I love picture books! Love them! I love reading to my kids and even though some days they seem too old for it I do it anyway. There are so many books for this age. When they were younger my boys don't only enjoy being read to, they loved any book that they can explore. Books that had textures, made sounds and moved when the pages opened were a big hit. There are so many wonderful books like that, too many to list here, so here is just a few. The first ten books or so are great for babies, with bigger books in the rest of the list. I hope you enjoy these 50 great picture books as much as we did!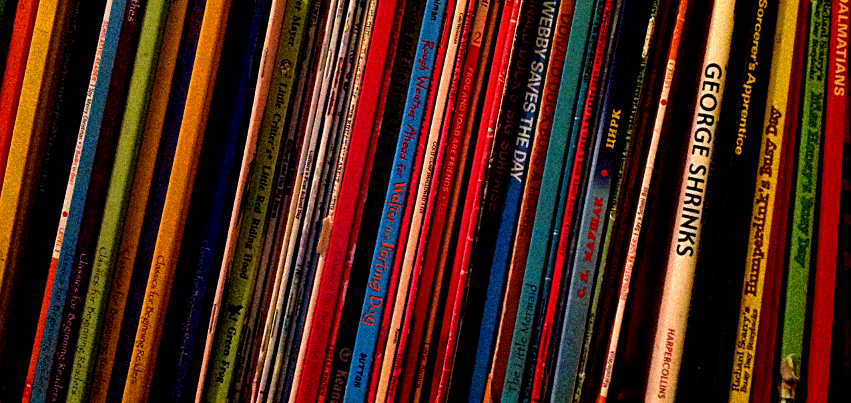 ***This page contains affiliate links. If you click on the title you will be taken to the amazon page for that book.***
50 Great Picture Books For Young Kids
1. DOG by Matthew Van Fleet. There is also CAT, MOO, and a few others.
2. Busy Butterflies and Cozy Caterpillars by Wendy McLean
3. Ten Rubber Duckies by Melanie Gerth. There are quite a few more of these. We also love the Ten Little Ladybugs, because the last one makes squeeky sounds. I am not kidding, my kids loved squeeking that ducky when they were babies!
4. Goodnight Moon by Margaret Wise Brown
5. Chocolate Chippo Hippo by Vincent Andriani
6. What's For Lunch? by Ann Garrett and Gene Michael Higney
7. My Under the Sea Pop Up Book illustrated by Gill Guile
8. Gallop by Rufus Butler Seder
9. Caillou Stories. My older one loved it, we read these over and over and over again; my younger one however was not thrilled. While my older one moved past these awesome picture books quickly, and was ready for chapter books earlier, my younger one still enjoys them and he is 7 years old. It really depends from kid to kid, but we enjoyed these books for a long time.
10. Dr. Seuss: And To Think That I Saw It On Mulberry Street, Sneetches, Horton Hears a Who, Green Eggs and Ham, Mr. Brown Can Moo! Can You? , Yertle the Turtle . Actually we loved almost all Dr. Suess books around here. Especially "Sneetches" and "Yertle the Turtle"!
11. Five Minutes' Peace by Jill Murphy
12. The Bugliest Bug by Carol Diggory Shields
13. The Tale of Two Bad Mice, Benjamin Bunny and Peter Rabbit by Beatrix Potter.
14. Sam and the Firefly by P.D. Eastman
15. No More Water In The Tub by Tedd Arnold. Also, Fly Guy and many others by Tedd Arnold are great.
16. My Big Dog by Janet Stevens and Susan Stevens Crummel
17. The Berenstain Bears by Stan and Jan Berenstain
18. Little Critters books by Mercer Mayer
19. If You Give a Pig a Pancake by Laura Numeroff. There are many "If You …" books, but the Pig is our favorite.
20. The Velveteen Rabbit by Margery Williams
23. There Is No Such Thing As a Dragon by Jack Kent
24. Corduroy books by Don Freeman
25. Curious George by H.A. Ray
26. Jeb Scarecrow's Pumpkin Patch by Jana Dillon
27. How I Became a Pirate by Shannon Long
28. Fluffy And Friends, and other Adventures of Fluffy – The Classroom Guinea Pig by Kate McMullan.
29. Stone Soup by Ann McGovern
30. Alexander series by Judith Viorst
31. Emmett's Pig by Mary Stolz
32. Cloudy With a Chance of Meatballs and Pickles to Pittsburg by Judi Barrett
33. Anansi The Spider, a Tale From The Ashanti told by Gerald McDermott
34. Walter the Farting Dog by William Kotzwinkle and Glenn Murray
35. Big Bad Bruce by Bill Peet
36. Dirt Boy by Erik Jon Slangerup
37. The Smallest Circus in the World by Marianna Fedorova
38. The Happy Hedgehog by Marcus Pfister
39. Those Terrible Toy Breakers by David McPhail
40. Kermit The Hermit by Bill Peet. We are absolutely in love with this book!
41. Proud Rooster and the Fox by Colin Threadgall
42. The Giant Jam Sandwich by John Vernon Lord. Love, love, love this book!!!
43. Georgie The Ghost books by Robert Bright
44. The Frog and Toad books by Arnold Lobel
45. The Butt Book by Artie Bennet. We were lucky enough to meet Artie in a local bookstore and get a signed copy. My little one wants to read this book every night!
46. Clifford The Big Red Dog series by Norman Bridwell
47. Arthur series by Marc Brown. This is one of my all time favorites. When I was in college or used to work outside the house, and my oldest was little, every time I would come home, we'd cuddle up together on a big comfy chair and make time to watch an episode of Arthur every day.
48. The Magic School Bus by Joanna Cole and Bruce Degen. Who doesn't like The Magic School Bus!? This year I am going to go over the books and episodes with my little one.
49. The Complete Tales of Winnie-The-Pooh by A. A. Milne