Every year we take the kids on many day trips around the area where we live: NJ, NY and PA. Come and see where we have been, or even better, get on out there and explore it on your own!
If you scroll down below, you will see them sorted them by Counties, this way if you know which direction you are headed in, you can just pick something in that area. However, if you'd like, I included some categories on the right, so that if you want to see all NJ Museums you could just click that category. Also, we go to many places in NY and PA, so those will get their own page, you can find the links in the menu or below.
New Jersey has so many amazing places to see and visit, and if you are on a budget, you are in luck! Here is a list of free and inexpensive places in and around New Jersey. We do update this list annually, and have visited most of these places. Happy travels to you and your family!
---
NJ Travels With Kids: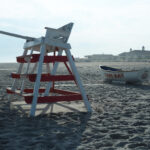 Cape May, NJ
It is about time that we had a lovely visit to Cape May.
---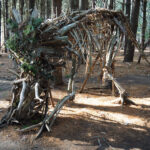 Farmingdale, NJ
This is mostly to recap an older visit, and share some photos of the dinosaurs that have been destroyed since.
---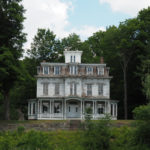 Stanhope, NJ
The Waterloo Village is an open air historical museum. It is quiet, not crowded, and overall, a wonderful place to explore.
---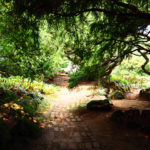 Middletown, NJ
This was a lovely day to spend an afternoon, followed up by a visit to the beach.
---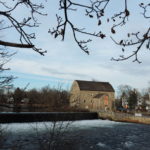 Clinton, NJ
This is a very cute town, with two museums to check out, a lake nearby you can swim in and some great hikes in the area.
---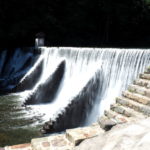 High Bridge, NJ
There was so much to see on the Columbia Trail. The hike was not too long, and fairly easy. The little kids had no trouble completing it at all.
---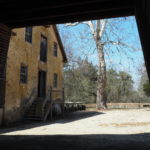 Hammonton, NJ
You should absolutely give this place a go! It was fantastic. There was so much to explore: from nature trails to historical buildings.
---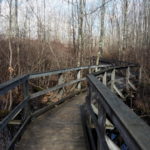 New Providence, NJ
This is a lovely hike through the swamp, mostly going on boardwalks. Easy for kids and adults, with lots to explore.
---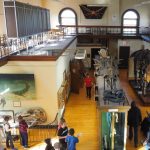 New Brunswick, NJ
Rutgers Geology Museum is small, but fun. Our crew has easily spent close to 2 hours there, having a blast on a cold winter day.
---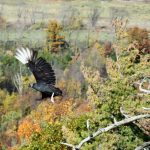 Vernon, NJ
This hike is part of the Appalachian trail. It is right off rt. 94 in Vernon NJ. We hiked the more difficult side of the hike that scaled a side of the mountain, and was all uphill on the way there. The views were worth every step.
---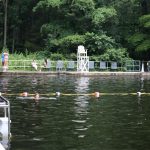 Ringwood, NJ
Even though this year's season is coming to an end, I hope you earmark this spot for next year. It was wonderful.
---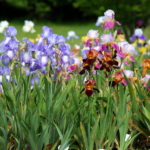 Montclair, NJ
One bright Saturday morning we went garden hopping: Presby Memorial Iris Gardens, Van Vleck Gardens and Kip's Castle.
---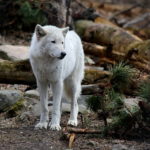 Colombia, NJ
We loved visiting Lakota Wolf Preserve. The owners have such a deep understanding of these amazing animals, and they were willing to teach us. Everyone left this place knowing more than we have ever imagined!
---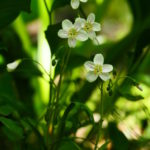 Princeton, NJ
Join us on a lovely meditative hike through the Herrontown Woods Arboretum. It is not too big, but has some lovely trails to explore. Not to mention that Princeton University is right next door with everything that it has to offer.
---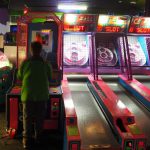 Princeton, NJ
We had the opportunity to visit Bonkerz Laser Tag Arena and Arcade, and we had a great time there. My kids however, outgrew their interest in laser tag, and we have not been there since.
---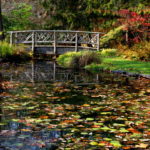 Far Hills, NJ
What a pretty garden this is. Located in the heart of NJ, it makes for an excellent afternoon. I even got to sneak away and go there for a meditative walk alone.
---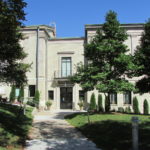 Montclair, NJ
Montclair Art Museum is a fun little museum located in a wonderful area, with so much to see and explore with your family.
---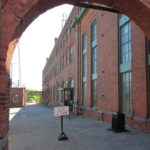 West Orange, NJ
We visited the Thomas Edison Historical Park in October. It was most definitely an educational experience.
---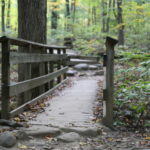 Hillsborough Township, NJ
I forgot to put this lovely hiking spot up. It is a great place to hike in NJ, and with spring coming soon, I am looking forward to going back there.
---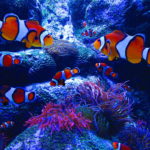 Camden, NJ
We had the chance to visit the Camden Adventure Aquarium this past summer. It was an interesting experience, filled with mesmerizing jellyfish, colorful fish and amazing sharks.
---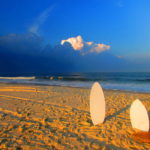 Seaside Park, NJ
This summer we got to explore a new to us beach: Island Beach State Park. What a wonderful place it is! I loved how wild and untamed it was, with so much to see. With it's silky sand, lush green dunes, teeming wildlife and clear blue waters, it has so much to offer to it's visitors!
---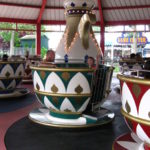 Jackson, NJ
It was a lot of fun to splash around in the wave pool in Hurricane Harbor. We look forward to coming back again soon.
---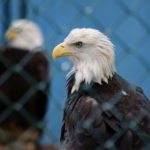 Millington, NJ
This is not the first time that we visit Raptor Trust in Millington. It is always a great and wonderful experience.
---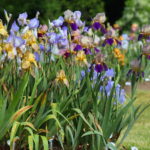 Montclair, NJ
There is only a short time in May and June when you can visit this garden in full bloom, and it's definitely worth it! I will be back to see it again next year.
---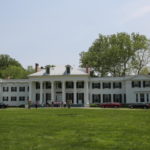 Princeton, NJ
We had the chance to visit Drumthwacket, the official residence of the Governor of NJ. It was an experience I wanted to share here.
---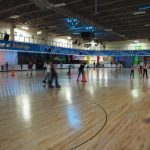 Frenchtown, NJ, and South Amboy, NJ
Rollerskating is a relatively new activity for us. The kids absolutely love it, and we have tried two different rinks so far. Join us as we explore the different roller rinks in NJ.
---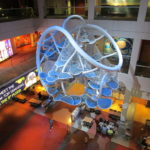 Jersey City, NJ
We had an amazing time at Liberty Science Center. It had so many awesome exhibits for everyone to explore. Kids big and small were very happy to be there.
---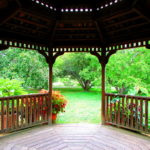 New Brunswick, NJ
It is such an amazing place to spend the day with family, especially on a cool sunny autumn day. We have gone there in every season, and it never disappoints.
---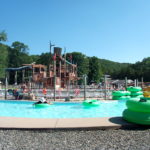 Hope, NJ
Nothing more fun then splashing in a cool pool on a hot July day. Slide down the water slide, go on a lazy river, or enjoy some kiddie rides.
---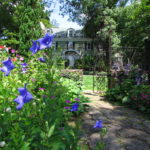 Morristown, NJ
What an amazing place this is!! We went there this week and enjoyed it beyond measure. A great place to bring kids to explore nature's wonders.
---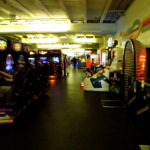 Bridgewater, NJ
We recently went there with friends for a game of laser tag. Kids of all ages easily spent 2 hours there having a blast!
---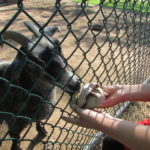 Highland Park, NJ
We have recently discovered Johnson Park. Located in Middlesex County, it is a sprawling, 473 acre park and home to Johnson Park Zoo. Lots to explore there!
---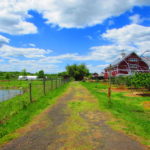 Princeton, NJ
Located a few minutes from the bustling downtown of Princeton NJ, this farm is a wonderful place to spend a few hours.
---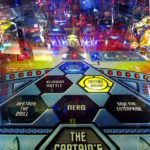 Somerville, Westfield, Red Bank, NJ
Take a look at how our visit to Yestercades of Somerville went. The kids had a lot of fun in this exciting arcade.
---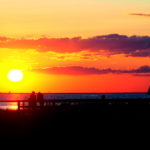 Atlantic Highlands, NJ
It was such a pleasure to visit this wonderful National Park. We had a great time at the tour, and hope you will too!
---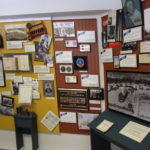 Edison, NJ
We went for a tour at this great little Thomas Edison Center. It was a wonderful way to get to know Edison better. The staff was knowledgeable, and the tour was interesting, even for the youngest kids.
---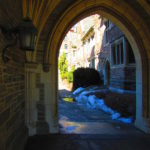 Frequently
Princeton, NJ
Right now we have the opportunity to explore Princeton on a regular basis. I am taking full advantage of this! It is an exciting place with a lot to see, and I'm glad we have more then one day to be there, this way we can focus on one thing at a time.
---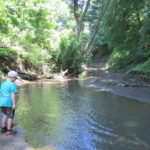 Summer 2017
Marlboro, NJ
A day filled with adventure and fun. The kids and adults got to be archeologists for a day at Big Brook Park in NJ.
---
Once a month.
Mountainside, NJ
Enjoy a beautiful hike, a nature center and museum with many classes, a great playground, hiking, or come for a picnic.
October 2017
Somerset, NJ
What a great park this is! Located in Somerset NJ. It has so many things for kids and adults to do: a beautiful Rose Garden, an amazing playground, a fun game of mini-golf, paddle boats, a walking or biking path, and hiking trail. This park is not to be missed!
Frequently
Hillsborough Township, NJ
This place has everything you might want for fun: biking, hiking, beautiful scenery, historical value, delicious food and so much more! It is free and amazing!
September 2015
Kean University, NJ
What a wonderful place this is. It allows you to come face to face with History: to touch it, to feel it, to learn it! The kids and adults will enjoy this tremendously.
A few times a year.
West Orange NJ
This is a great zoo! It is not too big, so you could cover it in one day visit and not get too exhausted. It has a nice variety of animals, lots of interactive activities, a great playground, food court, classes and so much more!
All summer long,
Scotch Plains, NJ
This park is great for families with younger kids. Enjoy the water, have fun on the slides and swings, and bring a picnic to have in the shade of the trees. It is a lovely day out.
A few times a year,
Montague Township, NJ
This is an amazing place to visit with family. The hiking there is unlike anywhere else in NJ. A great place to cool off on a hot summer day, splash in the lake, go camping, and so much more!
Frequently
Bridgewater, NJ
This playground has everything you might want on the playground: great play structures for big and little kids, a fence all around the playground, plenty of shade and sitting space, bathrooms, and ample parking.
At least once a month.
This particular trip is tricky: it is both in NJ and in PA. That's why I have it listed on both pages. It is a wonderful place, and I highly recommend you check it out. If you're in need of a vacation, even if it is just for one day, come down to New Hope and Lambertville. Many things that we would want to find while vacationing we have found there in abundance.
Every Summer
Atlantic Highlands, NJ
Right at this moment this happens to be my favorite beach to visit with my family. It is clean, kid friendly, has amazing free concerts, great friends, beautiful sunsets, and so much more.
April 2017
Hamilton, NJ
I am so happy that we finally made it to the Grounds For Sculpture in Hamilton NJ. We loved every minute of this trip. This place is beautiful and has so much magic in it. Everyone enjoyed it: the parents and the kids. There was so much to see there.
October 2016
Trenton NJ
This was such a wonderful place to visit with so much to see. It was really easy to get to, exciting for both the kids and adults, educational, and inexpensive. I would recommend that anyone residing in our beautiful state visits the NJ State Museum, Planetarium, and The Capitol Building. Whether you have children or not, this is a great day trip destination!
July 2014
Lacey and Berkeley Townships
This state park is a great place to come and cool off on a hot summer day. It has an active cranberry farm, a creek for canoeing or kayaking, hiking trails and a historic town.
July 2014
Sparta, New Jersey
This place has been on my "Places To Visit" list for a few years now. I am so happy we finally made it here. My kids are just the right age to enjoy all the waterslides there. It is a wonderful water park to visit with family this summer!
December 2017
New Brunswick, NJ
Even though I graduated from Rutgers, I haven't really been in the Zimmerli Art Museum throughout my years there. This time, grandpa insisted that we go, so into the car everyone went, and down to Zimmerli. It was a wonderful experience, and the entire family had a great time! The museum is filled with amazing works of art. It is one of those magical buildings that look small from the outside, but huge once you are inside it. We all loved it, and I will be back!
June 2017
Summit, NJ
It is a beautiful place to visit. We enjoyed a hike as a family, strolled through the gardens, and sat around for a while in a very nice meditative spot. They have many festivals and events throughout the year, so be sure to check it out!
May 2014
Freehold, NJ
This year my younger one wanted to include a few friends for his birthday celebration. On his birthday we invited two of their close friends and went to IPlay America. It went very well, all the kids enjoyed it very much! Read more about it here!
We visit there a few times a year.
Ringwood, NJ
It is a wonderful place: beautiful, quiet, never crowded. We make a point of going there a few times a year. It is so nice to take a walk there, enjoy the sights, sounds, and smells, and to clear your head. Even the kids enjoy it, a cranky teen as well. There is also a lake nearby for some splashing fun on a hot summer day.
October 2013
Liberty Island, NJ
This iconic landmark is a must. It's not just the destination, but the entire process itself that makes this trip special.
September, 2013
Roselle Park, NJ
PUMP IT UP was really exciting news for me when it opened up. There is one not far from us and it is a great rainy day activity.
August-September, 2015
Augusta, NJ
We had A-Maze-Ing time at the Sussex County Sunflower Maze. They are open for a short little while in the late summer and fall. It's beautiful there!
December 2017
Basking Ridge, NJ
What a lovely place for a fall hike with family. The paths were nice and even, so that even the youngest kids would enjoy it. If my kids were still babies, I would definitely brave this hike with a carriage. There is also a lovely nature center there to explore.
A few times a year.
Clinton and Lebanon Township, New Jersey
Over the years we have tried several places in NJ, but we love Spruce Run. It is clean, family friendly, has a playground, beach with a beautiful lake, rangers that help you in time of need, decent bathrooms, and a good crowd of families with kids.
Fall 2015
Clark, NJ
Did you know that archery is a martial art? I didn't. That is until I took a safety class with some wonderful instructors at Oak Ridge Archery Range. If you would like more about shooting a bow, or take some classes to improve your skills, this is a place for you.
July 2013
Paramus, NJ
It is a lovely place to visit! The zoo was not big, but had plenty to see. It was clean, neat and the animals looked happy.
May 2015
Hazlet, NJ
If your kid loves animals, no matter what age they are they will enjoy this trip! We had quite an experience here, and enjoyed every minute. Keep in mind though, they are only open at very specific few weeks during the spring, and during the fall, so pay attention to the dates.
March 2016
Morristown NJ
It is a very kid friendly museum, with classes and exhibits that cater to kids, yet it has plenty appeal for adults. It also houses the Guinness Collection of Instruments & Automata, and that is something to see!!!
October 2012
Chester NJ
We went to Stony Hill Farm 10 acre corn maze in Chester, NJ. It was great. We got lost, but eventually found our way out. There are many activities to do for kids there, and it makes for a happy day.
September 2017
Gillette, NJ
Hillview Farms has some wonderful locally grown fruits, vegetables and flowers. It also has some amazing views. You can pick your own produce or buy from their store.
July 2012
Chester NJ
Alstede Farms is a great place to go and pick your own fruit. Many are organically grown. Lots of fun activities for kids to do.
July 2012
Menlo Park Mall, Edison, NJ
Several years ago we visited our local Build-A-Bear Workshop with my two boys, and my niece. While it was rather expensive, the younger kids STILL love the toys that they have made there. Read more about our experience there.
July 2012
Hoboken NJ
Every year we would try to get out and go to see the fireworks in NYC on the Hudson River. We drive out to Hoboken, NJ, and try to find a spot on the waterfront. It is tough, and crowded, and the traffic is without mercy. But it is worth it, at least once, especially if you live in the NYC tri-state area!
Franklin, NJ
July 2012
Franklin Mineral Museum is another entertaining place. We got to see a rock and mineral museum display, see a mine exhibit and go to the quarry, pick rocks and bring them in large buckets to the UV light shack.
June 2012
Lambertville, NJ
There is so much fun to be had at this wonderful historic farm. My boys learned about managing farm animals, crops and so much more. The docents are really friendly and make sure to stop and explain everything to some very curious kids.
June, 2012
Chester, NJ
It was a wonderful day. First strawberry picking, followed by a lovely hike in Hacklebarney State Park. We loved it!
Summer 2012
Scotch Plains, NJ
Bowcraft is a fun little amusement park in Union County, NJ. It is right on Rt. 22. We have gone there many times. It's a nice place to stop by with the kids for some fun.
March 2012
New Brunswick, NJ
Often we go to see the school time productions at the NJ State Theater. It is a great experience for the kids, we love it. Plus some of our favorite places to eat.
New York Destinations
I know most of our travels and daytrips are in New Jersey, but we do venture out to NY and PA quite often. I think they absolutely belong with NJ Travels!
Summer 2018
NYC
This was a full day affair, complete with a bus, a subway ride and a long walk. The museum, as always, is fascinating, and worth seeing.
Summer 2018
NYC
We had a fantastic time visiting The Intrepid for the first time.
August 2017
Tuxedo, NY
This year we finally made it to the New York Renaissance Faire. We went with a few friends, that know the place well, and had a great time!
October 2013
Liberty Island, NJ
This iconic landmark is a must. It's not just the destination, but the entire process itself that makes this trip special.
August 2013
Manhattan, NY
Come with us on the visit to the Empire State Building! On our son's birthday we decided to make it up there. It was an expensive day, but once in a lifetime definitely worth it!
June 2016
Ithaca, NY
This place is amazing. You really have to see it for yourself to understand just how beautiful it is. I would love to go back soon. Once you see it, you understand what "Ithaca Is Gorges" really means.
September, 2012
NYC
We always have a good time when we head out to one of the great museums of NYC. This place has so much to see and do, one day might not be enough. That's why it always feels like new, every time we come there!
Pennsylvania Destinations
February 2020
This was an amazing day for our friends and family. Of course this was shortly before the shut down, and if I were to go now, I would call and check every place prior to visiting. Totally worth it!
December 2017
Philadelphia, PA
It is an unusual kind of trip for our family: expensive, and during a peak time; but we just had to see the Terracotta Warriors.
May 2017
Scotrun, PA
We had the opportunity to stay over night at the GWL. We splashed and swam, and visited some nearby attractions. Here is more about our visit.
May 2018
Bucks County, PA
Great place for a hike. Hike the preserve, see Washington Crossing Park, and visit the Bowman Tower.
January-February 2020
East Stroudsburg, PA.
Second year in the row we go to ski and snowboard on Shawnee with a wonderful group of people. Read more about our visit there.
At least once a month.
If you're in need of a vacation, even if it is just for one day, come down to New Hope and Lambertville. Many things that we would want to find while vacationing we have found there in abundance.
November, 2016
Doylestown PA
This museum is a must see!! It is a castle built by Henry Mercer just for the purpose of housing thousands of artifacts that he collected throughout his life. It is filled with magic and just amazing to see! Kids, especially older ones, will enjoy this trip tremendously.
Every spring, summer and fall.
Doylestown, PA
This has got to be one of the most amazing playgrounds that I have ever been to. AMAZING! Everyone will enjoy this wonderful place: the little kids, the big kids, and the adults.
September 2013
Upper Black Eddie, Bucks County, PA
Great hiking spot. Come here to see how these rocks ring when hit with a hammer. Take a lovely hike, see the waterfalls, play in the water, do a bit of rock climbing. Excellent spot for an adventure!
Spring 2018
Kenneth Square, PA
Such a beautiful place. It is never crowded and absolutely worth the long drive. Both kids and adults will love it there!!!
May 2013
Peddler's Village, PA
We went to Giggleberry Fair upon a friend's recommendation. At that time my boys were 6 and almost 12. They both enjoyed it so much, that we have come back there for more fun!
Every Summer
Matamoras PA
Usually, a few times a year in the summer time we like to get a cooler full of sandwiches and drinks, throw on our swimming suits and go rafting. It is a wonderful trip for both kids and adults, and everyone loves it around here.
Other States
And of course here are some other destinations, in other states. We don't have many for a few reasons. Reason one is our three dogs. Seriously. We can't leave those monsters overnight unless there is someone here that knows exactly how to take care of them. When it was just one pup, grandpa could handle, but now, with three, it's just too much.
March 2021
August 2019
May 2018
We went to Washington D.C. and Chincoteague Island in one beautiful adventure. Read all about them here.
May 2018
Summer 2012, Winter 2017
Ludlow, VT
Usually we go to Okemo Mountain in the winter when ever we can afford to both financially and physically. Some of us snowboard and some go sledding and enjoy the pool. This time we decided to go for a three day getaway in the summer time.