I love to take photos paint, draw, sketch, doodle, and make things with my hands.  I enjoy it more and more with each passing day. Below I put some of my favorite paintings and drawings. A lot of my daily life interferes with the time I would like to sit and draw, which is quite literally all the time. I have far more ideas in my head than time on my hands. My plans can be summed up in two words: Sometime. Eventually.
I hope you like my drawings. I aptly titled this page Art by Mariya Kovalyov.
 Paintings and Drawings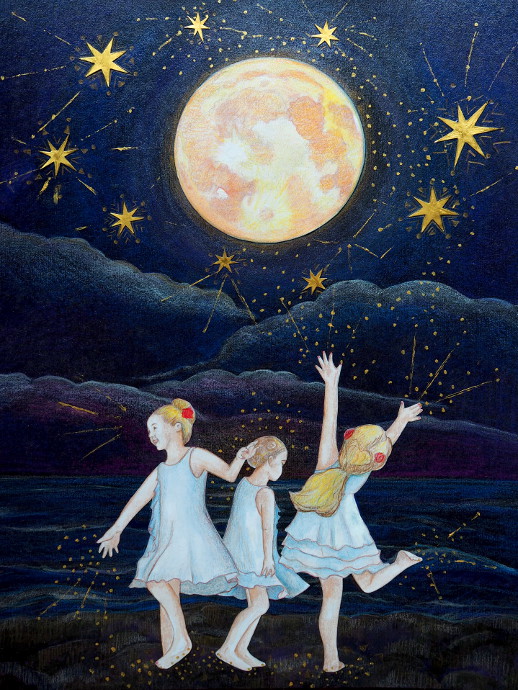 I took a photo of the dancing girls before the paint dried, I will retake a better photo. Sometime. Eventually.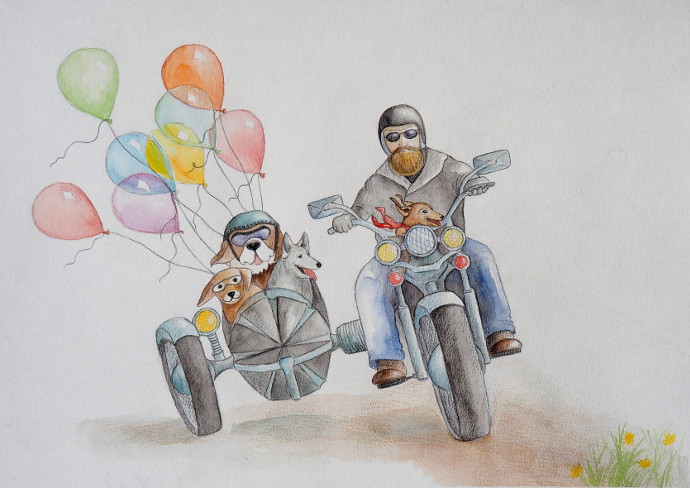 I am working on a new series of paintings. They are a bit creepy, but wonderful. Of course, I have more ideas than time. I would like to go up to number 13. Sometime. Eventually. Here are the first 4.
***This page contains affiliate links***
Here are a few of the newer paintings:
I also won the Krampus Day Competition Poster. Here is my Krampus! He enjoys ice cream, and beach. Even though he is not bothered by the cold, he is not entirely comfortable in water, and prefers to use his rubber ducky flotation device.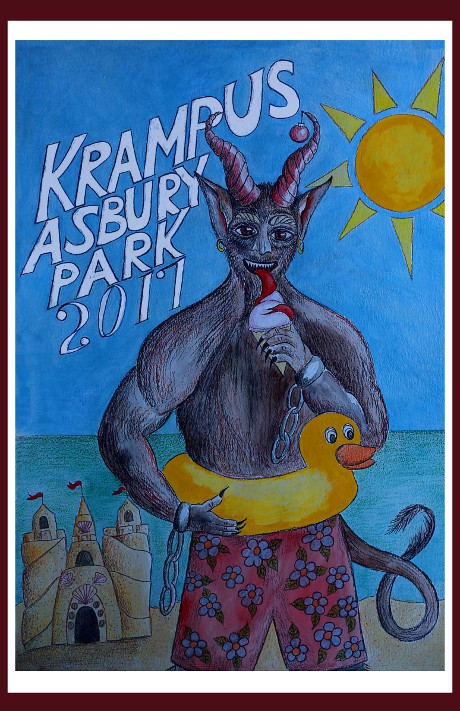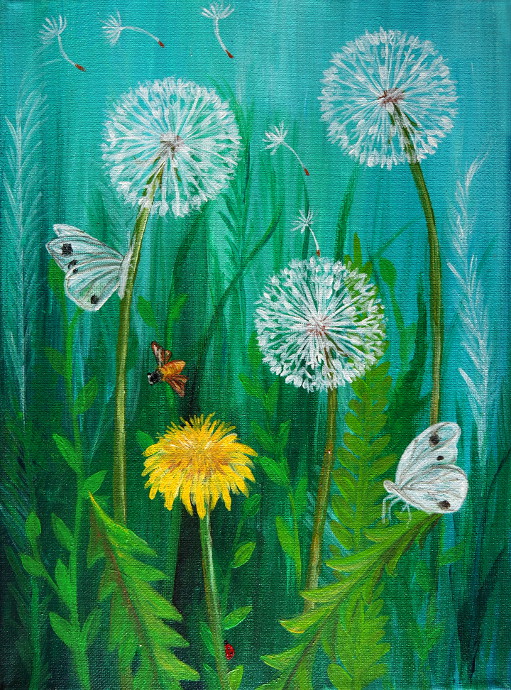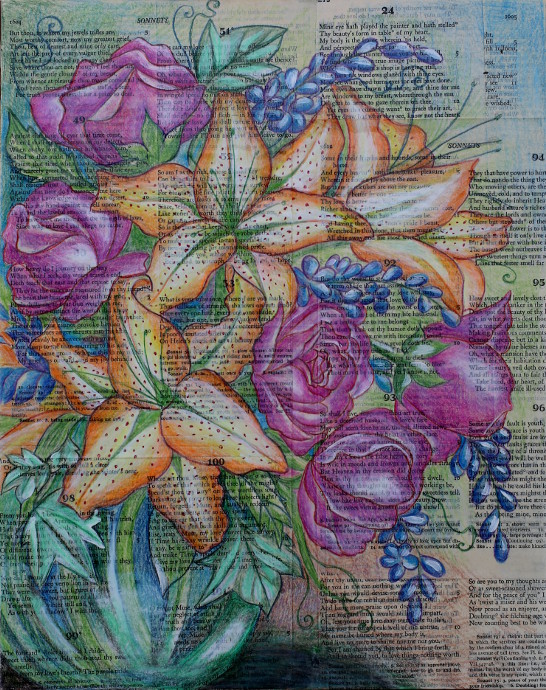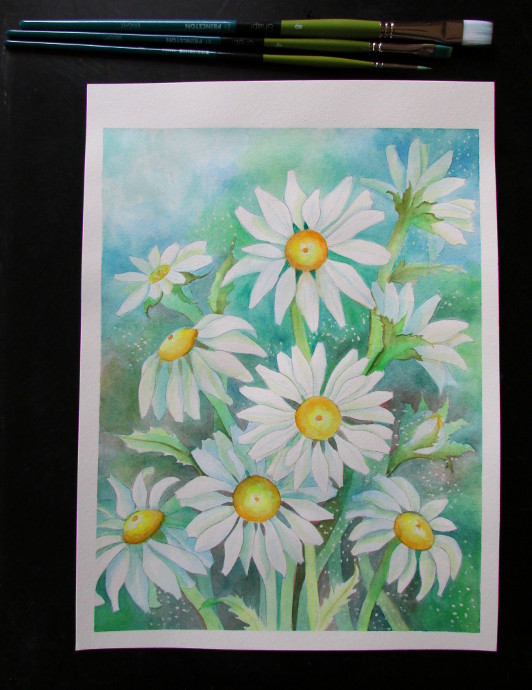 Illustrations
These are illustrations from my past projects. I love illustrating smaller projects, one of illustrations. I have done several full books, and have come to a realization that at this point in my life, I don't have the ability to commit to a large project like that again.  My most recent project was this book by Carol Simon Levin, called Remembering The Ladies. I was lent a hand with the cover and did a coloring page for one of the ladies. It was actually a lot of fun to work with Carol on this project, and the book is amazing.