This time we have a guest post from Kristina Phelan. Kristina shares with us some wonderful information about making a recycled garden. Scroll down for more information about Kristina, and then on to see my attempt at making a crafty recycled garden.
Without further ado.
How to Make A Crafty Recycled Garden

By: Kristina Phelan
Teaching kiddos about where food comes from is a valuable lesson to learn in the world of modern technology. Gardening is not only about understanding plant varieties but also the surrounding environment. Creating a sustainable garden can be entirely done using recycled materials and a little imagination. Check out these ways on how to make a crafty recycled garden that will be producing food in no time.
Pick Your Spot
One of the most significant decisions to make when planning a garden is to choose the right spot in the yard for optimal use. You'll need a sunny place that gets at least 6 hours of direct sunlight a day. Try to steer clear from areas that are covered by tree limbs or other objects that could shade the area. Many families choose to plant their garden directly in the ground while others decide to create raised beds. Other families that are low on yard space choose to create a garden using planters as well. Either option is excellent and will heavily depend on your unique outdoor area.
Pick Your Planters
Those families that choose to forego planting in the soil will need to find other ways to create a ground-like atmosphere for plants. Using recycled planters is a great way to grow plants as well as support the environment. Choose to use yogurt cups, milk jugs, or plastic bottles that can be cut and used as a planter. Metal tin cans can also work well for single small plants. Make sure to drill holes in the bottom of containers as well. Dress up your planters with paint and use modge-podge to add some crafty elements to the garden. Other options include gluing beads, feathers, or other decorations that are waterproof as well.
Old tires can also be used to create an exciting garden. Paint a few of them in bright colors and stack them up to create a raised bed area. Place plants inside of the tires along with some potting soil for a great art inspired space. Consider hanging one of the tires from a rope and use it to house a plant that will drape over the side of the tire as well an attractive piece of the garden.
Pick Your Seeds
Choosing the right plants to grow is essential when creating a garden. Note your home's growing zone as well as what time of year you are starting your garden. Cool season plants, like peas and lettuce, should be built in the spring and fall while warm season plants like tomatoes and melons should start in the late spring or early summer. Seeds can be purchased at a local garden center or make your garden even more eco-friendly by getting the start of a plant from a friend or neighbor. Berries, some flower varieties, and succulent varieties can all be grown using a starter from a mature plant.
Pick Your Row Markers
One of the mistakes that new gardeners make is not to label their rows. Using row markers creates confusion as plants begin to grow and look a lot like each other. Make sure to mark your rows by using recyclable materials. Things such as painted rocks, colored popsicle sticks, or even painted twigs can help differentiate between rows making it easier to garden and harvest. Have fun making your row markers and get creative by using different materials.
Pick Your Produce
The greatest thing about growing a crafty recycled garden is the ability to pick your produce–just a couple steps away. Understanding the fruits and vegetables that thrive in your area is key to understanding when each plant is fully matured. You can also check seed packets and information to know the estimated growth time is. Keep an eye on the plants that did well this year to plant the following year again. Also, make note of any plants that didn't do well and consider planting those seeds in a different area of the garden next year. Make a basket and use it to help bring in the garden harvest as well as become a handy helper in the garden.
There are many ways that you can create a garden that focuses on using recycled craft materials. From painting recycled planters to building your row markers, there are plenty of options to make your garden your own. Consider incorporating these ways on how to make a crafty recycled garden in your very own backyard.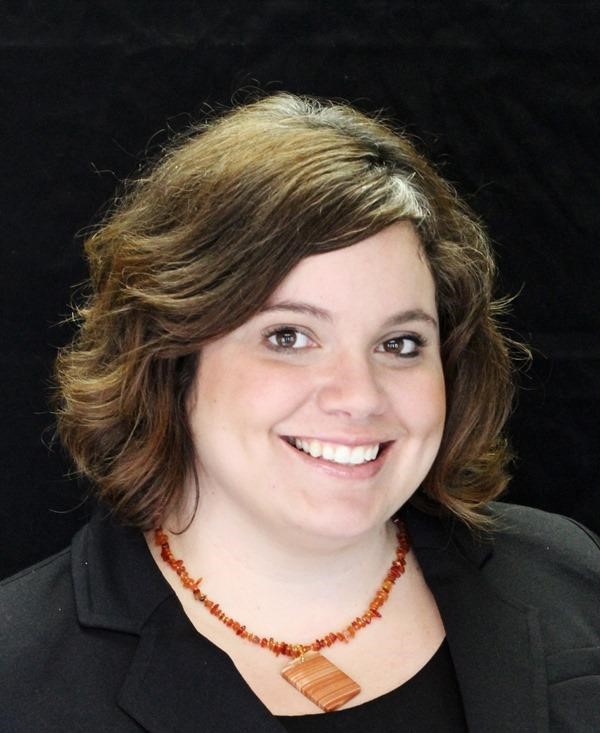 Kristina Phelan is a freelance writer and her parenting column, Mama Bear Moxie, is printed in a few newspapers across the country. She lives on a farm in the Midwest with her husband, three kiddos, and too many animals.
---
Here is my attempt at making a little crafty recycled garden of my own.
If you stumbled here by chance for the first time, you will soon find out that I love cutting up plastic bottles. I just find them to be an incredible resource of material that I can play with. Naturally, crafty recycled garden screamed plastic bottles for me. You all have seen the self watering planters you can make out of a plastic bottle, so naturally that is what I did. There was one bottle, where I couldn't do that, and did not want to make a hole in the bottom; and you know what? Instead I filled the bottom with some river rocks, to create an adequate drainage, and it worked out really well.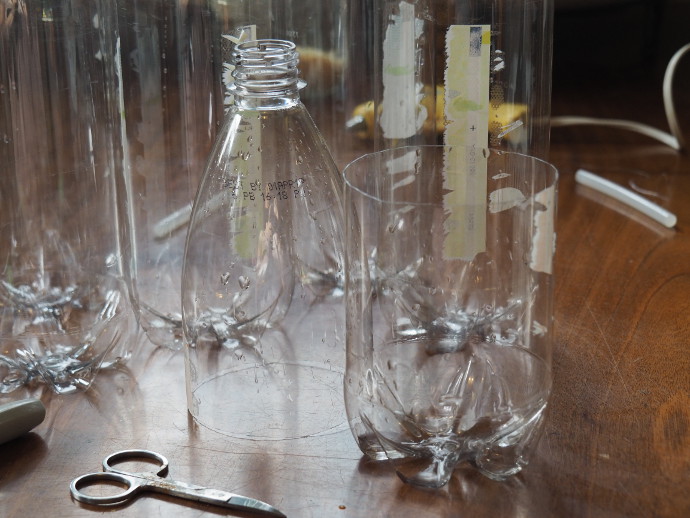 First I gathered six bottles, peeled their labels and cut them in half. There they are, all cut up and even. Those little scissors really help.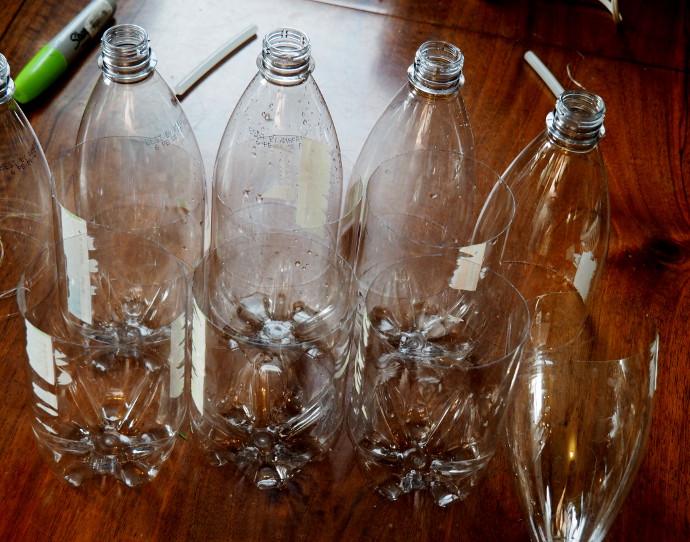 One thing I had to make sure of is to cut the tops of the bottoms to fit inside the bottoms of the bottles just right: a little bit shorter then the outside portion.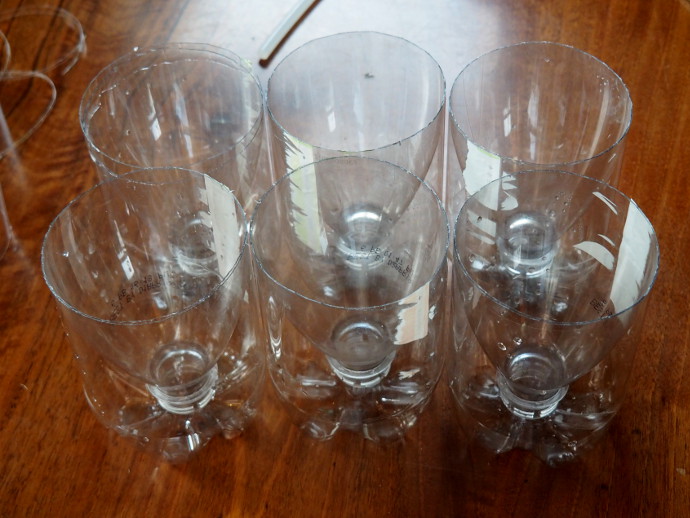 Put them all together. Here is the part that I would change about this process. I think that if I were to do it again, at this point I would flip them all over on a newspaper and spray paint them.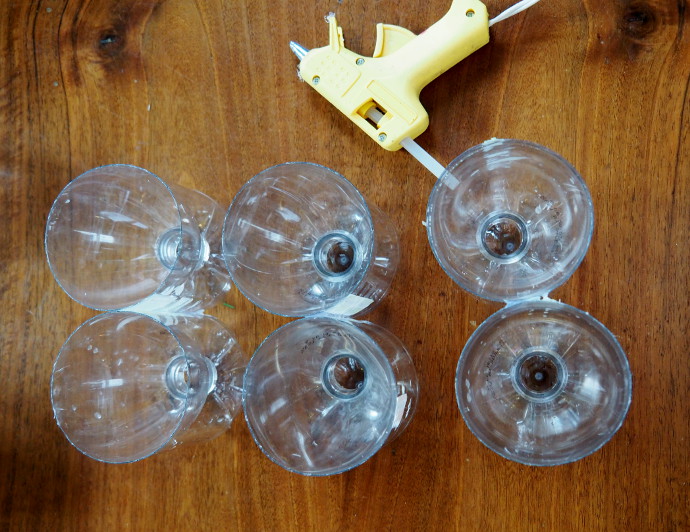 I hot glued them to each other. First two at a time.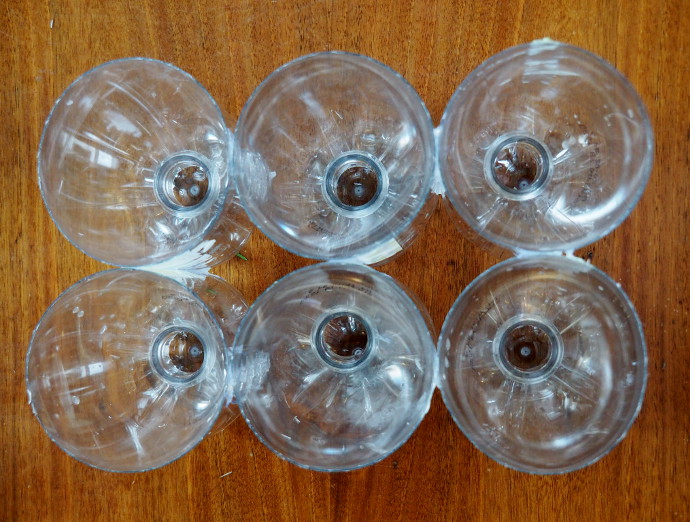 Then all together.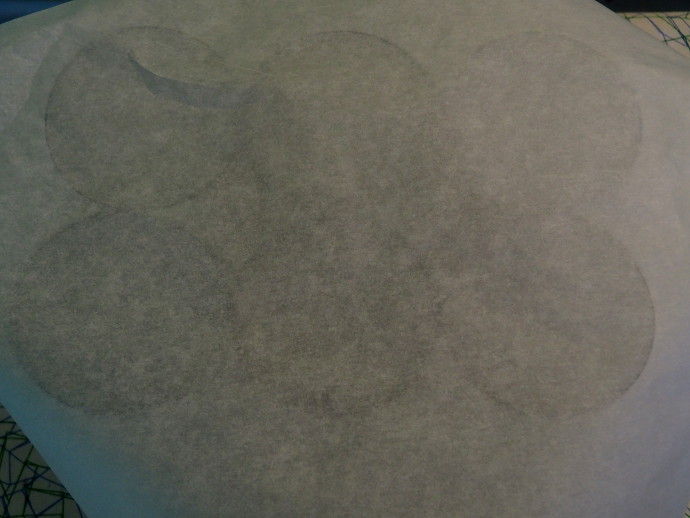 Next, I put a sheet of parchment over, and heated my iron, and then ran it over the tops of the bottles.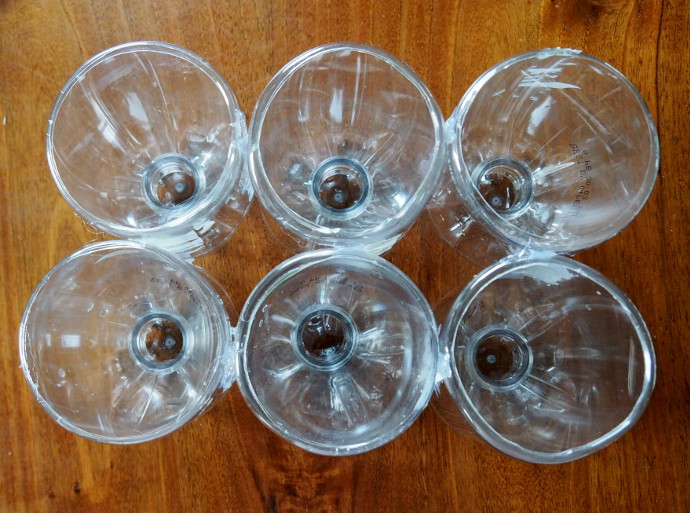 Once they were heated on top, the tops curled up and became lost the sharp edges.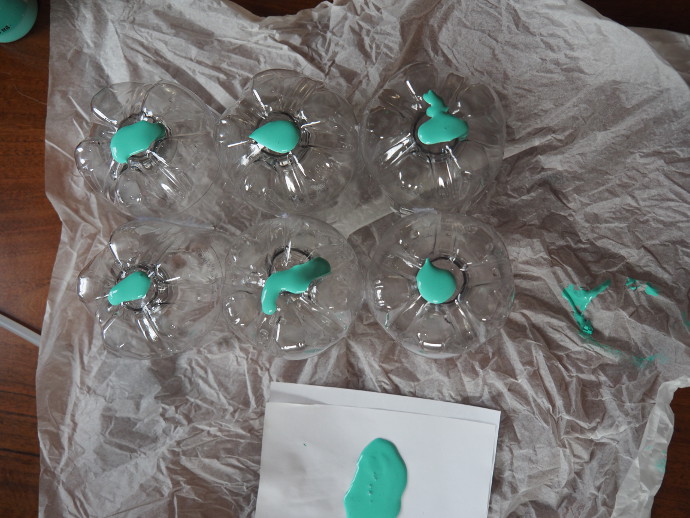 Next I painted them. I used acrylics. I have to say two things. Spray paint worked better on plastic, and I should have done before the hot glue. This paint took a few layers, and as my kid called, it looked 'rustic'. Ok. I'll take it. Rustic it is.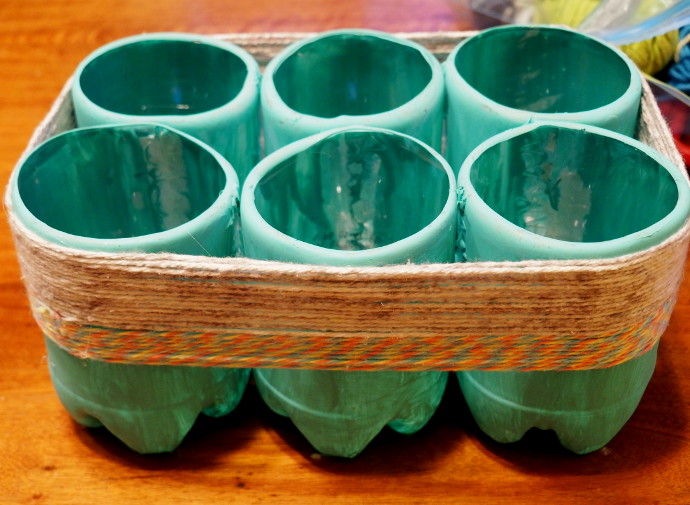 After they were all painted, I wanted to wrap all of them in yarn. Nice and even. One thing that helped me with that is a hot glue gun. I would put dabs of it on every corner.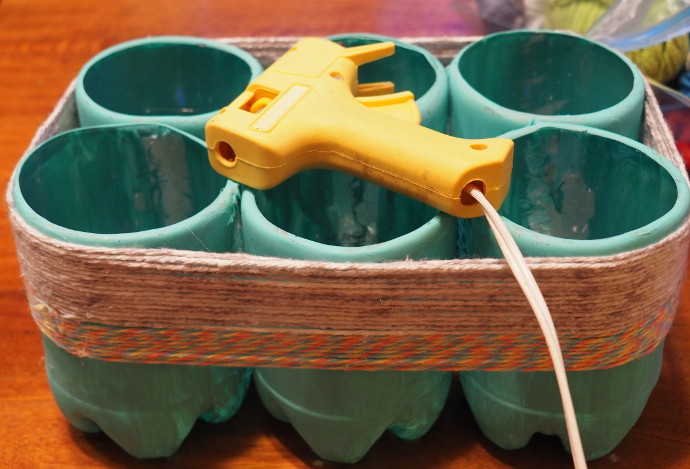 My awesome hot glue gun.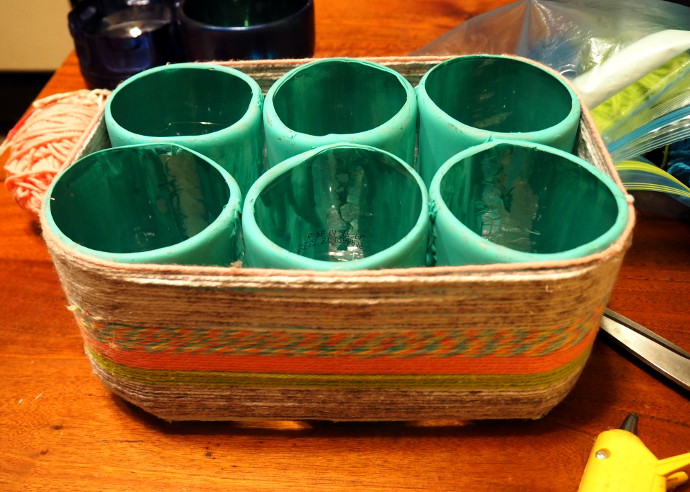 I kept going until the bottom.
I made a few bigger pots using bigger bottles also. These I spray painted, and it worked out really well.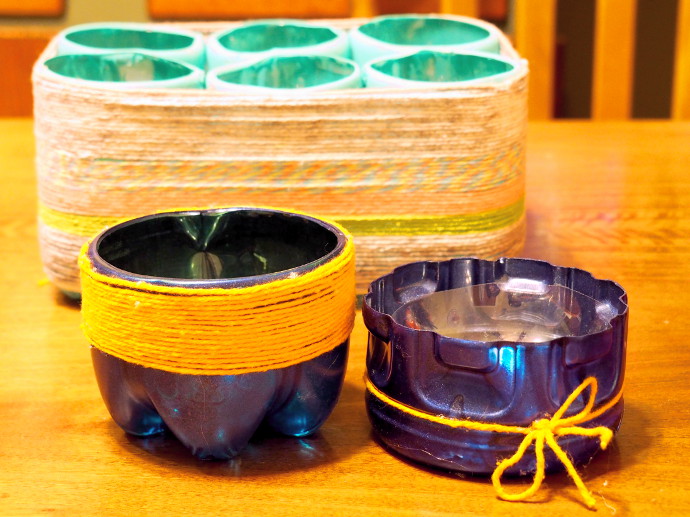 Here are all my recycled containers. See the blue one with a little bow. That's the one that couldn't really be a self watering container. I filled it with rocks and pebbles to create good drainage, and so far my succulent seems very happy in there.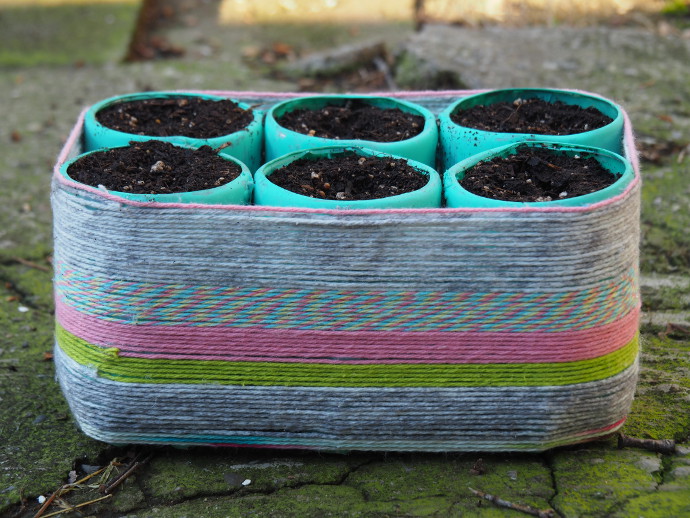 Lastly, fill them with ground. In this container, I planted some herbs. I will update the photo once they grow.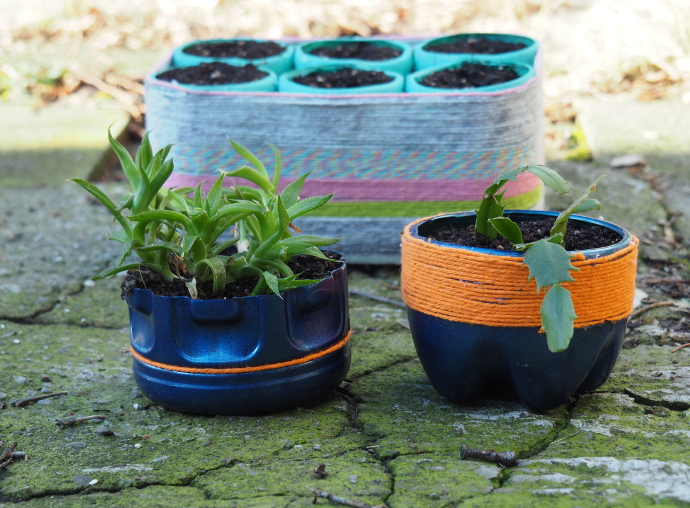 I used my two blue containers for my succulent plants. I am very happy with how it turned out.