Recently I have been coming across different sites with folks doing prints using recycled Styrofoam containers.  I saw a few of them, but the one that stuck out was the red cat print that I saw on Pinterest.  You can see it HERE.  I have been looking at stamp kits for kids, but felt they were too pricey, this came into my view right on time.  What a neat idea it is!  I jumped right on it.  Before trying it out with the group of kids I do art classes with, I decided to try it together with my kids.  Here are the awesome results we got!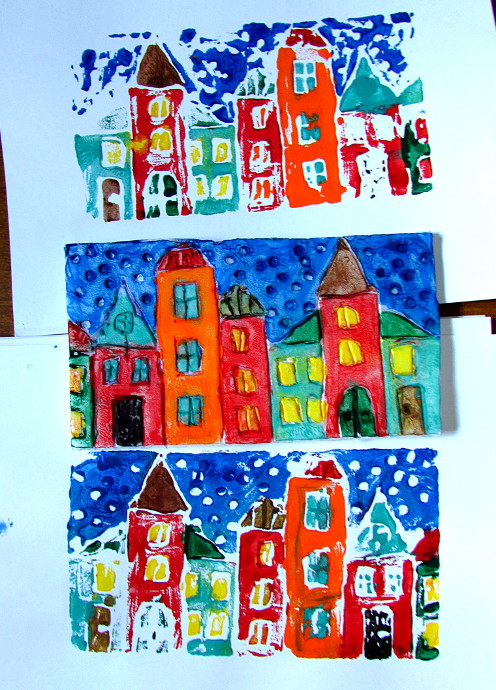 We started out by saving a whole bunch of containers from fruits and veggies that you sometimes see in the supermarket.   Ones like the picture you see below.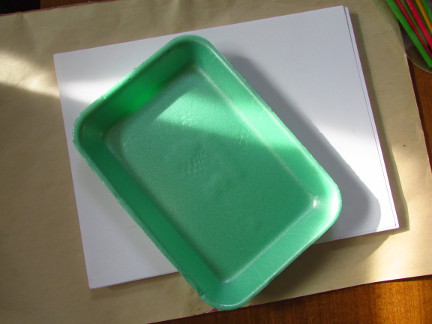 Then we cut off the sides to make it a flat piece.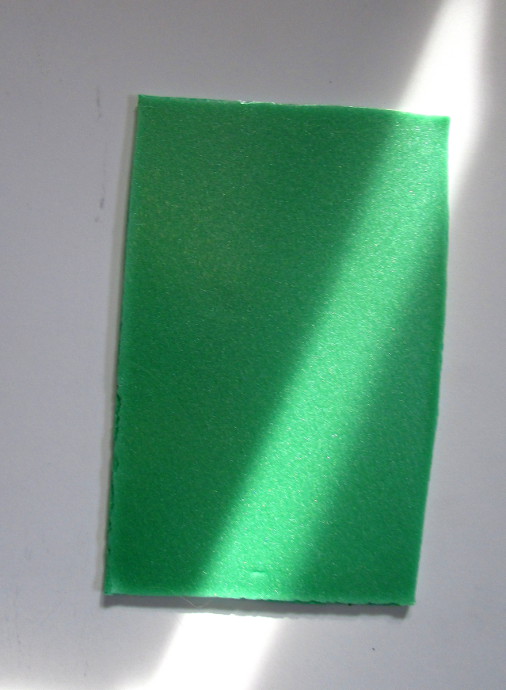 Since we did this right before Valentine's Day, I thought it would be a great idea to make Valentines using these prints.
Using a pointy wooden stick that we normally use as skewers we made heart designs. We also made others, not just hearts, you can see them below.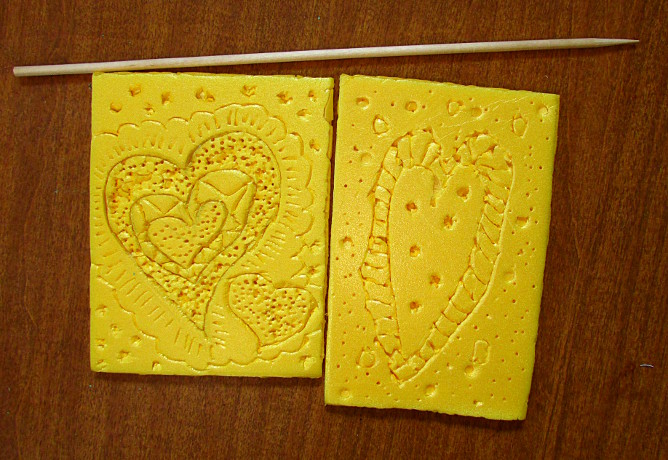 At first we just used small rollers to apply paint to the stamp.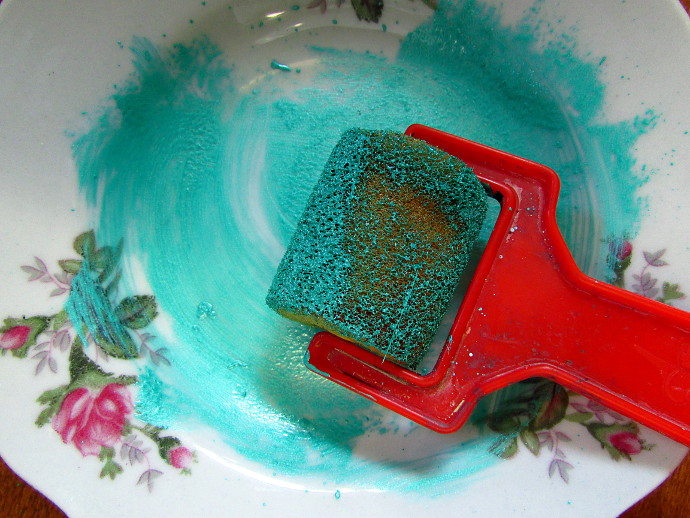 I chose blue mixed with a metallic gold, and my kiddo picked a blue with a bronze mix.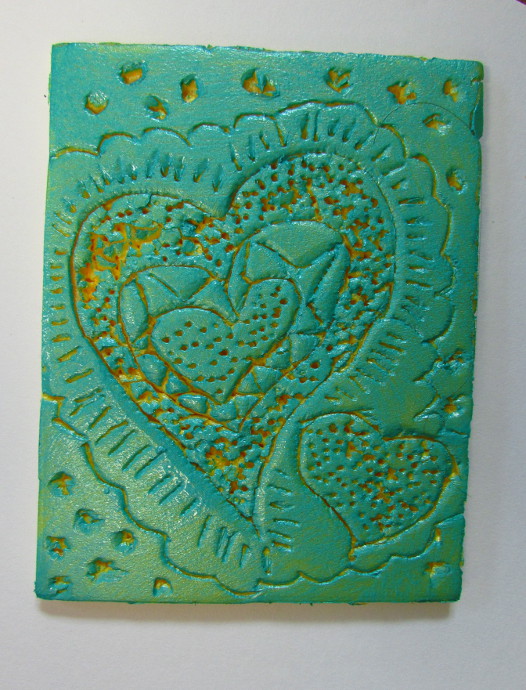 Later we decided to use a paintbrush and apply different colors throughout the print (look below). I think this worked out much better, but it took a few times to get the amount of paint we applied to be just enough: not too little and not too much.
Also, keep in mind that any letters and words will appear as in a mirror reflection, so make sure to write them backwards on the stamp so they will show up the right way.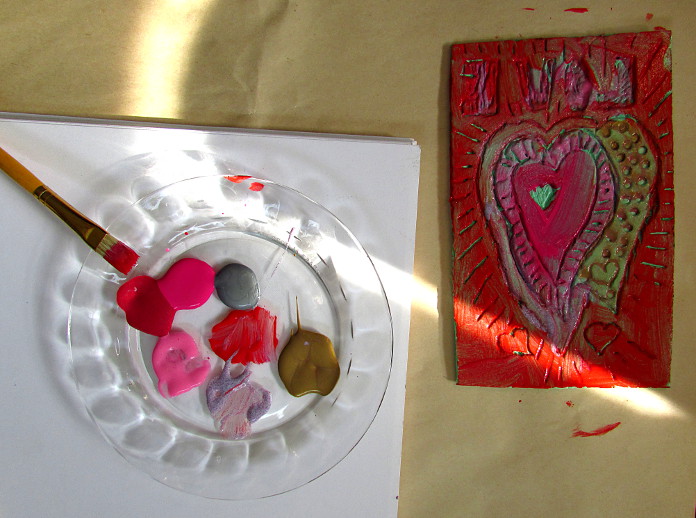 To make a print, we put the stamp face up, then put the paper on top of it and rubbed it gently.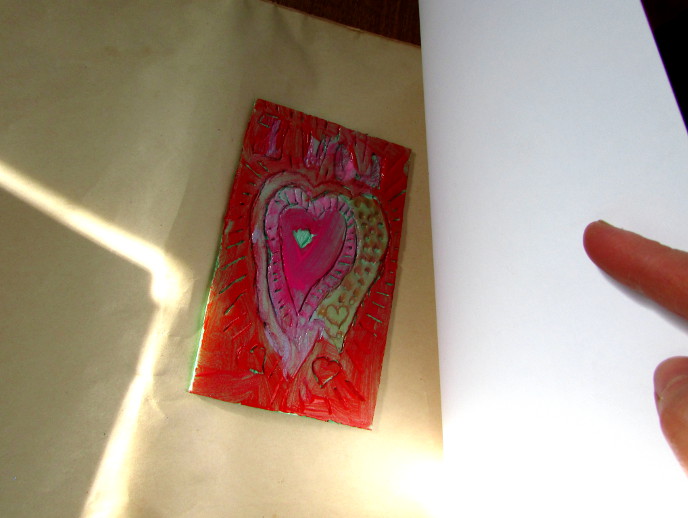 Be careful not to wiggle the paper, but keep it in one place.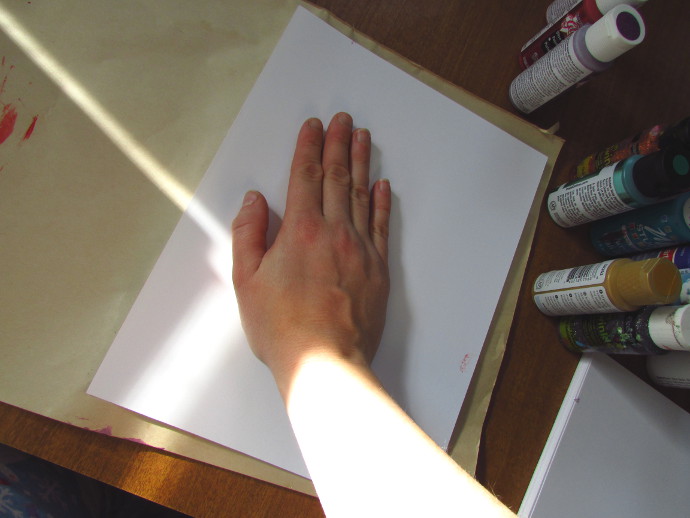 Lift the paper up, and it's all done!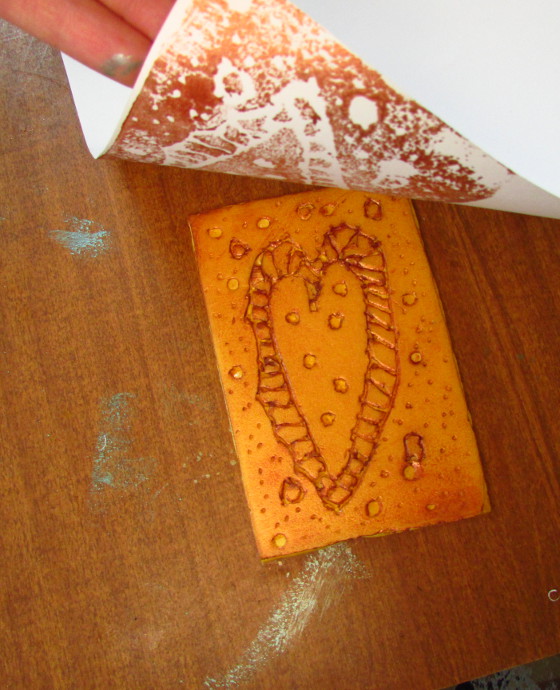 The beautiful thing is that you can do it again and again, until you get a few prints that are really great.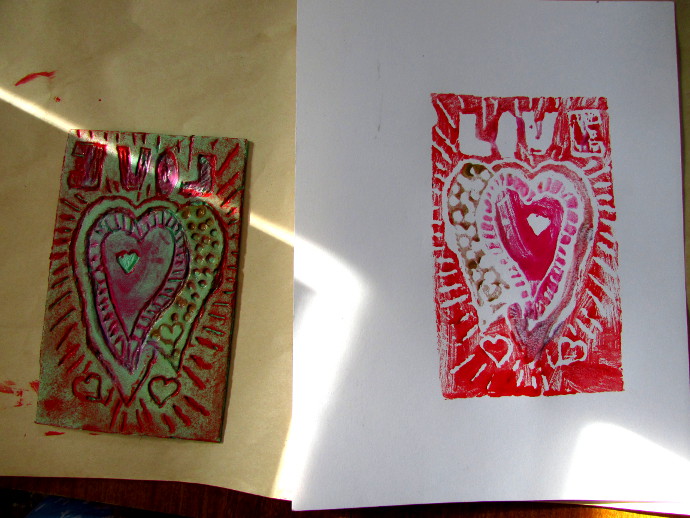 It is such a great idea to use these prints for Valentines to give out to friends on Valentines day!
Here is how our prints turned out, take a look: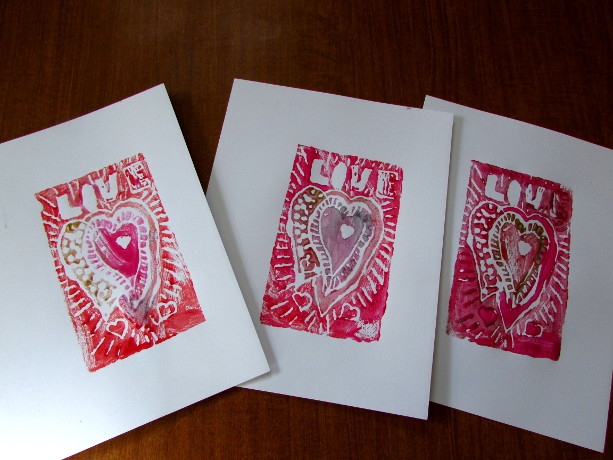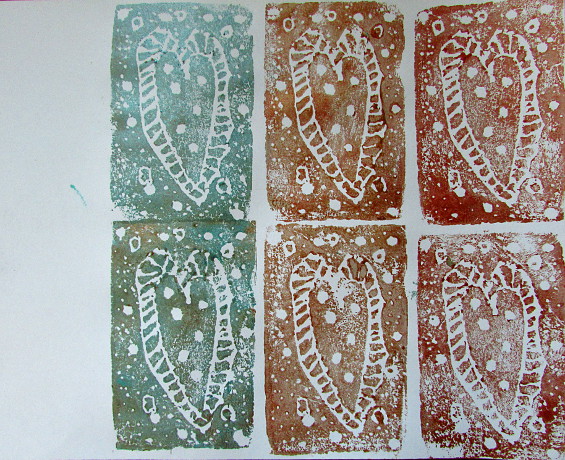 My little guy made a cityscape: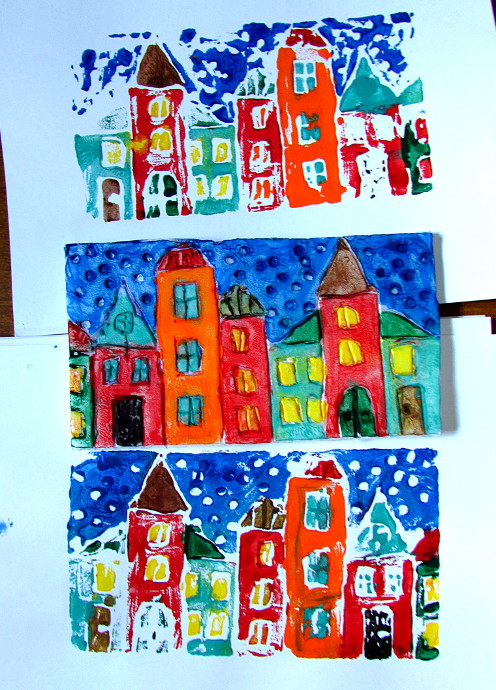 My big guy made a fish.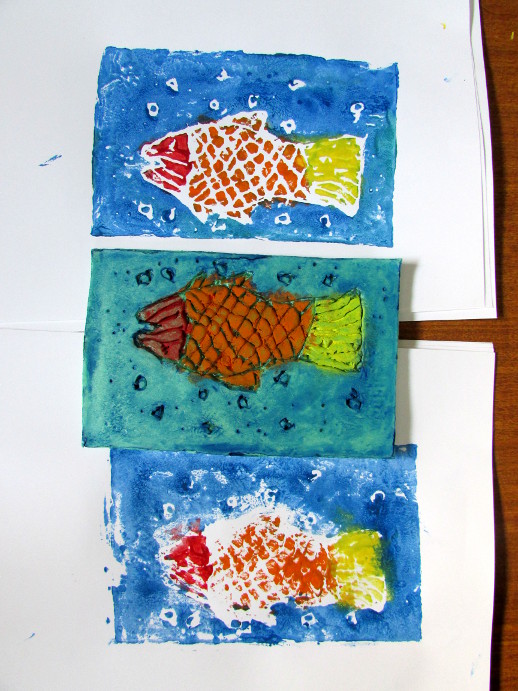 I love how these turned out, especially the last two. The kids had fun with them also. I think I will make some cards with the cityscape and the fish.