Before I begin, I have a confession to make: I am a total van Gogh groupie.  I read way too many books about him, his life, and his art.  I was thinking for a long time about what sort of art project to do with both mine kids, and the kids in the little art class I teach, that would explore van Gogh.  I didn't want to just reproduce one of his works with the kids, instead I wanted them to really think about his process and style, while creating their own piece of art.  Then I realized how simple it really is.  We would do Vincent van Gogh inspired landscapes.
Some about Vincent van Gogh: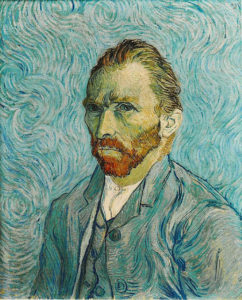 * Vincent van Gogh was one of the great Dutch painters.  He lived from 1853 to 1829.
* He worked as an art dealer, then a minister, and finally became a full time artist at the age of 27.  He collected Japanese prints, and was inspired by the impressionist painters that were popular at the time.
* Throughout his life, he was close with his younger brother, Theo.  The letters between the brothers is what allows us to know so much about Vincent's life.
* Van Gogh suffered from anxiety and mental illness.  He died in France, at the age of 37, from an infection caused by the bullet from a  supposed self-inflicted gun-shot wound.  Theo died 6 months after his brother.
* Even though he pained for a short time van Gogh has produced over 2100 art works.  He only sold one painting in his lifetime.  However, after his death, his paintings have sold for some of the largest sums in history.
* Vincent van Gogh's sister-in-law, Theo's wife, worked hard to edit the letters that the brothers wrote to each other, she is also the one who organized an exhibition of Vincent's art after his untimely death.
Back to our Vincent van Gogh Art Lesson.
***This page contains affiliate links***
Of course I brought a book with me to use for inspiration.   I have THIS ONE, but I am sure that any comprehensive book of his art will do.  I marked off some of my favorite landscapes.  The kids and I looked at some of the wonderful landscapes included in the book.  We looked at the brush strokes, talked about movement, discussed what feelings they think the artist experienced while making the painting, and checked out the choices of colors.  Here are a few of the landscapes that we enjoyed.
Vincent van Gogh. Les Alyscamps. 1988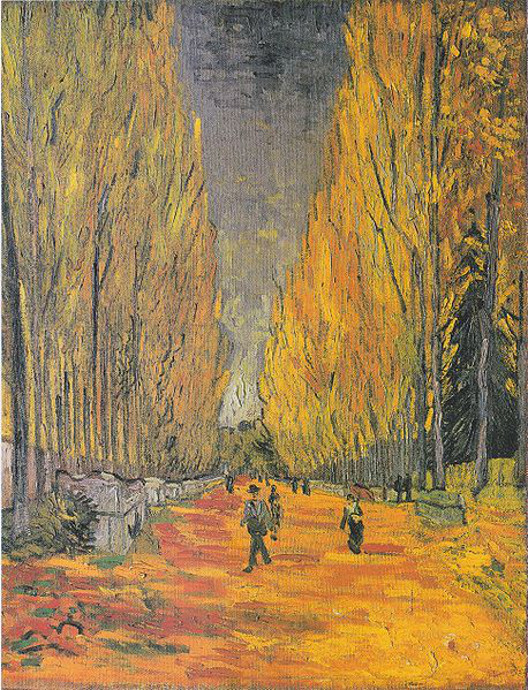 Vincent van Gogh. Starry Night Over the Rhone. 1888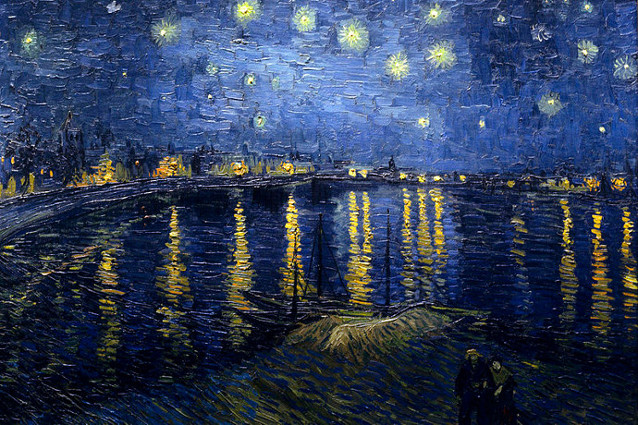 Vincent Van Gogh.  Wheat Field with Crows. 1890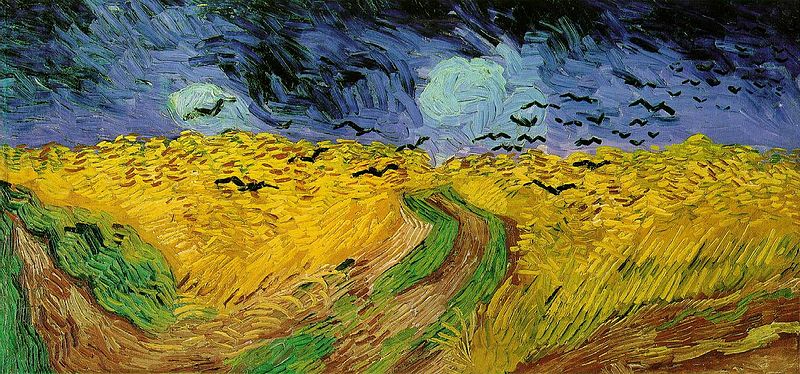 The important thing to understand is that these were landscapes inspired by van Gogh. The kids had to come up with their own landscape, and paint them as they imagined van Gogh painting his landscapes.  Each landscape that the kids painted were awesome, and came out lovely.  We used regular 11 by 14 inch CANVAS BOARDS, and ACRYLIC PAINT for our landscapes.  Here are just a few: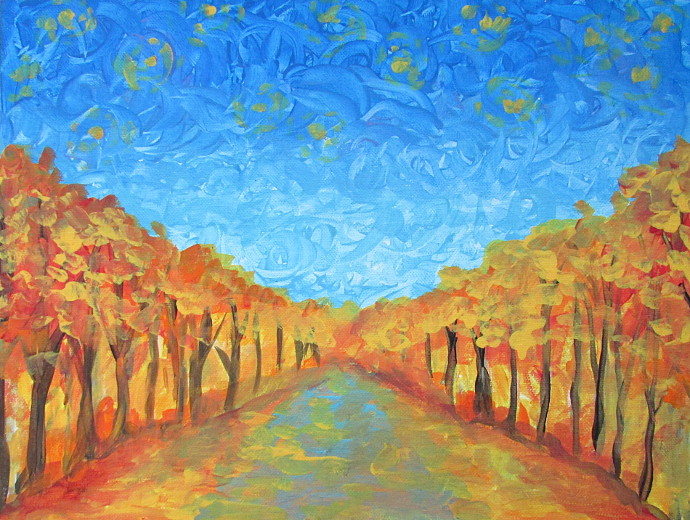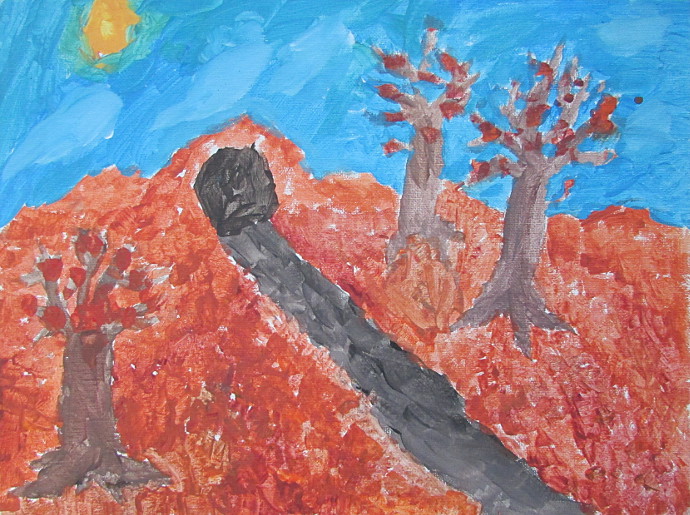 While we were doing a lesson on Vincent van Gogh, I also made a few coloring pages based on some of his wonderful paintings.  Here they are for your enjoyment.  They are for personal and non-commercial use only!
Sources for Vincent van Gogh's biography: http://en.wikipedia.org/wiki/Vincent_van_Gogh. Accessed on 2/6/2015 http://www.biography.com/people/vincent-van-gogh-9515695. Accessed on 2/6/2015
http://www.vangoghgallery.com/. Accessed on 2/6/2015