In the beginning of the year, on the first day of our little co-op, I knew there would be a crazy rush of kids trying it out. It gets really full, and somewhat chaotic. I knew I had to come up with a project that the kids could finish in a single hour, and be happy with the process, and result, and be able to take it home. I came up with a really fun collage project using a laminator.
***This page contains affiliate links.***
I bought a really inexpensive laminator in a local store, it was only $20.00. I found it on Amazon for a bit more . Prior to the lesson I ordered some basic laminator sheets. I am a big fan of China Markers, both black and white. Markers, oil pastels and color pencils were made available to the kids. The water soluble markers did not work as well. The oil pastels and color pencils worked well.
I also had a bunch of magazines for the kids to use in their collage, and tissue paper for the color.
For the purpose of demonstration, I slipped a white paper underneath the laminator sheet, so it is easier to see.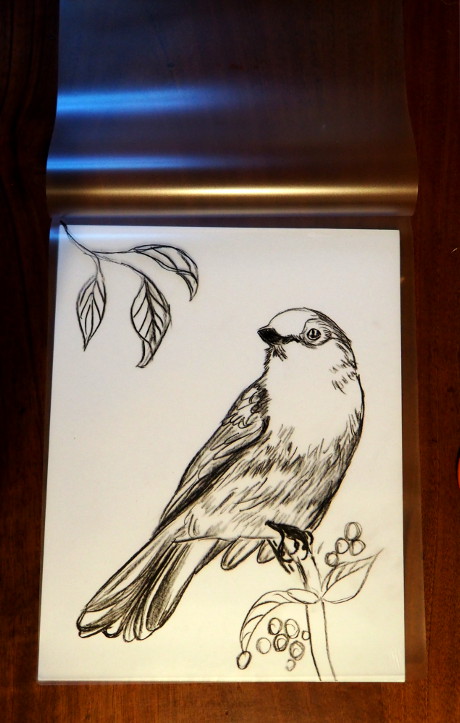 I had the kids open their laminator sheets, and on the inside, using a black China Marker, draw or trace the image they want to have. Here is my bird.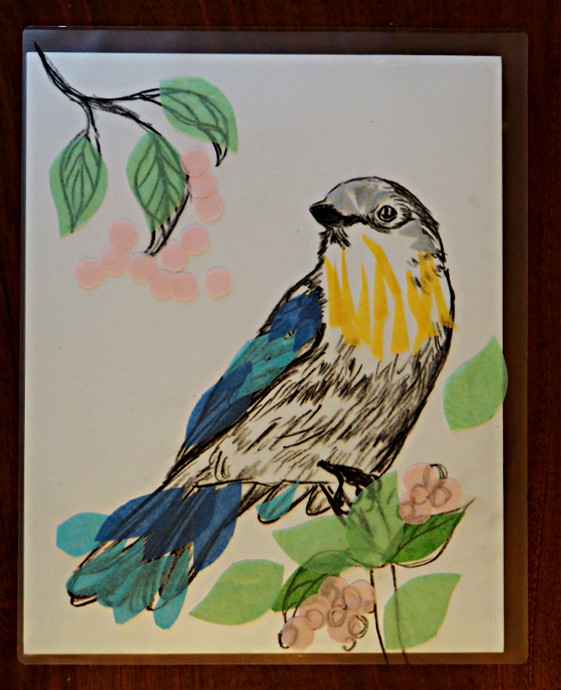 Add tissue paper for color, and cover the laminate sheet back up. lucky for me, the sheets are slightly sticky on the inside, and it kept things in place.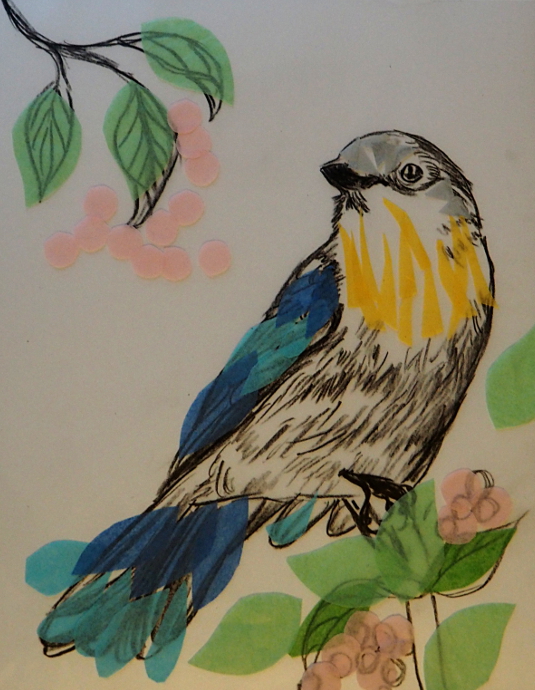 Finally, get that baby laminated!
This project really produced some awesome results. Take a look below for some of the kids' amazing projects.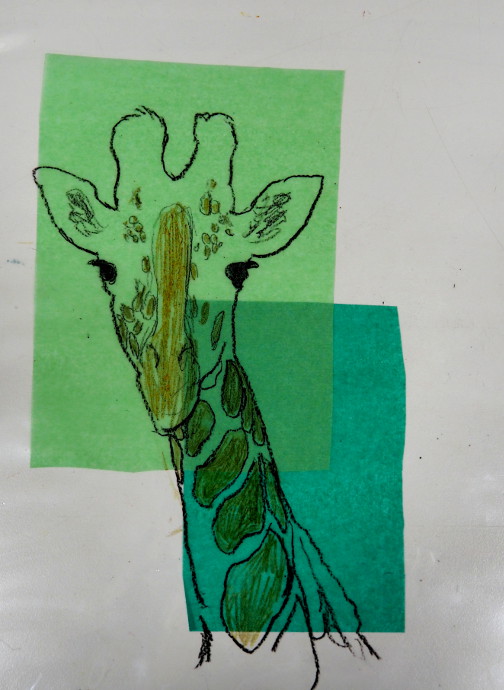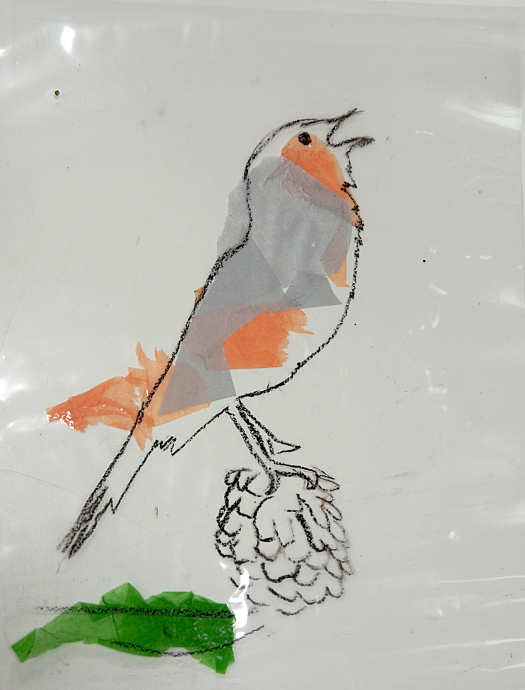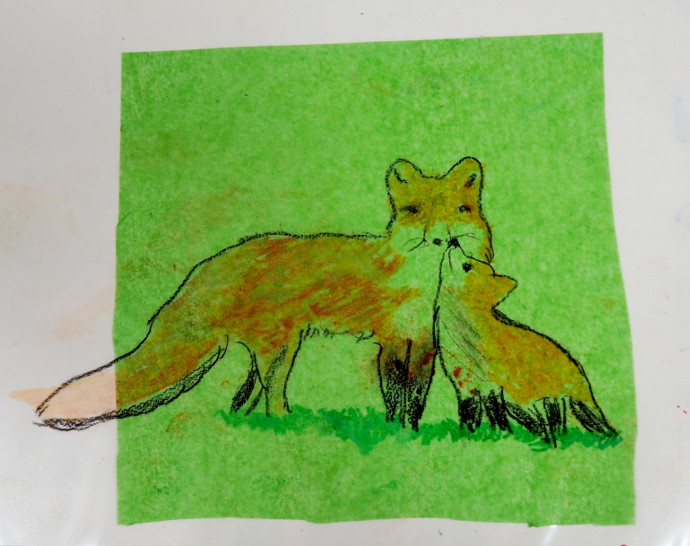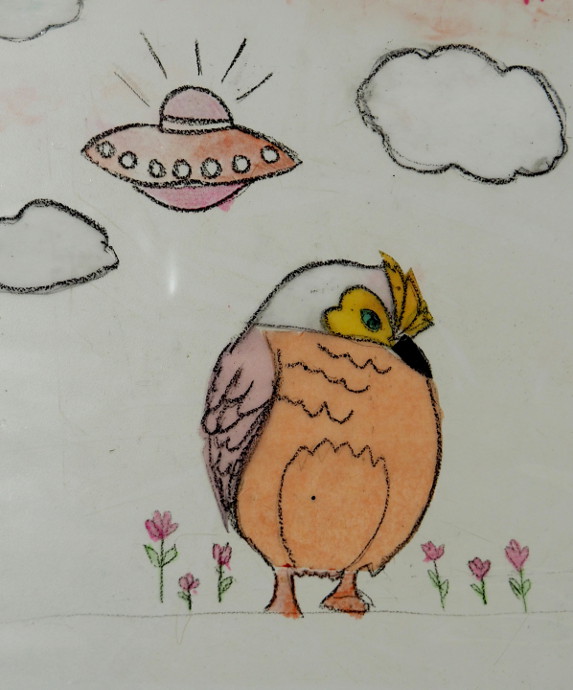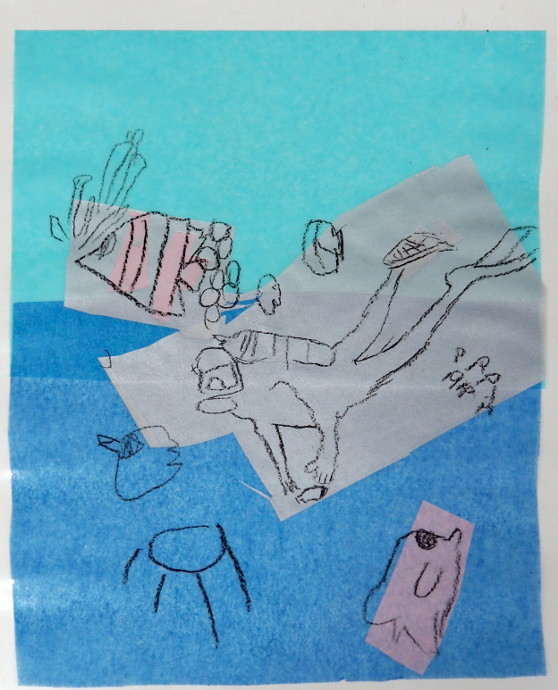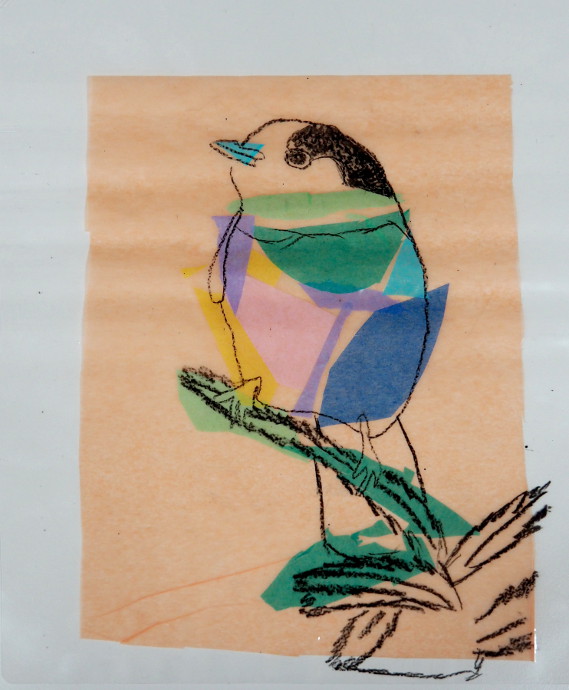 Another project you might enjoy: Stained Glass Art.