Watercolors can be tough when you are starting out. Luckily, this watercolor sunset is super easy to do.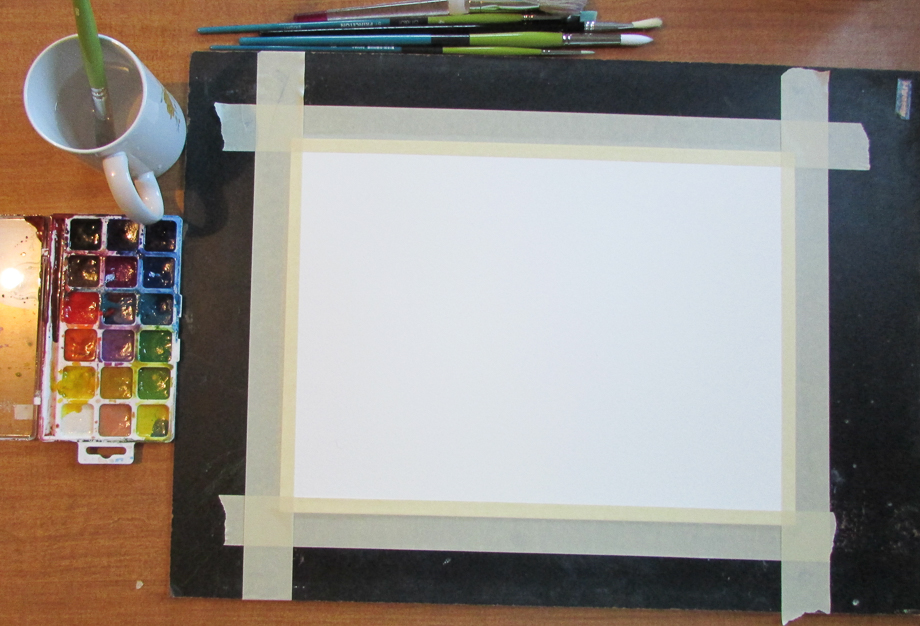 ***This page contains affiliate links.***
Get watercolor paper, masking tape, some watercolor paints (I am fond of these and these), and brushes. Especially important is a fine round brush for all the fine details. I like to tape my paper to a harder surface. It gives it a nice clean edge.
The Background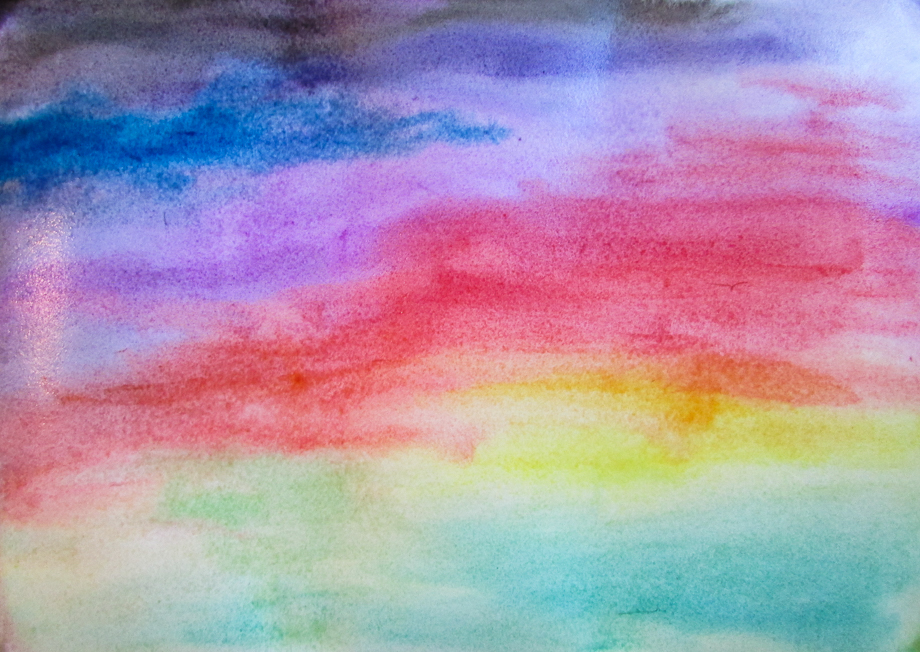 The first thing I did is make a rainbow of colors on the page. Starting with black, and ending with light green.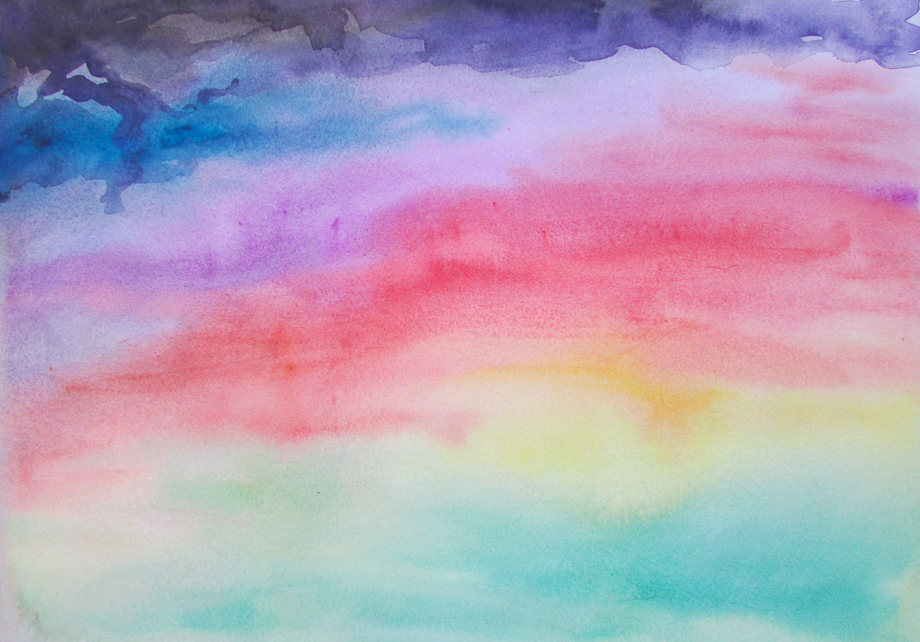 Once the back ground was dry, I decided to darken the sky a bit. I played around with it without much expectations. Just have fun!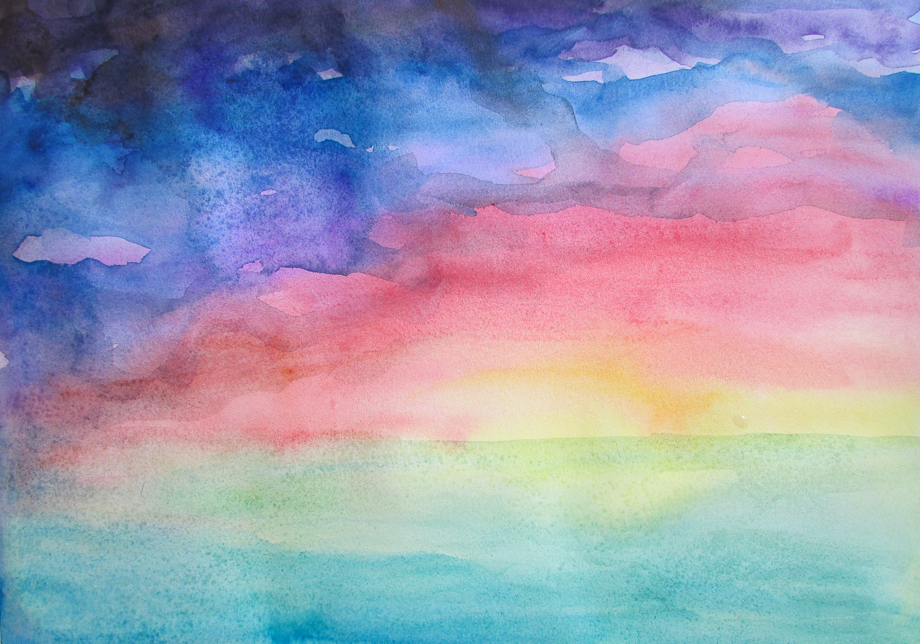 Once I was happy with my dark clouds, I added a light green horizon line for the lake.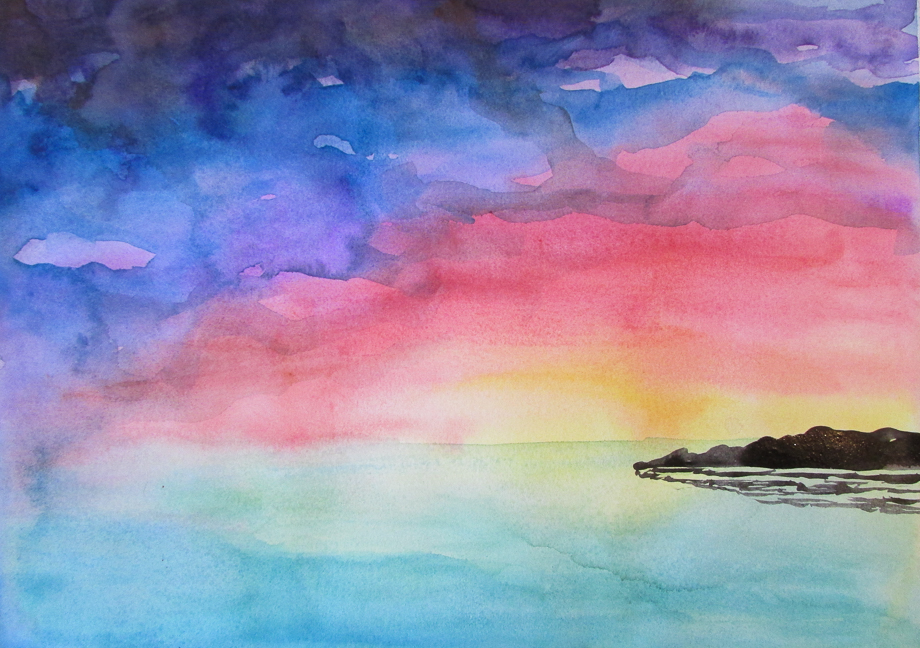 After that, a simple island in the distance, and its reflection in the water.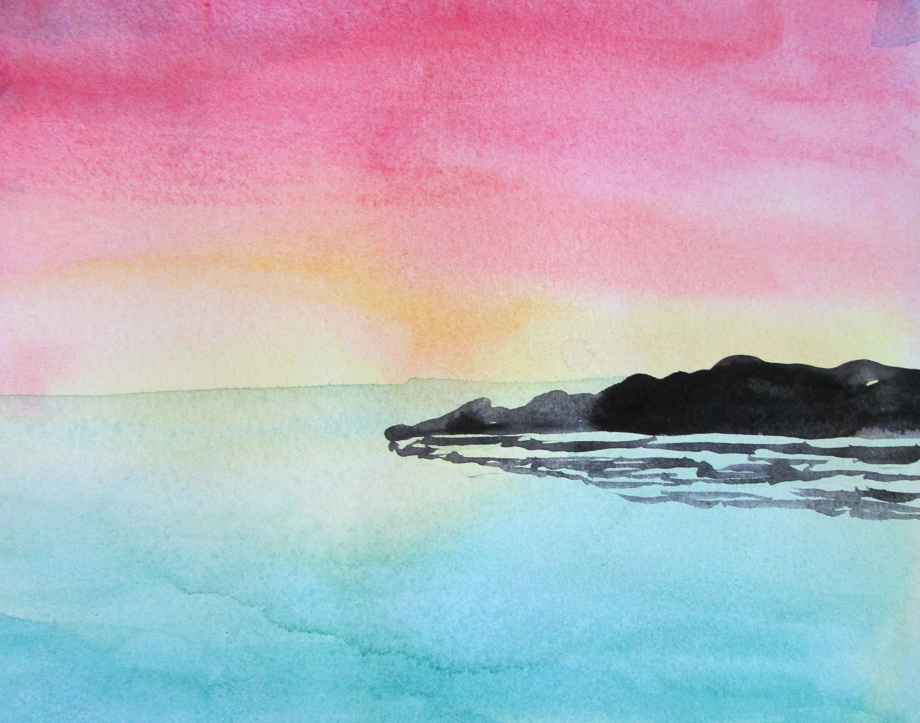 Here it is a bit closer. It is a silhouette, so I used black only.
Trees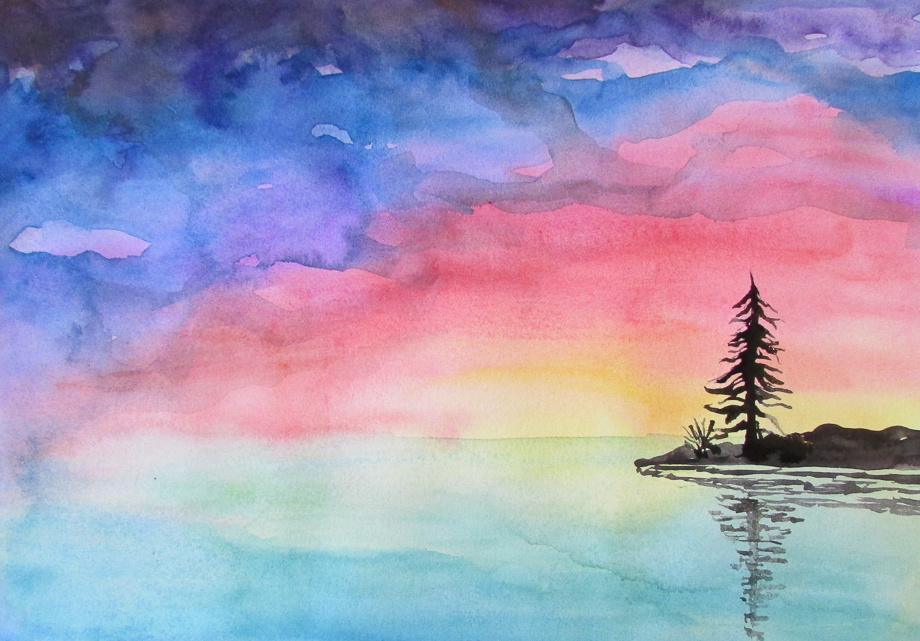 Time to add some trees to the island.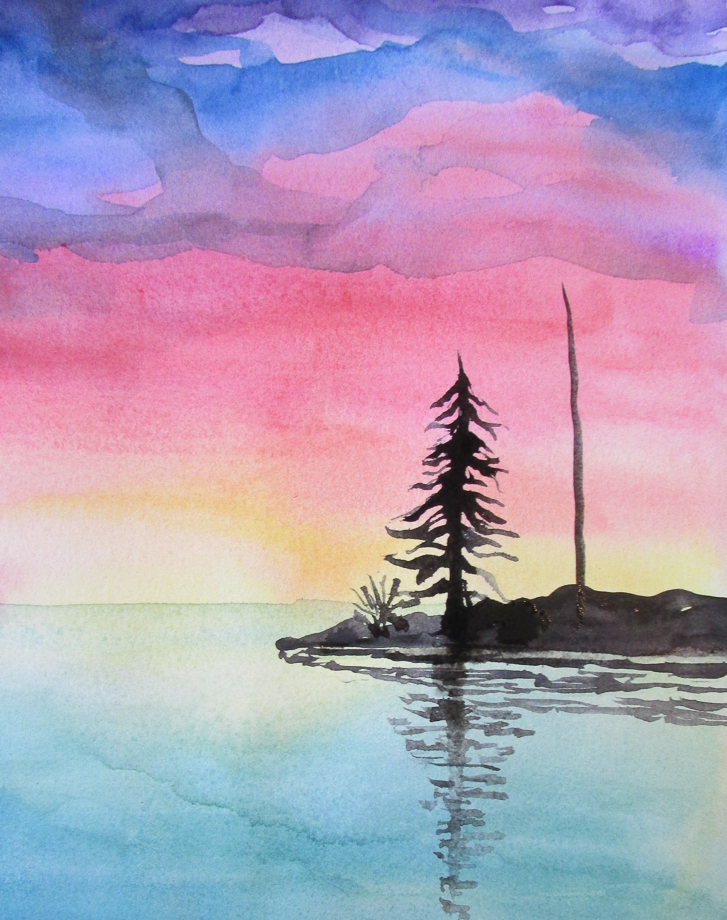 I like to keep the trees simple. Start with a line for the trunk.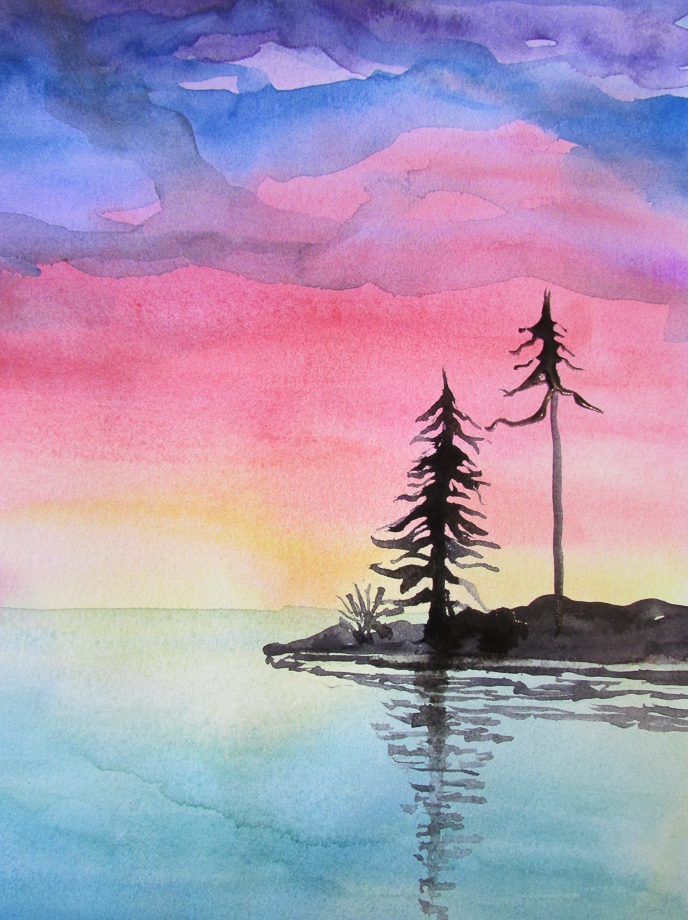 Then add some angled lines for the branches.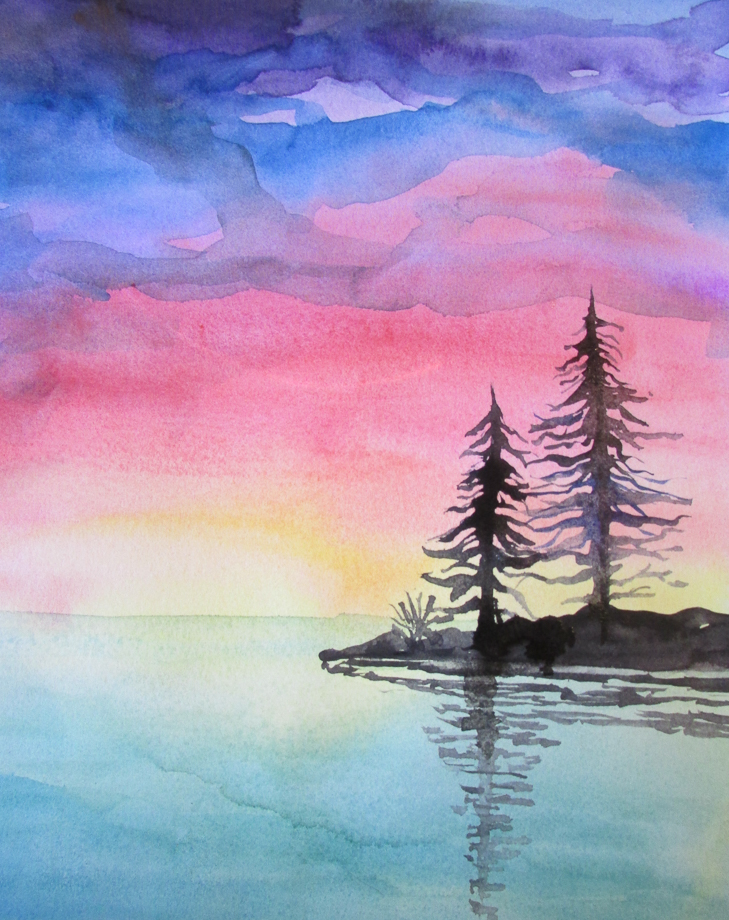 Finish the branches.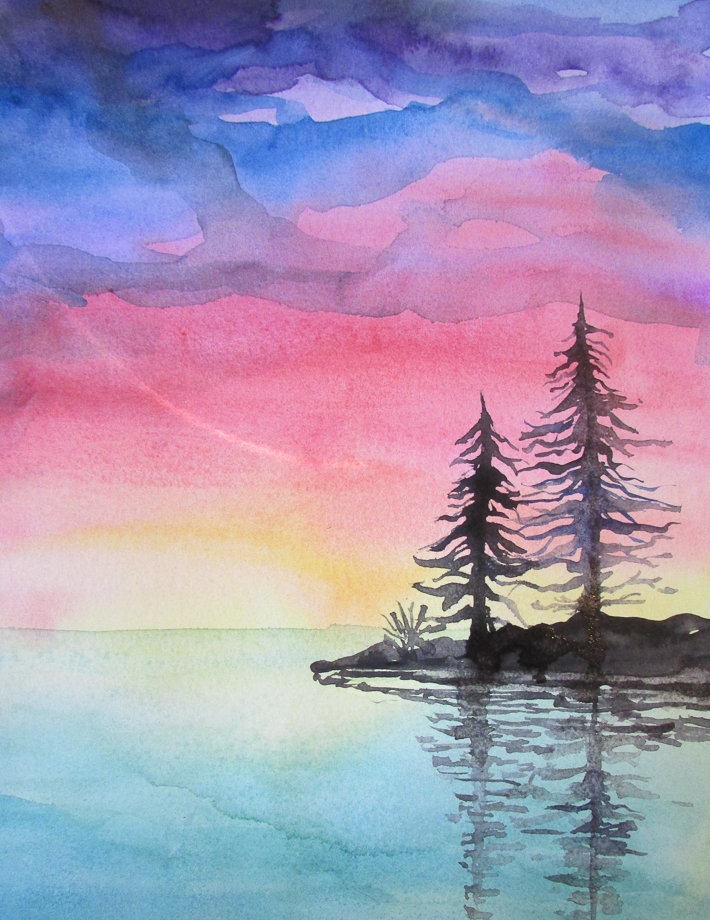 Add reflection in the water.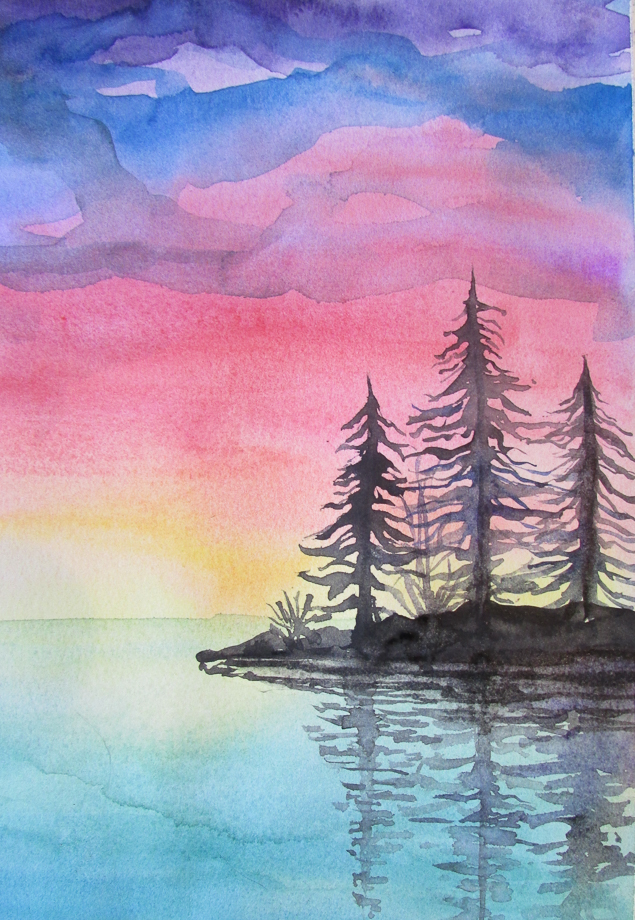 Fit as many trees as you can on your island.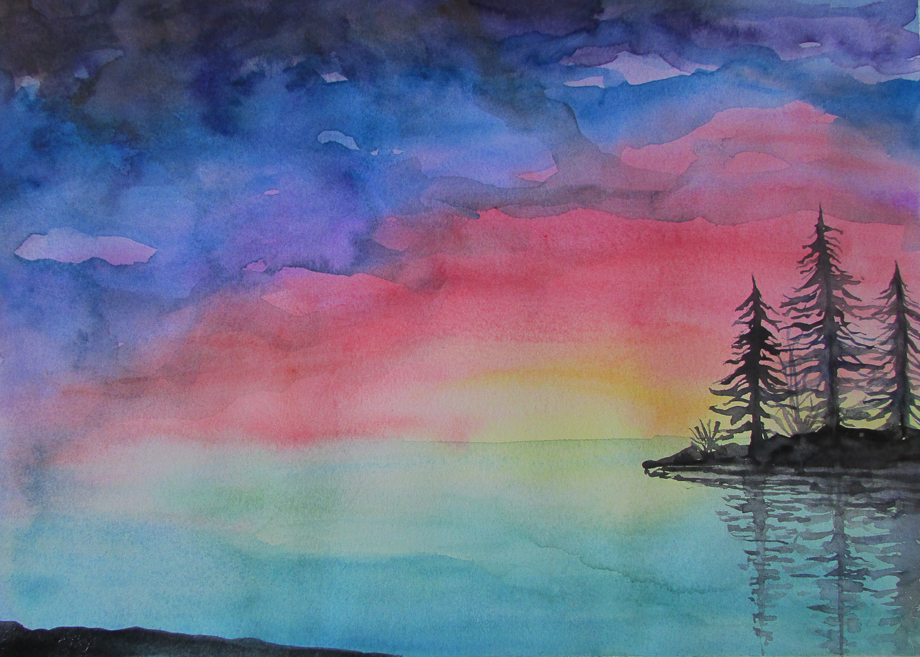 Add an island to the front of your page.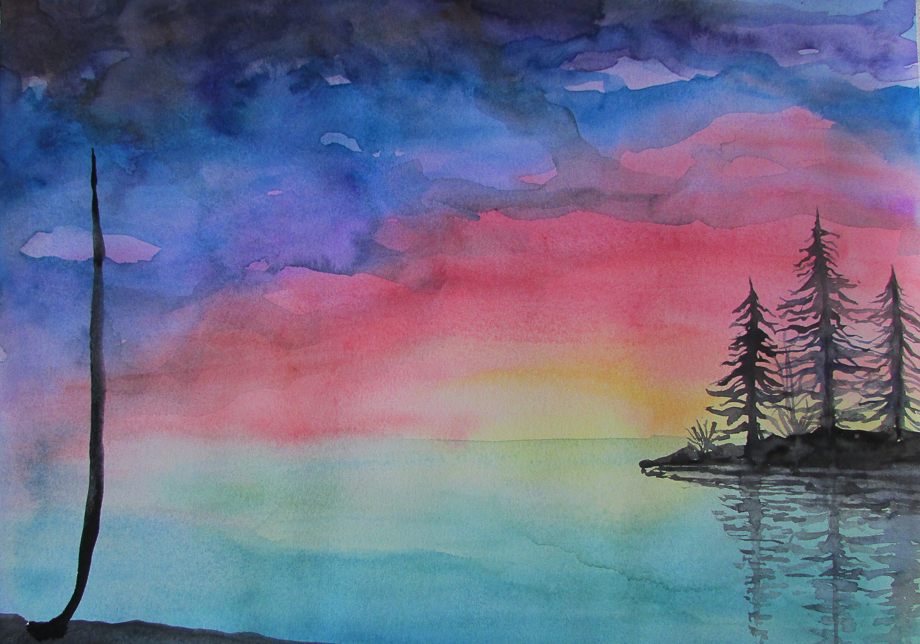 A trunk for a tree.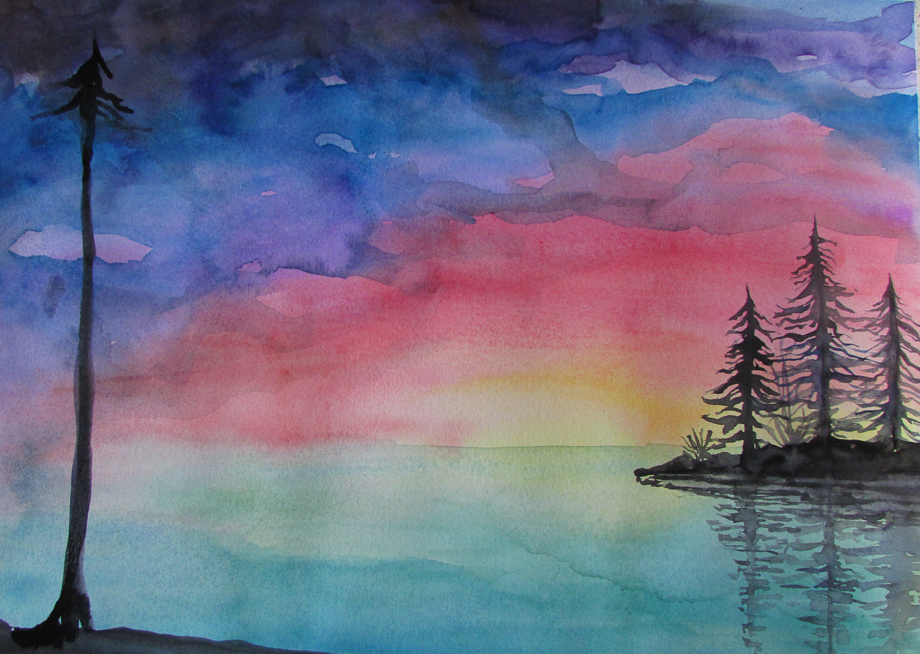 Make it a bit thicker, so that the tree doesn't fall over in the storm, and start adding branches.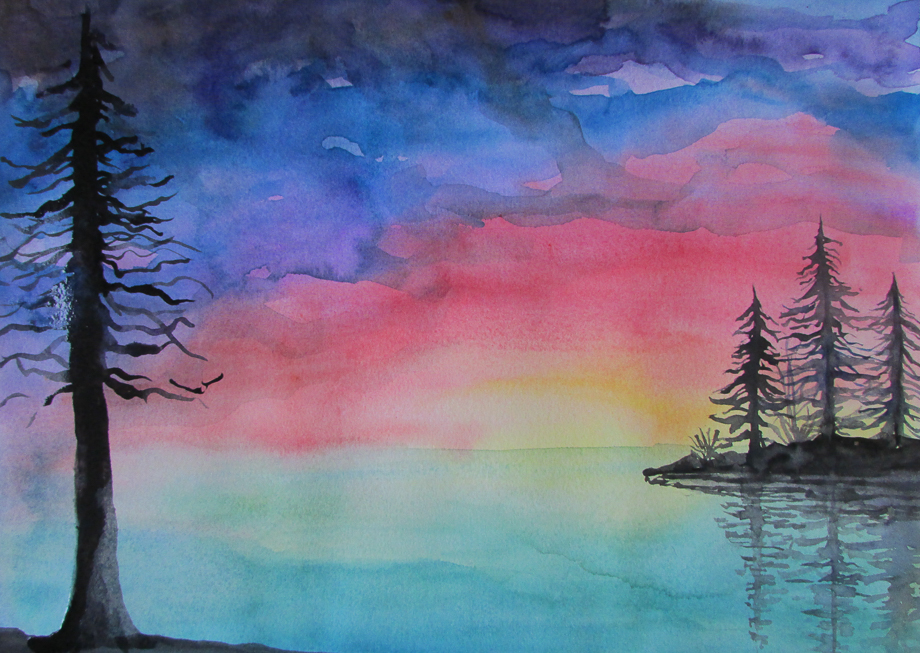 Now make the branches even thicker, and more branches.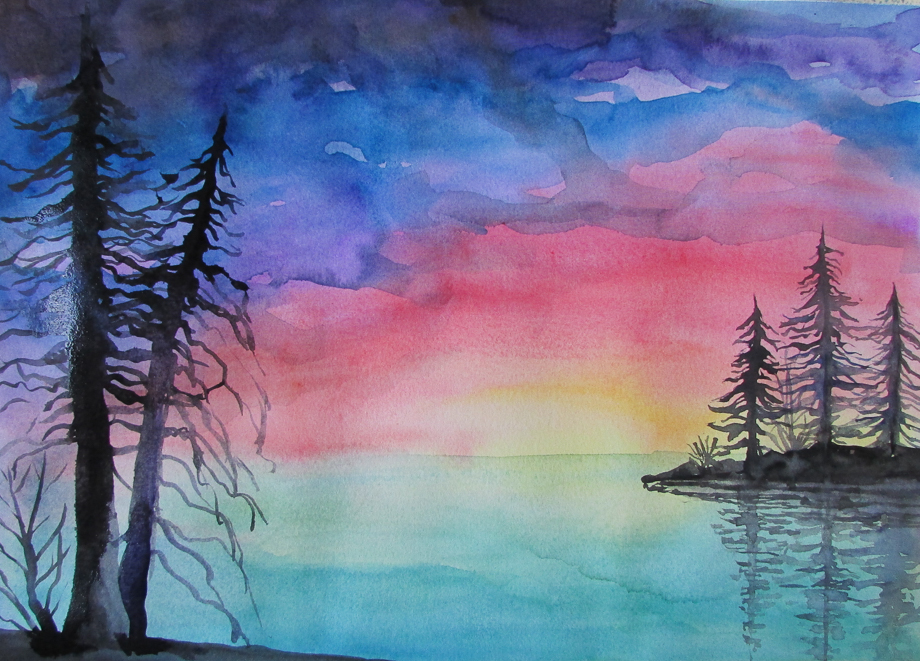 Add another tree.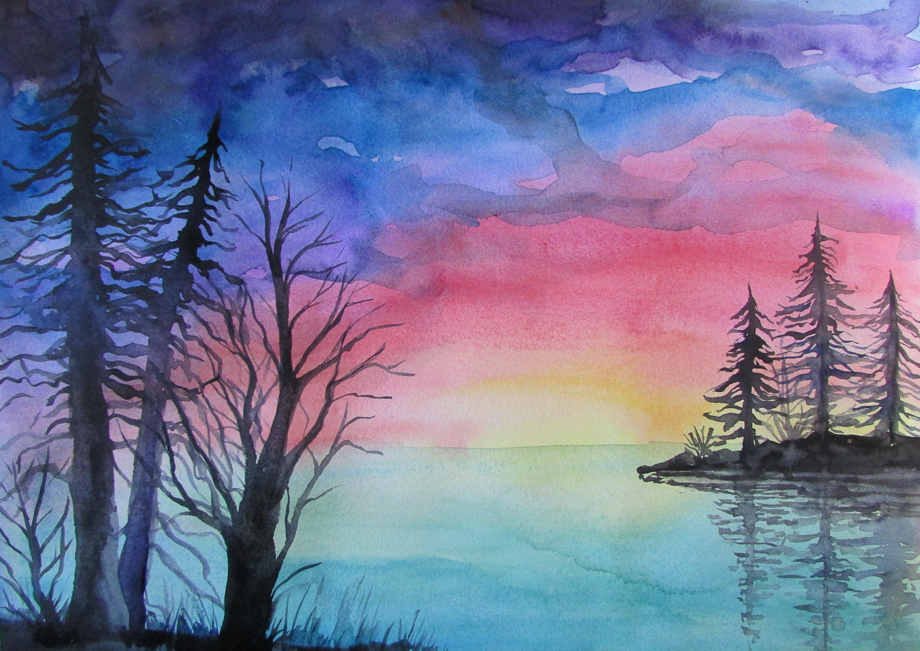 To finish the island, it is a good idea to add some more trees, bushes and grass.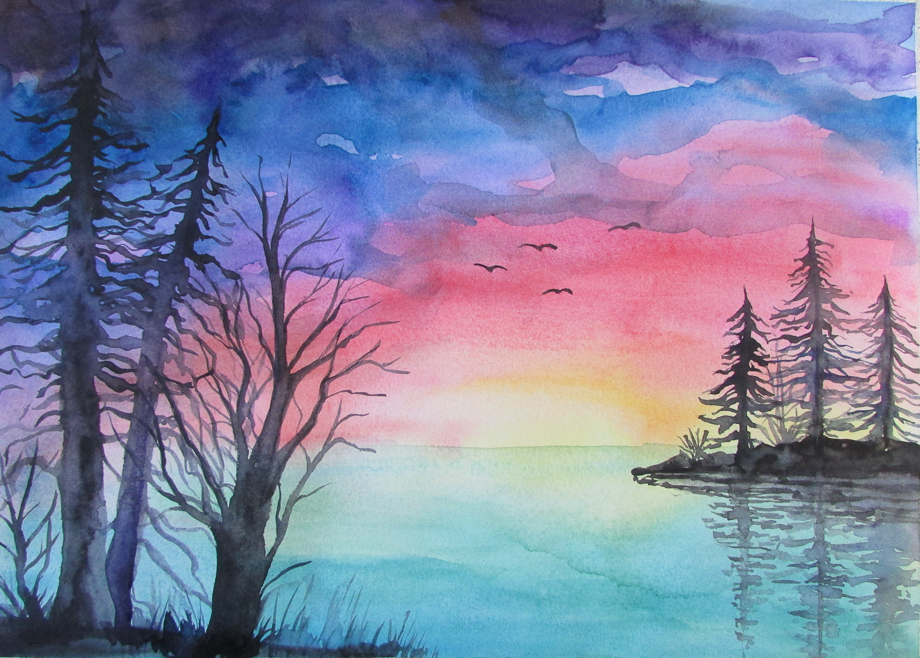 Next, a few little birds flying in the distance.
The Boat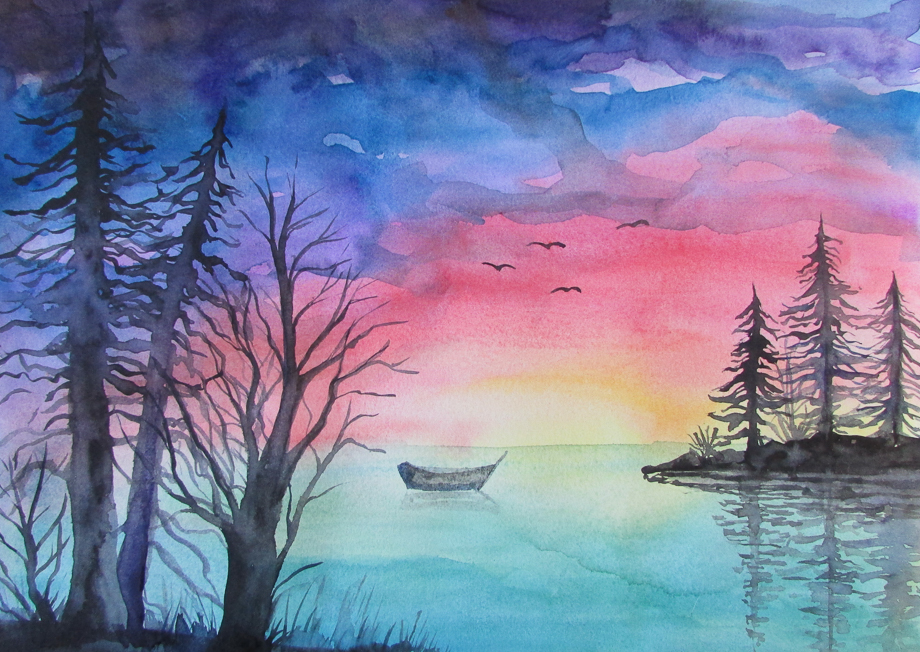 It is time to paint the boat. First, it is a curved trapezoid shape for the boat.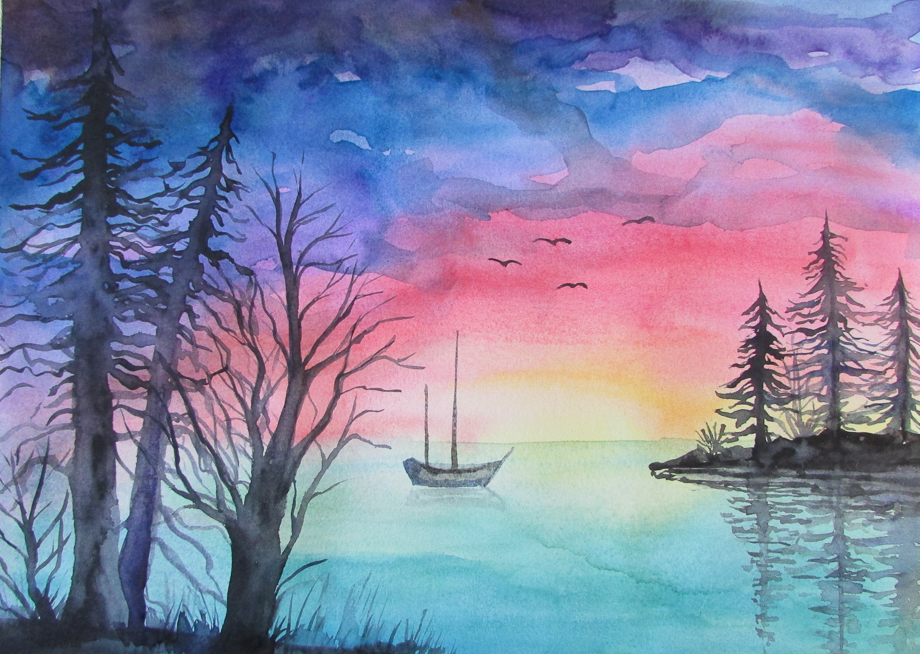 Then, add two masts.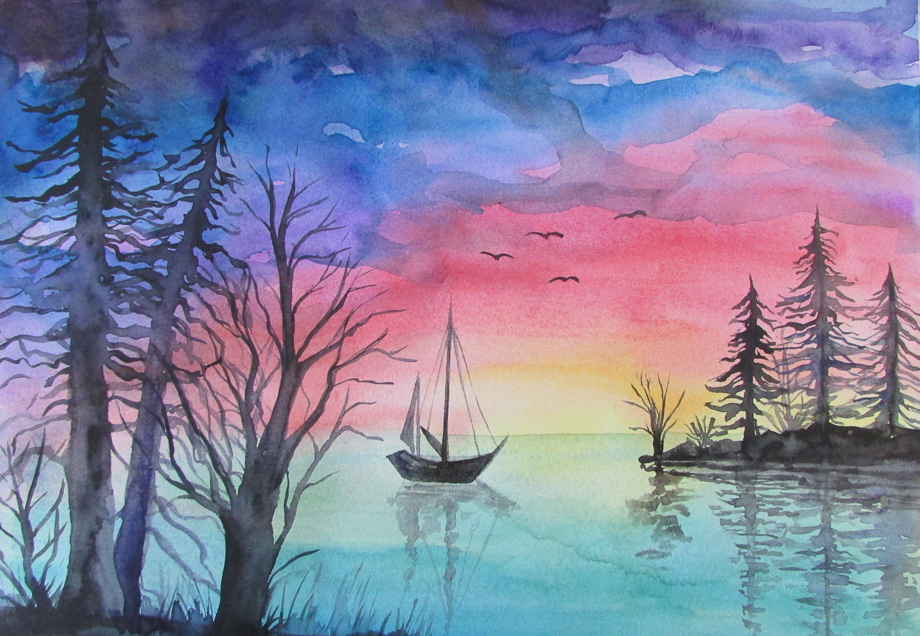 After, I add a few sails and ropes. Every time I add something to the boat, I add it's reflection in the water.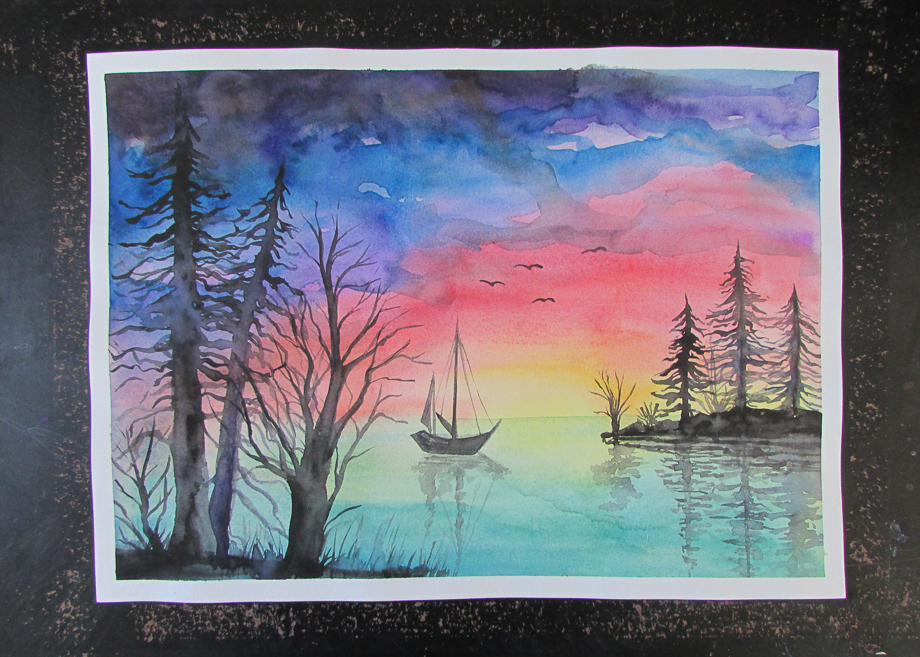 All done!
If you liked this painting, check out this awesome watercolor Milky Way and space painting.