One of my favorite things around this time of year is all the cheerful and happy holiday decorations. What's better then making your own holiday ornaments to decorate your home or to share with your loved ones. Here are but a few ideas, with more to come.
Handmade Holiday Ornament Ideas
Beaded Christmas Tree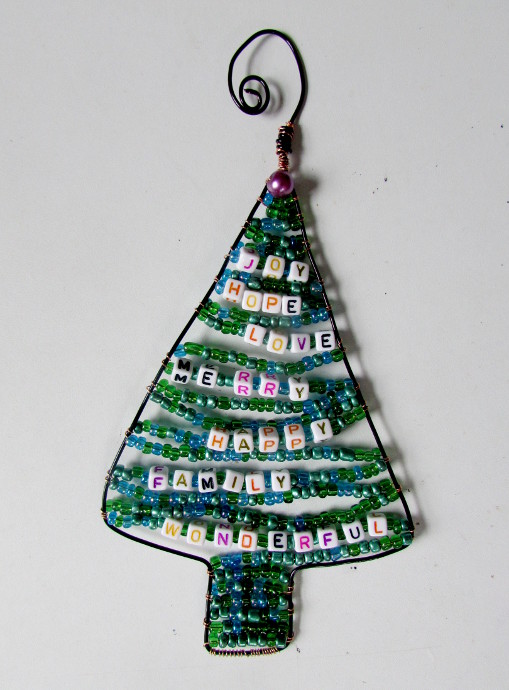 ***This page contains affiliate links.***
What you will need for this ornament: Alphabet beads, 16 gauge black copper craft wire, 28 gauge copper wire, pliers, and green 4 mm glass beads.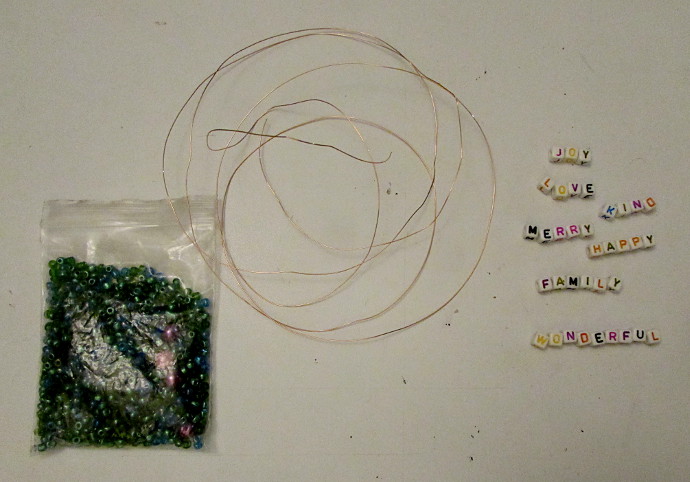 First, gather some letters into your favorite words.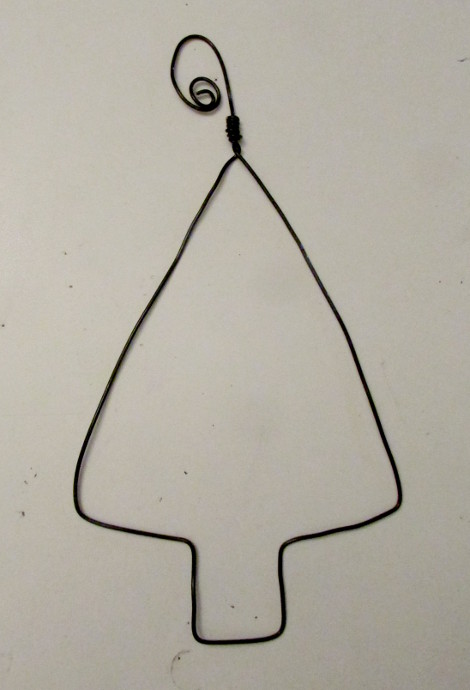 Make a tree shape. I found it easiest to start with the bottom bit, and then go from there. At the top, curve one end of the wire into a hook, and wrap the other end around it.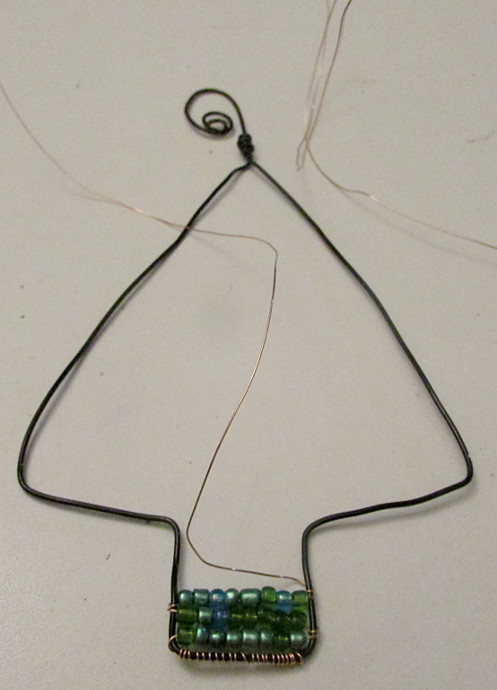 Wrap some thin copper wire around the bottom, and then start putting beads on and wrapping the wire from one end to the other.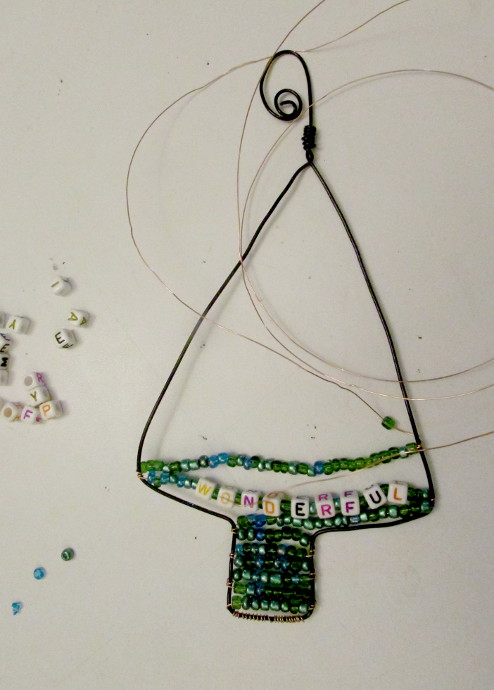 Start adding the words, and making sure you don't put them on backwards. I liked having a few strands of beads in between each word.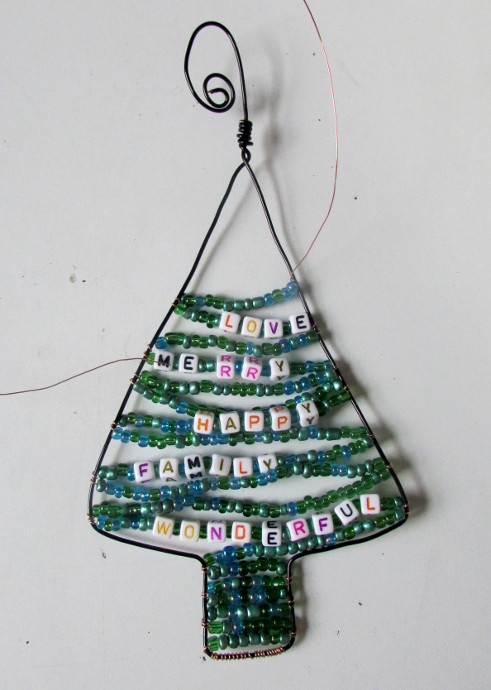 Keep going until you reach the top.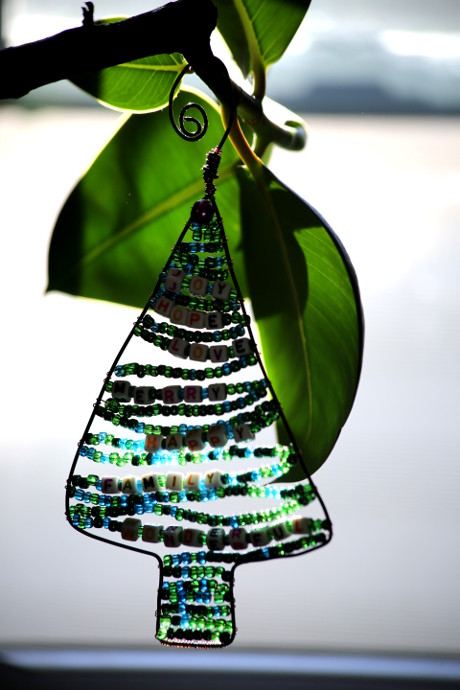 Cute and Fluffy Snowman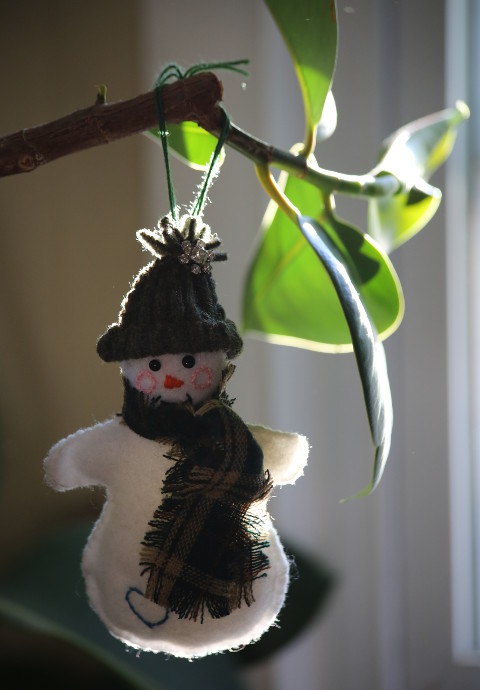 What you will need for this snowman is white felt, embroidery floss, needle, scissors, and a bit of wool (I used an old wool sweater for the hat and scarf, you would also need a bit of stuffing.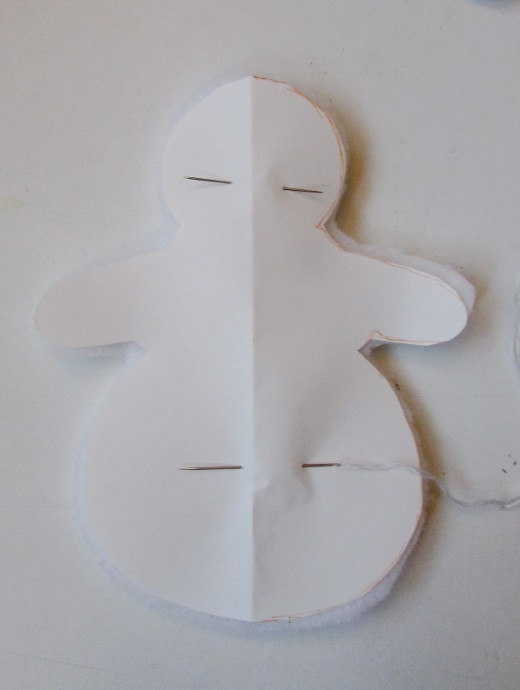 I cut a symmetrical snowman pattern out by folding the paper in half first. I will post the pattern in a bit in case someone wants to use it.  Then I pinned it to two layers of felt and cut it out.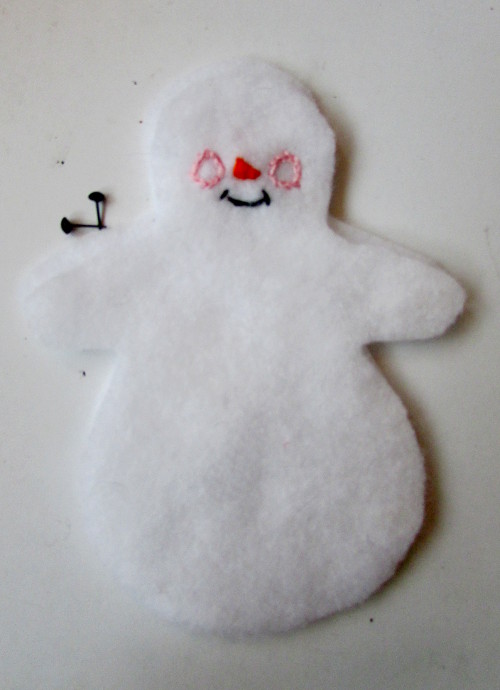 I embroidered the nose, the cheeks and the mouth. I also have some of these eyes from when I feel like felting.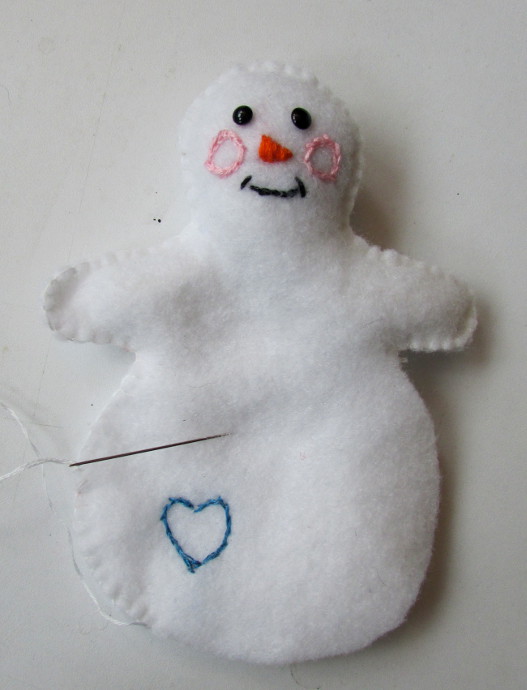 Carefully, I sewed around the edges, filling up the snowman with stuffing as I went. Once there was a bit of filling in the head, I added the eyes.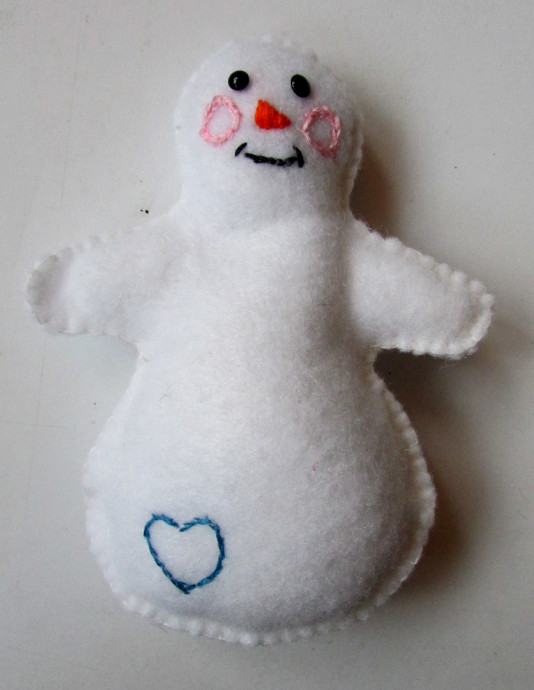 All done.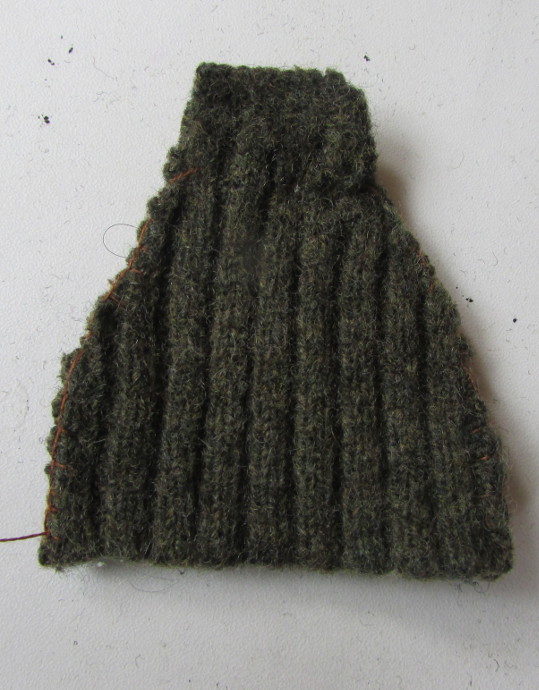 I cut the hat shape from an old wool sweater sleeve, and sewed the edges.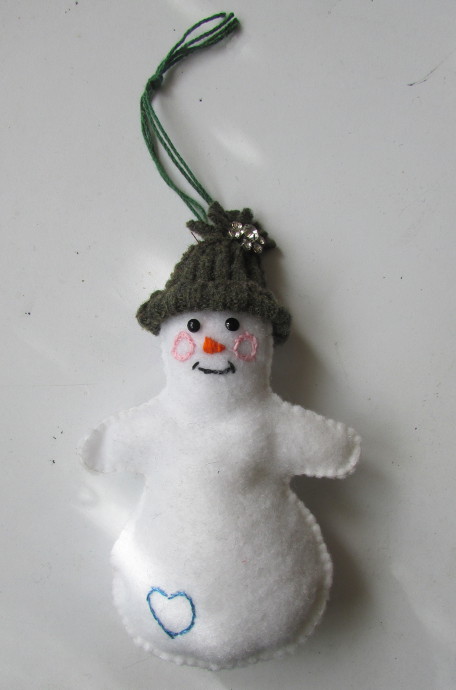 On to his head went the hat. I tied a string around the top, and cut some fringe.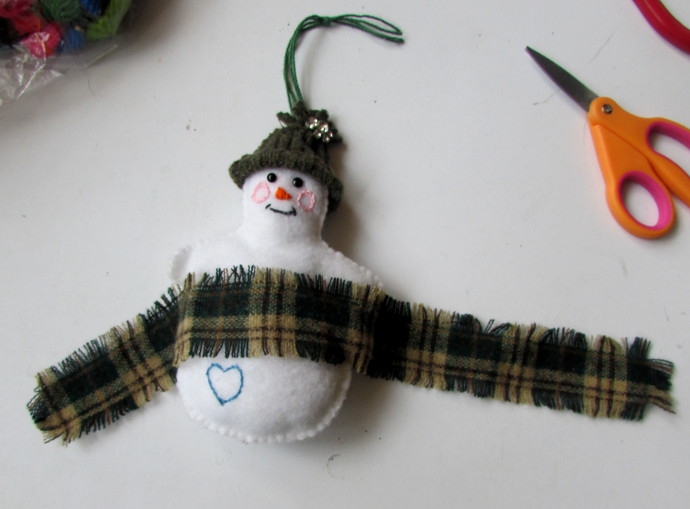 And of course a nice long wool scarf.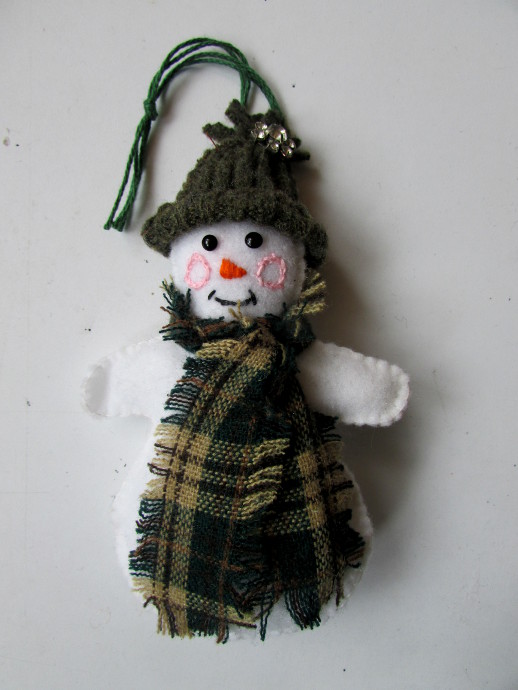 Sparkly Embroidered Tree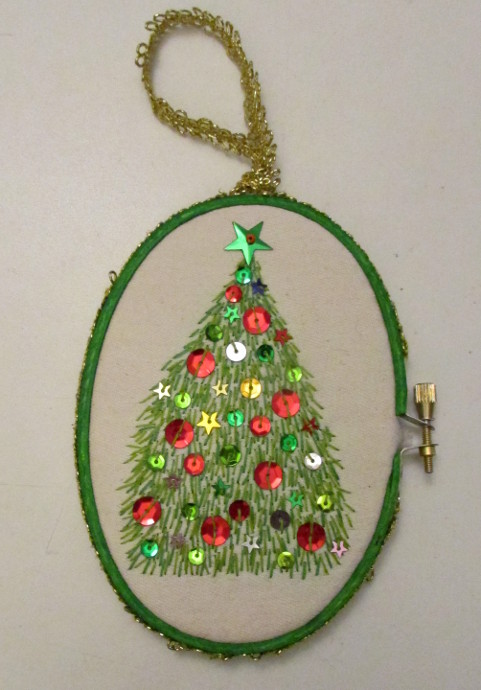 You will need a small oval embroidery hoop, and some sequins (I have a lot of sequins, and no where to use them. Sadly).  Also, fabric, green embroidery floss, a piece of red felt, green paint, and a ribbon.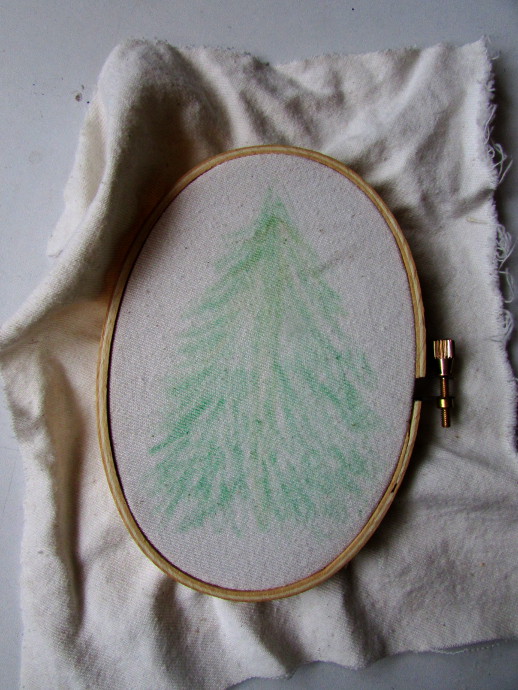 I started by gently drawing a tree with a green colored pencil.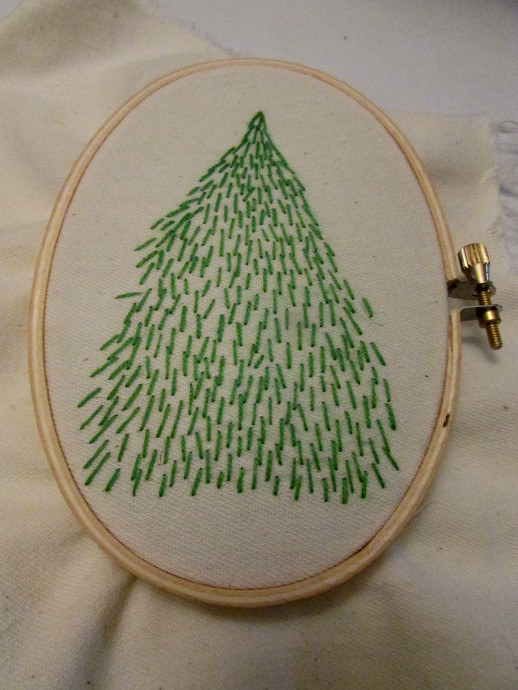 Making simple lines to follow the direction of the tree.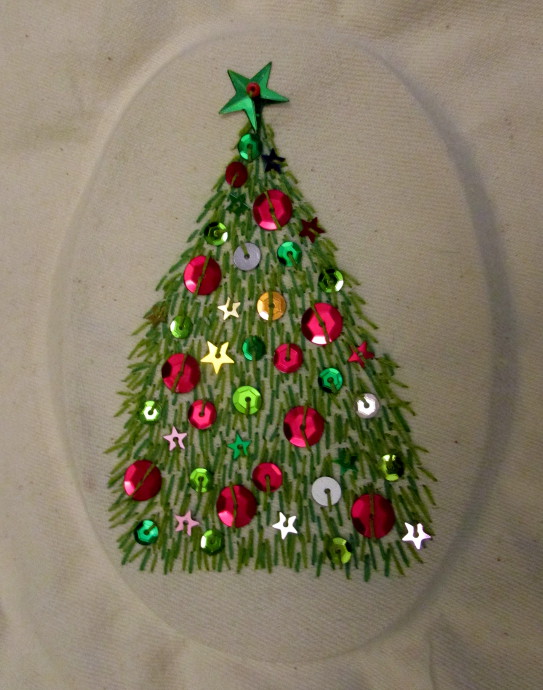 More lines and sequins.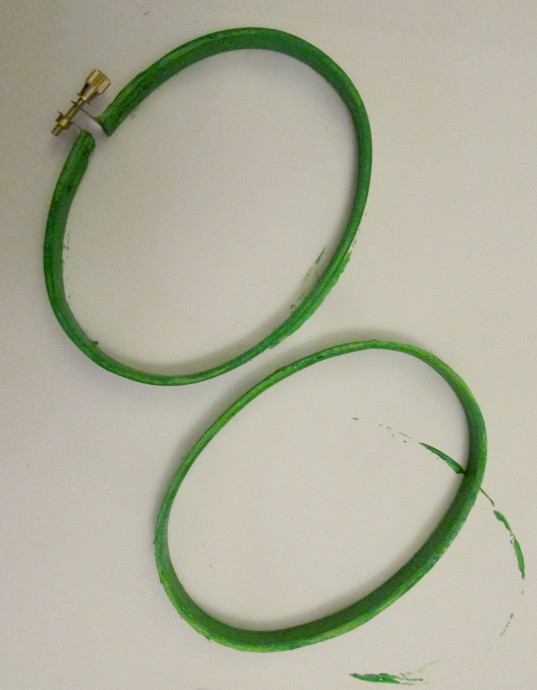 Next, I painted the hoop green, because all green things are awesome!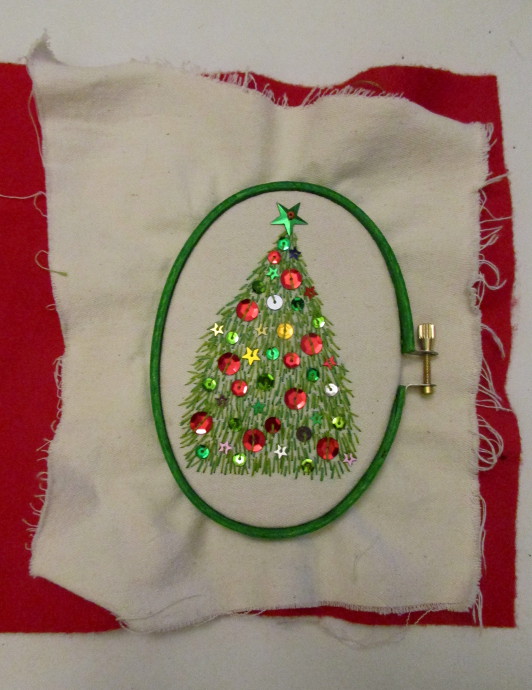 I put the fabric back in, with felt under it.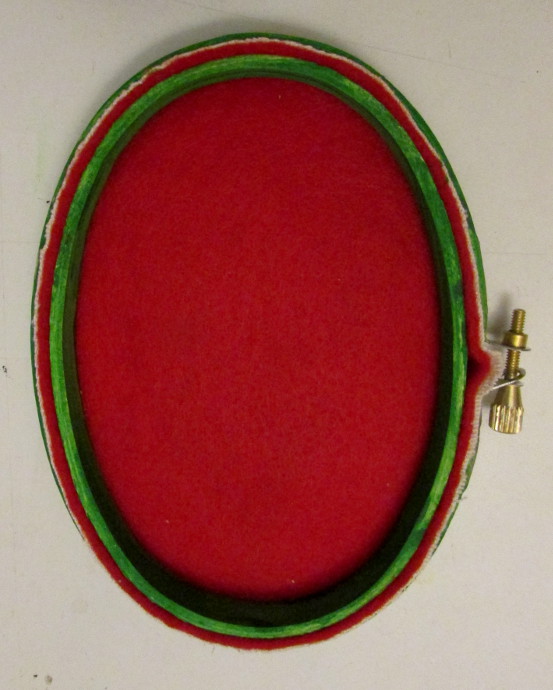 Then I tightened it as much as I could, and simply trimmed the edges.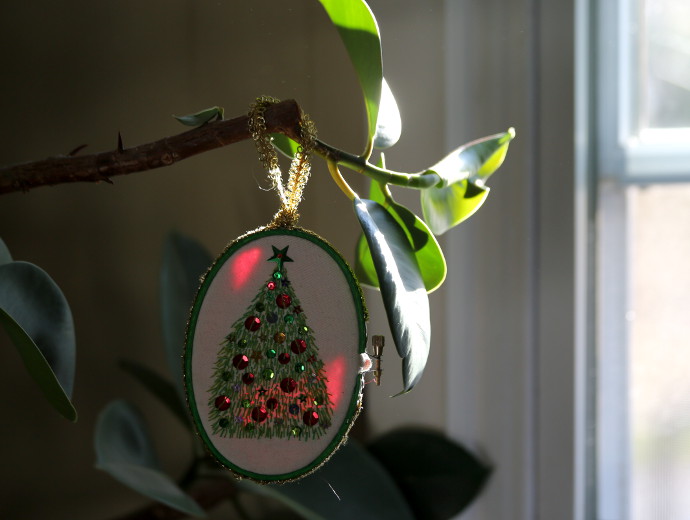 I hot glued the ribbon all around the hoop, and made a loop to hang it by.
Life Terrariums.
Another idea that I have done this time of year with the kids. We bought a bunch of large clear glass ball ornaments and made them into terrariums using ground, rocks and small plants we found outside. We kept the terrariums all winter long, hanging in the window. Watering with an occasional spray.  One note though, glass breaks. If I were to do it again, I would most certainly go for a high quality clear plastic ball ornaments instead.
Stay tuned for more handmade ornaments!