It is not my first time playing with polymer clay. As a matter of fact I do it quite often, and love to share with others how to do it. Working with clay, just like many other mediums, involves a lot of fun problem solving. This tree certainly came with it's own issues.
In fact, here is the first tree that I have made. They were, hmm, a bit flat.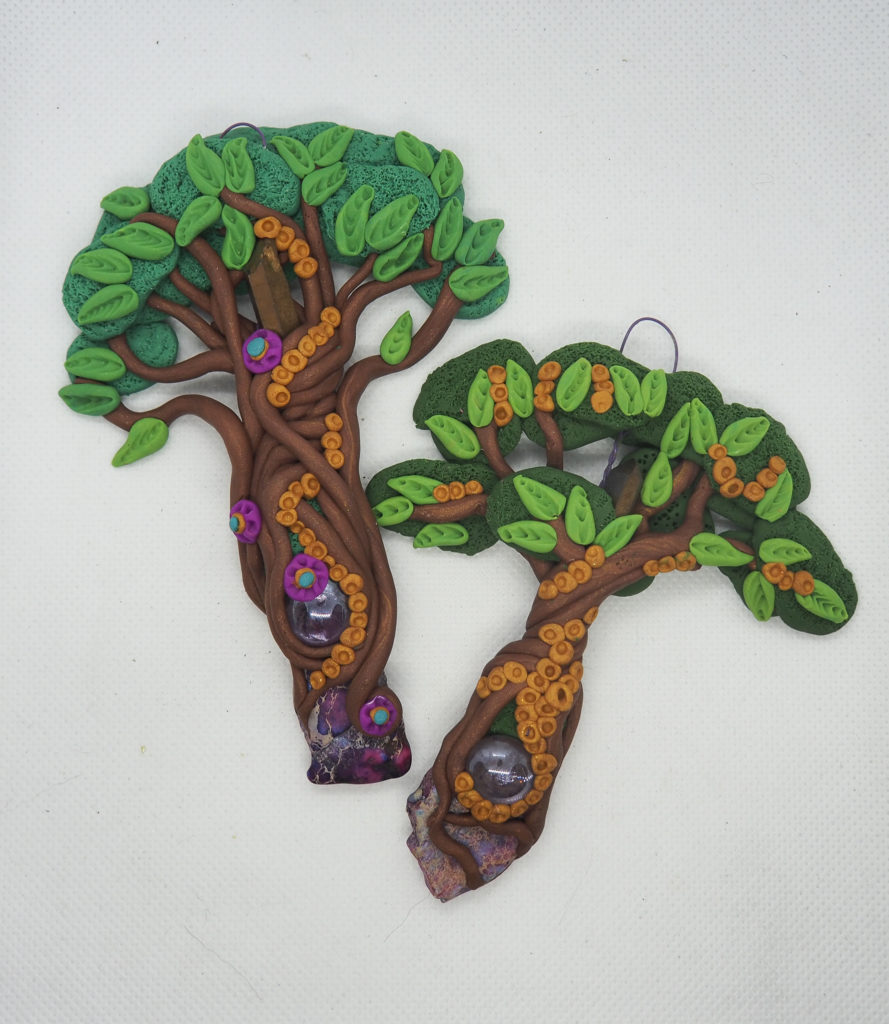 After a few trial and error moments, here are my trees: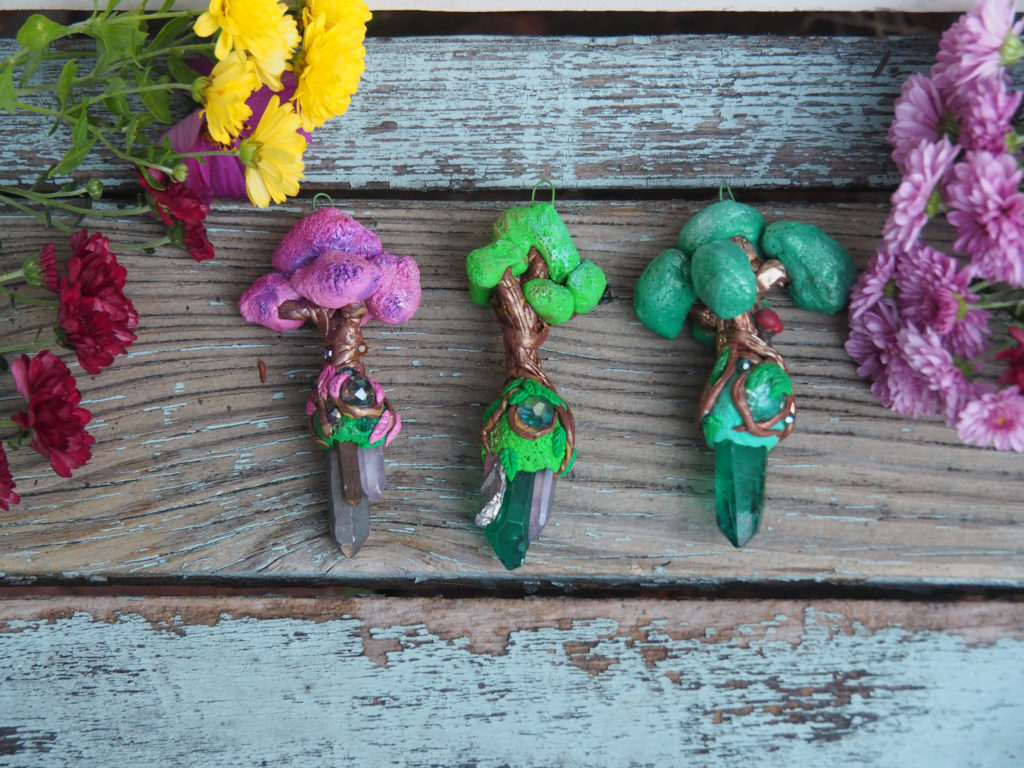 I am going to take it step by step, but first, here is a list of supplies:
***This post contains affiliate links.***
I found that the clay is cheapest on Blick Art supplies. You would also need thin wire, I used floral wire for that. You want something thin, 26-28 gauge. The most important thing is tower crystal beads. I have found some in Michaels before, though not lately, and will look for them in every craft store. It has to be beads, not just crystals! The drilled hole makes it so much easier. Other shiny little odds and ends are helpful. Also, mica powder is awesome finishing touch. Finally, a basic set of clay tools is also super helpful.
Here are the supplies in a photo: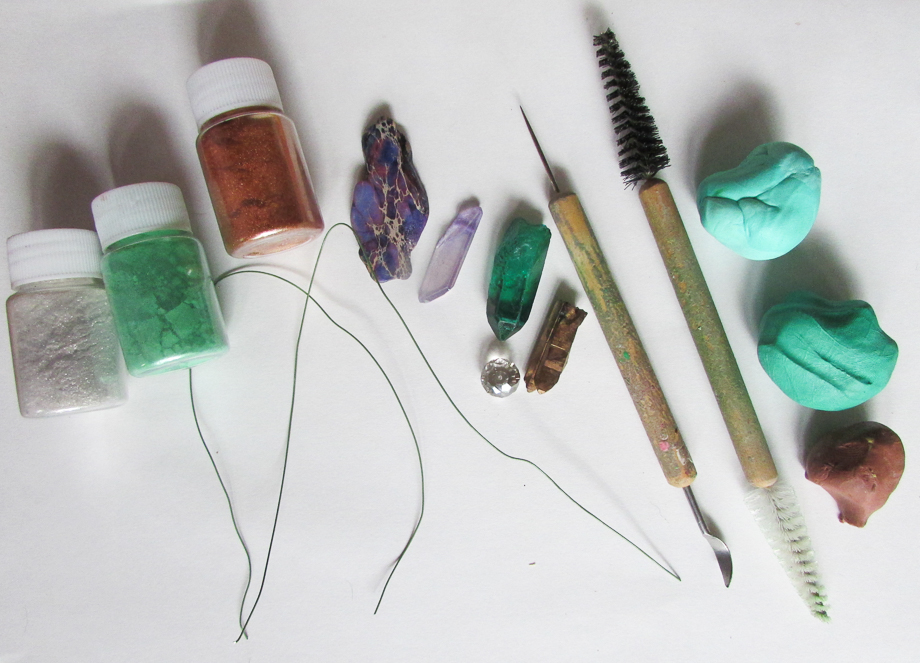 Making Magical Clay Tree
First, put two wires through the whole in the bead. If you are using several crystals, put them together through multiple crystals.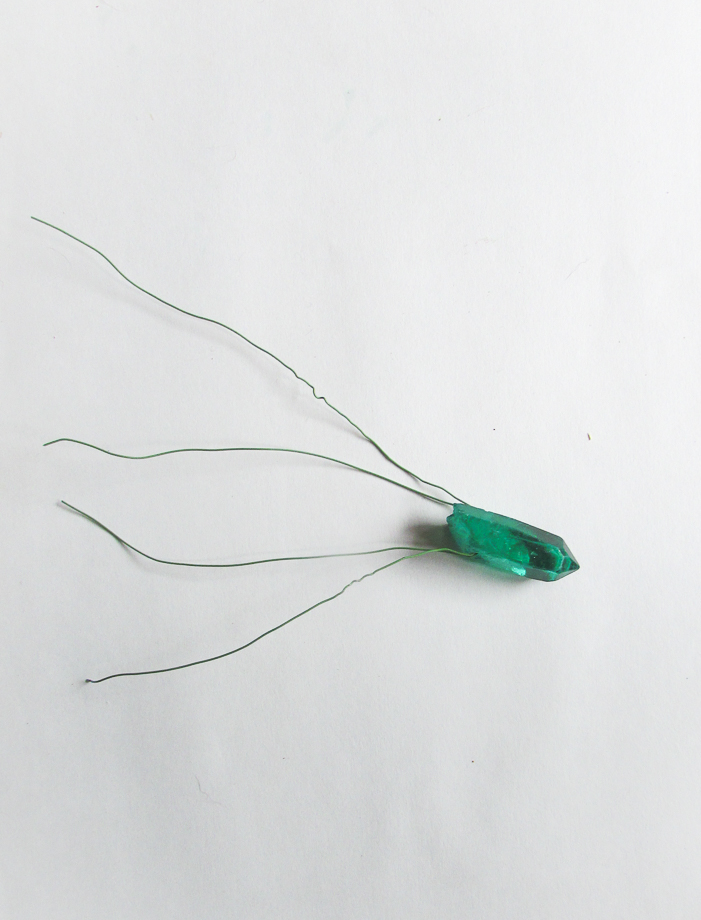 Then, twist them together.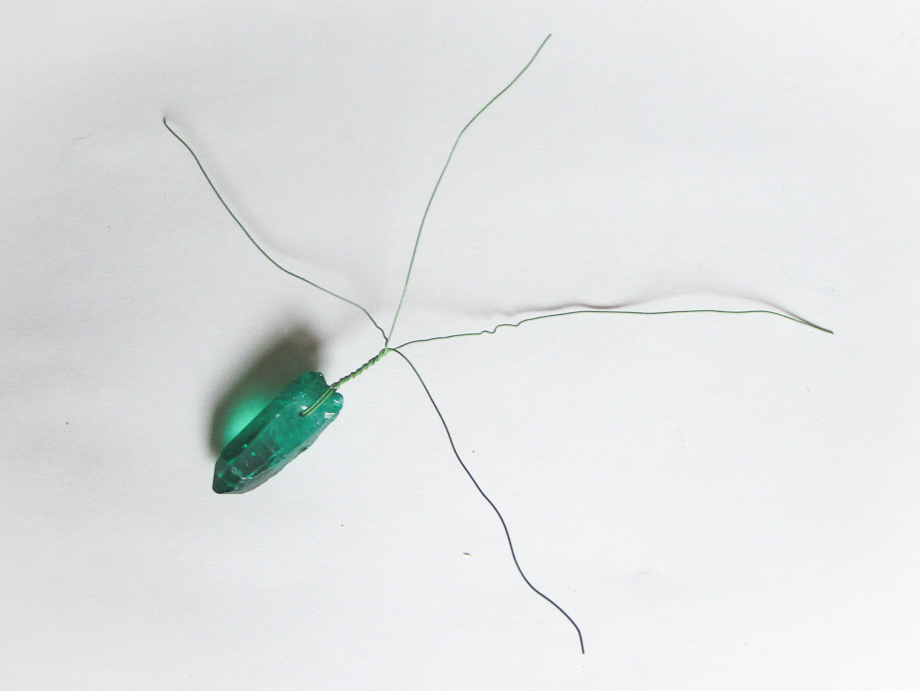 Fold each one and twist them again. The center piece will make the loop to hang up the tree. I twist the branches back around the tree.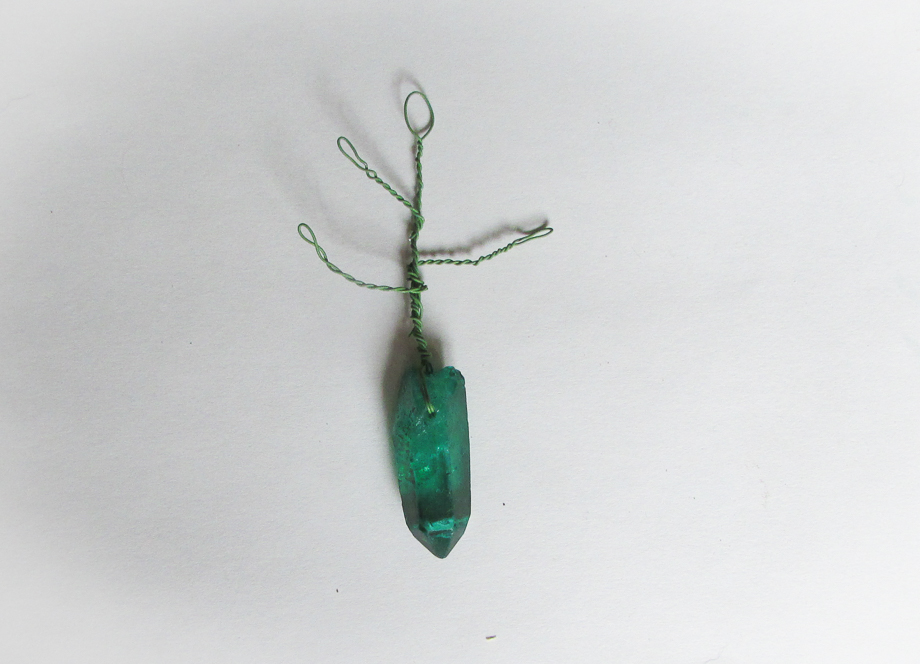 Next, I like to make a little stand out of clay for the tree. It helps a bit.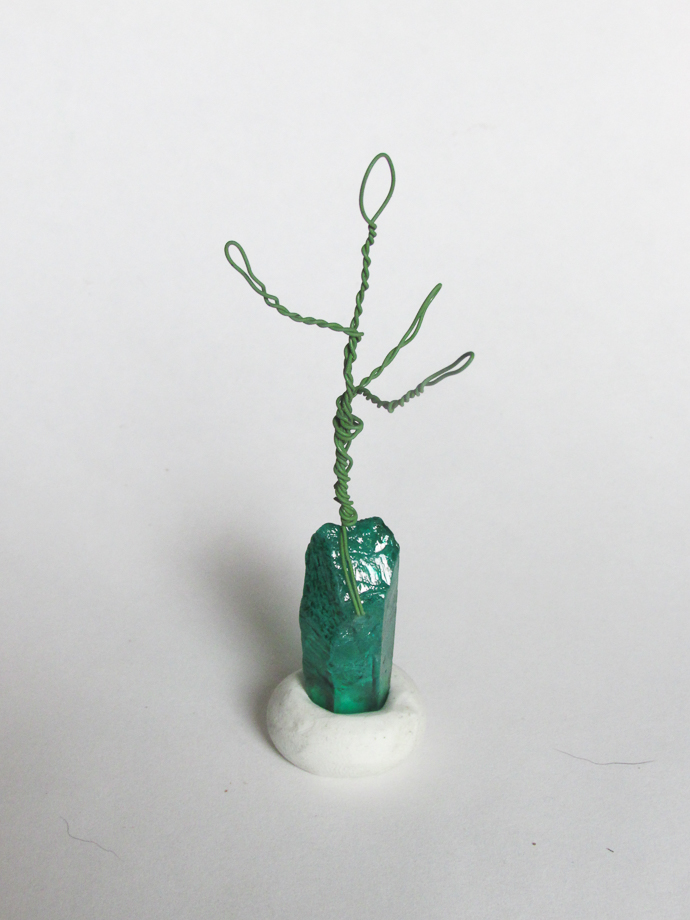 Next I put clay around the top of the crystal. That will be my 'grass'.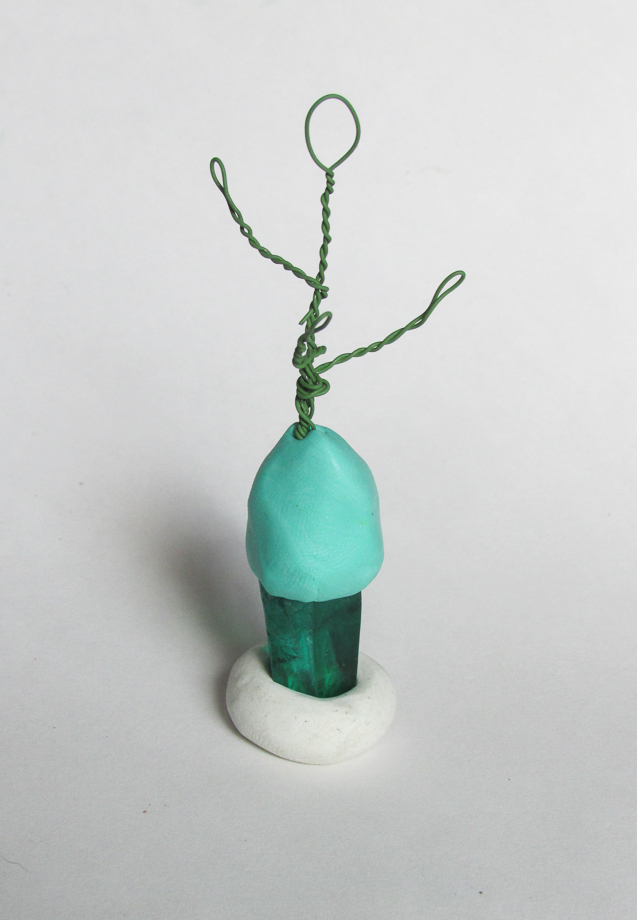 I like to texture the glass with a brush. The brush comes with a tool kit, but any brush with stiff bristles will do the job.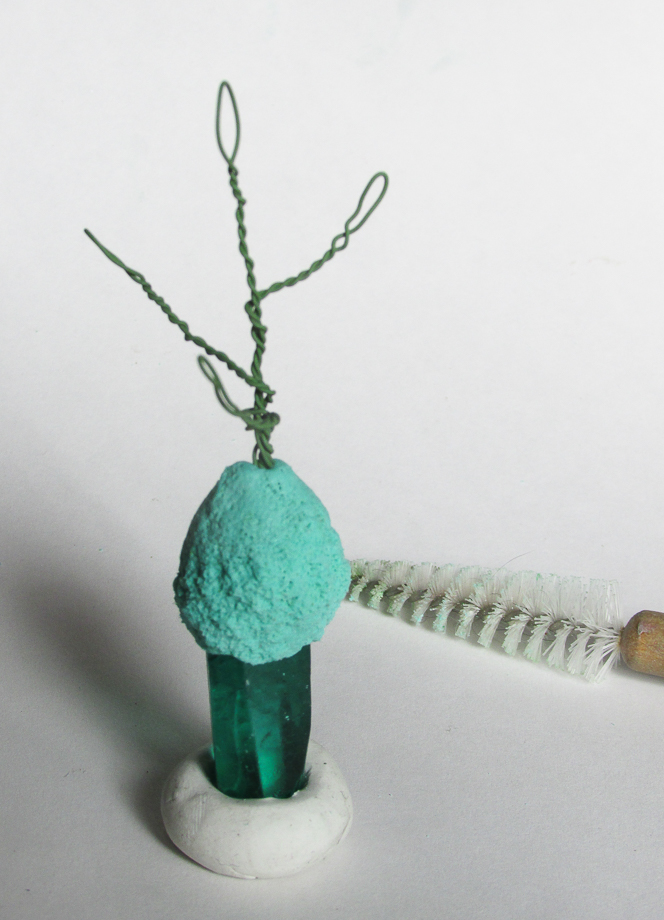 After, I like to put a large crystal bead in the center and roll a few long noodles to make into the tree bark.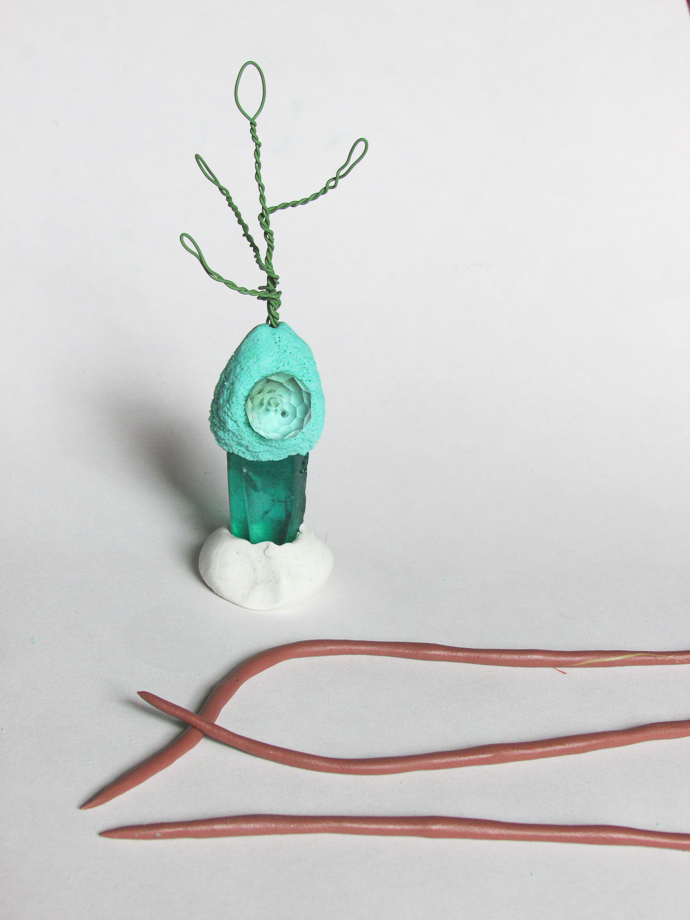 Begin wrapping the noodles around the wire, making roots with the other end.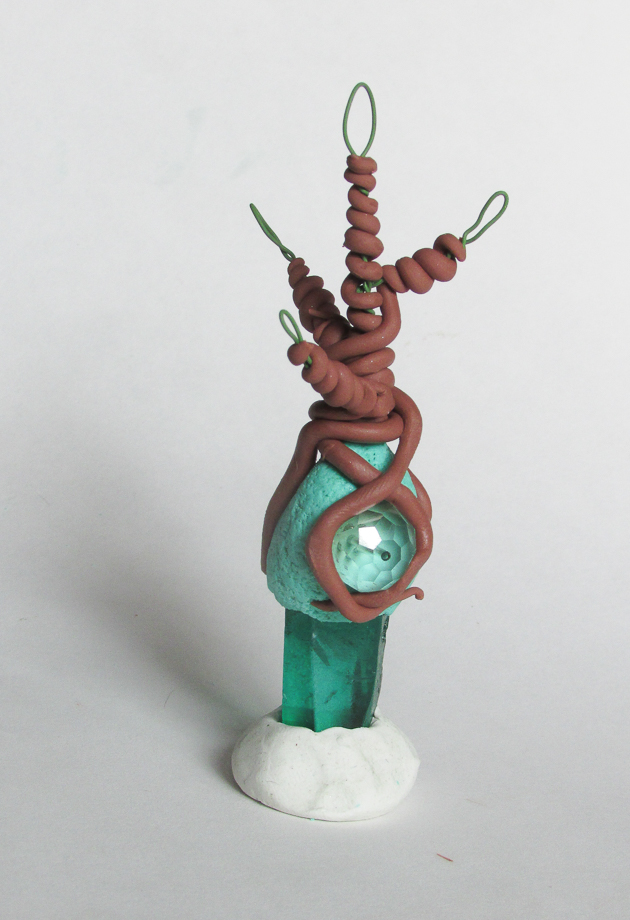 Cover the wire, and then flatten the clay a little bit.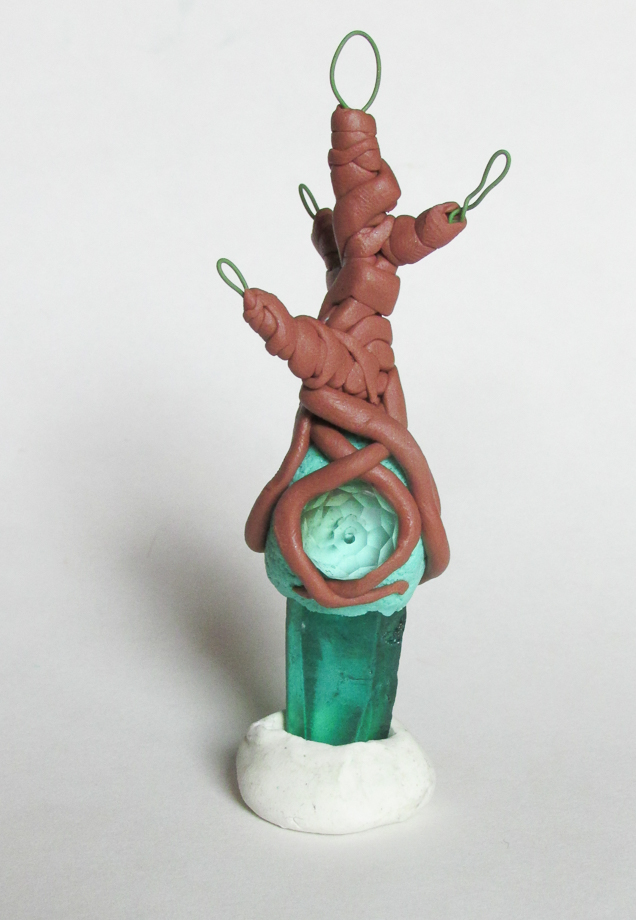 Add a bit of texture to the branches.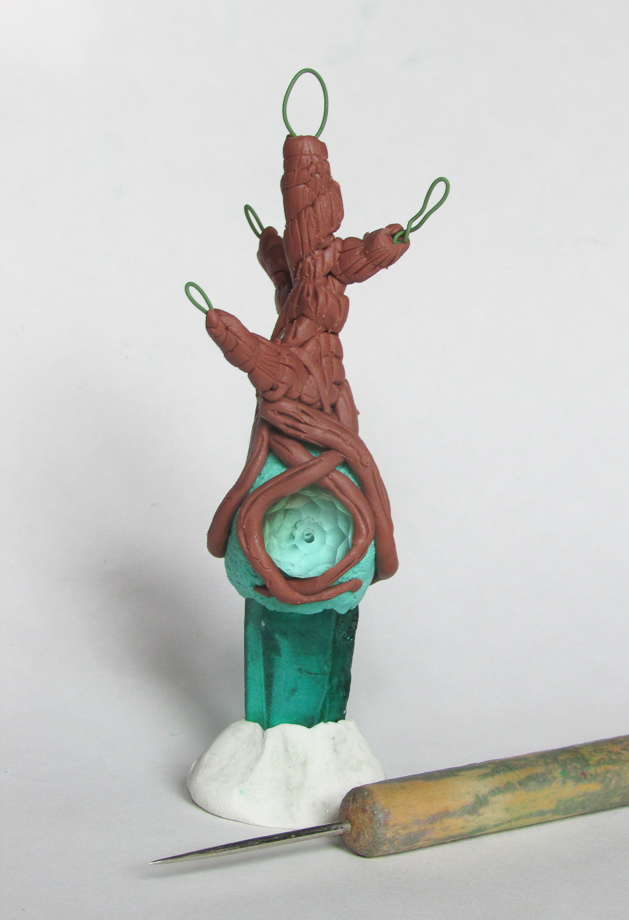 To make the tree greenery, I got 4 lumps of green clay, then textured it the same way I textured the grass.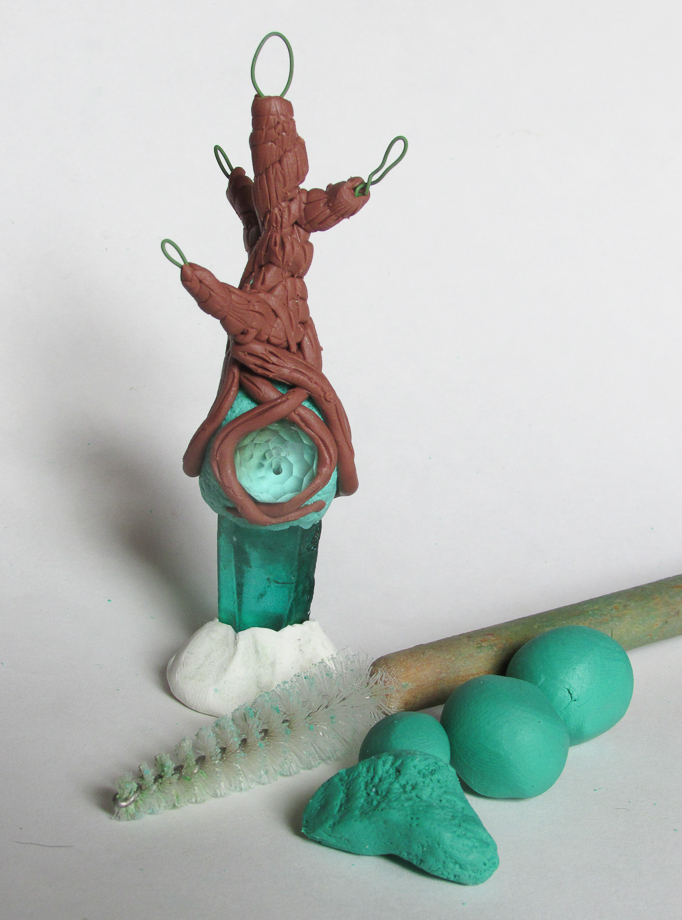 Attach them to the tip of each branch.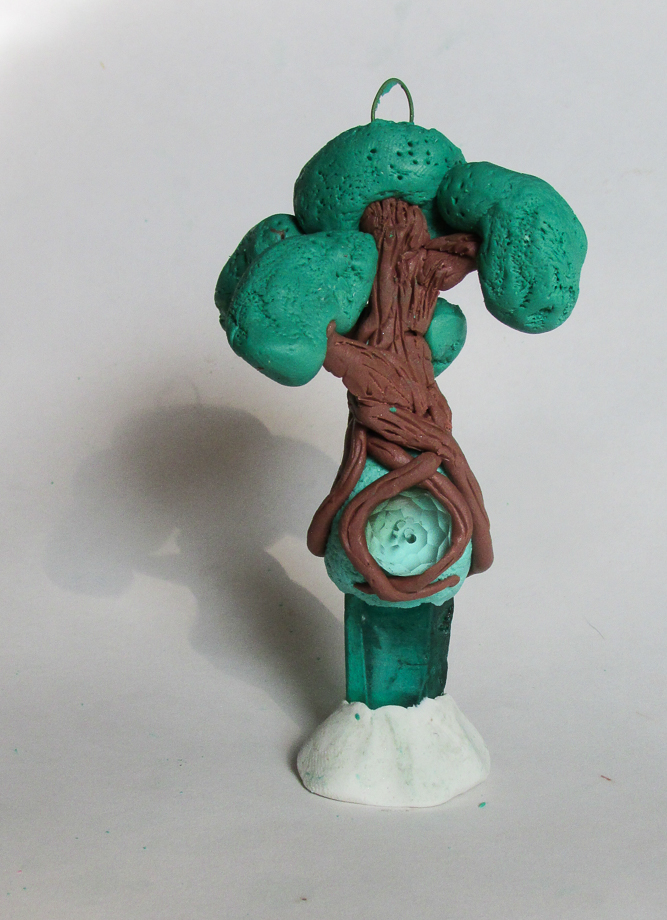 Up next are leaves, and small shiny beads.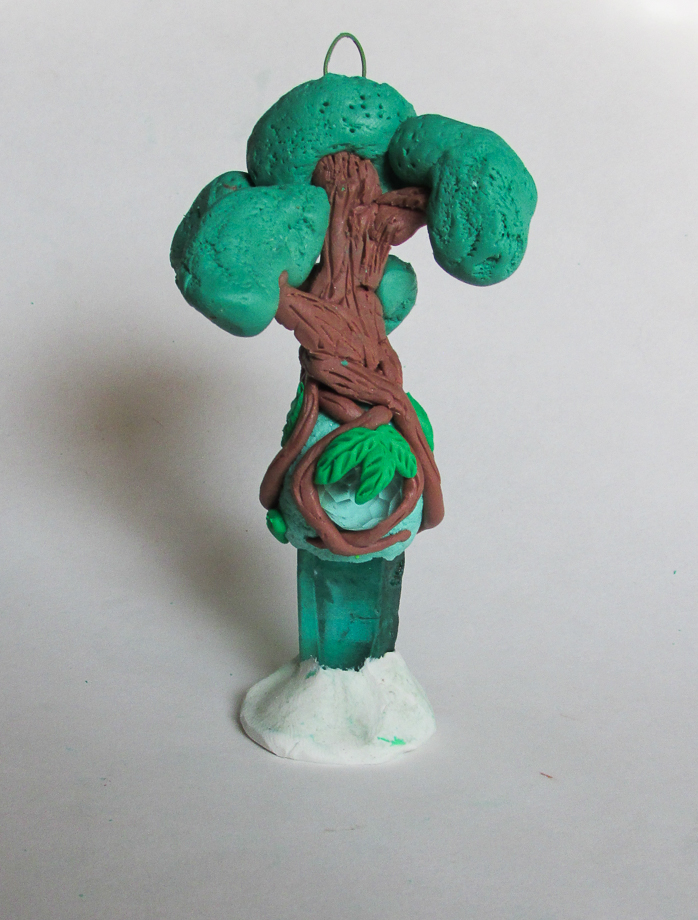 This is a good time to add some mica powder.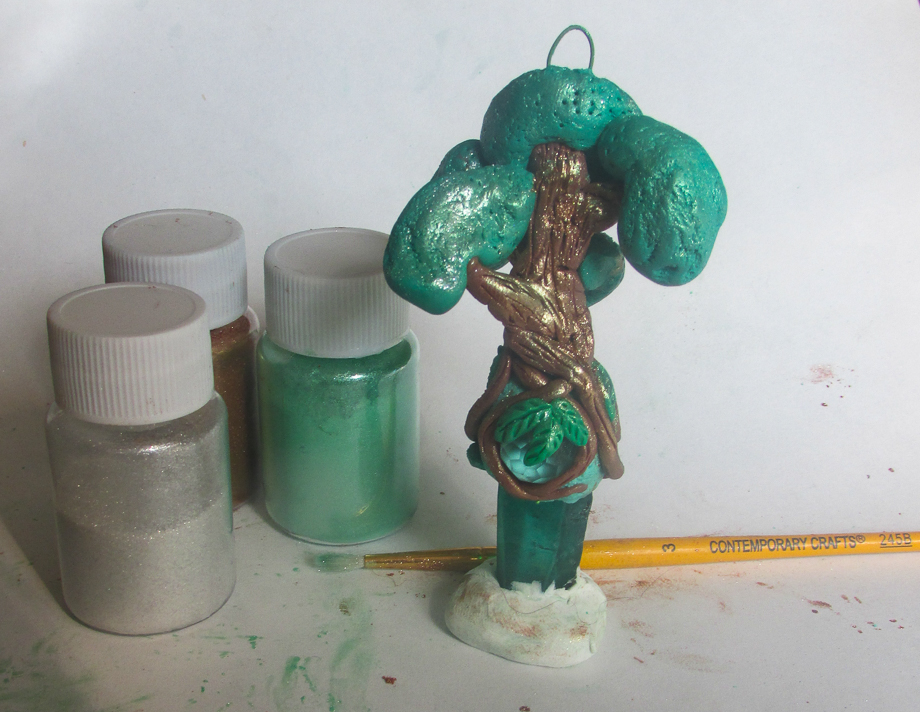 Finally, I added a few tiny mushrooms.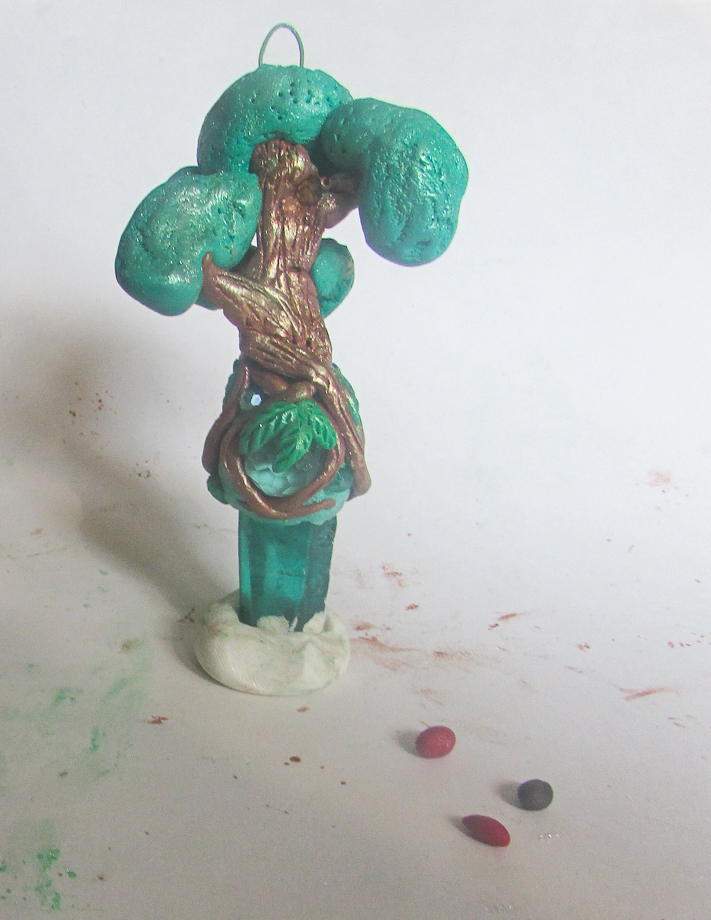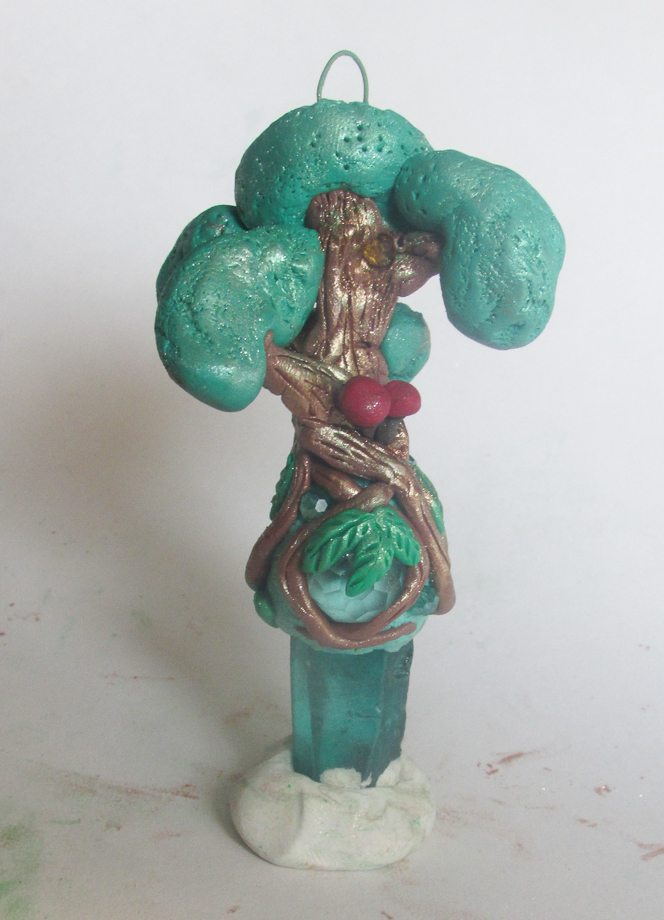 All done!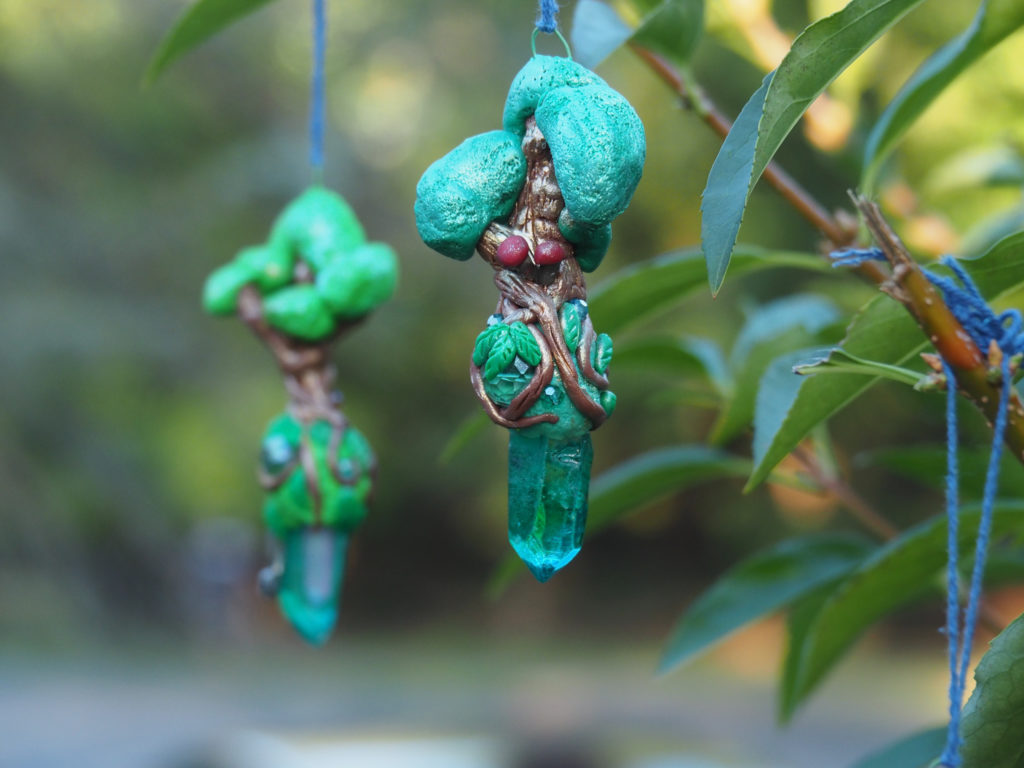 You might like to make a fairy garden next!