Here is a feather earrings tutorial for simple and yet awesome feather earrings.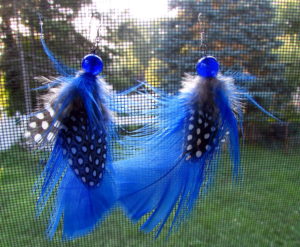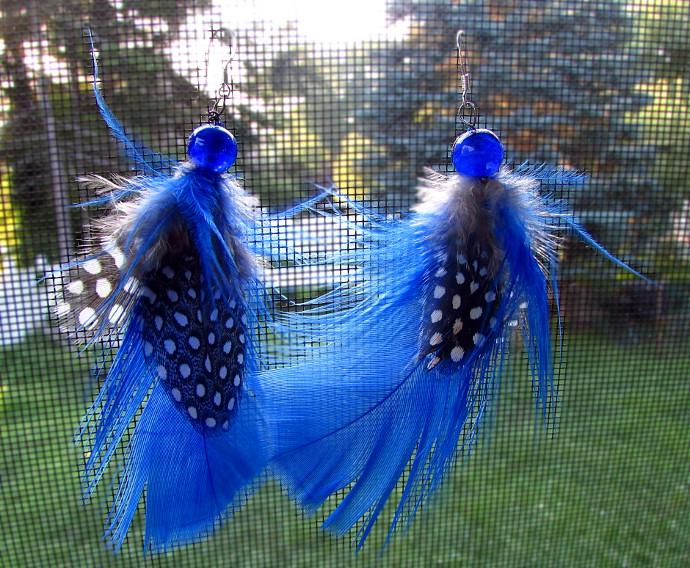 As I was making them I was wondering if feather earrings are a fashion do or don't. Then I thought 'Who Cares!', if you like something you should just wear it no matter whether it is fashionable or not.
What you will need are a few feathers. I like to combine a solid color and a spotted feather, a pair of silver earring hooks (I prefer silver because it doesn't hurt my ears), a pair of pliers, a good pair of scissors, two headpins, and a small bottle of super glue. You will also need two beads. The beads can be made out of any material you would like: wood, glass, polymer, resin; but it is very important that they have a large opening, large enough for all the feathers and the headpin to fit through.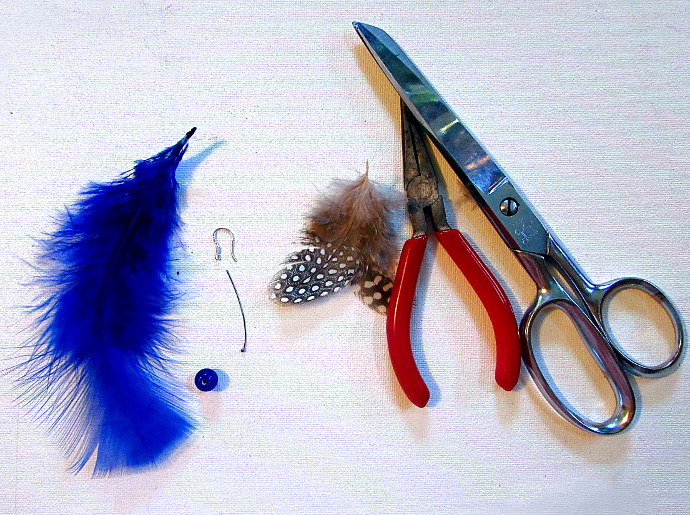 These are all my supplies for one earring. I used one solid color feather, and two small spotted ones.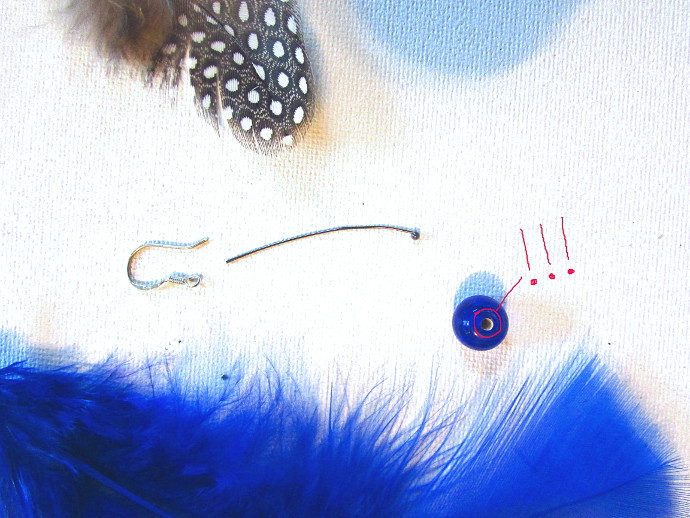 Here is my awesome big blue bead with a large opening, and my headpin, and the earring hoop.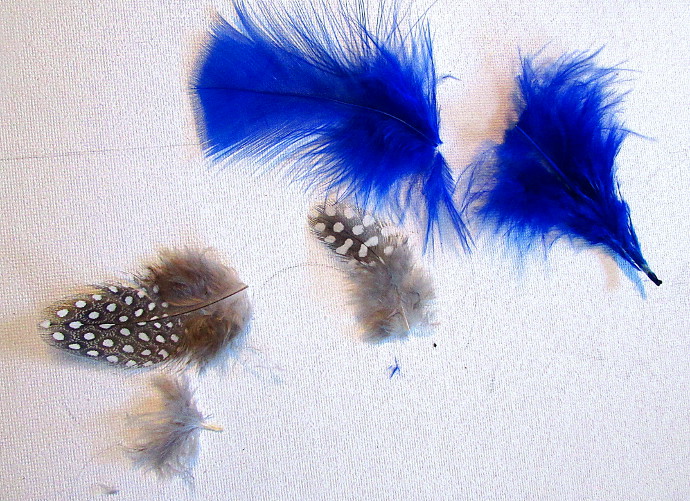 First get your feathers ready by trimming the top portion off. The idea is to cut off the thicker part of the stem, making the tip of the feather much thinner. This way all three of them will fit into the bead.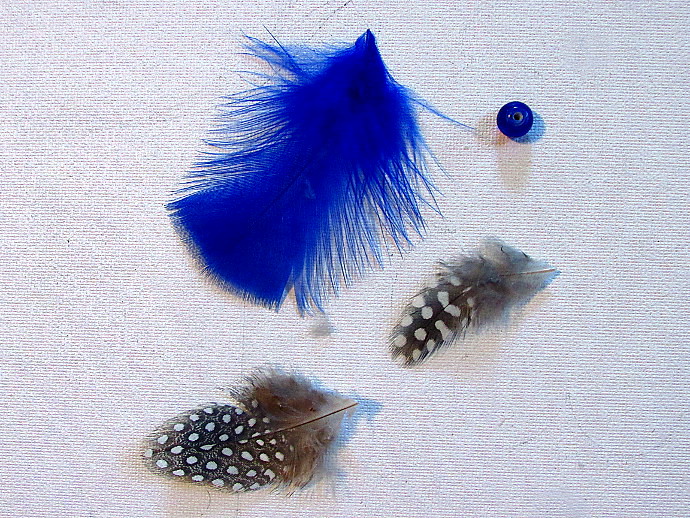 Here are all my trimmed feathers for one earring. Also, trim a bit of hairs off the tip.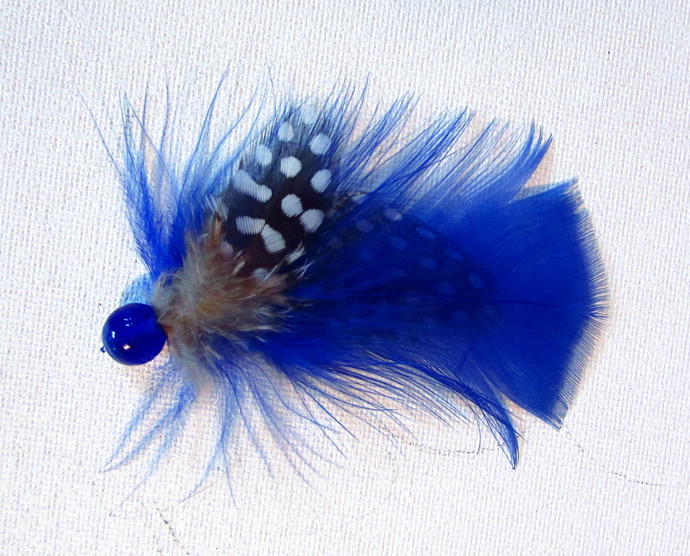 Put the feathers gently through the bead.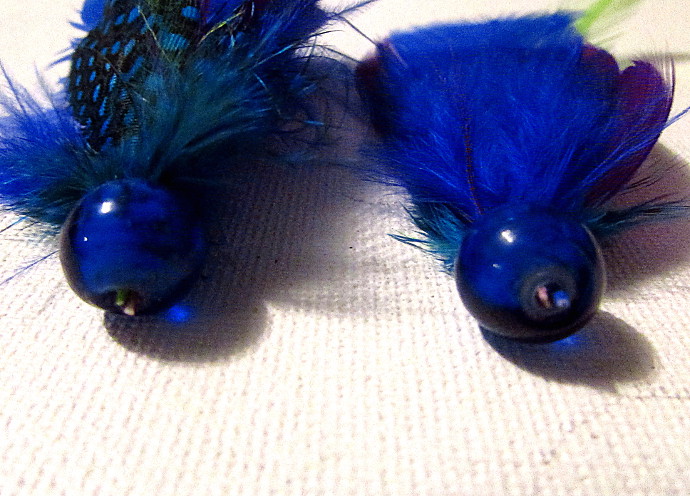 If you push them to far out, just trim the tips so they don't stick out of the top of the bead.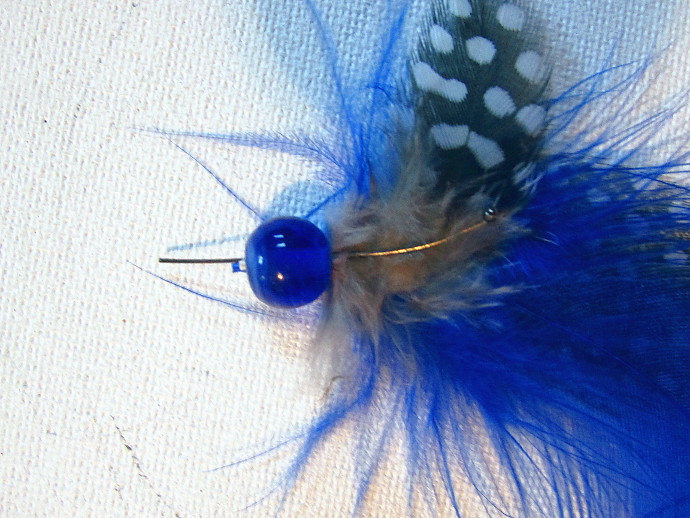 Now gently put the headpin through the bead from the bottom, pulling it out at the top. In the second pair of earrings that I made, I used four feathers, and getting the headpin through was difficult. I was able to do it by putting the headpin half way first, then adding the feathers, and gently pulling/pushing all of them through together. It worked well.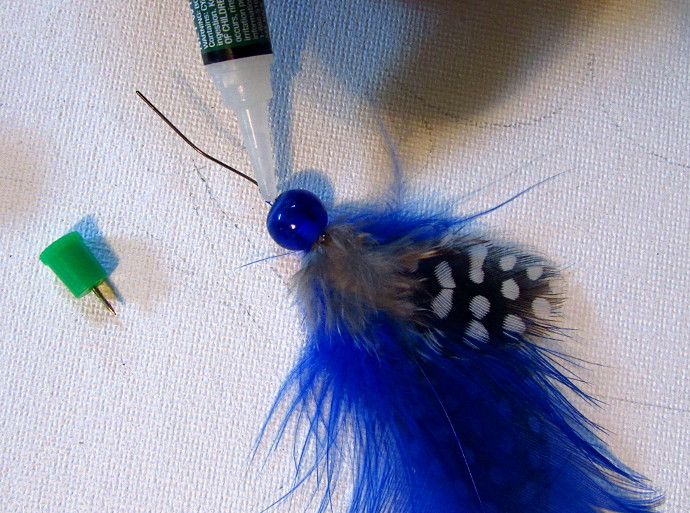 Once your headpin is through, add a drop of super glue at the top, right into the bead opening. It will prevent your feathers from falling out of the bead. Just watch your fingers, and don't add more than a drop.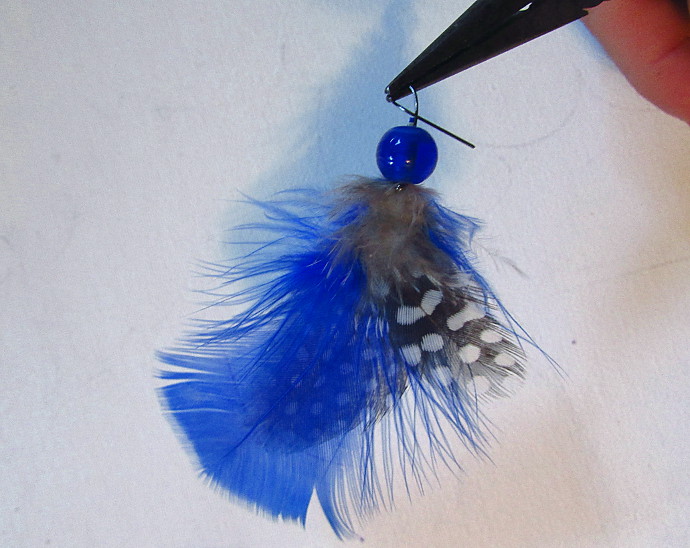 Hold the headpin with your pliers a little bit above the bead, and bring the other end around to the bottom, as in the picture above.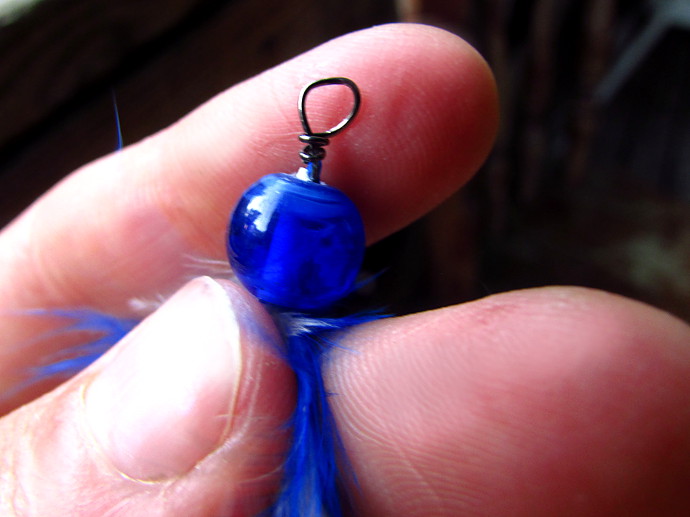 Wrap the end of the headpin around, creating a loop. Use the pliers to help you along.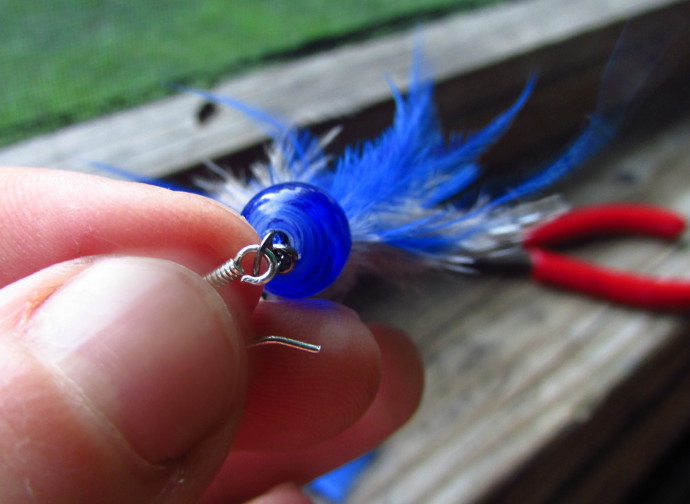 Open the little loop on the earring hoop just a bit using your pliers, put the headpin loop through it.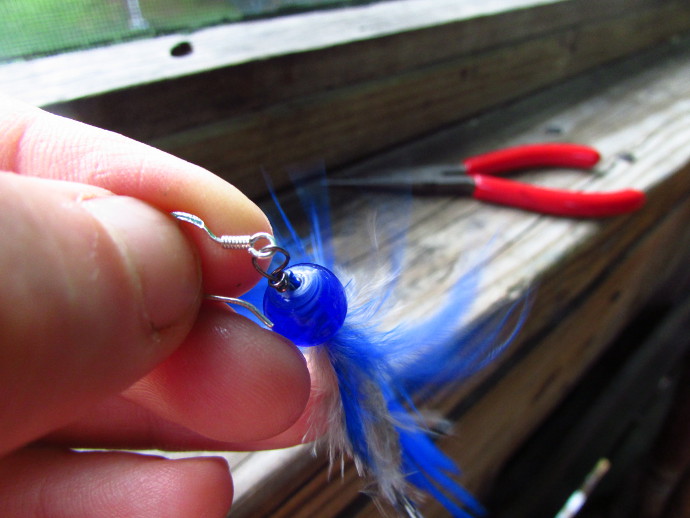 Using the pliers, close the loop back up. Now your earring is done. Do a second one just like that, and you have a pair of feather earrings. Look below to see how mine turned out.