I made a batch of these earrings for the kids' craft market day. They are fun, quick and easy to make.
You can make them as simple as you want, or get more creative and try different things with them.
Below you will find the instructions as well as several ideas on how to make them.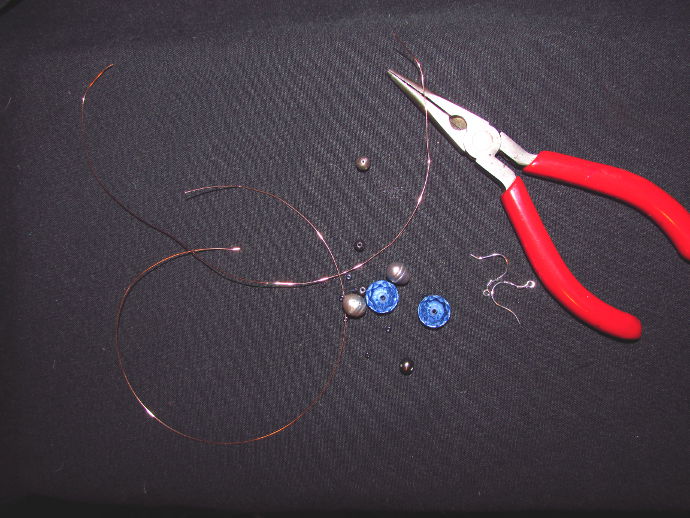 What you will need is two pieces of thin wire. I had copper, but any metal you like will be fine. The length depends on how long you want your earrings to be. My wire pieces were about 8 inches long (better to have extra than not enough).
You also need a good pair of pliers, two beads of each kind, one for each ear. I had 2 big blue, 2 grey pearls, 2 bigger glass ones, and 6 seed beads.
Also, you will need French earring hooks. I bought the sterling silver ones from Amazon in a pack of 25.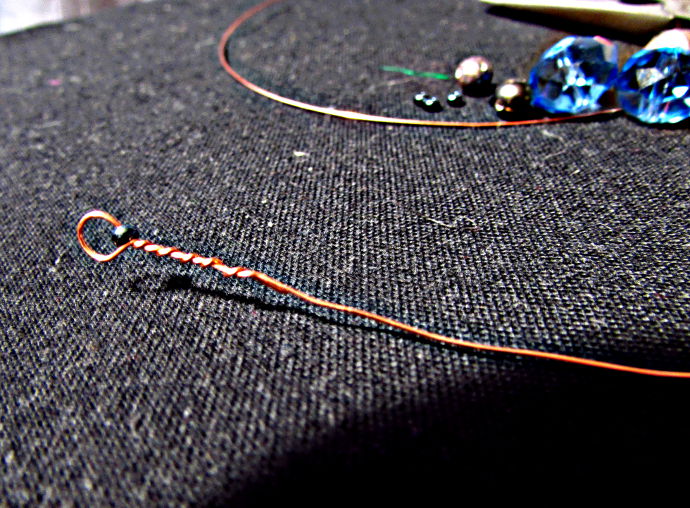 First, using pliers, make a loop at the end of the wire, and twist the tip with the length of the wire, like in the picture above. You could put a seed bead on the wire prior to making the loop.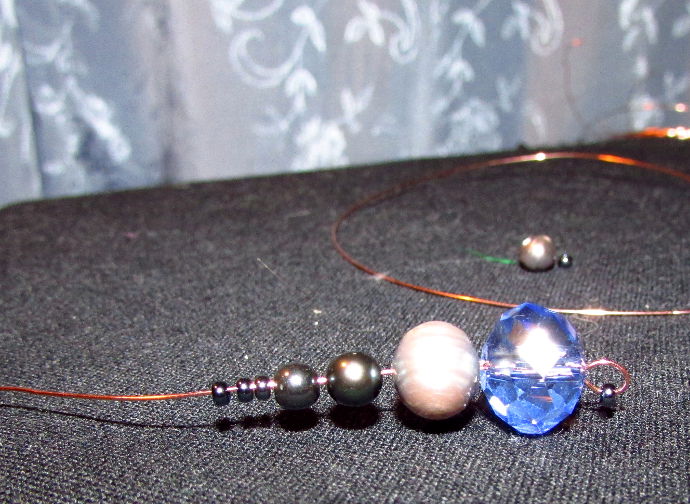 Put your beads on. Make sure the beads on the bottom have a hole large enough to fit over the twisted wire. Play with the pattern of the beads until you're happy with it.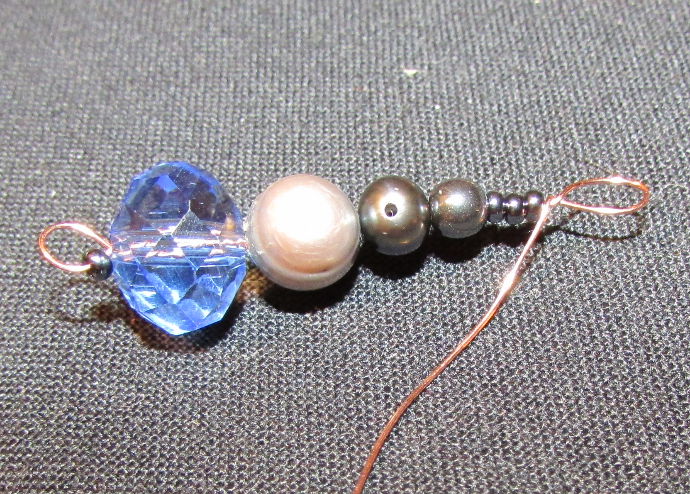 Now, using pliers make another loop and twist the wire around it. The easiest way to do it is to hold the loop with the pliers and twist the wire with your other hand.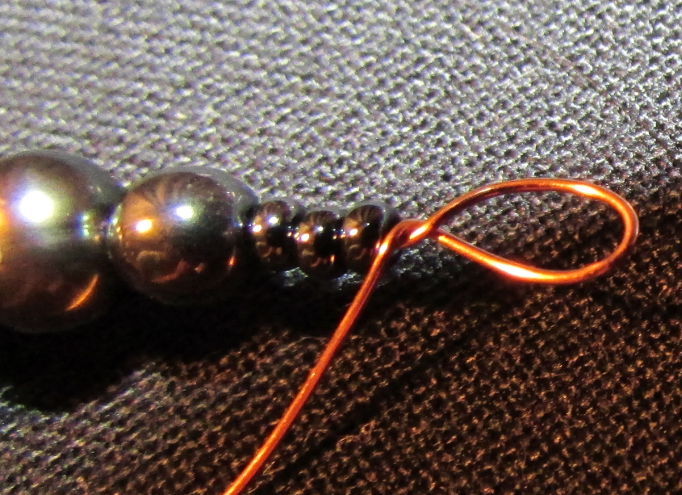 Above is a close up of the wire on top of the earring.
Make a second earring the same way.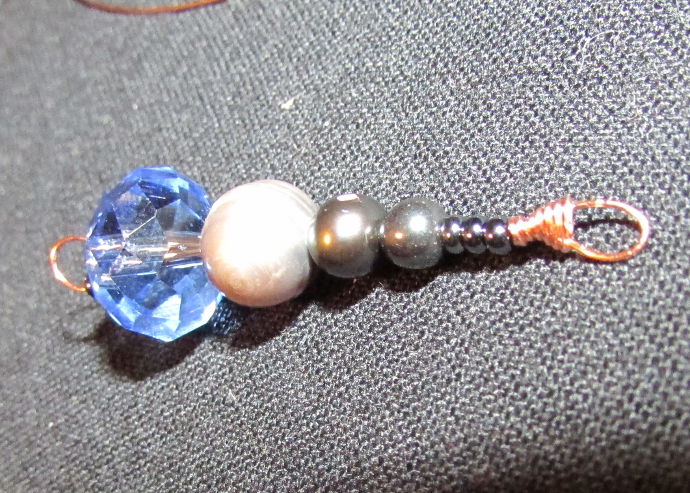 Here is how I wrapped the wire around the loop. Clip the wire off neatly with your pliers, push the bit that's sticking out in, to make sure you don't get scratched by it when wearing the earring.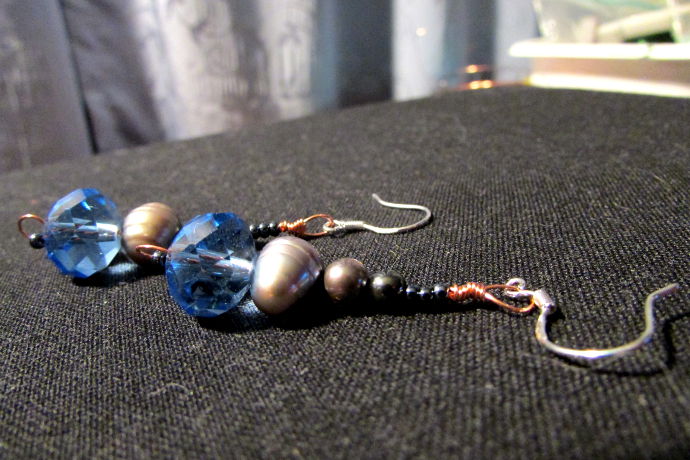 Now, with pliers, gently open a small opening in the hook bit, put the earring on, and gently close the opening. Do the same thing on the second earring.
Now your earrings are all done and ready to wear. Below are just a few ideas of different kinds you can make! Have fun!