Necklaces is probably a craft I make most often. I think it's how much room you have to play with. They can be long, short, shiny, colorful, you get the idea. You can make them in every shape and size you can imagine!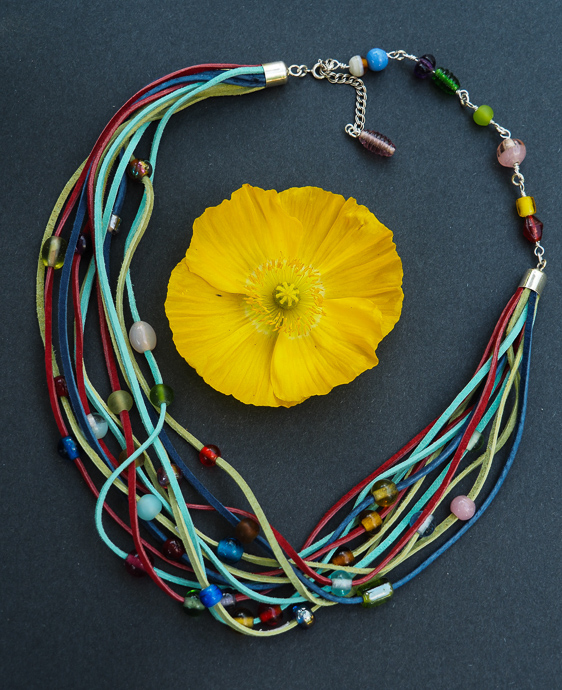 ***This page contains affiliate links.***
There are two things that I find extremely helpful: good beading thread, like this Wildfire one, and collapsible eye needles. Outside of that, I have used anything and everything to make them: sheet metal, leather, beads, plastic bottles, recycled t-shirts and so much more. The possibilities are truly endless. Good luck to you!
You might also like to check out our Bracelets tutorials.