… At Your Local Stores.
Recently I went to a music store, where the person helping me told me about their classes for kids that are free.  I have not even suspected that this store might offer something so great for kids, and it got me thinking: what other places would do that as well.  This is a list of a few of the wonderful activities that you could take advantage of with your kids at your local chain stores.
It is always a good idea to prepare before heading out.  If the classes have registration available, then pre-register.  Most importantly call ahead and ask questions!
Also, before I go on, I would like to encourage everyone to visit your local family owned shops: book stores, comic book stores, craft stores, toy stores, plant nurseries and more.  They often offer wonderful and great programs for kids at no or low cost.  All it takes is a phone call to find out!!!  For example, around Christmas we went to a LOCAL NURSERY that gave children an opportunity to decorate their own Christmas Tree, as long as they promised to plant it come spring.  It was a lovely activity, and the trees and decorations were free.  Of course we bought a tree for grandma, and some toy turtles to hang on our tree, and some local chocolate.  We also have gone to our LOCAL AMUSEMENT PARK, which do an egg hunt every Easter.  It is free, and the kids get prizes (mostly tickets for rides) in their eggs.  Local bookstores, just like THIS ONE, always have something fun going on.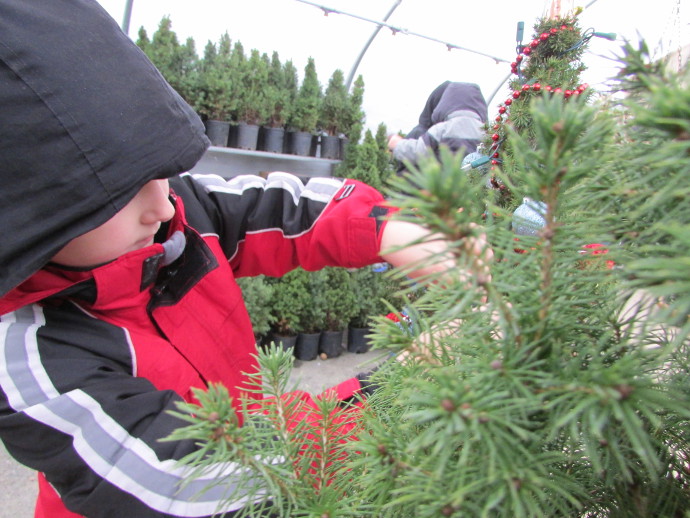 Also, before going anywhere else, check out your local library.  Libraries have so much more to offer then books!  Our libraries are amazing, full of resources and people willing to help.  There are classes and workshops, some free and some not, but remember, by paying for the classes there you are supporting your town library!!!
Also, please know that I am in no way affiliated with any of these locations, all opinions expressed here are my own.  I am simply doing the research on places to take my own family, and choose to share what I find with the world. ***This page does contain an affiliate link for Groupon that you will see on the bottom.  It helps pay for this site. 🙂 ***
Alright, here we go, the list of free activities for kids at your local stores:
1. Home Depot.  This one is probably one of my favorite workshops that I found.  It offers kids workshops for both young and old.  You can pre-register online.  It is free, and there is a weekly workshop making a different craft every time.   There are also some awesome looking workshops for adults, which I would love to do together with my teen.  He should know how to install a toilet and sink!  You can see the workshop list HERE.
2.  Sam Ash Music Store.  Sam Ash Music Stores hold an Open Mic on Wednesday nights.  Anyone can come and play.  Their website says Wednesday nights, plus if you check in your local store they might have other days available.  If you perform during the open mic night in the store (which, by the way has an awesome stage with lighting), you get a $10.00 gift card for performing on stage.  According to their website, the open mic night is from 7:00 to 8:30 pm. More info can be found right HERE.
3.  Lego Store.  Lego stores hold a monthly mini model build.  The kids get to make and take a mini model and it is free.  HERE is where you can find more info. Just scroll over the calendar and see when the next mini build is on.  You can also find a store near you by typing up your zip code in the field on the upper right corner .  HERE is more information on the mini build.  From their website for the April 2015 Mini Model Build:  "Upcoming Mini Model Build:
LEGO® UFO: Tuesday, April 7 beginning at 5:00 pm until supplies last.  Visit your local LEGO Store on the first Tuesday of every month and you can learn how to build a cool mini model, and take it home – for free! Quantities are limited and offer is good while supplies last only. Models are not for sale and cannot be purchased. One free per child. Event is open to children ages 6 to 14 only. Ask a Brick Specialist for details."
4. Michaels Kids Club.   Bring your kids in, on Saturdays from 10 am to noon.  While it's not free, it's $2.00 for 30 minutes, which is close enough.  There are different craft activities every time.  More info HERE.  AcMoore also has kid events throughout the summer.  While I don't see anything listed at the moment, check out their WEBSITE closer to summer (look for the local store, and then click on events).  There are many classes listed there that are not free, so you have to look carefully for the free kid event.
5.  Guitar Center.  Guitar Center offers many free music classes and workshops in their stores.  There is ukulele, drums, voice, and of course, guitar, recording workshops, and more.  You can find a store near you and see the calendar and more info HERE.
6.  Apple Store. Apple Store offers some amazing programs for young people, their summer camp is second to none, and their field trips is something I am definitely going to check out with my kids.  They also hold a variety of free workshops. For a full list of workshops and their summer camp registration look HERE.
7.  JoAnn's Craft Stores.  JoAnn's offer free demos.  You can check out their schedule HERE.  They also have many classes that have a price.
8.  Barnes and Noble Book Store.  B&N stores across the country have many lovely story time events.  They also have a great summer reading program for kids.  The kids get a summer reading kit and a free book.  Find out more about summer reading programs HERE.
9.  Free Bowling In The Summer.  Go bowling  for free in the summer.  You do need to register, and once you do, your child can play 2 free games every day in the summer.  Go HERE to register your kids.
Other places to check out:
Regal Movie Theaters.  Regal Movie Theaters have $1.00 Movie Summer Express.  $1.00 is not free, but again, very close to it.  The Summer Express is going to start again in the summer of 2015.  Take a look HERE for more info.
Ikea has many activities for kids throughout the year.  You would need to visit their website to locate your local store, right HERE. Once you locate your store, click on 'Go To Store Page'.  Once there, click on 'Events'  and you will be able to see what they are offering.
Whole Foods offers classes and store tours for kids. Check them out HERE. The tours are free, call your local store to find out more.
I hope you enjoyed this list.  I will leave the comment section temporarily open.  Please remember that I am not affiliated with any of these stores, and if you have any questions, please contact your local store for more information!!