Hamilton, NJ
April 2017
Every year I would tell myself that this is the year I would make it to Grounds For Sculpture with the kids.  Every year I would get derailed, busy and distracted, and not make it there.  Many of our friends have gone there over the years.  Every one of them spoke highly of the place, telling me wonderful things, and what a great day it was there.  Finally, we made it!  My husband had two days off around a weekend and we put the kids in the car and drove to Trenton.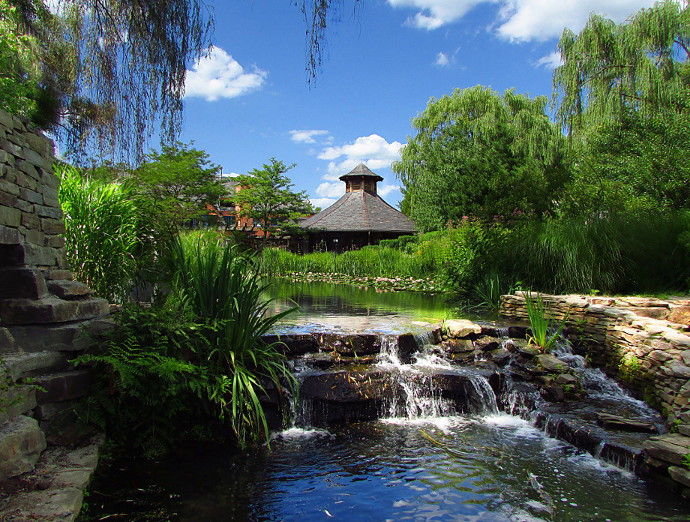 Here is our visit to Grounds For Sculpture:
Lucky for us our town library has a museum passes program, and you can check out the passes for Grounds For Sculpture for a few days.  I love our library, and before going anywhere around here, I always check the library for tickets or coupons.  That, or check the town hall, as they often also have tickets at discounted prices.  However, even if we didn't have library passes, this place is worth every penny of the admission price.
We packed a cooler full of sandwiches, fruits and water to take with us.  It really helps when you're on a very limited budget!  Once we got there we left the cooler in the car.  In the middle of our adventure we came back to the Welcoming Center, sat down on one of their outside tables by the parking lot and enjoyed our lunch.
Once we got to the place we found it absolutely amazing and magical.  I find it difficult to find the words to describe it.  This place is absolutely magnificent!  The exhibits there change frequently, and every time there is something new to see.
We were greeted by a larger then life statue of Manet's Olympia.  We didn't follow a map, but instead just followed the path to where ever it might lead.  We passed by many beautiful works of art.  We also passed by Rats Restaurant, which I would like to try next time we go there.  Perhaps next summer.  Rats was really a pretty place.  It looks like Monet's Garden in the area surrounding Rats, and I absolutely loved it!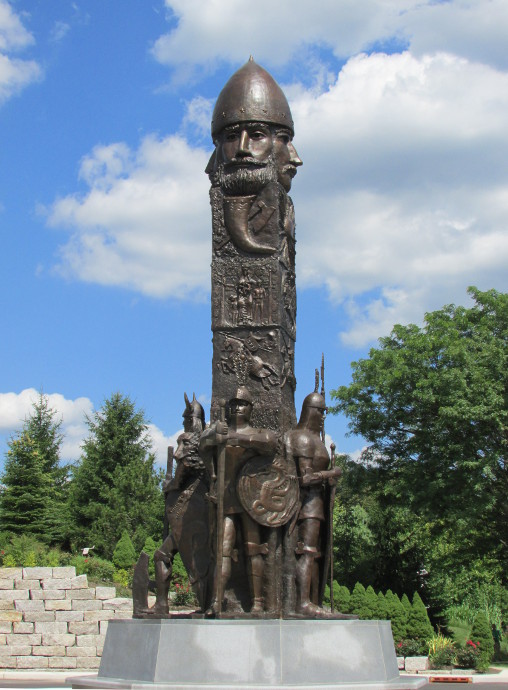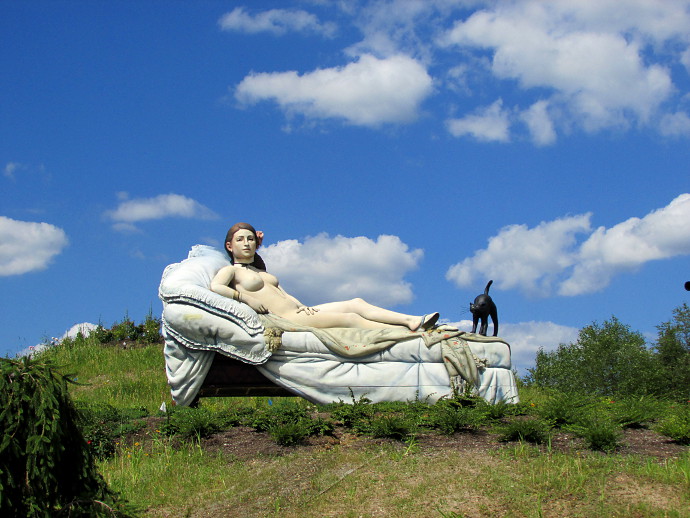 Aside from the beautiful setting we were lucky because the Steward Johnson exhibit is there this summer, and my kids, my husband and I all loved his work. It was absolutely fascinating. My boys loved every minute of it. I feel like there is a kindness in his work, it has a heart, and that's why I think the kids responded to it so well. Here are a few photos of his work: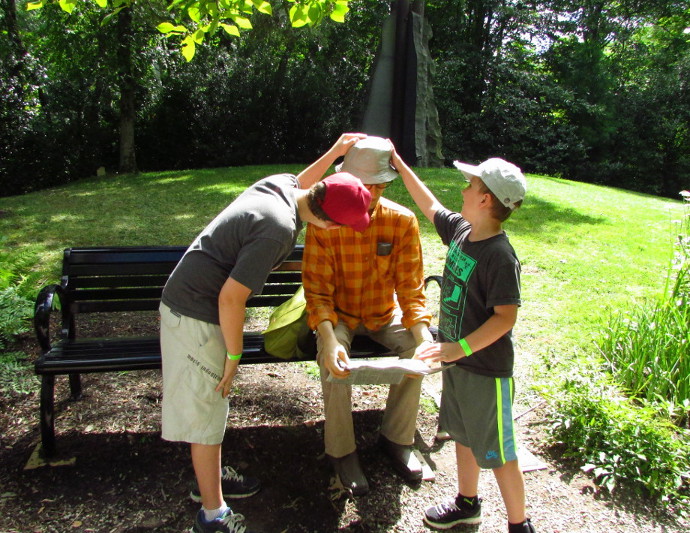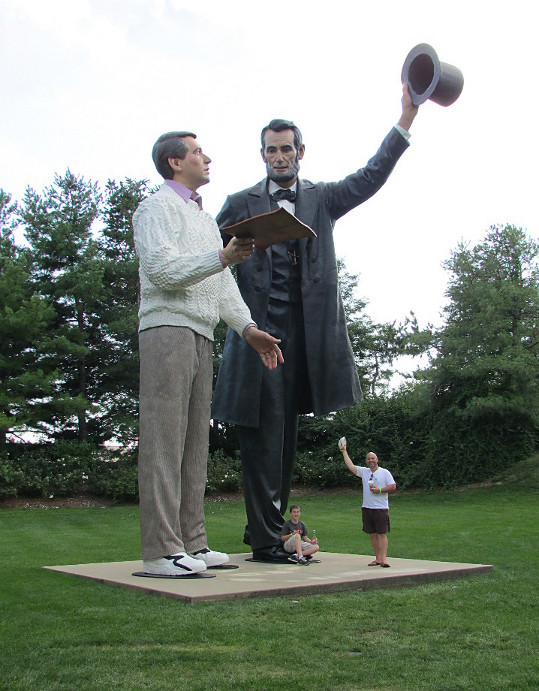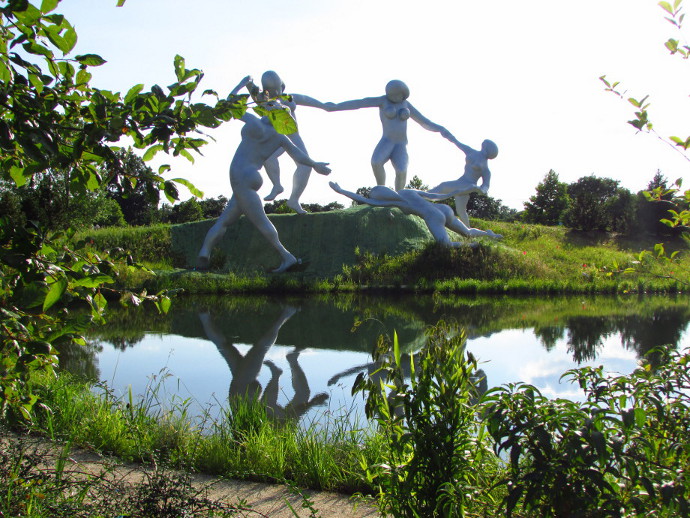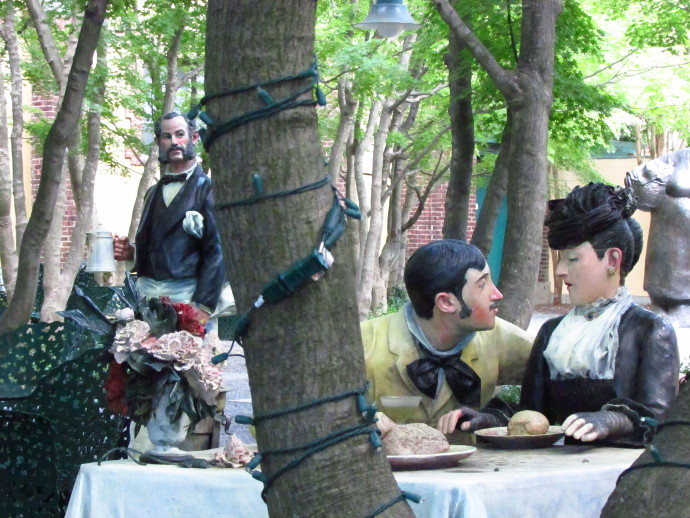 The one below was my favorite!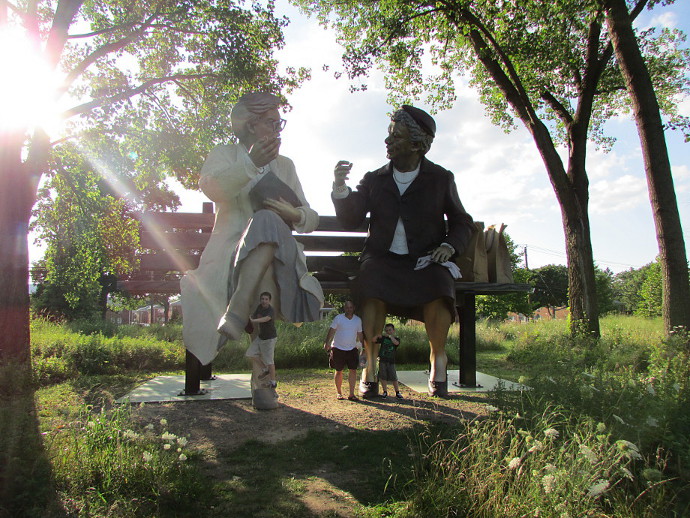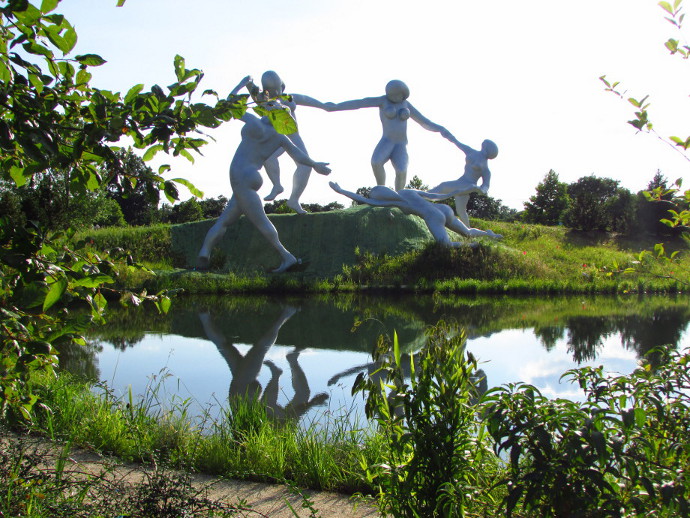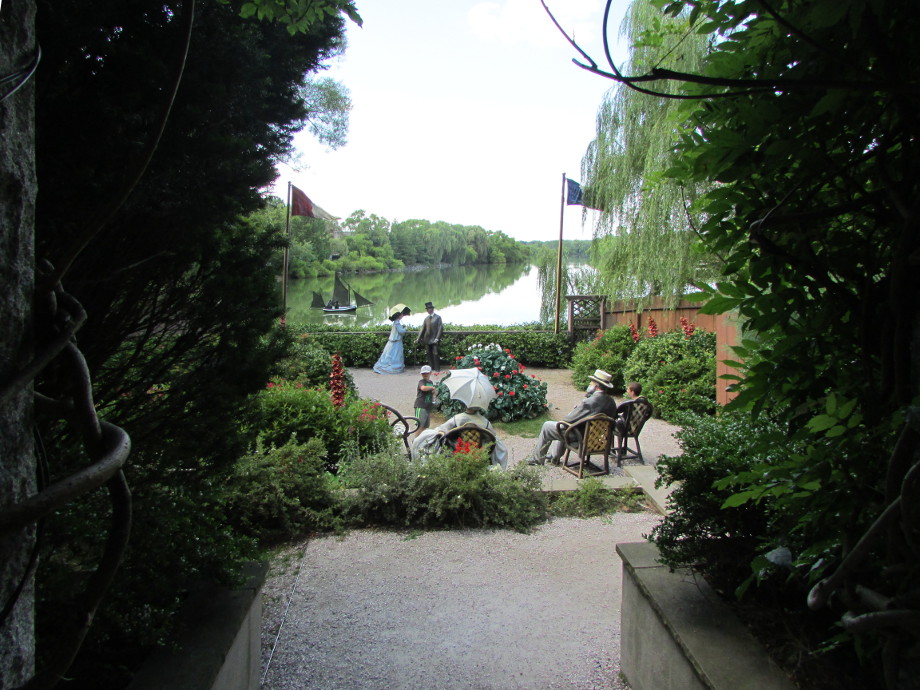 At some point during our visit we stopped by the Peacock Café to get some coffee and mineral water for the kids. I really liked that spot. It reminded me of the town I grew up in. Plus we got to hang out with some of the very pretty peacocks that run around there.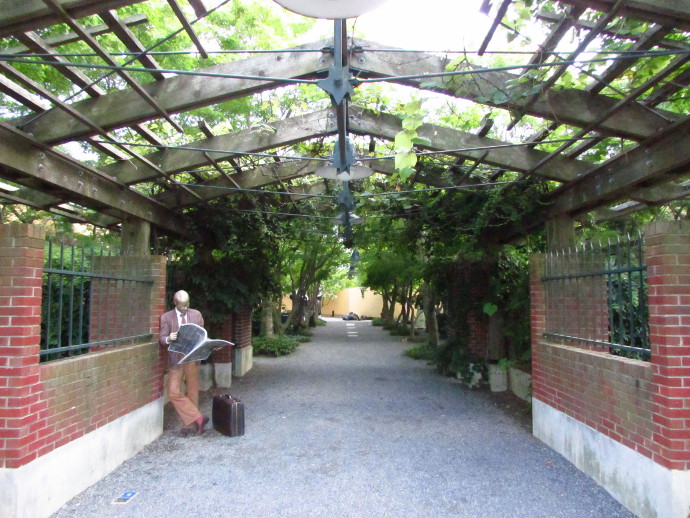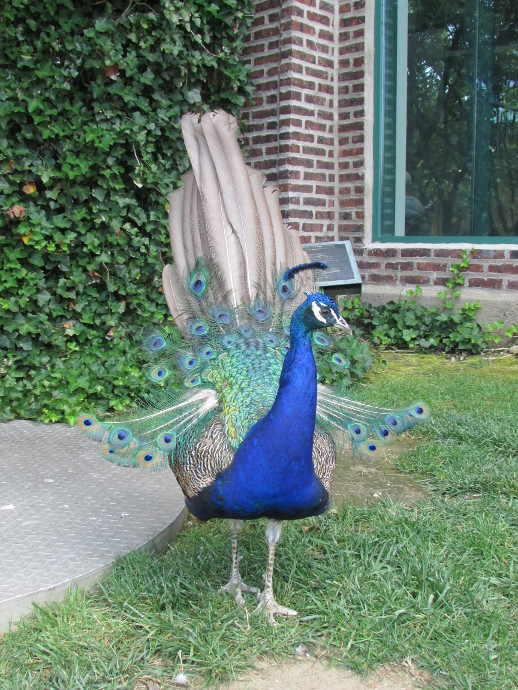 Of course the Van Gogh Café looked very inviting as well: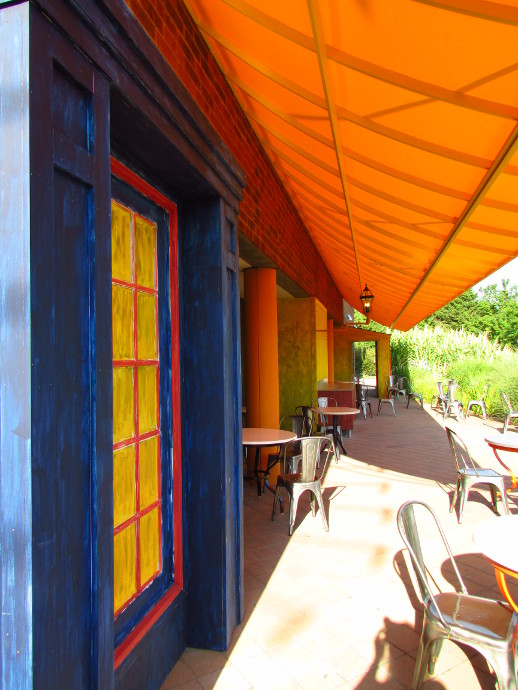 Here are a few more photos of that day. I must have taken hundreds of pictures, and these are just a few: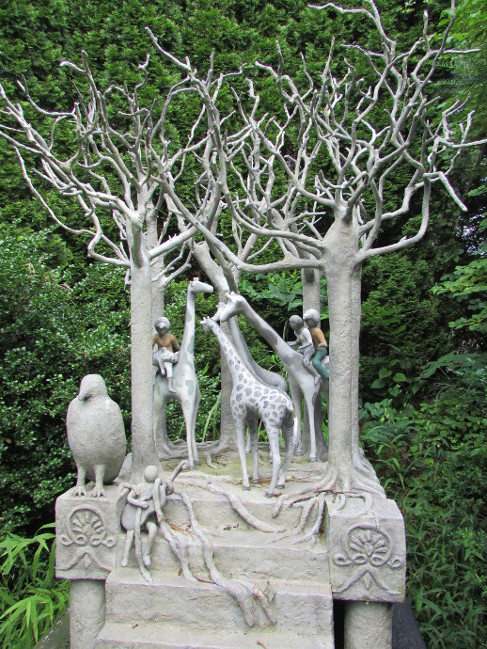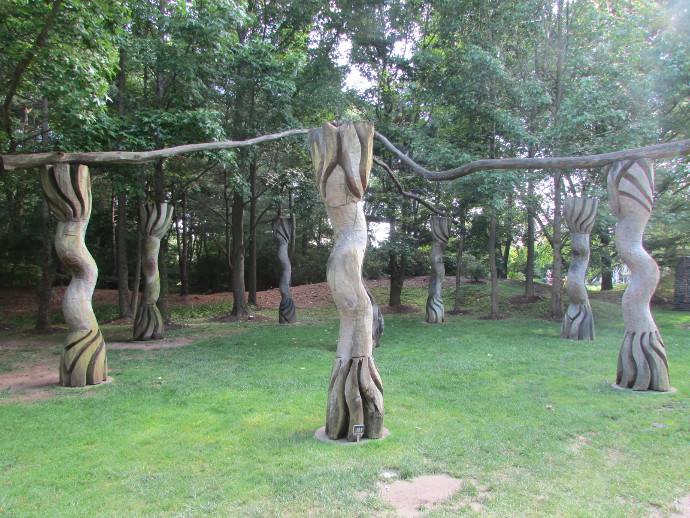 Grounds For Sculpture is such a wonderful place. We are definitely coming back here again next year! Here is their website, with admission prices, directions, exhibit information and more: http://www.groundsforsculpture.org/