Princeton, NJ
Frequent Visitors
One of my kids has an activity close to Princeton that lasts half  day.  It is way too far for me to be able to come home, so usually my seven year old and I have a few hours to kill in Princeton.  It is wonderful.  I have wanted to explore Princeton for years now, but never had the chance.   I am very glad I have this opportunity now.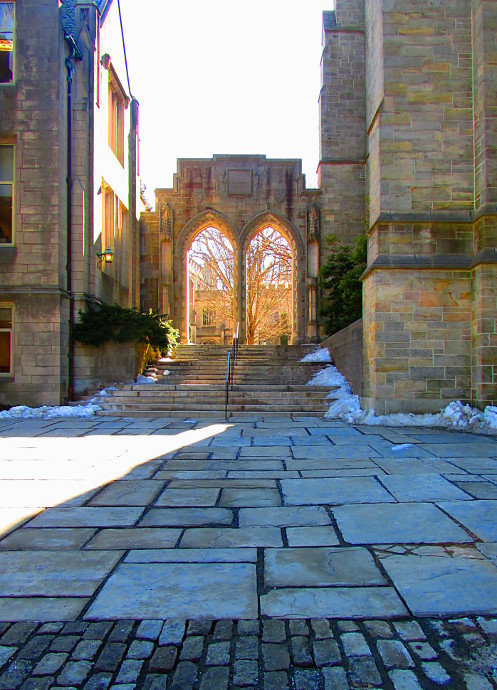 Of course the first place I wanted to see was the Princeton University Art Museum.  I went with a friend, because good friends make everything better!  The museum was not what I expected.  Mainly because the name of Princeton University carries a certain weight, an expectation.  The museum was actually a lot smaller then I imagined.  We were able to see everything in about an hour.  They have some wonderful pieces that span several times in history.  You can read about exactly what art works they have on their WEBSITE.  I enjoy looking at art.  When I like a piece of art I can stand there for a while and truly enjoy myself.  My seven year old is not so much into that idea, so we had to keep on moving.  Even though it was not something he normally likes, I am glad he went there.  Some of the art he saw he liked, and some he disliked, which to me is equally important.  As long as he thought about what he saw, whether it was a negative or positive, I think it was a great experience for him.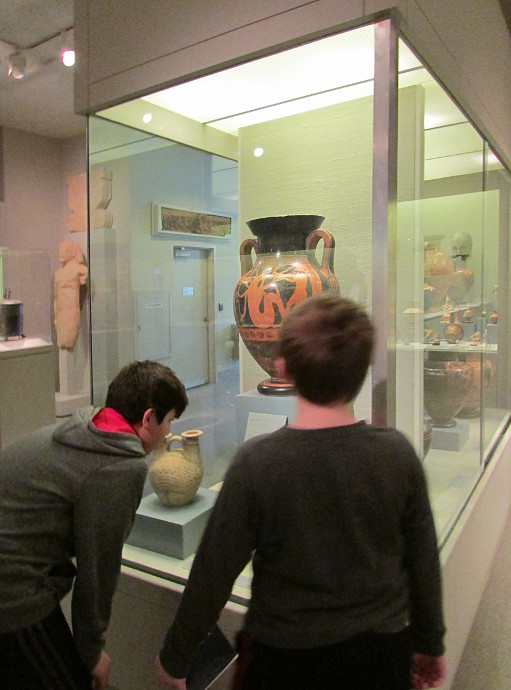 There were a few areas that I really wish I could linger at.  First, in front of the two Claude Monet paintings, and then in the Byzantine Section.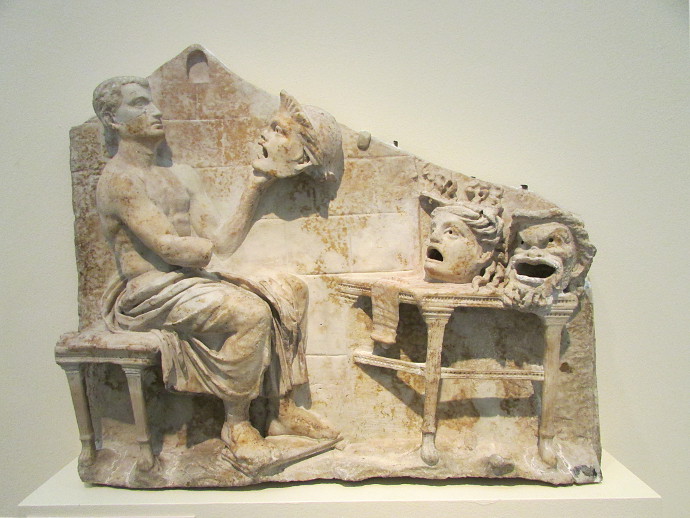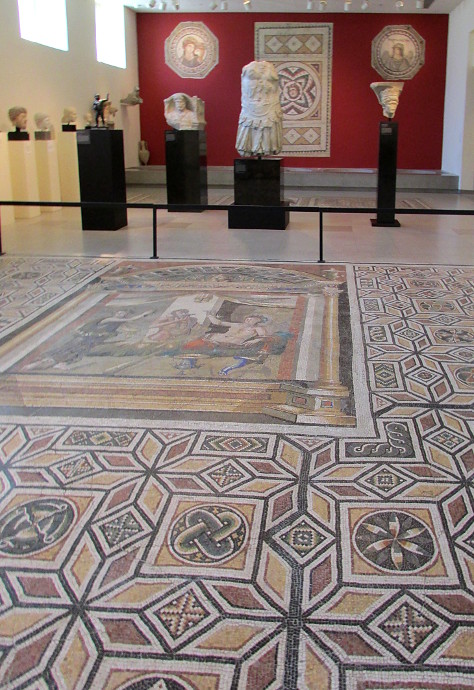 There is also a list of upcoming exhibitions that you can see on their website, and I am looking forward to quite a few.  I forgot to mention, while the museum entrance is free, donations at the door are always welcome.
We also had a chance to go for a walk on the campus.  I have never been to Princeton before, even though I have lived in NJ for almost 20 years.  I did, however, have a lot of expectations, and it was a very interesting experience.  It was, again, smaller then I anticipated, but so beautiful.  The place has so much history, and I found it incredibly intriguing.  It has a rhythm and a breath.  I loved taking photos there, and am looking forward to taking more photos in different times of year, and different weather conditions.  As soon as spring is here, I am going there for a picnic and to explore some more.  Here are a few photos from our walk on a clear winter day: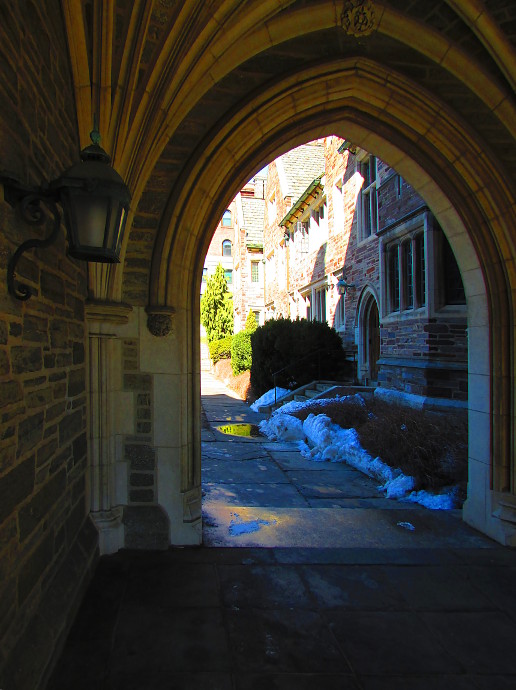 We also went to the Princeton Public Library. The library is very lovely, and makes for a nice place to stop.  Of course they also have a WEBSITE, and they offer many great activities for the community, so make sure to check them out.  The library is a three story building, with a coffee shop, and a great balcony area on the top floor.  The children's area has a story time, and comfy couches and sit and read on.  It is a great place to study or do research or to just stop and rest.  My seven year old was so fascinated by the fish tank on the children's floor, that I now have about 10 photos of it.  What was really cool is that they had a printout telling you what sort of creatures can be found in the tank.
Princeton has so much to offer.
Most recently we have also visited Terhune Orchards in Princeton.  It was a fantastic way to spend a few hours.  Read about our visit to Terhune Orchards right HERE.
I look forward to exploring this historic town and visiting more amazing places around there.  Would I come to Princeton just for the art museum? If I were alone, without kids, then probably yes.  With kids though, it would be a tough sell.  However, I would absolutely come to Princeton University and have a delicious picnic and a walk, combined with the art museum, the library, some coffee and frozen yogurt with my kids.  It would make for a great day.