In 2015 we had a chance to visit The Thomas Edison Center at Menlo Park.  Personally, I am more of a Tesla sort of girl, but I never miss an opportunity for a hands on history lesson for my kids.  When a friend organized a group tour of the Center we jumped on board.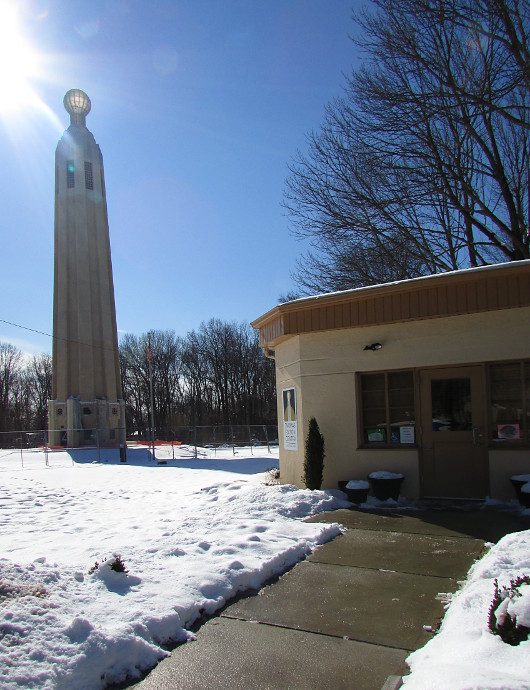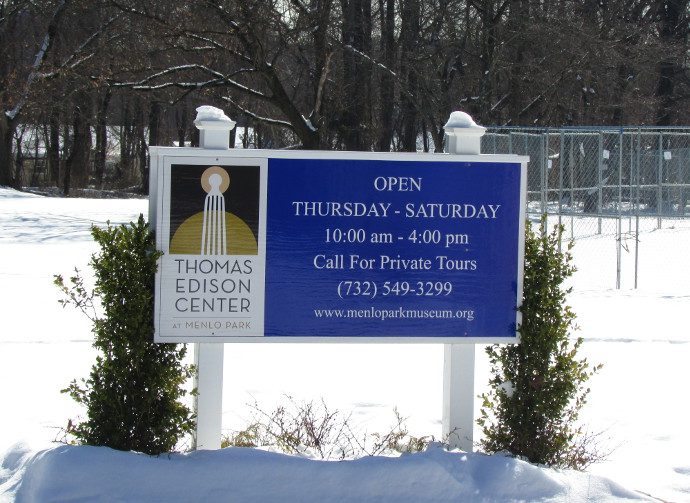 Thomas Edison Center at Menlo Park is located in Edison. They do have regular museum hours: Thursdays – Saturdays 10:00 AM – 4:00 PM. You could also schedule a group tour in advance during other times. Which is what we did. The general admission to the museum is free, but there is a suggested $5.00 donation per person. The tour lasts about 1 hour, maybe a just little bit longer.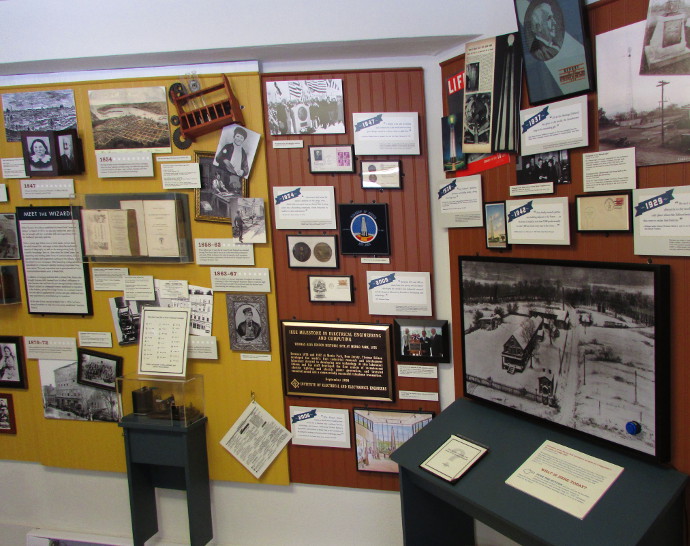 The Center is a fairly small building that commemorates the work and life of Thomas A. Edison. The two-room museum itself is filled with photographs, inventions, stories, and more. Here is a bit of information about the exhibit from their website: "Artifacts include a model of Edison's laboratory, early phonographs and light bulbs, historic photographs, and a Menlo Park era electric generator or "dynamo." Visitors are encouraged to take a guided tour of the museum's collections, hear a demonstration of one of the historic phonographs, and try some hands-on demonstrations." (retrieved fromhttp://www.menloparkmuseum.org/exhibits-and-programs/ on 3/24/2015)
As a matter of fact, they have an excellent WEBSITE with all the information you could possibly want before your visit: hours and directions, virtual tours, history, and more.
The Thomas Edison Center is also home to the Memorial Tower. An impressive monument to Edison. During our visit the tower was under construction, so we didn't get to see inside. During the warmer months you could walk the grounds of the park and see the foundation of the original office and library.
The folks running the tour were knowledgeable and engaging. They knew how to keep a crowd of young kids interested. I was there with my seven year old. He had some difficulty staying focused, but that's just the way he is sometimes. While he kept coming back to me in the foyer, there were times when he really was interested. I do feel like the older kids got more out of it. The kids did need to listen, and be patient. There were also several hands on parts of the exhibit.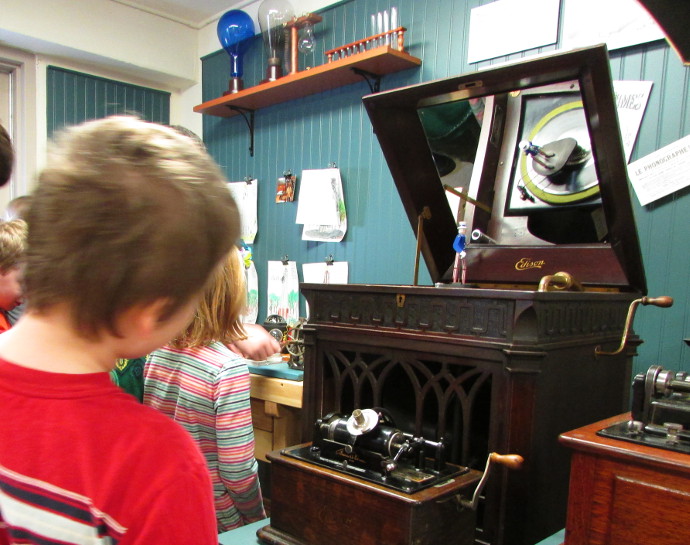 There is a small gift shop, with all sorts of Thomas Edison and other science related souvenirs. It is a wonderful way to be able to come closer to history. I think it was a great experience for my kids and I. We definitely enjoyed our visit to Thomas Edison Center at Menlo Park.