Summer 2018
NYC
Living so close to NYC, I am ashamed to say that I have never been to Intrepid until now. Sure, I drove by it countless times, and saw the ship from the outside. I never imagined that it would be so much fun to visit. Of course, we went with friends, and that makes everything ten times more fun. Not only that, but we all took public transport in. I am adamant that my kids know how to get around NYC on public transportation. Hoping that if you can figure your way around NYC, you can figure it out in other places as well.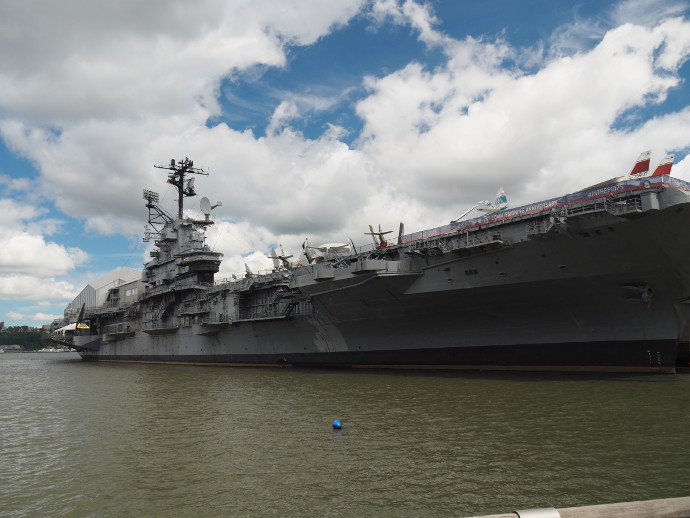 We took the bus to Port Authority, and then a nice 20 minute walk to the museum. It was quite the experience with a bunch of little kids. It was a sweltering hot summer day, but everyone had a great time nonetheless. One thing I do on hot days is bring a spray bottle with water to help us cool off. It helps a bunch!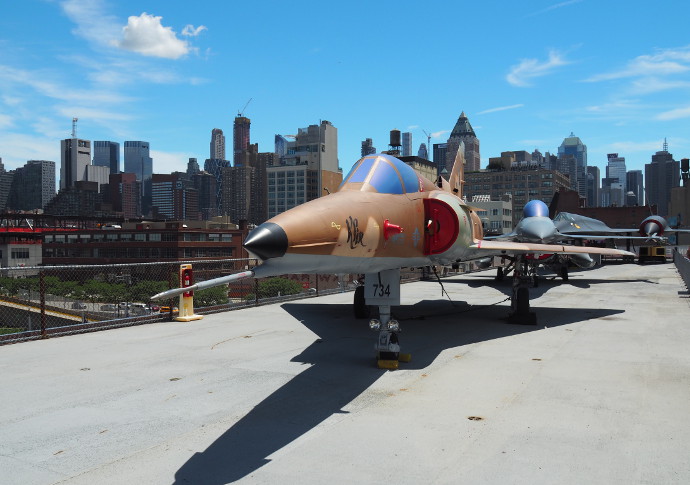 The museum was fantastic! I loved that you could spend a significant amount of time out on the deck, and still feel like you are in the museum. Something about all the cool planes and the NYC skyline in the back. The hanger bay had a plane in it, and folks fixing it up, which was fun to see.  We had our lunch with us, and the deck provided a nice space to sit, rest and enjoy the lunch with the view.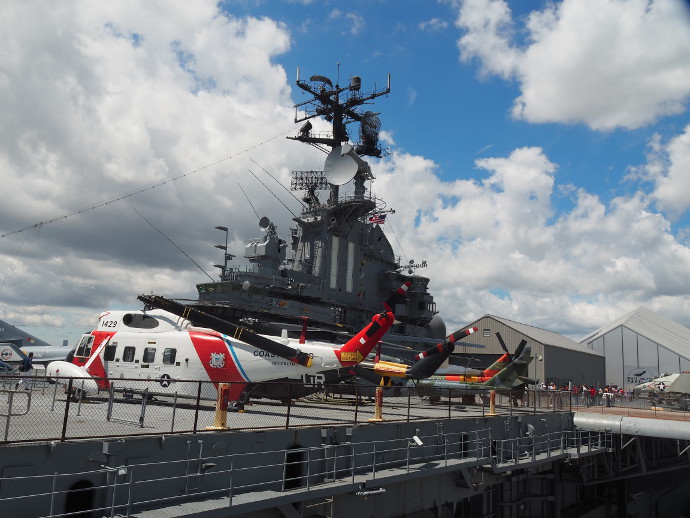 The favorite and most memorable part for my kiddo was the submarine tour. Usually, he is not a fan of small and closed in spaces, but this was too big of a deal to pass up. He took a deep breath and went into the submarine. Everything about it fascinated him. The docents stationed throughout were very helpful, and knowledgeable, clarifying many questions the kids had. They really brought the exhibit to life by describing the lives led by the crew members while on the submarine; the jobs they may have had, the way they would spend their time.
We got to watch a neat planetarium show, see the shuttle, walk through the hanger deck. The gallery deck has a lot of interactive exhibits for the kids to enjoy.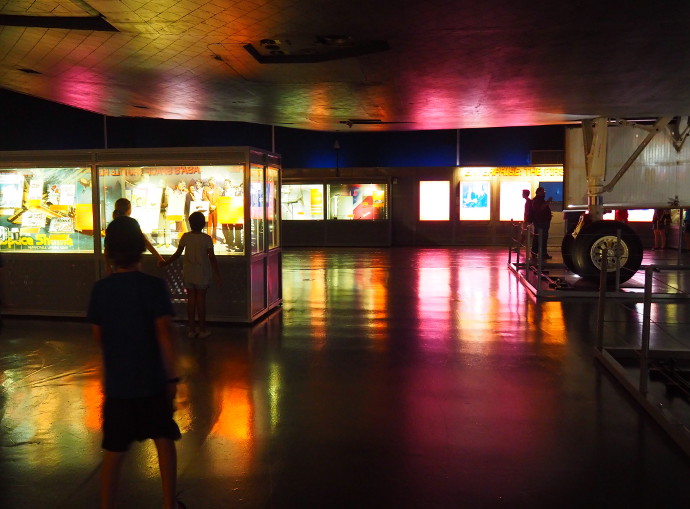 On the way back we stopped for Pizza and Ice Cream in Gotham West Market to cool off, walked back to Port Authority, and back on the bus to NJ.
A couple of things worth noting. The museum is expensive, I was able to get library passes from our local library, which helped a ton! Be sure to take a look at the museum website prior to going to plan your visit better. There is also a detailed and nifty guide from Mommy Poppins worth looking it.