Kenneth Square, PA
Spring 2018
Longwood Gardens in PA has got to be one of the most beautiful places in the world.
I wish I lived closer. I would be there all the time! Most recently we have stopped there on the way to Washington, D.C. It was as beautiful as always with some areas renovated to look even more lovely.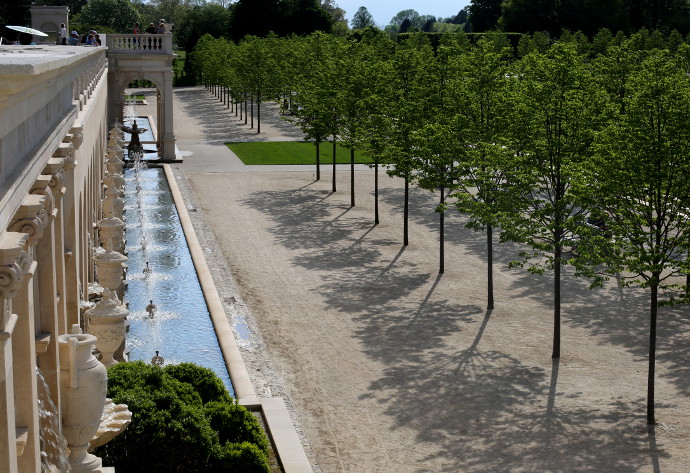 The flowers were as amazing as always. The fountains were fantastic! We happened to catch a fountain show set to music, and it was breath taking.
We meandered through the beautiful green houses. You should know that the water lily exhibit is closed until after Memorial Day, but there is still plenty of beauty to take in.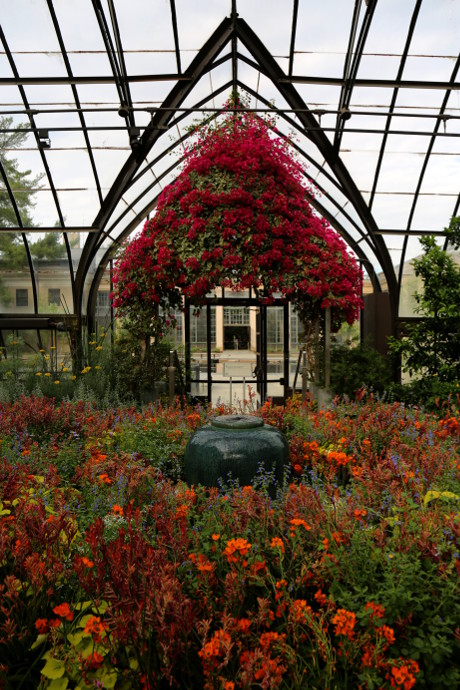 Longwood Garden Nightscapes
In 2016 my oldest had an event in the area, and since we had to wait for him for several hours late at night, we decided to go to see the Nightscapes show in Longwood Gardens. We took our then 9 year old along. He loved it. We loved it. It was hard not too. With the lights and the music working hand in hand to create an experience like no other that I have ever had. Part of the fun was the darkness and getting to explore the garden in the night.  I read some reviews online (after we went) that people have found it boring, I didn't think so at all. We all came in not knowing what to expect, went through it "ooohing and aahing" and left excited and happy. You can read about Nightscapes yourself, and decide whether or not that is an experience you would like to have.
Below is our experience from several years ago (2013), and I am happy to report that we all still enjoy the gardens just as much as before!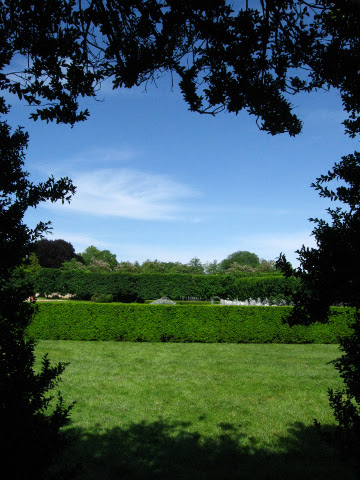 From where we are, the drive is about 2 hours, and it is definitely worth it!
Every year one of my kids has asked to make it a Birthday Destination. You see, on their birthdays, instead of doing kiddie parties we pick a place and have a family trip instead. Longwood Gardens is usually on the list. My younger one especially enjoys it.
With thousands of different flowers, trees, shrubs and bushes, the colors are magnificent. The walkways twist and turn through flower beds and arches covered in roses. There are flowers there that I have never seen in my life, brought in from all over the world. It is so big, that it's never crowded. If you go on a weekday you could walk through the whole garden and not meet more then 10 people along the way.
Every year we go I am pleasantly surprised as to how much my boys and I enjoy this trip. They excitedly skip through the gardens, run around bushes cut in fun shapes, take turns sticking their head into a giant dog cut out of a shrub. They are endlessly amused by the three giant tree houses that you can climb up to, and the organ room where you could try different sounds, and of course playing with water fountains. The children's garden inside is magical, with lights and fountains. It's the kind of place where you can imagine fairies playing after closing time.
One of the years I would love to make it down there around the Holidays, and for fireworks during the summer.  There are also often concerts there.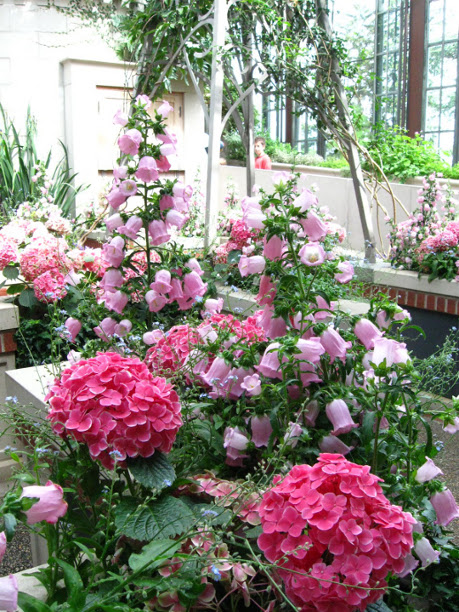 This is their website, with address, directions and other info:
http://www.longwoodgardens.org/
Of course, a picture is worth a thousand words, so here are a few pictures that I took through the years that we have been going there: