Hillsborough Township, NJ
September 2016
As I was looking through my photos for 2016, I realized that there is one place that we have visited and I forgot to add! I decided to go ahead and add it now, as spring is coming, and hiking season is close by!
We went for a hike at the Sourland Mountain Preserve with a group of friends, and it was fantastic!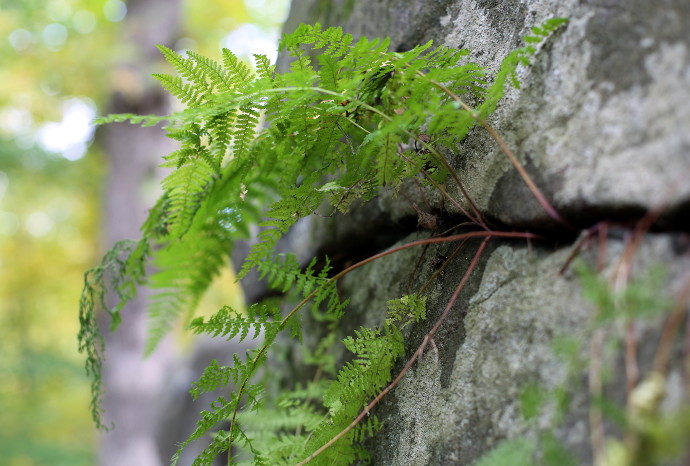 The hike took us a few hours, and we hiked all the way up to the top of the mountain. The kids loved the giant boulders on top of the mountain.  My youngest was trying to give me a heart attack up there, by repeatedly jumping from rock to rock, like a stubborn little mountain goat.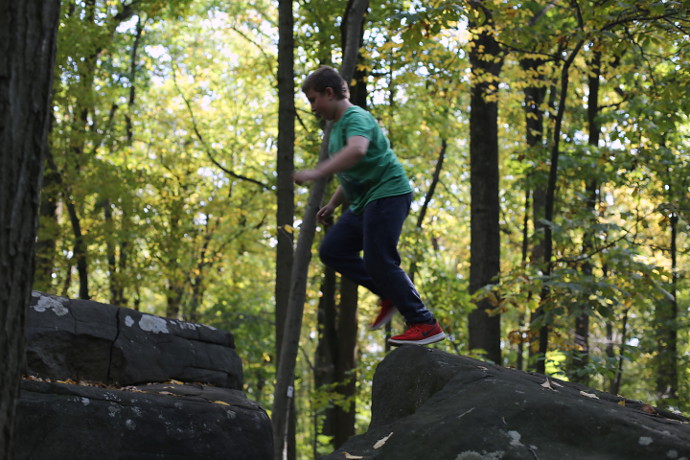 We were there in September, and it is the perfect time to go. The leaves were just beginning to turn and it was lovely.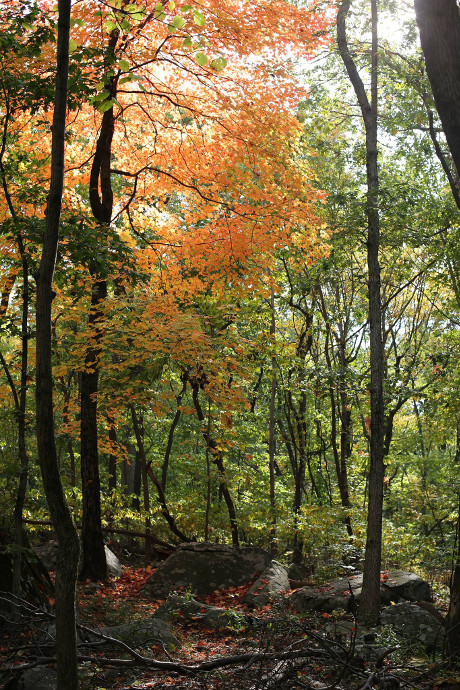 The hike took close to two hours, and we could have gone even longer, but it was getting dark.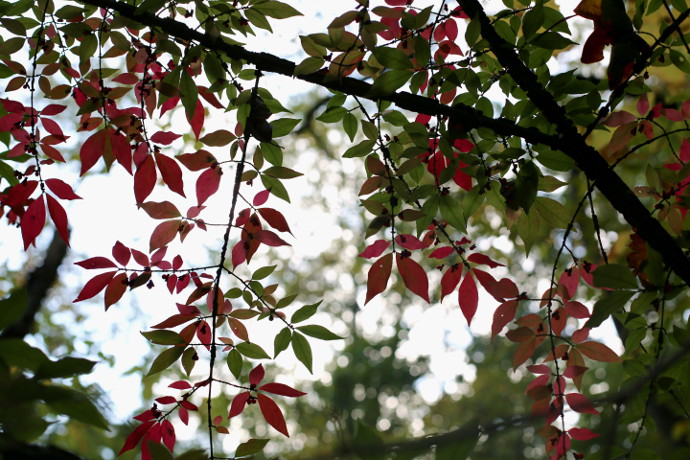 We were there on a weekend, and there were many hikers on the paths, so we never really felt isolated. Sometimes I actually prefer to see other hikers when I am in the woods. There was a moment or two when we lost our way, and had to look up directions or ask a passerby. It was an adventure. We were a large group and had a great time!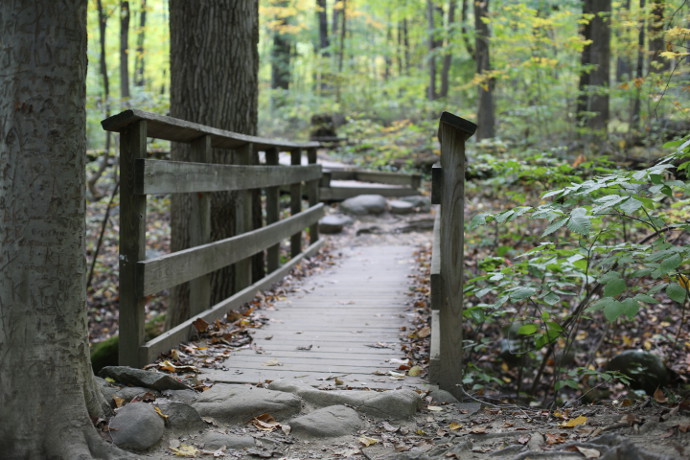 The path, while mostly clear cut and easy to follow, had large rocks and stones along it. Wear comfy hiking shoes. Soft soled sneakers and flip flops were not the way to go here.
There is a small lake on the bottom of the mountain by the parking area, as well as some flat ground to explore.
Here is my favorite part. As we went up we came across this beautiful old tree with all the writing on it, and great big roots sprawling all over the place. I would like to visit this tree again this year!
You can find more information about this park on the Somerset County Park Commission website.