Philadelphia, PA
December 2017
Ever since he was little, my oldest was fascinated with the Terracotta Warriors. When I saw that they were visiting The Franklin Institute, I had to go. On our birthdays we each get to pick a day trip. We have visited quite a few places on our birthdays in the past. Since I am the only one in the winter, my birthdays often take us indoors. In fact I had to go see the warriors so badly, that I used my birthday trip for it.
The good news is that we got to see the warriors. We got to stand close to them, and examine them in real life. To feel the energy of something so ancient and massive is an amazing feeling, and totally worth all the trouble. And trouble it was!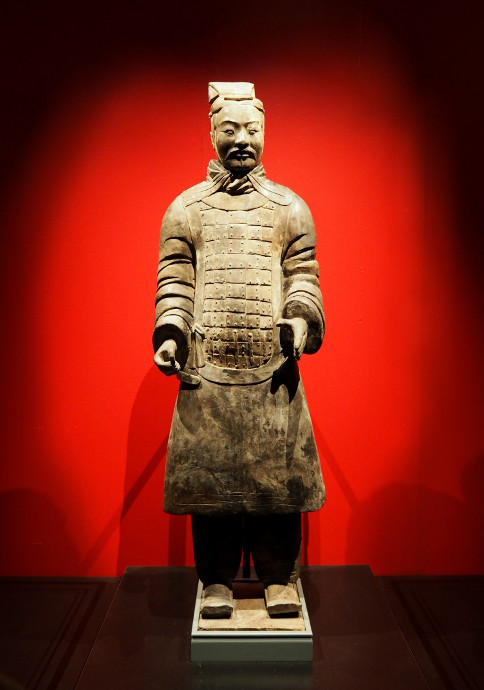 ***This page contains affiliate links.***
It was a production for us to get there. First, it was expensive. There are four of us, so the bill skyrocketed to about $140.00 to visit the Institute and to see the warriors. Plus parking, plus lunch, plus a few souvenirs for the kids (they absolutely needed a replica of the general). Normally, I am a pretty frugal traveler. I made an exception for this exhibit. Did I mention that we just had to see the warriors?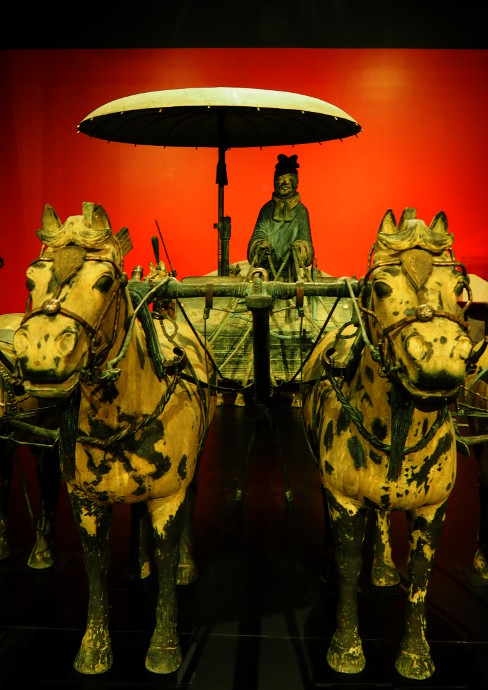 If I didn't live that far away, I would spring for a membership. It would pay for itself during the second visit. Next time I want to visit The Franklin Institute I will wait for a Groupon. It is on there periodically. Here is a link to where it was in the past. I have found online coupons for admission, but with the online processing fee it made no sense to do it, so we just paid in person.  Another option, if you are not coming on a freezing cold day where your face hurts outside, is to get the Philadelphia City Pass and really make a day out of it.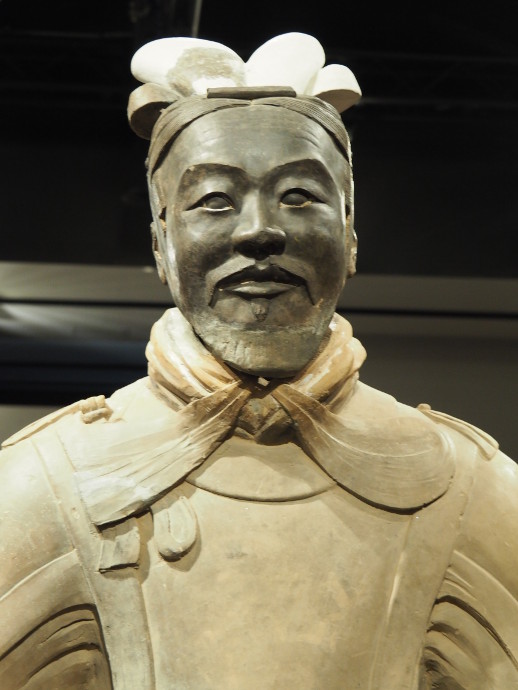 The parking in Philadelphia scares me! I kid you not. I spent quite some time in NYC before I moved to Jersey, and Philly parking is terrifying. The museum lots fill up quickly. All of them. We drove around until we found street parking, but be prepared to look for parking for an indefinite amount of time. On the way from our car to the museum we passed by a lovely used book store, The Book Corner, run by the Friends of The Free Library, on the way to the museum. We explored it briefly, but I would love to have more time there.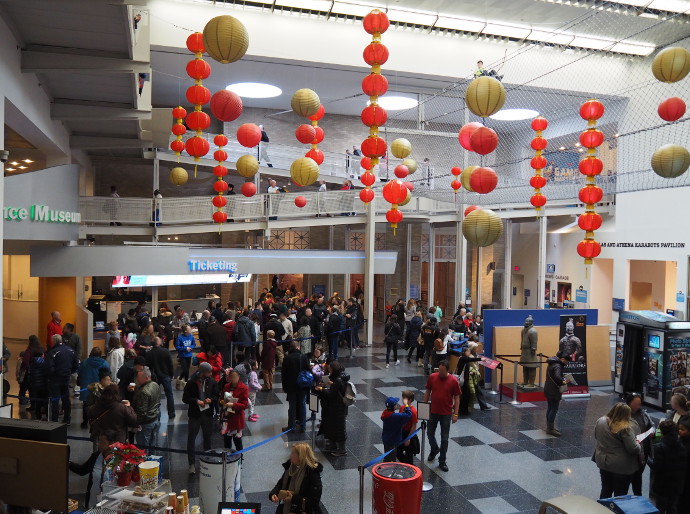 Once we got to the museum, it was full! Late morning on the holiday week calls for a significant crowd. SIGNIFICANT! I do have to say, the museum staff was fantastic. They directed everyone, interacted, were friendly, answered the kids questions. I was very impressed at how smoothly they handled such a large volume of people. Note to self, next time, don't go on the holiday week.
Before our appointed time to have a tour of the Terracotta Warriors, we browsed the museum. My family enjoyed the 3D printed exhibit as well as the heart and wellness one. After browsing for a while, we had to go in for the Warriors.
I have to say, the presentation during the exhibit was fantastic! So well done! I had my camera out, and before we went in I was told that I am allowed to take photos as long as I don't use a flash. Luckily, I don't even carry the flash with me. It started with a projection and an intro to the history of the army. The night before, I looked up several brief videos on Youtube for the little one to watch, so he has a context of what he was seeing. I think it made it more fascinating for him during the exhibit.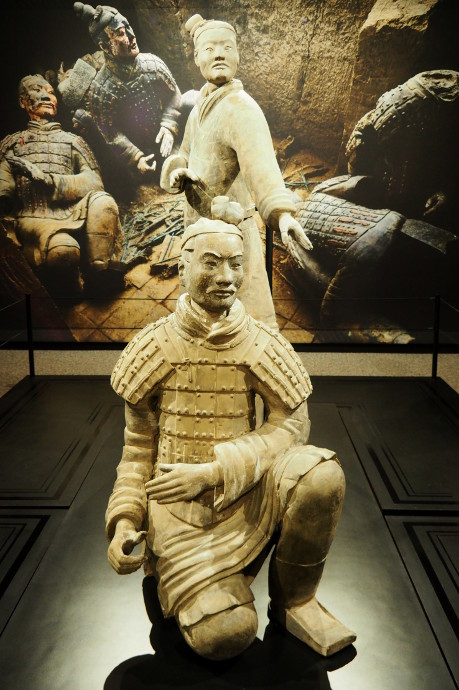 After, we walked through a well laid out space to see the 10 warriors that have traveled here. I say well laid out because even though there were a lot of people, there was plenty of room, and you could come to the edge of each space to view the artifacts without obstruction.
After that, we went into a room that had a lot of replicas and an exhibit that allowed the viewer to imagine how it was: the colors, the emperors tomb, etc. It was quite fascinating. The kids really enjoyed it. Finally, you exited through a Terracotta Warrior specific gift shop area. Which, believe it or not, I was quite thankful for. No need to look at anything else in the shop, a quick and easy way to get out.
After the exhibit, my kids and husband were done with crowds. I wanted to explore a little more, but they wouldn't have it. Oh well, see you next time, Ben Franklin.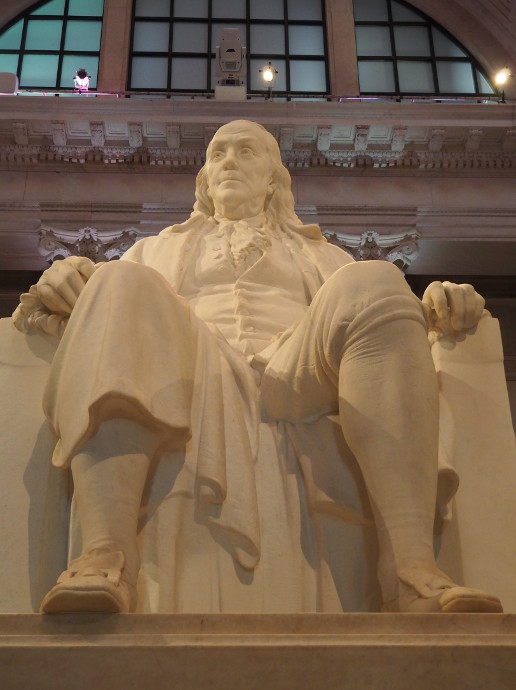 You can visit Franklin Institute website for info on upcoming exhibits. The warriors are here until beginning of March, 2018.