I always see some amazing things that awesomely creative people make out of paint sample papers.  Here is what I usually make: Magic Wands.  Because who doesn't need a bit of magic here and there.  Check out my magic wand craft tutorial.  These are made from recycled wooden skewers and free paint sample papers.  They are very easy, quick and fun to make.  You will need some the wooden skewers, some paint sample papers, acrylic paint, sparkly paint, curling ribbon, scissors, glue, and knowledge on how to draw a star (or you could just use a stencil).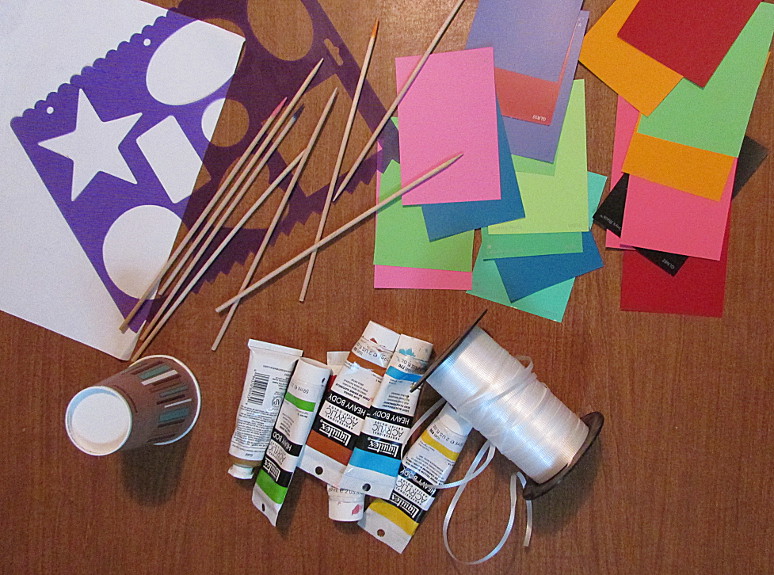 Draw the star that you're happy with, and that fits into the paint sample without cutting corners off.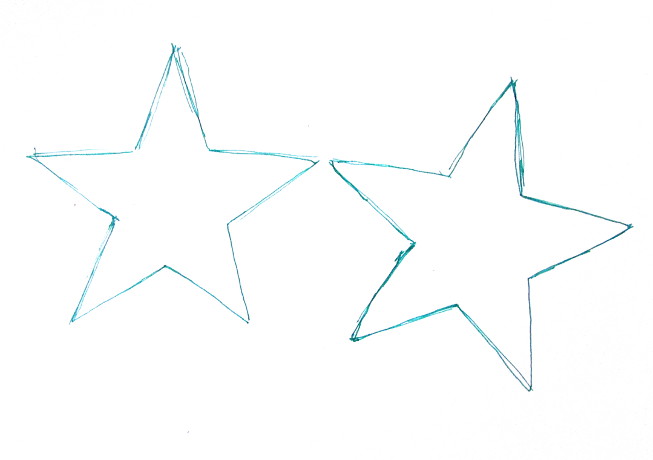 Trace it on the back of the paint swatches with a black marker or pen.  Or, if you are using a template, then just trace the start from the template directly on the paint sample.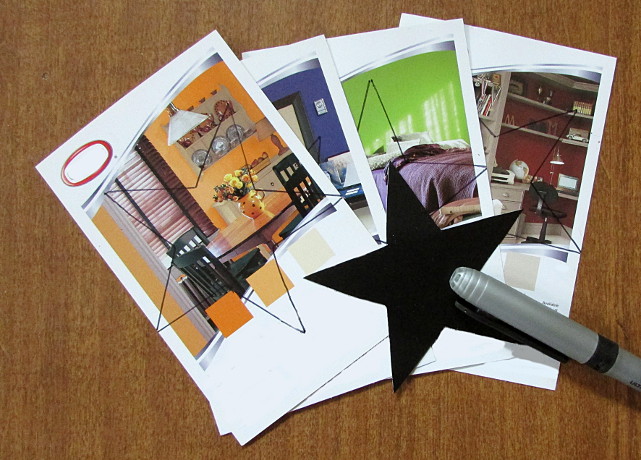 Paint the first half of the skewer, let it dry, and then paint the second half.  Just makes it easier to hold without getting your fingers all covered in paint.  Allow the skewers completely dry first.  I find it easier to just stick them into a cup to dry.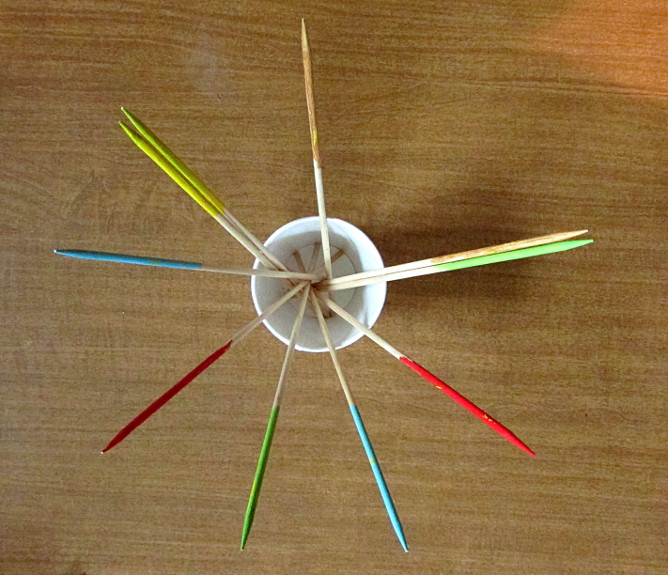 You will need twice as many star cutouts as you have skewers.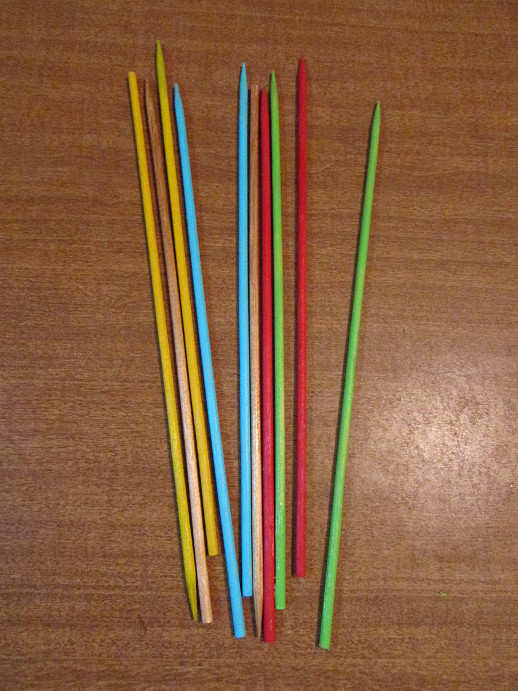 While the skewers are drying, cut out all the star shapes.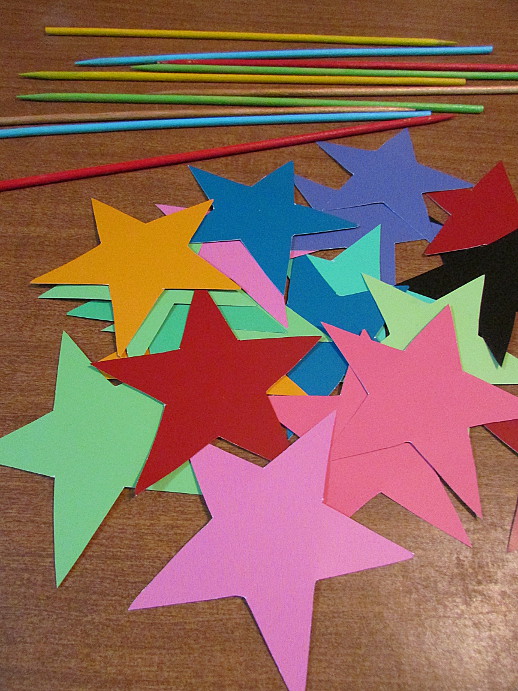 Put dots of glue on the corners of one star cutout, then put another start cutout on top of it.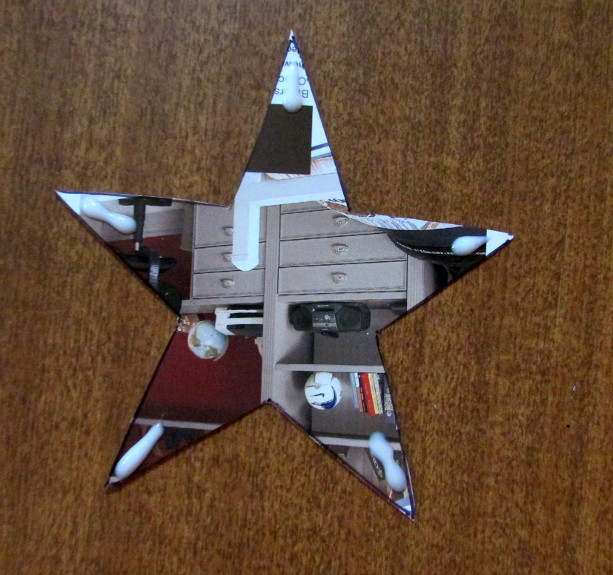 Because I cut my stars by hand, each one was a little bit different.  Once glued together, I noticed that the edges weren't exactly matching, so I trimmed them neatly.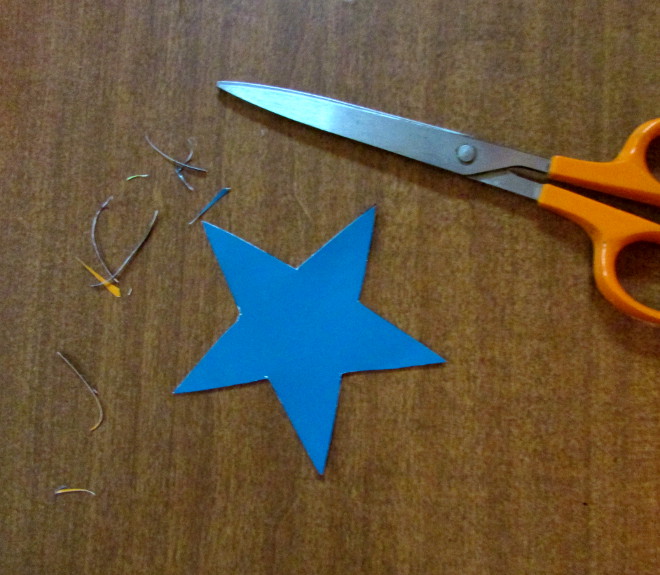 Put a bit of glue on the pointy tip of the skewer.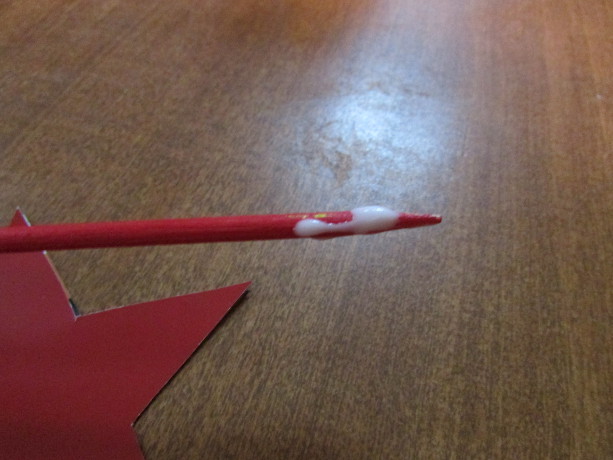 Stick the skewer into the star in between the points.  Allow it to dry.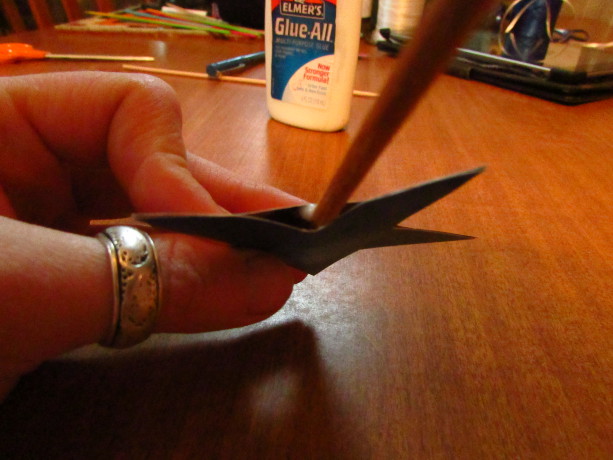 I used some sparkly paint for the stars.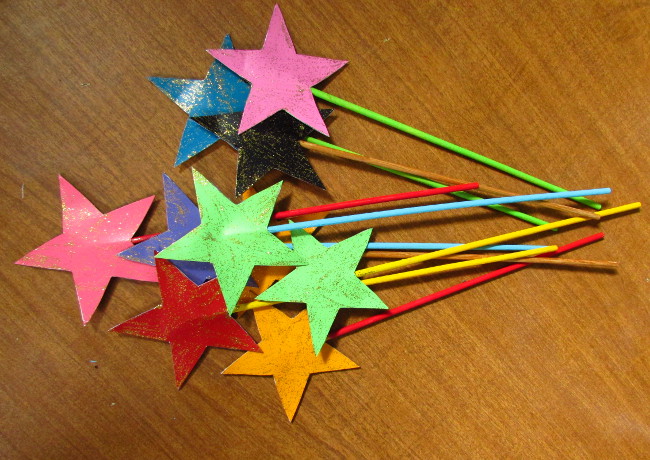 Some curling ribbon, tied and curled right under the stars.  Ta-daa, all done! Now go turn someone into a pumpkin.