This spring we found ourselves in Hammonton NJ. From us this is quite a distance. We were there for an appointment to buy some blueberry bushes, but wound up getting there 2 hours early. What can I say, we needed something to do in the meantime. As we drove, I spotted the Batsto Village sign, I remember someone leaving an awesome comment on our Free NJ Destinations page about how awesome Batsto Village is, so we made a turn. I am so glad we did.
Batsto Village was really an amazing place to explore. There is so much there to see! Batsto has many trails to hike, exploring the outdoors, as well as from a historical perspective: all the buildings, with preserved artifacts! It really is great.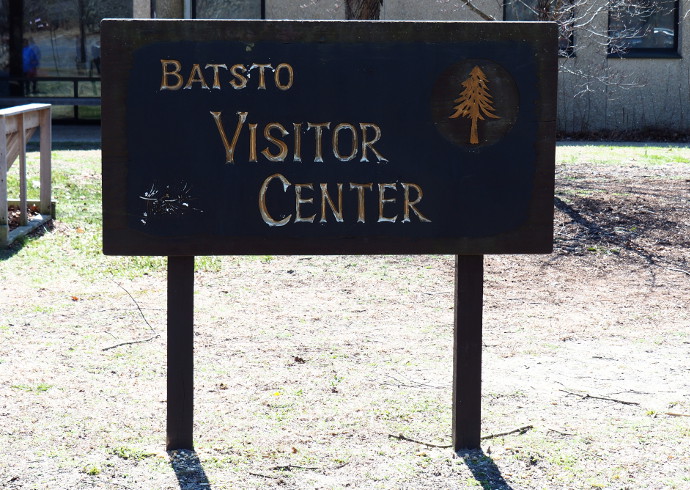 The admission to Batsto Village is free. There is a small fee if you decide to go on the mansion tour. We did not, since we only had two hours there. With such an abundance of things to see, I felt like the tour would take up too much of our time there.
Here is the mansion: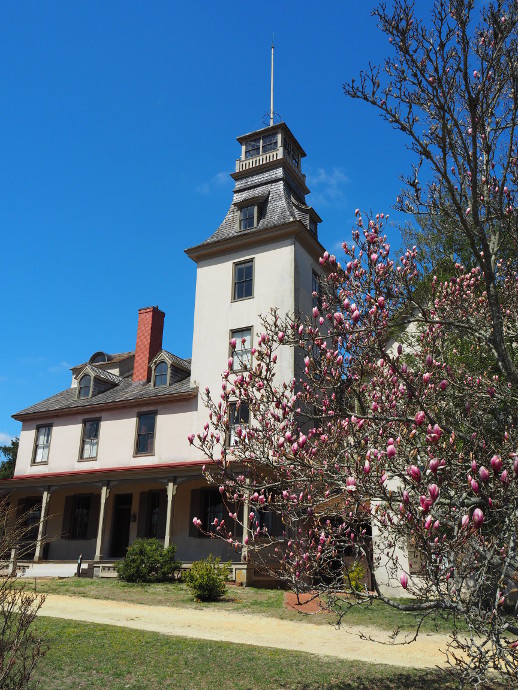 At first, there is a visitor center. Be sure to stop there. Pick up a map and check out the museum. It was actually quite an impressive museum, very unexpected. The museum did a fantastic job showing the history of Batsto Village.
Here are a few museum photos: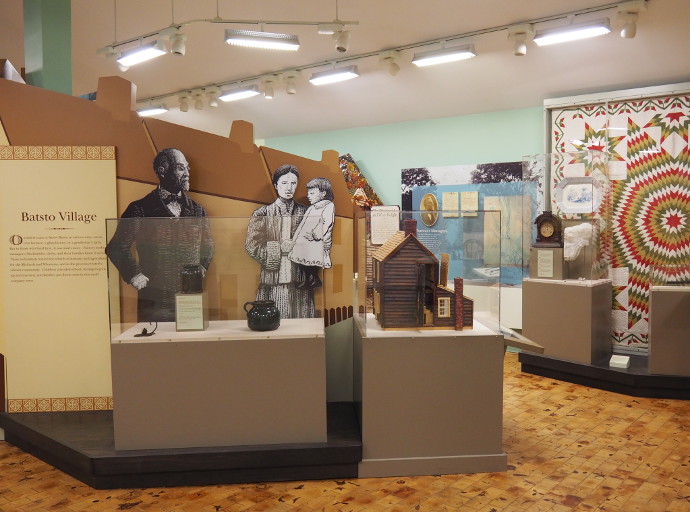 After we exited the museum, we decided to explore the buildings of the village first. The great thing about them is that in many of them you can either peep inside, or go inside to see the preserved artifacts.
We could peep into the little building on the left of the photo.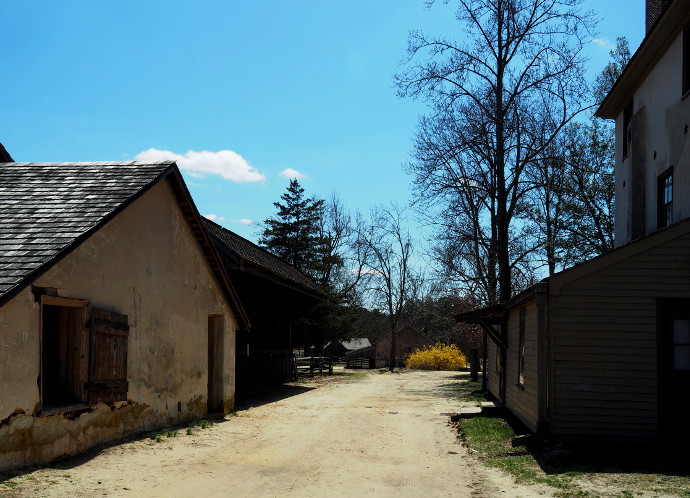 This is what we saw inside: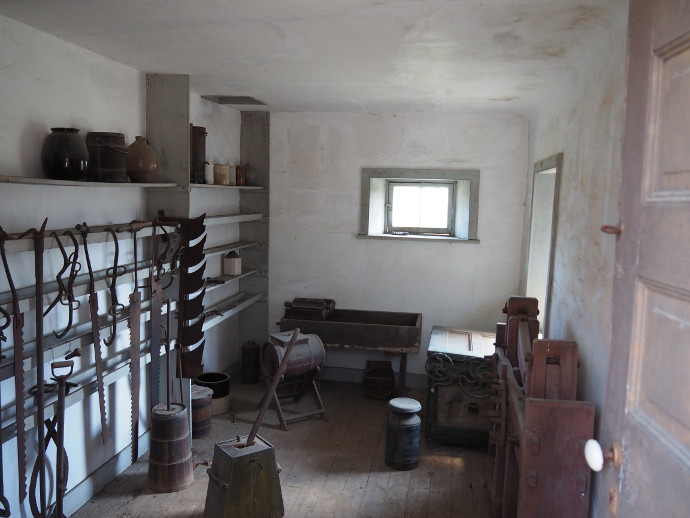 There was a general store building and a mill building. The general store really gave you an idea of how it was back in the day. It was so well done that we spent quite a while there.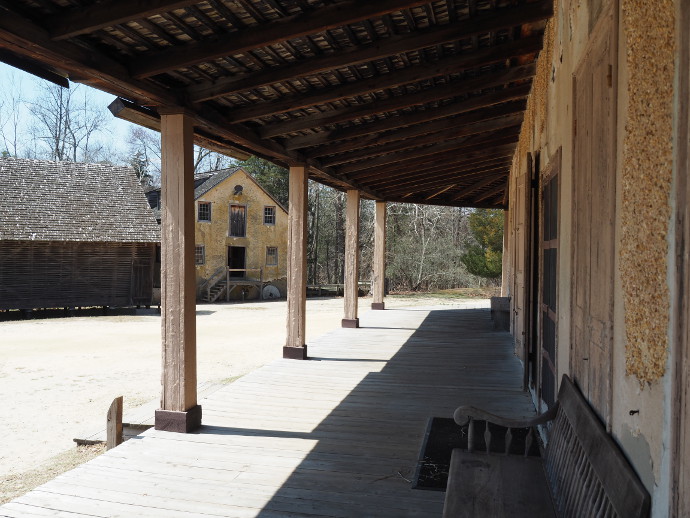 Here are a few more photos of our walk through the village:
After we passed through the little town, we turned and came to the dam of Mullica River. There were lovely paved paths all around for a nice walk. We, however, turned on one of the more forested paths.
At the end of our visit, we came across what I can only think are the residents' homes. I do wish I checked the map while I was there to make sure these homes are what I think they are. It is very easy to imagine what it would have been like to grow up in this village. There was one home you could peep inside of, but not a whole lot of space to take a photo of.
All in all, I thought that this was a wonderful place to visit, and would definitely consider coming back here, even though it is FAR from where I live.
You should check out their website for all kinds of information, such as hours, events and activities.