I have had the Montclair Art Museum on my list of places to visit for a long time. When we were visiting the nearby Thomas Edison National Historical Park, and I realized that the Montclair Art Museum is only a few minutes away from it, I jumped on the opportunity. Especially since I only had my little one and his friend (and wouldn't get much arguing about my museum hopping goals for the day).
It was pretty easy to get to (with GPS). We parked into the parking lot and made our way into the museum.  The building stands on a very pretty lawn filled with art pieces.
The price to get into the museum is inexpensive, $12.00 for adults, and kids under 12 are free. Plus, they have every first Thursday of the month free from 5 to 9 pm. Actually, I would love to come and visit a first free Thursday. There is life music, art activities, and a full service bar. Sounds like it could be a lot fun!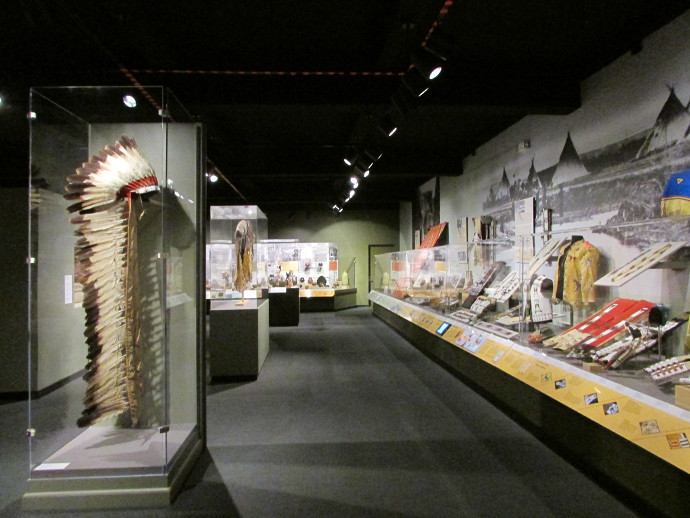 During our visit to the Montclair Art Museum the kids and I started with the Native American collection. I think this fascinated the boys the most. They spent the bulk of our time in the museum exploring all the wonderful items in this room.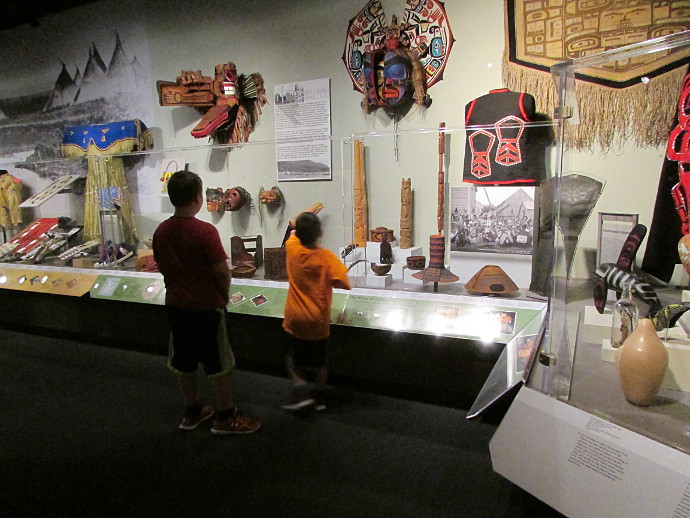 It is a fairly impressive collection.
We all enjoyed strolling through some of the other galleries and looking at the paintings.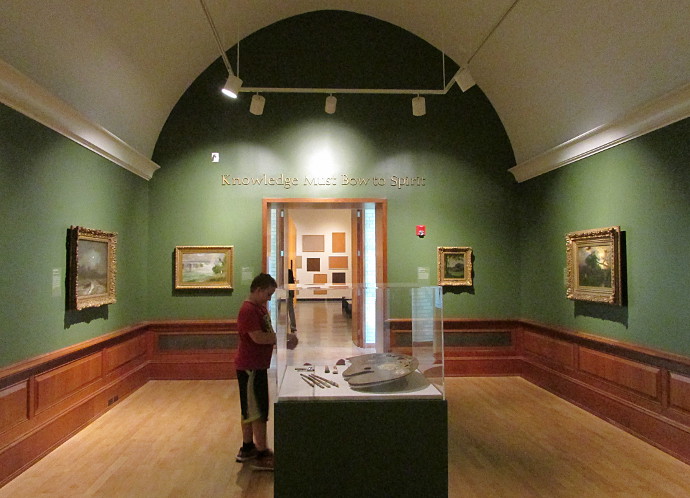 The painting in the center of the photo below, the kids claim, has two ladies whose eyes would follow the kids wherever they went in the room.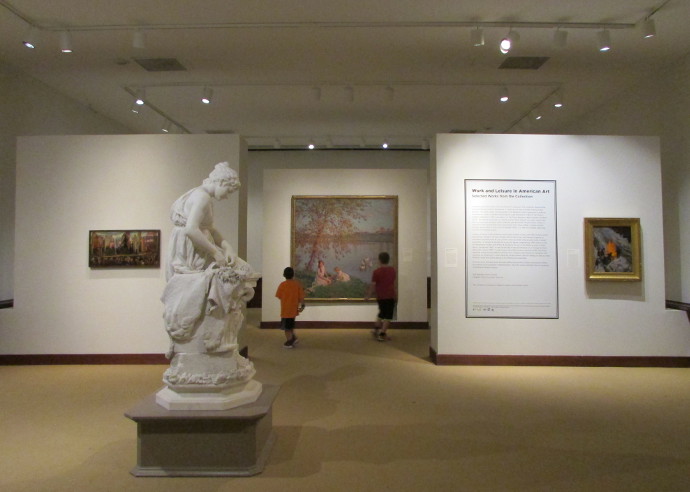 The museum offers some very impressive art classes and programs for folks of all ages. As a matter of fact, as we explored, we saw several classes in session, and they looked wonderful.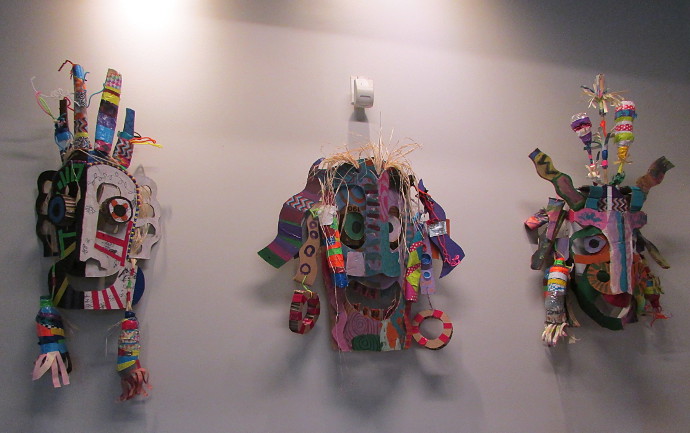 Another thing worth of note is that this museum is located in an area that has so many fun things to do and explore! It's the perfect opportunity to go museum hopping and make a day of it. Some of the places that are very close to it is the Presby Memorial Iris Garden (best in May-June), Thomas Edison Historical Park, Paterson Falls (20 minutes away), Turtle Back Zoo, and so much more!
Be sure to visit their WEBSITE for more information on the hours and classes.