It was one of those winter weekends with really mellow weather. Since my kids didn't want to go, my husband and I found ourselves going out together with no real destination in mind. We wound up in Clinton, and I am happy that we did, because we got to visit Hunterdon Art Museum.
Clinton is a super cute town, with lots to explore and see.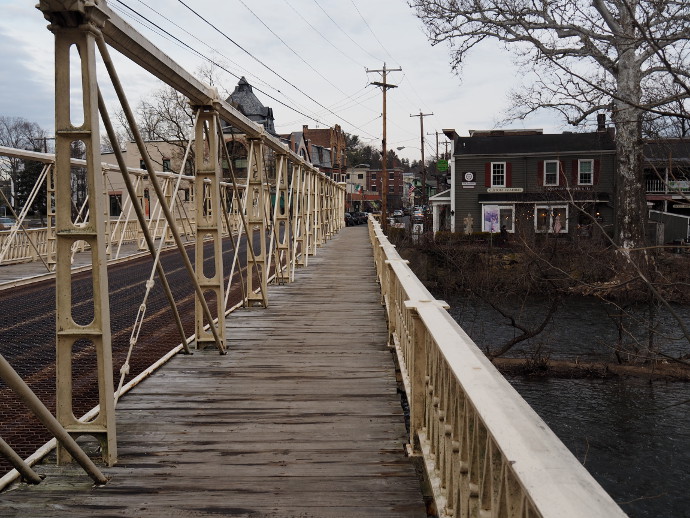 The downtown area is filled with shops and restaurants (I am usually only interested in ice cream, and they did have that!).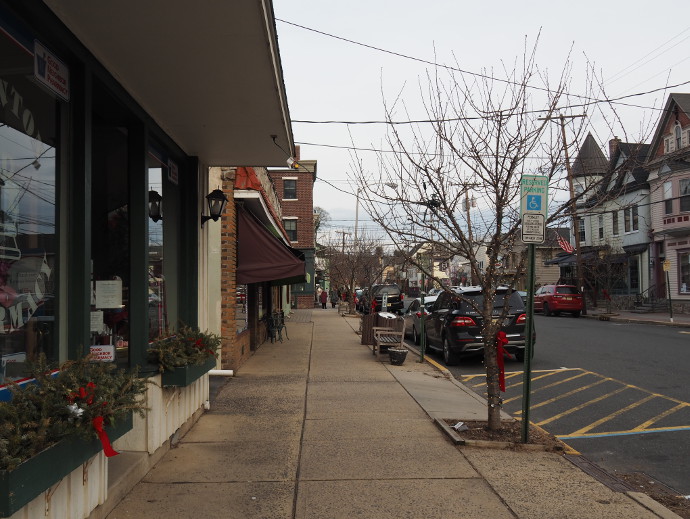 It is home to the Red Mill Museum. We opted to not visit that museum on the day we were there for several reasons. First of all, it was just my husband and I, no kids. If I were going to go in, it would be mostly for the kids benefit. Secondly, we had only $20.00 in our pocket, and I really wanted that ice cream. It was the perfect amount for the admission to Hunterdon Art Museum and ice cream.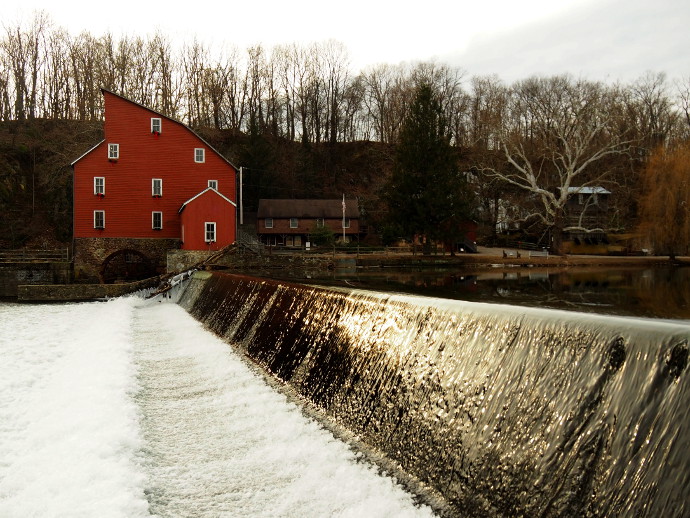 I will just have to make another trip to visit the Red Mill Museum. It is gorgeous from the outside. Hunterdon Art Museum is just on the other side of the dam. It is not super big, and has several galleries filled with art from local artists. We both enjoyed it thoroughly. Check out their website for updated info on admission, hours and exhibits. They also run art classes there in a great setting!
Here are a few more photos:
The great thing during warmer months is that Spruce Run is right up the road from downtown Clinton, and the Columbia Trail is not far away for some great hiking.
I am planning another trip there, this time with kids, and a visit to the Red Mill Museum.