Clinton and Lebanon Township, New Jersey
Every Summer
We love camping! My husband and I used to go with friends before we were married. Then, after we were married, it was with our nephews when they were young, then with our nephews and their friends. After that it was our nephews, their friends and our kids. Now for quite a few years it is just us and our two kids, even though friends and nephews make a brief entrance once in a while, it is mostly just us. However, no matter who we go with, it's always relaxing and fun.  Unfortunately for the last year we haven't been able to go overnight because of our puppies, but we still enjoy going there for a day and swimming in the lake.
Usually, when I say "camping", people think "no showers, pooping in the brush, and eating wild caught, possibly raw fish". It is not what I mean by camping. Over the years we have tried several places in NJ. Found out that we love Spruce Run. It is clean, family friendly, has a playground, beach with a beautiful lake, rangers that help you in time of need (like when you're being chased by a rabid gopher), decent bathrooms, and a good crowd of families with kids. Our kids usually make a few friends and hang out with them either on the playground, or running back and forth. One year we brought bikes with us, and they really enjoyed riding around the park. Especially the older one, who was able to go off on his own. On the same lake you can rent a boat (they have several different kinds) and enjoy a nice boat ride, or go fishing. It is a wonderful place to take the kids for a few days and get away from all the electronic devices, and just enjoy the nature. Like I mentioned above, overnight trips are not happening for us right now, but a day at the lake is still very much enjoyable.  I especially like it because, unlike the ocean, the lake has no crazy waves, and is a little more relaxing. We have looked in to other places. Most of them are farther away, and more expensive. Most of the time we decide not to bother, and stick to the place we know and love. Can't be blamed for it, because this is what it looks like: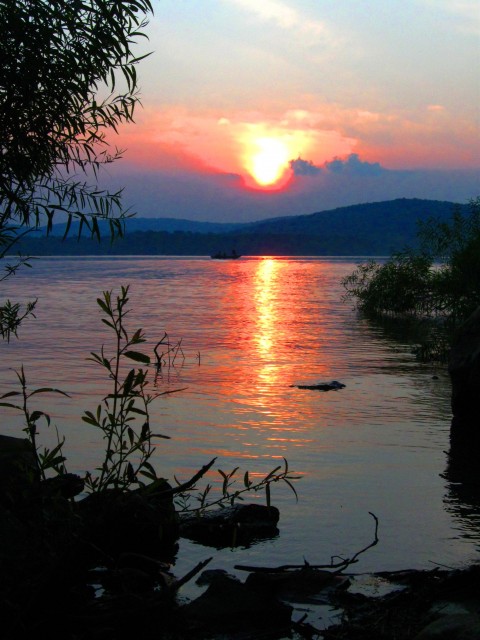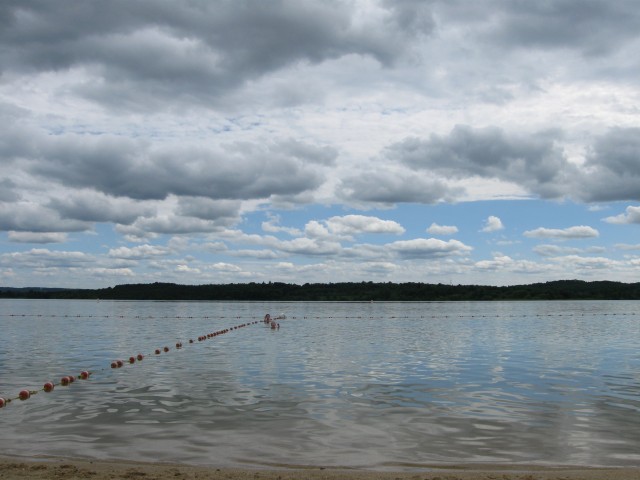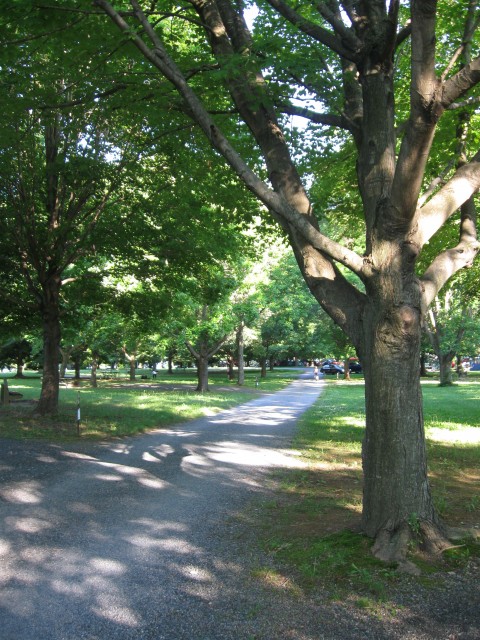 Spruce Run is not an expensive place to go camping, but you do need to make reservations ahead of time. If you are just starting out camping, this is a great place to start. You do need to read their rules and follow them. Here is the WEBSITE for their information. This past year we decided on not going overnight, but that doesn't stop us from coming to the beach and enjoying a swim. Keep in mind that there is a small fee per car to go into the park. Look at their website for more information! Near Spruce Run there is another great state park: Round Valley. Similar to Spruce Run it has a lake, playgrounds, food stand, bathrooms and showers. There is also hiking trails, and camping. As I understand, camping in Round Valley is for a more adventurous spirit. They also have an information page right HERE. We never made it camping there, but it is a fun place to come and splash in the lake, build a few sandcasltes, enjoy a churro and a hike. Round Valley has been labeled the Bermuda Triangle of NJ, read more HERE.