We have been to the Environmental Education Center, and we frequent the Raptor Trust, so it was quite surprising that it took us so long to get to the Great Swamp.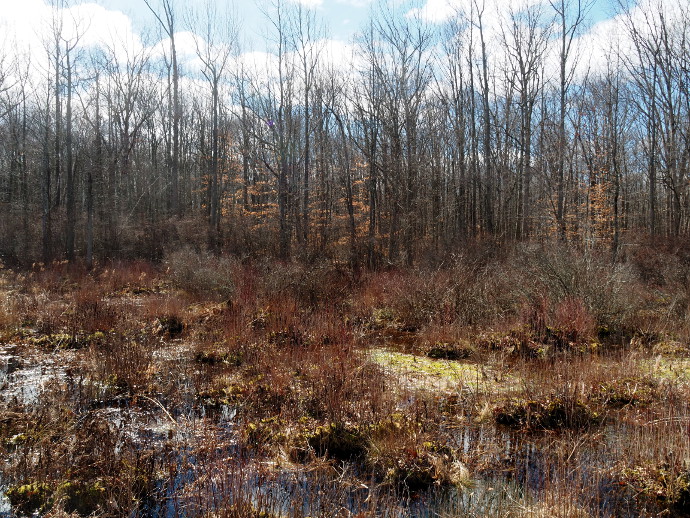 As you can see from the photos, we were there on a bright and sunny day in early spring, or whatever you can call spring in NJ, around late March-early April.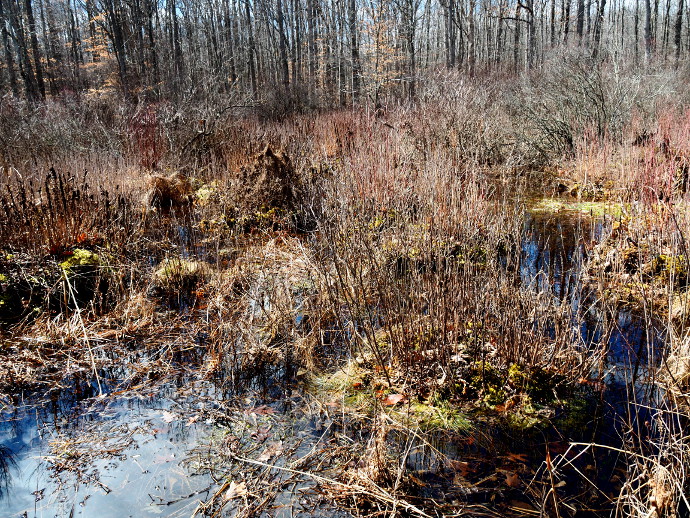 It was really hard to capture just how awesome the swamp is with my camera. There is so much to observe there, and that was on a cooler day. I can only imagine how great it is during the warm days of summer. It was teeming with life.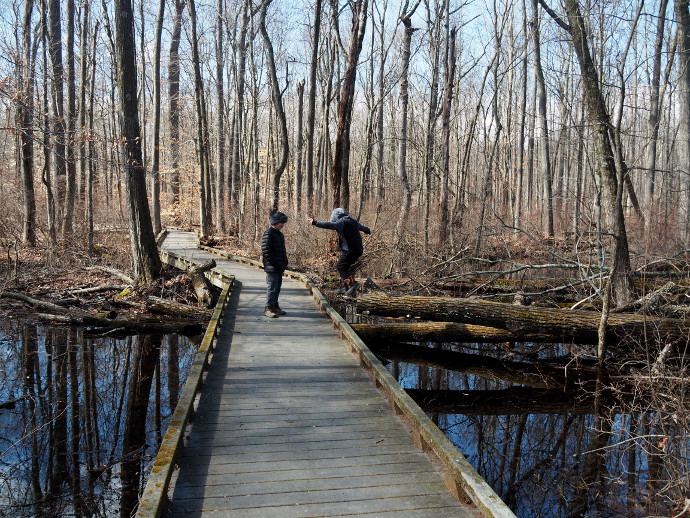 You might think, "Hiking through a swamp. Well, that doesn't sound like fun." But wait! Due to the fact that it is almost all boardwalks, the hike was super easy to do.  We walked about a mile in, then did a little loop and came back out in the parking lot. This hike would be great for families with young children, as well as for someone older, like my grandma.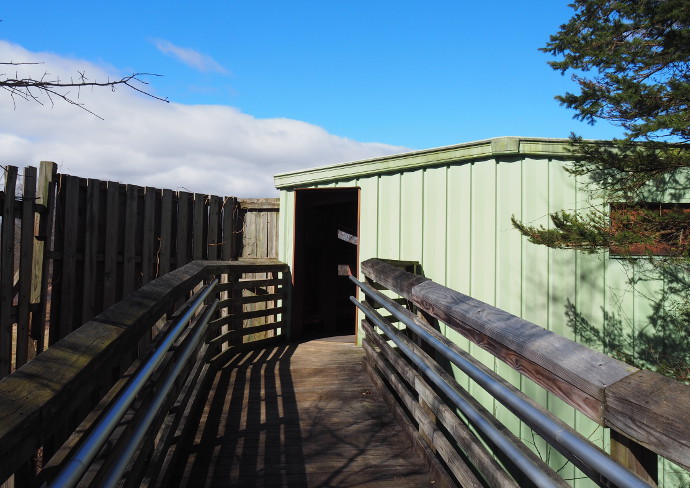 About a mile in, we came to this observation building. It has only one entrance/exit, it is designed to keep the observer hidden from wildlife.
Here is what it looked like on the inside: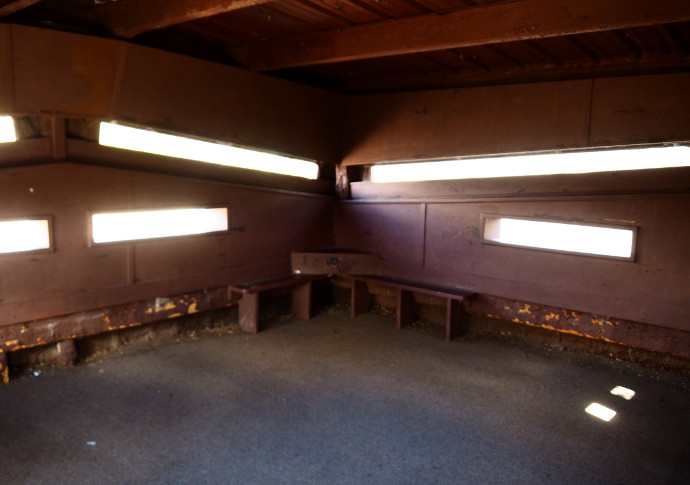 Once inside you look out through those narrow windows onto a beautiful plane beyond. I can definitely see myself coming there early in the morning to watch the sunrise. Here is the view out of the window.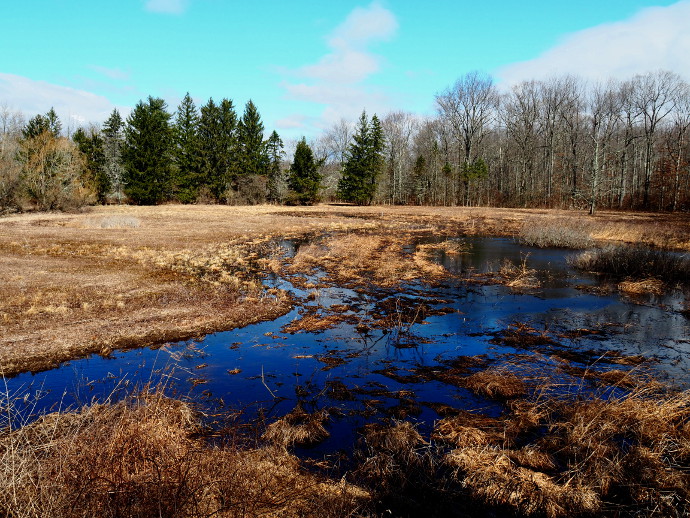 The way back was again all boardwalks. It is really very fun.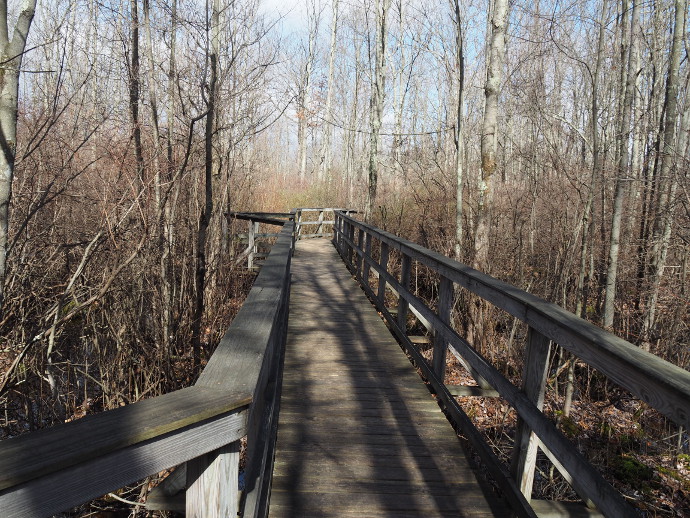 We had two kids on the hike, and they had a good time there. Photos really don't do it justice.
While you are in the area you can also visit the Environmental Education Center, and the Raptor Trust. They are all about within 5 minutes of each other. Each one of those places has a different experience to offer. Here is the page for more info on the Great Swamp.