May 2018
This was quite the trip for our family. It has been a while since we planned something quite like this, and I have to tell you, next time, I need to do a way better job planning. The idea was to drive down to D.C., spend some time there, and then head over to Chincoteague Island to spend a few days there. We picked May, because it is off season, and everyone here was able to get away for a bit.
We headed out Friday late afternoon. The plan was that in order to avoid the rush hour traffic around D.C. we would drive to Longwood Gardens (which is about half way between us and D.C.) and spend a few hours watching the sunset there, then head back out to Washington closer to nighttime. It was the right call. Longwood Gardens was as beautiful as always.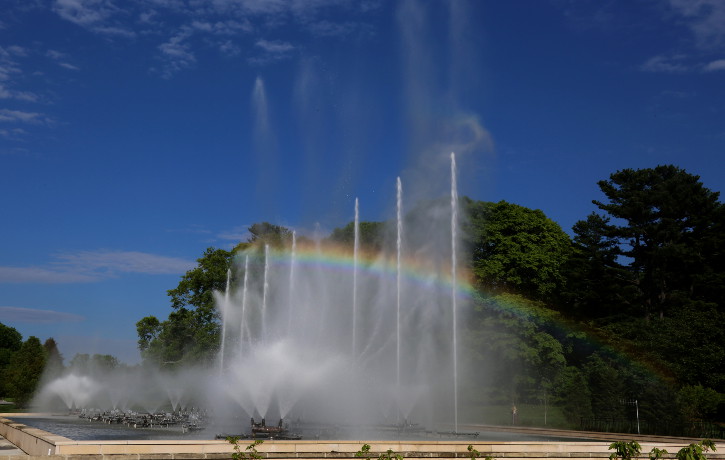 ***This page contains affiliate links.***
At about 7 pm we headed back out to Washington. We got to our hotel late at night. There is not much to say about the hotel we stayed in. It was just a hotel. We chose it because it was centrally located in relation to what we wanted to see. Big mistake! Turns out our family needs a kitchen, or something like it. We also would have liked a pool. The hotel was fairly expensive (the biggest expense of our trip), it was fine for what it was. For our family, we would have been better served getting something else, and taking the transport into the city. It was the first of my planning mistakes. Having said that, we made the best of it.
We woke up in the morning and went on our adventure. We only had one full day in Washington D.C., and were going to make the best of it. My friend has recommended multiple times to go one a tour bus. There are always a bunch of them available on Groupon (affiliate link). I decided not to do that. We are young-ish, and can walk, and ride the transport. Second mistake in my planning.
Think tourists on steroids. That was us! We walked miles and miles, about 15 in total. Early morning we ran, jogged and walked through all the monuments. I was not trying very hard to take photos, other than a few family mementos. We got to see quite a few of the monuments, our collective favorite was the Thomas Jefferson memorial.  By about 2 pm, we did see most of the monuments we wanted to see. We were exhausted, dusty, sweaty and some of us were even bleeding (never wear new shoes when you are going to walk a lot).
The plan was that after the monuments we will go to 3 museums: National Museum of Natural History, Air and Space Museum and Spy Museum. We never made it to the Spy Museum. The problem was that we wound up on the wrong side of town, and had to walk 2 miles to the museum. There was no one in my family that wanted to walk that much. Also, unlucky for us, the buses were not running that day. The taxis though were readily available and very affordable. It gave us a much needed reprieve on a hot and muggy day. For $15.00-$20.00 we got to rest our tired tourist butts for 15 minutes in a clean, air conditioned car, with a great older gentleman as our driver. Best decision we ever made!
The first museum we went to was the National Museum of Natural History. It was quite lovely. Most of the time we would look for benches to sit on because we were exhausted.  That tour bus (affiliate link) would've been a life saver!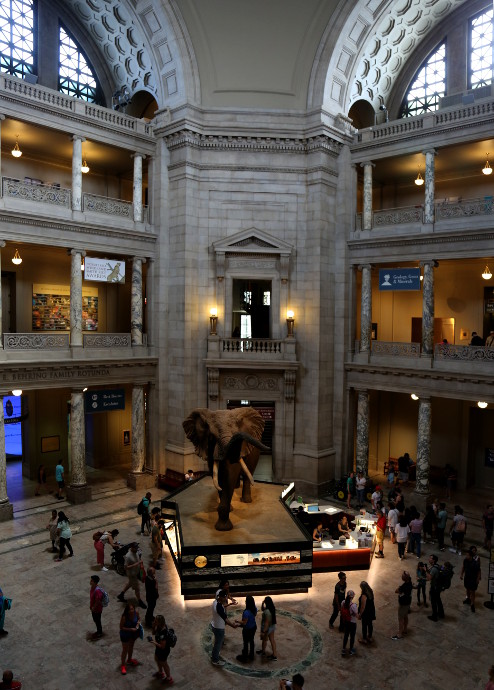 The second museum was the Air and Space museum. Yes, we walked there, and some of us may have been crying because that last, short walk may have just pushed us over the edge. On our walk there we saw the sculpture garden, which was a lovely place to sit in the shade. See how our trip is slowly becoming focused on comfy sitting places?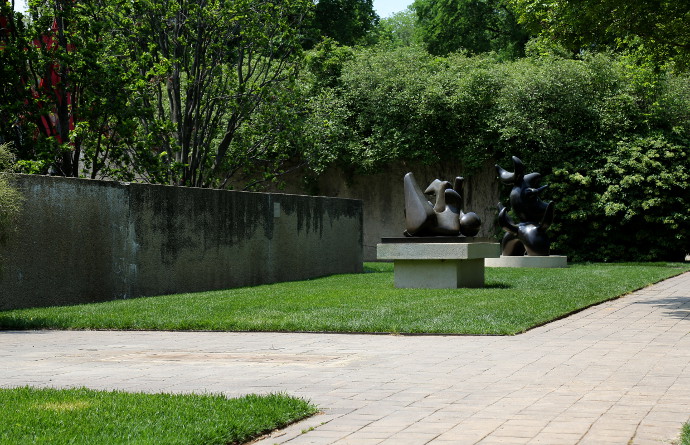 The Air and Space Museum was my personal favorite, and also my older son's. It was fascinating, and we browsed through pretty much all of it, including the 3 story gift shop.
The Spy Museum…. we never made it there. After the Air and Space, my youngest declared that he can't go on and wants to go back to the hotel room. It was getting later in the day, and the poor kid was done with being a tourist. He went straight to the taxi. There was no way he was walking. Another relaxing taxi ride, and we were in the hotel.
Lessons learned:
Listen to your friends who have been there before.
Book a hotel, or space, whatever that may look like, that best fits your family. For our family, turns out a kitchen space is a must, a pool would be nice.
Plan better than just 'winging it'.
Wear comfortable shoes.
Leave your wallet tool in the hotel. I had to bury ours in the planter outside of the Air and Space Museum, and then dig it up later.
After dinner, my oldest and I felt rested enough to go for another walk. There were some serious storm clouds gathering and I left my camera at the hotel. It was my favorite part of the day. We walked down to the White House, and turned to walk past the Eisenhower building. What an awesome building it is! In the inky light of dusk, with thunder and lighting, and the numerous gas lamps through the city, it was easy to imagine how the city came to be.
The next morning we headed out on our ride to Chincoteague Island.