Another beautiful place from my bucket list checked off this summer! On our visit to Highlands Natural Pool, we enjoyed swimming in a pool made from stream fed waters that run off the mountains of the Norvin Green State Forest. My friend will swear to you that the water in the pool have magical healing qualities. That when you come to this place you will forget what is troubling you, and just enjoy where you are right now. When you dive into the water it envelops you in it's wonderful velvety coolness.
When you get to the pool, you park a little distance away and take a stroll over a small stream filled with dragonflies. As you walk up to the pool, you will see hiking trails going off into the State Forest. I hear the hiking there is quite impressive.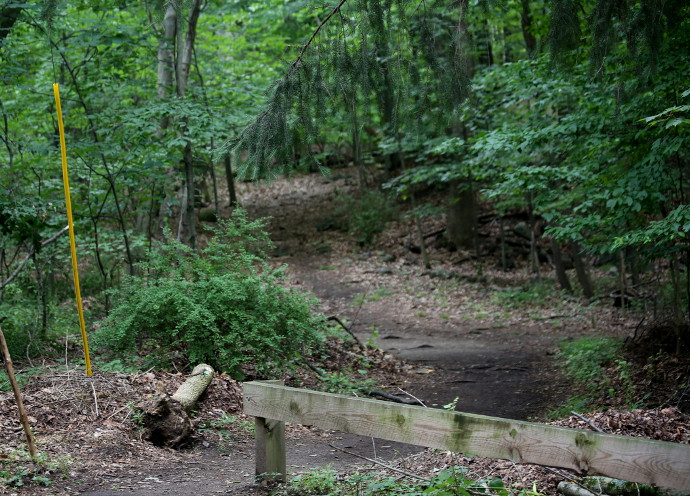 As you walk up to a pool, there is a row of restrooms on the left, a little concession stand on your right, and a few lovely people collecting the entrance fees. The fees that you can expect to pay are not significant, especially during the week.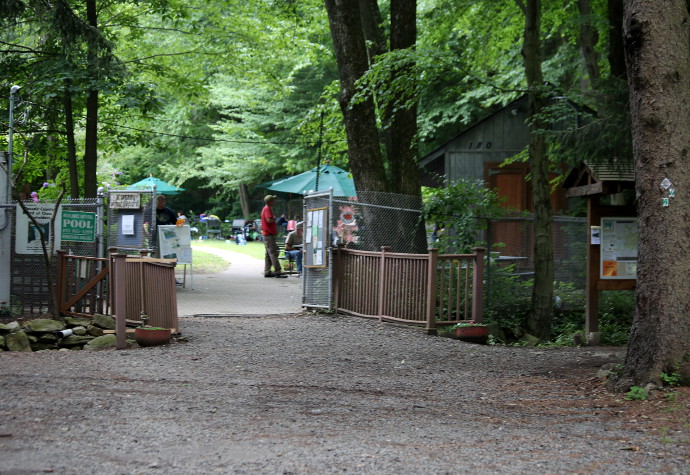 There are umbrellas, and chairs available inside. However, if you are coming in the afternoon, and especially if there is a class trip, expect to sit on your towel.  Considering that we were there under both of those circumstances, and were lucky to get a table. Running along the pool fence there is a beautiful butterfly garden.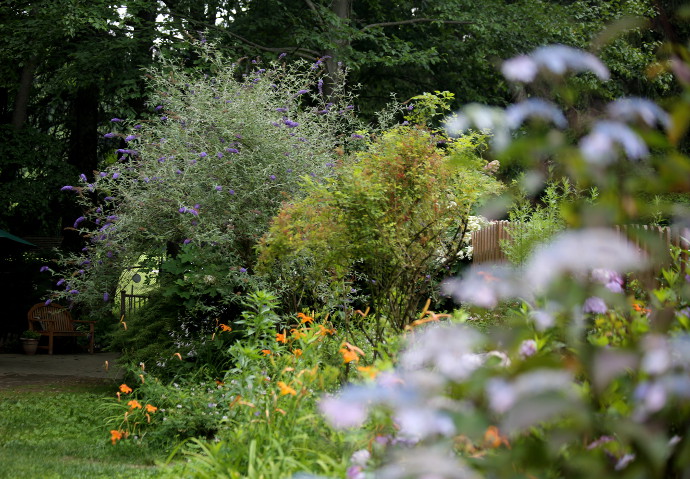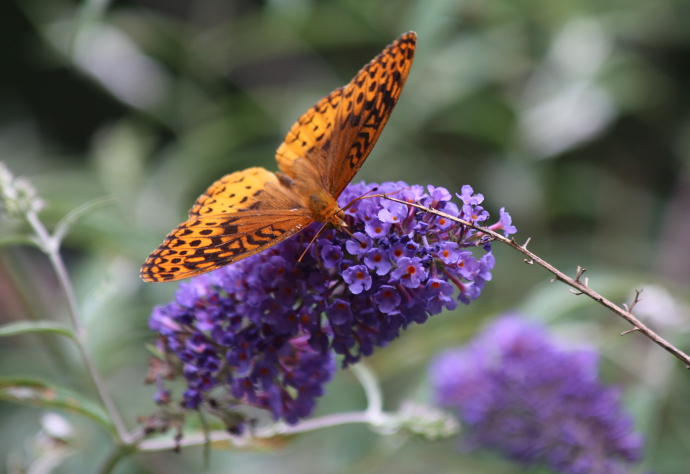 This Olympic sized pool is subdivided into two sections. The first section has a zero entry incline, and is designed for the younger group of kids.  The parents and the kids all splash and cool off there. If my kids were young, I'd sit in that water all day with them. There are salamanders everywhere to be seen.
The second area is deeper, and is meant for those who passed the swimming test, or those who are over 18. My 10 year old came very close to passing the test, but at the end got too tired. Maybe next time. There will be a next time. Plenty of kids were there, swimming, diving off a diving board and having a great time!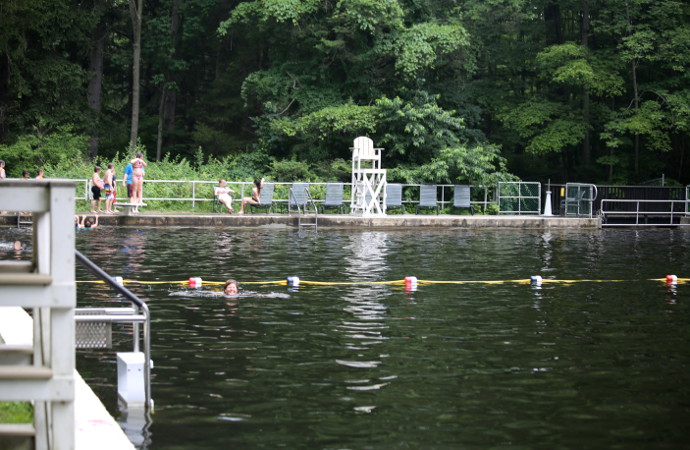 While this swimming season is nearing it's end, I do hope you will save this spot for your next summer.
The pool has a fantastic history to it. I hope you take the time and read about it. You can also find more information on their website: Highlands Natural Pool.
While you are visiting the Highlands Natural Pool, keep in mind that you are only 10 minutes from the NJ Botanical Garden, and I highly recommend you visit them as well.