This place has been on my bucket list for a long time. I actually have a rather long bucket list, and now that my kids are older, I am going to begin to check the things off one by one. We skipped a whole year of going to fun places due to the pandemic, so this visit was exactly a year ago, right before the shut down. Then between everything happening in the world, I dropped the ball on publishing all about it. However, here I am. Back and better than ever, writing about our adventures in Bethlehem.
Since we went right before the shut down, unfortunately some of the places we visited are not currently open to the public.
This was an amazing day full of adventures. I wanted to visit Bethlehem for as long as I have lived in NJ, and finally made it last year. I looked up what else is nearby, and here is what I came up with.
Lost Caverns
Our first stop was the Lost Caverns. It is weird, and unusual, in a very good way. I mean, where else can you see a stuffed giraffe, a dinosaur, a train, and buy some cool rocks. It was just the experience we were looking for for the day. The cave tour was about an hour, and both informative and not too long. The kids had a great time, as did the adults.
As usual, a picture is worth a thousand words, so here is a few:
First, the awesome lobby: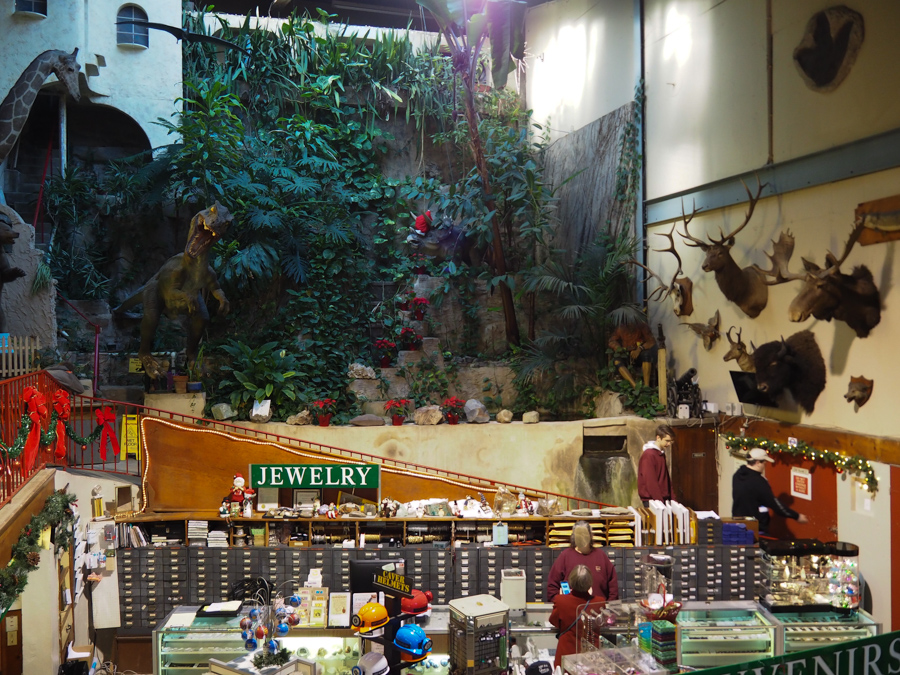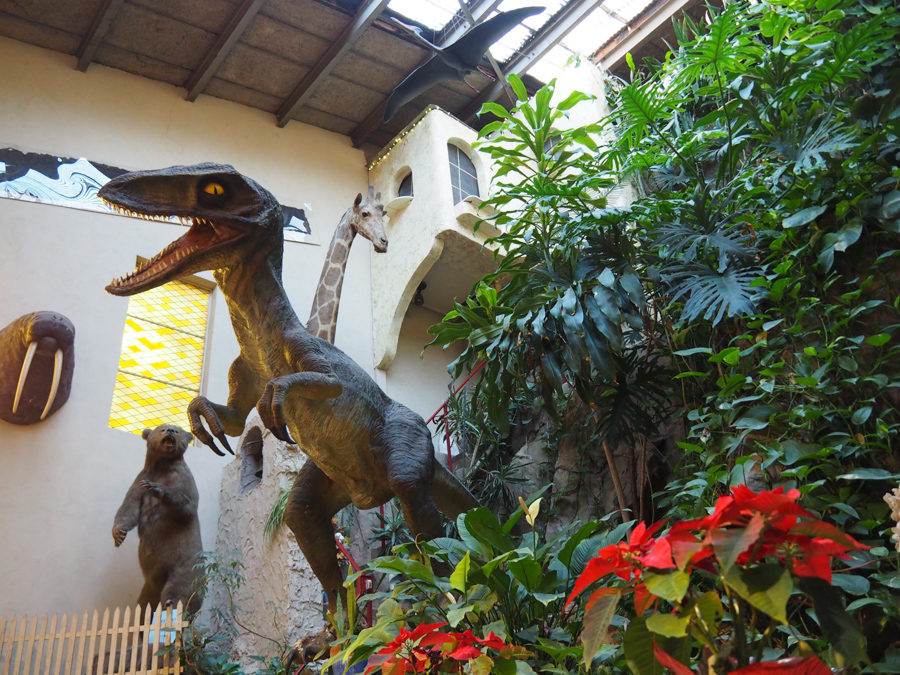 Lehigh Millennium Folk Arch
The next stop for us was the Lehigh Millennium Folk Arch. Ever since I read about it on Atlas Obscura, I knew I had to visit it. We couldn't find the right entrance to it when we got there. The GPS took us to the side of a country road. We pulled off to the side and walked through the forest for a short distance, until we saw the first sculpture. I had hoped the sculptures would be weird and awesome, and they were! This place really lived up to our expectations. The kids (and I) enjoyed exploring them for a while. It is not a large space, but large enough to get a bit of exercise and fresh air, especially with our short hike from the car.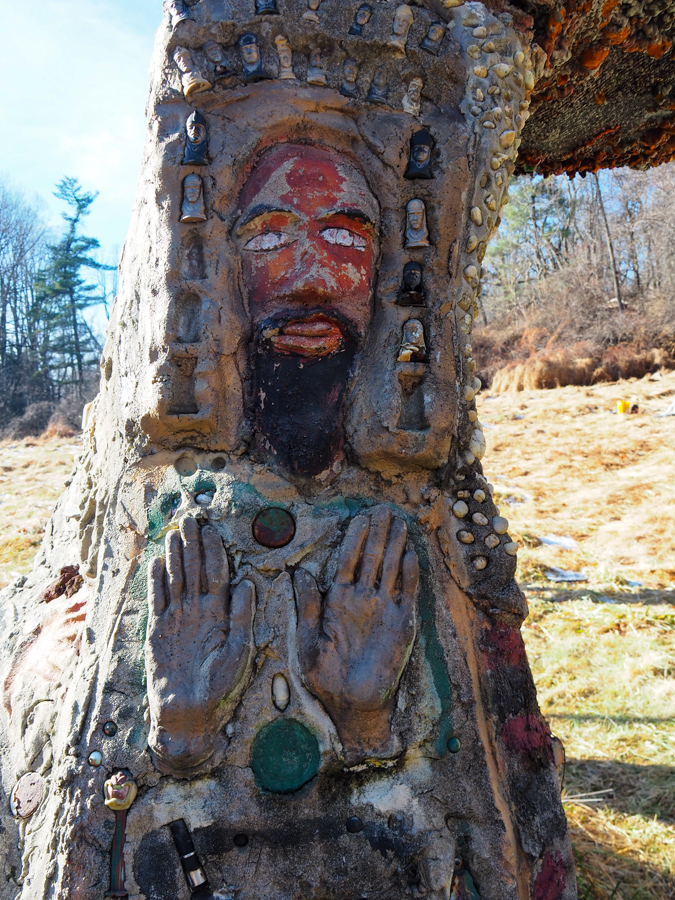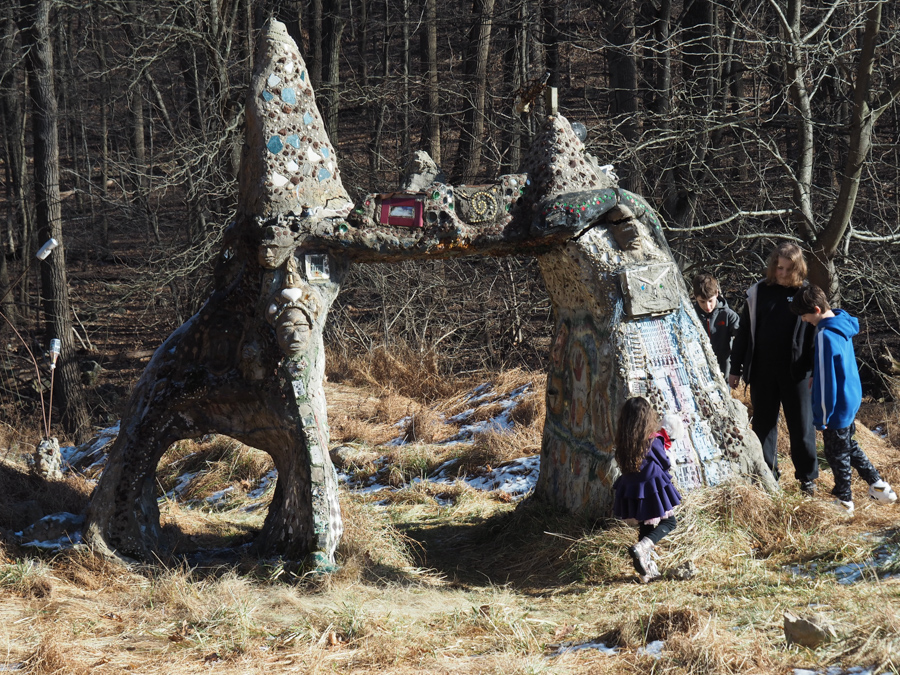 At this point in the day we were all getting a bit hungry, but we had one more stop to make before lunch. The Steelstacks! Everything so far on this little adventure has been wonderful. The Hoover Mason Trestle did not disappoint! There are a few things you should know before going.
First, last I checked the Trestle was temporary closed to the public due to Covid. When we went there, it was right after the snow. I called prior to coming, to make sure they are open. When we got there, the woman at the visitor center said they are closed. Confused, I called back the main office, and lo and behold, the gates were open 5 minutes later. I recommend checking their website and giving them a call before coming. Once we were able to go up, it was absolutely incredible! The sheer size, imagining of what it was like in it's prime, the history. It all came together in a wonderful way.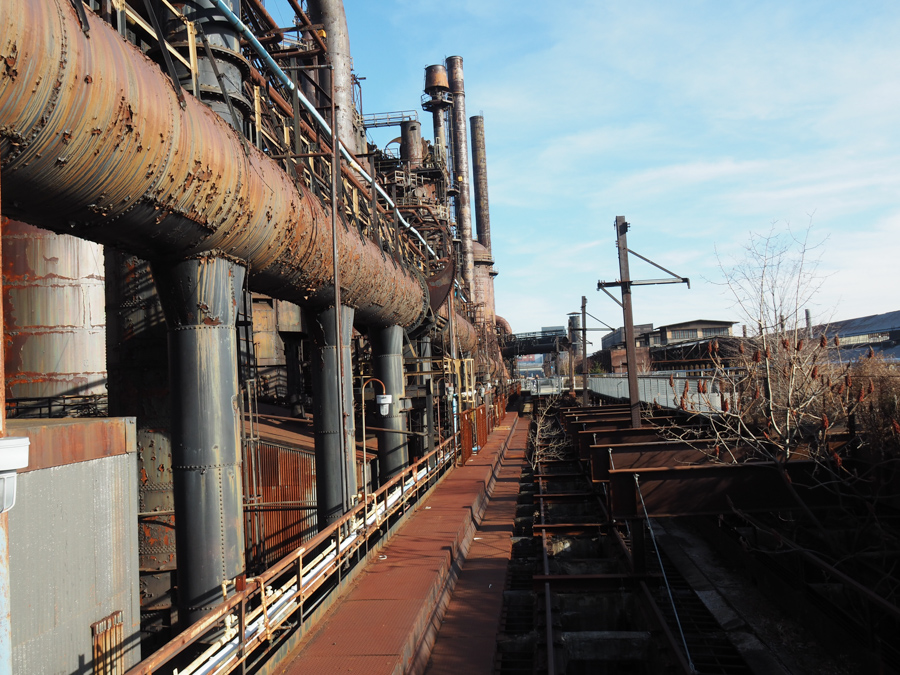 We wound up spending way more time at the Hoover-Mason Trestle then we thought we would. At that point we were all hungry enough that some may have resorted to tears (ahem, me). Off to Bethlehem we went.
My first, and original destination was the Moravian Book Shop. It is the oldest operating book shop in the United States. It has ghosts and stories (both literally and figuratively). However, since it was bought by a large corporation, it has lost some of it's charm. When we stopped in, it seemed just like any other book store you see in so many strip malls in NJ. I have to be honest, this turned out to be the most disappointing. part of our trip.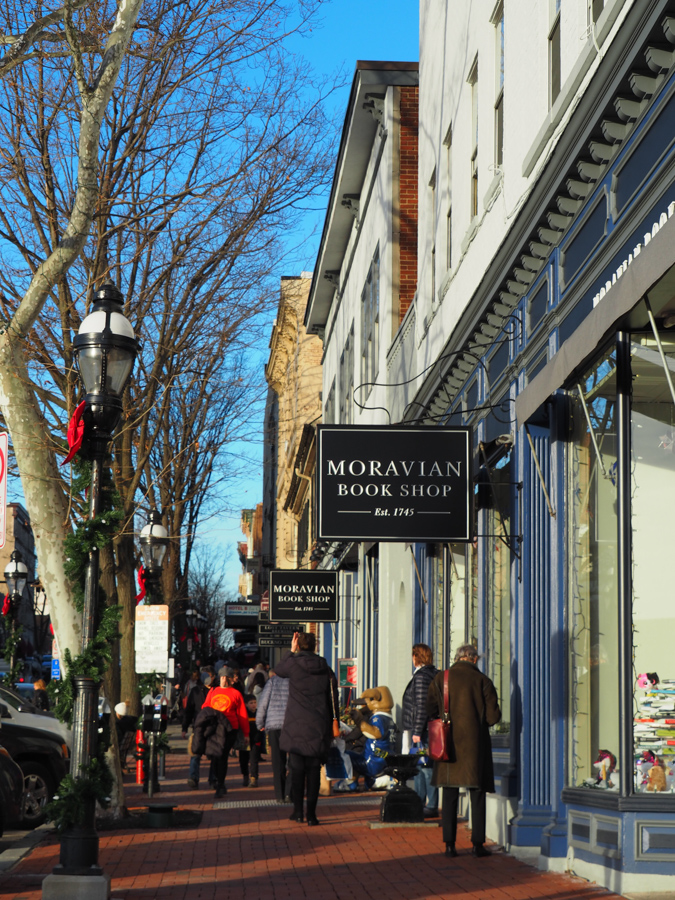 What was not disappointing is a small stand with Korean food inside one of the large indoor mall spaces. Nor is the general air of historical events that permeates the town. We enjoyed ourselves tremendously just walking around and up and down the main street.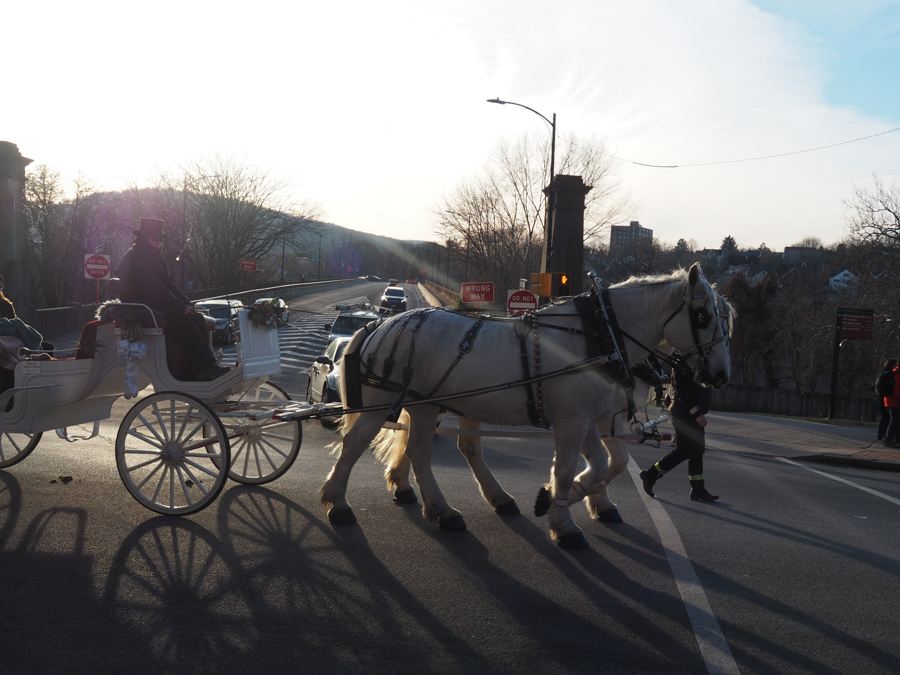 Overall it was a fantastic one day getaway that I would easily repeat once more.
Note to readers: if you got this far, thank you for reading! I promise to get on here more, and write more frequently. Or at the very least try to! In the meantime you can find me on Outschool, teaching some awesome kids how to paint. Or updating the Art History section of this website, since that is what I have been doing since the beginning of the school year, teaching a year long Art History class to some more awesome kids.