We went to the Bridgewater Sports Arena for a friend's birthday back in 2015.  Since then, we really have not had a chance to re-visit Bridgewater Sports Arena. It wasn't an official party there, but we just got together and played in the arcade and a few games of laser tag together.
The place is big and clean. The arcade is a large open space with arcade games everywhere. Unlike many other arcades that we have been to, this one was really well lit. The kids had a great time playing some arcade games. The staff were helpful and nice. One thing I usually hate about arcades is the prizes. I have to say that this one wasn't as 'prize-centric' as many other ones we have been to. They had just a few bins for several ticket amounts. It was simple, and easy, and I liked it. The focus was definitely more on the spending time playing, and fun together.
***This page contains affiliate links***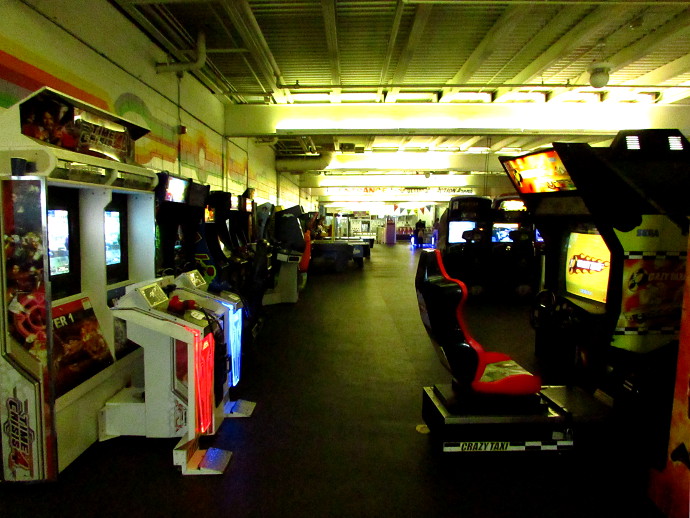 ***This page contains affiliate links.***
After playing the arcade games for a bit, the kids all got together to play a game of laser tag. They separated into teams. Then my little one got terrified of the arena. I mean so scared of the dark that he ran off and hid. I found him, talked to him. He agreed to go only if I walk in with him. I spoke to the person that was running the game, and they allowed me in there. I just stayed by the door for the first few minutes. He was having such a great time that he forgot all about being scared, and all about needing mom to be there. I was able to walk out, and leave the excited kid in there with his teammates.
After the first game they took a short break, and then went on to play another one. This time, the little kid had no issues going in, and was thrilled.
Here are the kids getting ready to go in.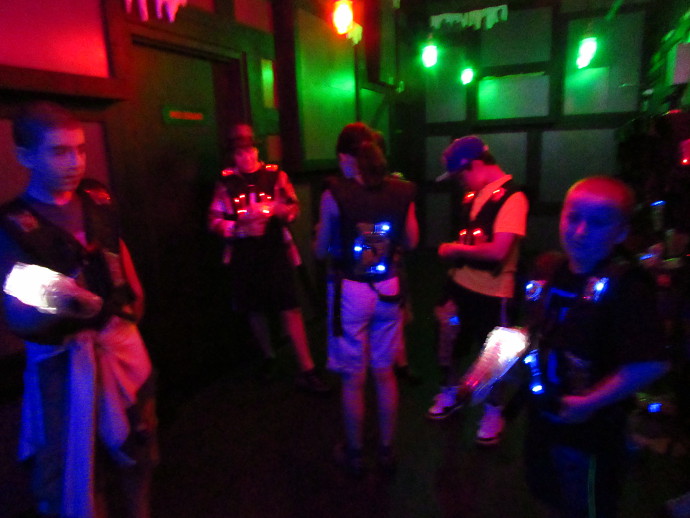 The birthday kid's parents bought this Groupon (sponsored link) for the laser tag, and it was really easy to use. Plus, I have to add, that it is a really good deal and I would definitely go there again with some friends, just to have a bit of fun!
The kids easily spent two hours there having a great time. Also, worth noting, that the kids were a range of ages: from 8 to 16, and they all had a blast!
Also, something to mention are the two hockey/ice skating rinks looked fantastic! You can check out their website HERE, for prices, directions, hours, and more information.