Somerset, NJ
October 2017
A while ago my husband and I were talking to another bike riding enthusiast and he highly recommended to check out Colonial Park in Somerset, NJ.  He was telling us about the wonderful biking trails, and the lake, and paddle boats, and a great playground for kids, and a garden.  When a friend that lives nearby there invited us to come out and check out the park during their annual Rose Festival, we couldn't resist.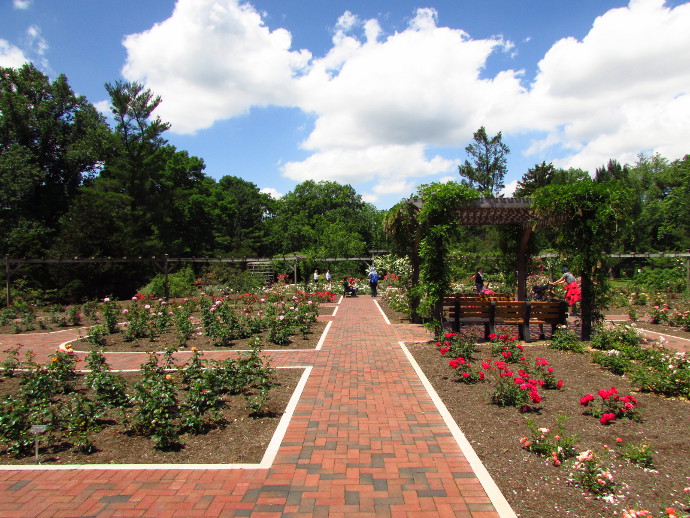 What a lovely park.  Their rose garden was in full bloom.  We were there right in the middle of June.  The garden was the first thing we went to.  As I mentioned, it was the annual Rose Festival, so all the beautiful roses were in full bloom.  There were some classes and lectures about roses that my kids didn't care about, instead they proceeded to chase each other on all the little paths in between the beds of roses.  The adults enjoyed a lovely walk, some photos, and the amazing smell in this garden.  Lucky for us, even though it was a festival, it wasn't too crowded and the kids didn't knock anyone down.  Whether you are coming with kids, or without kids, the Rose Garden in Colonial Park is a lovely place to visit.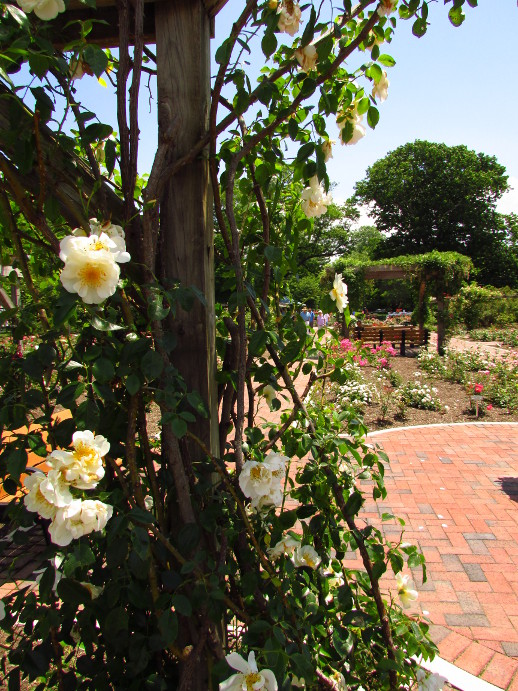 After we left the garden, we went across the street and down a walking/biking path that runs along the lake. The path is pretty long, so if you are looking for exercise, it makes a good choice. Our goal was the playground. The park has a very interesting set of equipment, it definitely looked like it catered to sensory exploration. My kids, who are very jaded when it comes to playgrounds and can be extremely picky, loved it. They spend a good long time playing there, while the parents sat on a nice shady bench and relaxed.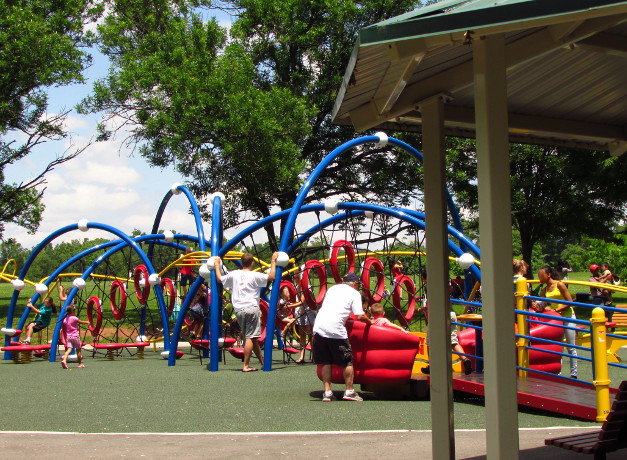 A little further down there is mini-golf and paddle boats. There is a small fee to play on both. I believe for both of them it's $8.00. The adults did not need to participate, so it was just the kids. Mini-golf was actually a lot of fun. I am usually not a fan of that activity, but this one started in one end, and went through the courses, and ended in another. When the ball went into the last hole it rolls back to the booth that sells the tickets. The kids made a race out of it. I am not sure if other mini-golf places have the same set up, but I really liked that they could make a fun game out of it. What I also liked is that the golf course was set up as a small garden. Lots of shade, flowers everywhere, benches. It was nice to walk through and follow the kids around.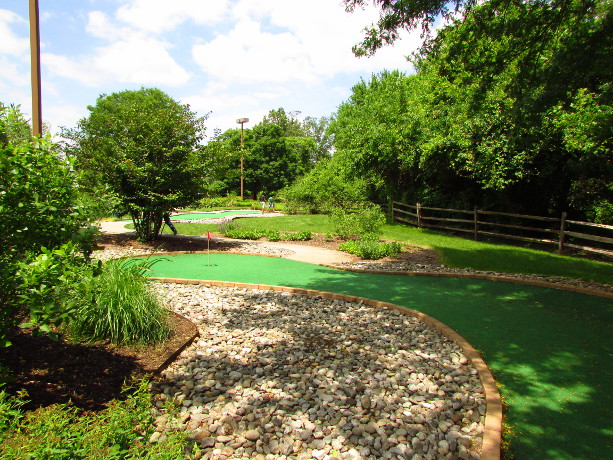 After the mini-golf they went on paddle boats.  There were five of them all together, so they split into 2 and 3.  Each paddle boat can have 4 people, but only 2 can paddle.  My youngest, being the smallest of all of them, got to sit in the back and not paddle, which made him upset, though only for a second.  They had a blast.  The lake is big enough to do paddle boat for a while if you are so inclined.  The kids lasted about twenty minutes or so.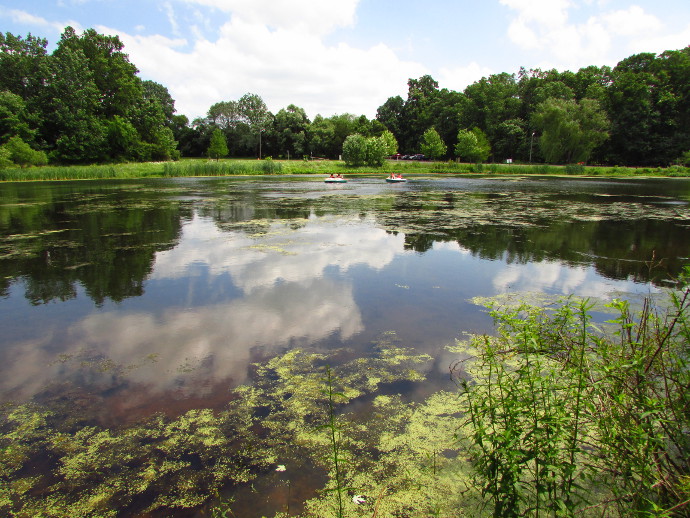 After the boats we went back on the path and to our car. It was such a nice day and even nicer because we spend it with our good friends! Everything is better when you have a friend. I am definitely coming back to Colonial Park again for some fun.
HERE is their website with all the information you might need, from directions to the kinds of playground equipment they have.