I have read one of the articles describing the best places to hike in NJ, and Stairway To Heaven jumped out at me right away. Located in Vernon, it is quite far from where I live.  Thankfully, I have a friend who grew up in this area and was willing to take us, newbies, hiking Stairway To Heaven trail.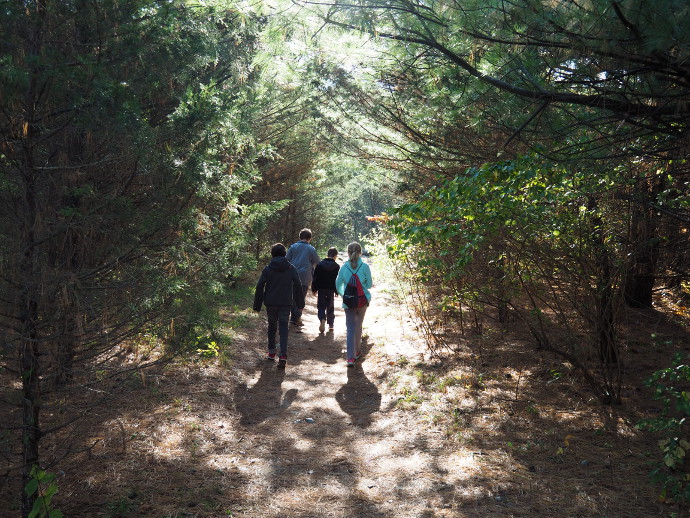 This hike is part of the Appalachian trail, which I thought was amazing. It is a dream of mine to hike the trail from start to finish one day. The part that we went on was rather arduous, and included hopping from rock to rock, and being very careful of slippery leaves. We had a bunch of 10-12 year old kids with us, and they did the hike just fine. According to my phone, we hiked about 1.5 mile there and then another 1.5 back. It doesn't seem like a lot, but it was all uphill. ALL UPHILL on boulders and rocks, along the cliff on the mountain. I loved it. There were quite a few people wearing babies on the hike, but not a whole lot of toddlers.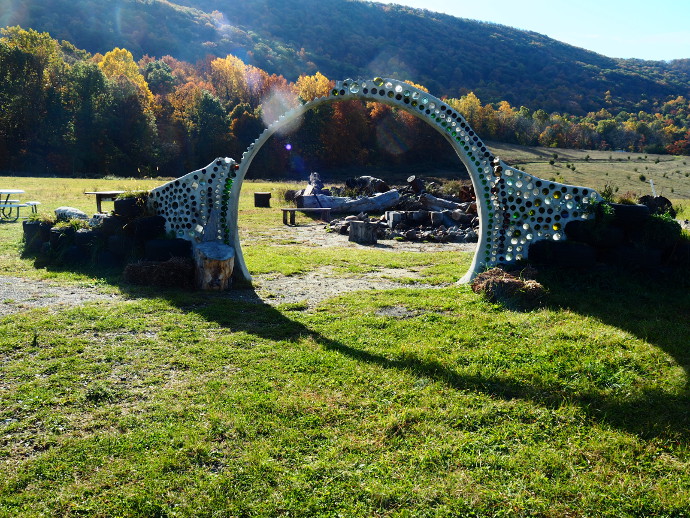 When we got there, we parked along the road. It is a dirt parking lot, and nothing much noticeable about it. We headed into the forest. On our way in, on the right, we saw what I think of as an art installation (the photo above), or a gate to another dimension. You choose. The kids had a fun time exploring it.
We walked through the most beautiful, bright yellow, deciduous forest area for a while, with leaves blowing past us.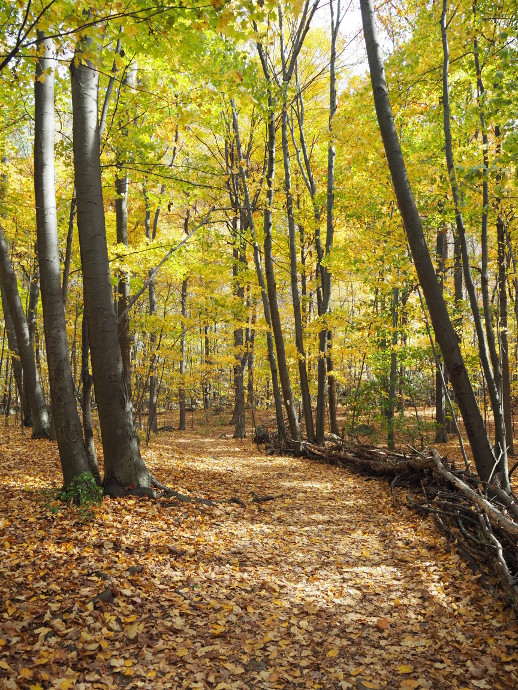 Then we came upon the mountain and the beginning of the uphill climb. I should mention, the trail is clearly marked with white paint, and is easy to follow. One side is a sheer drop, and the other side is a mountain wall. Not a whole lot of places to get lost.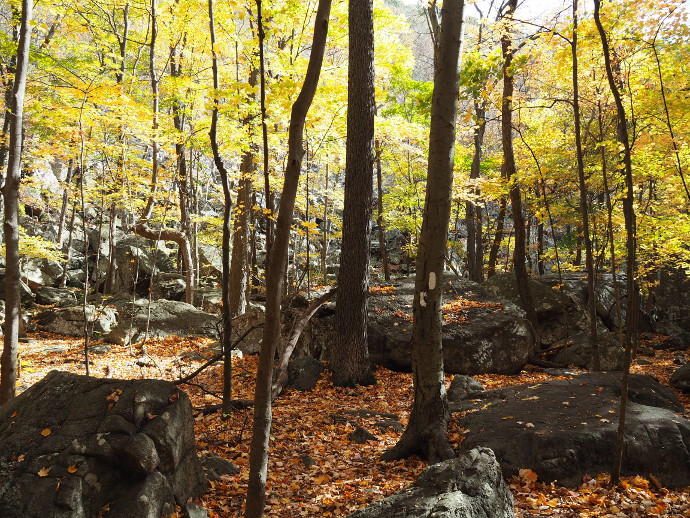 This is a very popular hiking spot, so there were lots of friendly and nice fellow hikers passing by us all the time. It took a while to get to the top. Once we did, we saw a man made pile of stones, with a little sign above that read: "view". We turned right at that pile, and came to the mailbox. Which was awesome! If you turn right at that pile, you are continuing down the Appalachian trail. You come to the mailbox, and then the trail starts sloping down the other side of the mountain.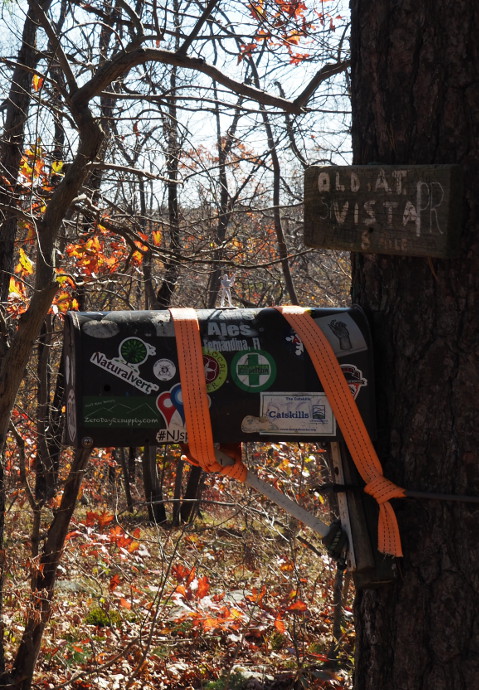 Luckily, a young man hiking past us, redirected us to the overhang that we were aiming for. You see, at the man made pile of rocks we were supposed to go left. We did that, and came to a beautiful spot, with a glorious view.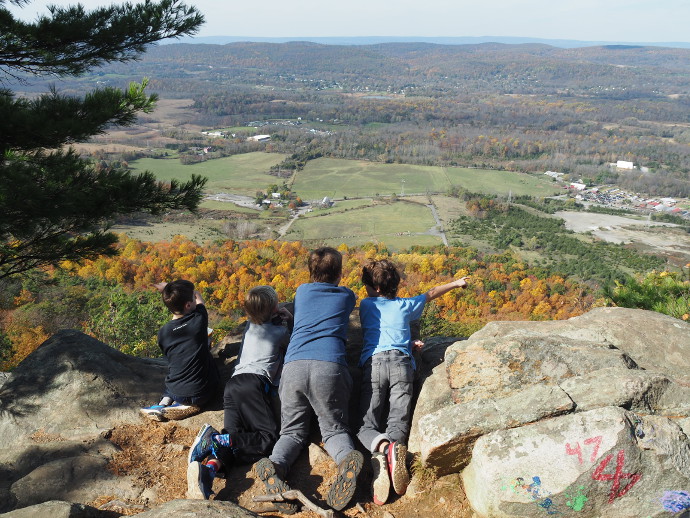 The birds that we usually see up above us were flying below us. It was totally worth the hike up.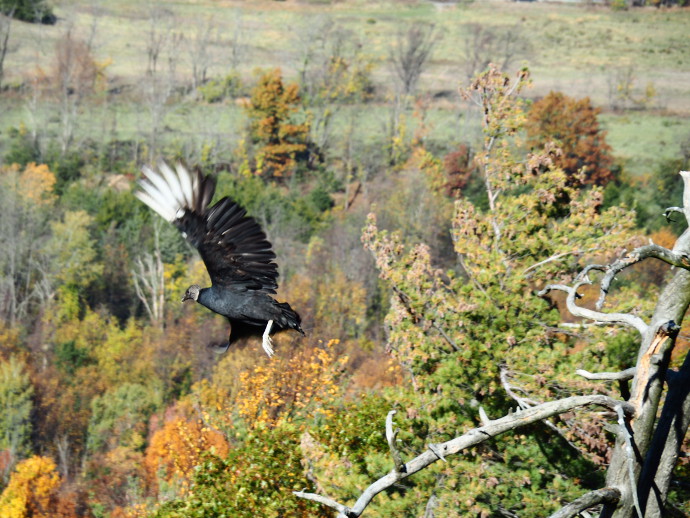 Of course, what goes up, must come down, so down we went. Down was in some ways harder than up. The leaves were slippery, and it was a slower process than up (though I did see a jogger happily hopping from rock to rock!).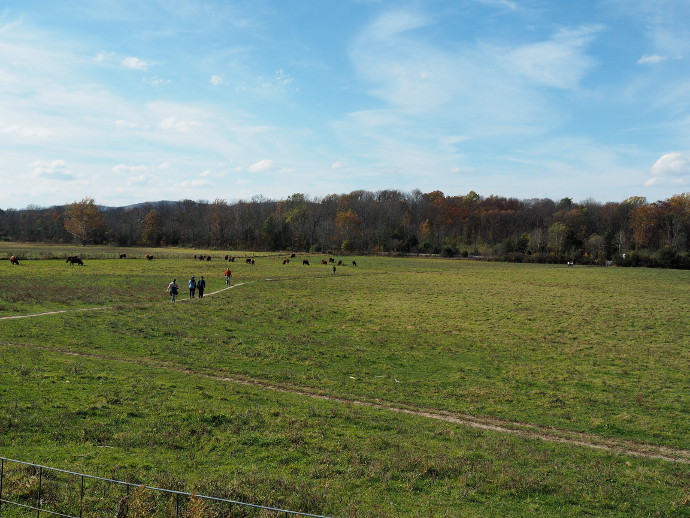 Across the street, the trail continued through a farm, and the train tracks. That side of the trail looked considerably easier. Here is the NJ Trails post about the Stairway to Heaven trail.
How to get there: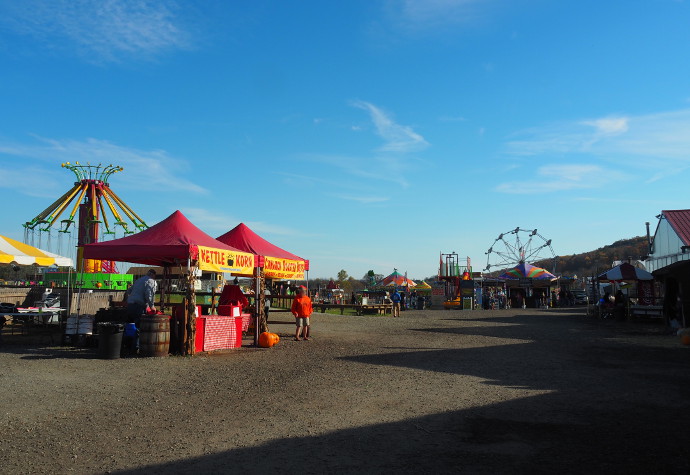 We pulled up along rt. 94, and used GPS direction for Heaven Hill Farm and Garden Center. Heaven Hill Farm is a destination on it's own, and is located diagonally across from the trail.  When we were there, they had a fair going on, with pumpkin picking, wine tasting and more. Maybe next time we will do the easy side of the trail, and visit the farm properly.  On google maps it is called: Pinwheel Vista, Wawayanda Mountains.