Over the last few summers we got to explore a new to us beach: Island Beach State Park.  What a wonderful place it is!! While we have not had the chance to visit every beach in NJ, we have been to a few: Belmar (which was awesome), Keansburg (nope), Seven Presidents (it was alright), Point Pleasant (fun and crowded boardwalk, with lots of rides and activities), Sandy Hook (love going there), and more.  The Island Beach State Park was a completely amazing beach, unlike any other beach that I had the chance to experience in NJ before.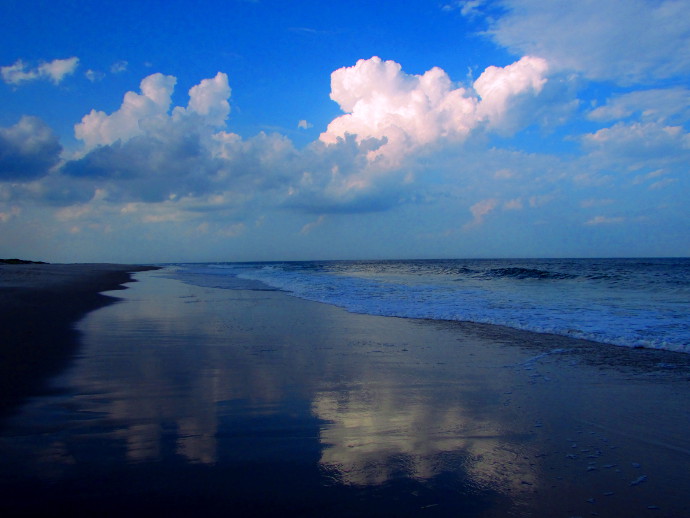 Island Beach State Park
In the recent few years we have come to Sandy Hook on a weekly basis. Mostly due to good company, and the proximity to our house. We usually come in the evening, and enjoy a beautiful sunset. While we enjoy Sandy Hook greatly, the Island Beach State blew us away. It is a state park, so there is a small admission fee per car.  I believe we paid $10.00 to get in, and we were there on the weekend. It is less during the weekday.
This park is so wonderfully wild.  There is no boardwalk, no attractions, just dunes, wildlife, ocean and you. I loved it! We were able to stay for quite a while, until we got rained out by a crazy thunderstorm that was centered just around where we were. See the storm approaching in the photo below?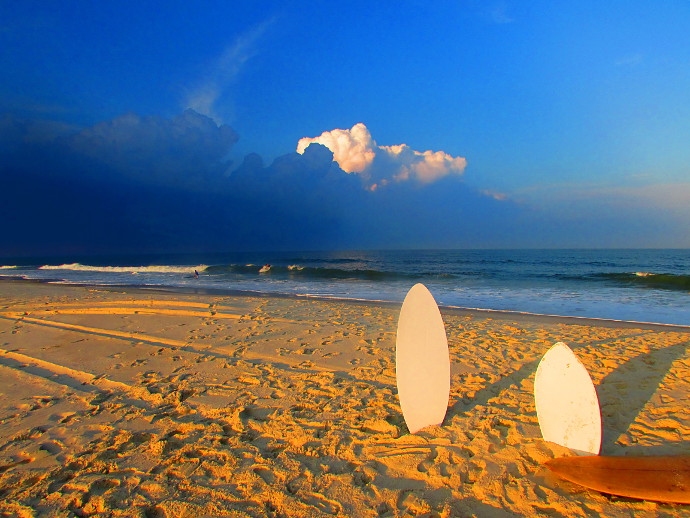 Many people there come to surf. You can even drive onto the sand if you have an appropriate car (which I don't). There were campers hanging out right on the beach, and that is something I will definitely consider in the future. There is a regular beach for folks to go and enjoy the ocean, and there is a surf beach, which had no lifeguards. That's where we were.  This beach did have several families camping, and surfers having fun.  You are allowed to have a campfire, as long as it at least 50 feet from the dunes, and you make sure to extinguish it and clean up after yourself. Like many other state parks it has a carry in/carry out garbage policy, so don't forget your garbage bag. We made a small fire to roast marshmallows and hot dogs.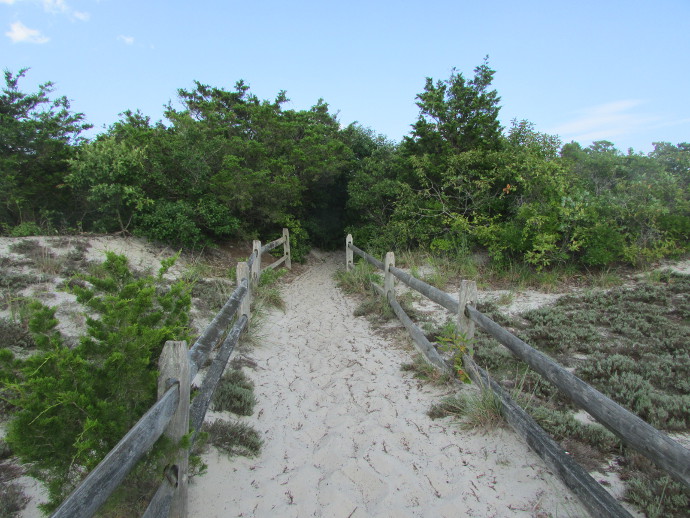 The walk to the beach from the parking can be a bit tough through the sandy dunes. Lots of ups and downs.  However, it's extremely beautiful.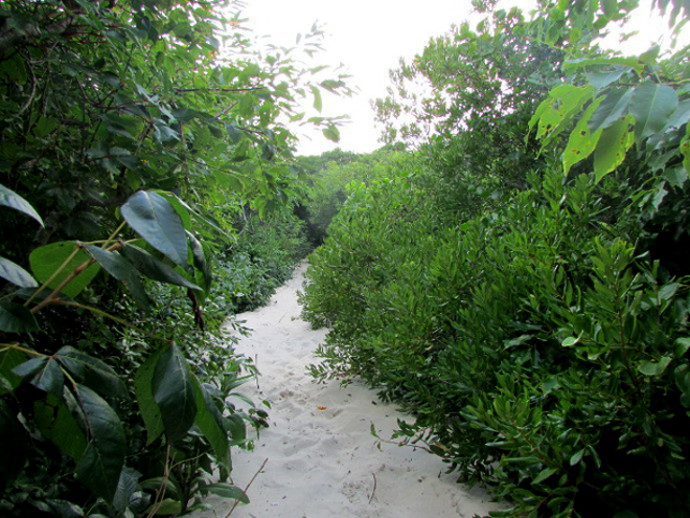 I just love how untouched and unspoiled this beach is.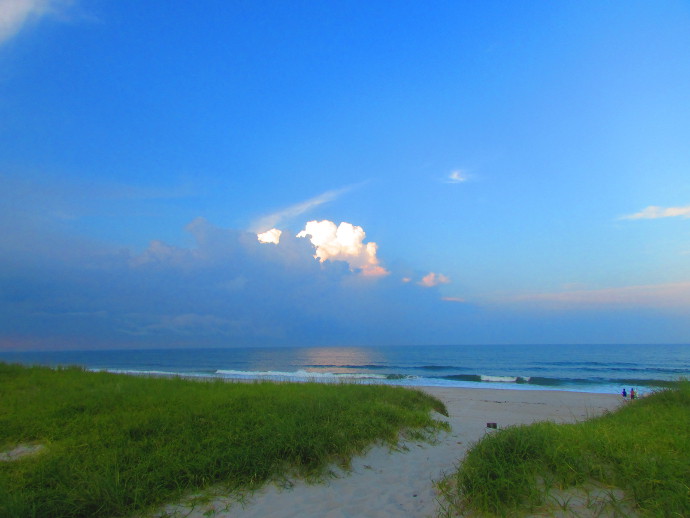 When we drove through the park, it was several miles long, and we made it all the way to the end.  We couldn't go to the very tip of the island due to a protected bird nesting area. On the way down to the end we saw signs that read "Do Not Feed Fox". We all giggled about it, but then in the dunes we saw a beautiful red fox, just napping and relaxing.  We also saw dolphins swim by and a whole bunch of different birds.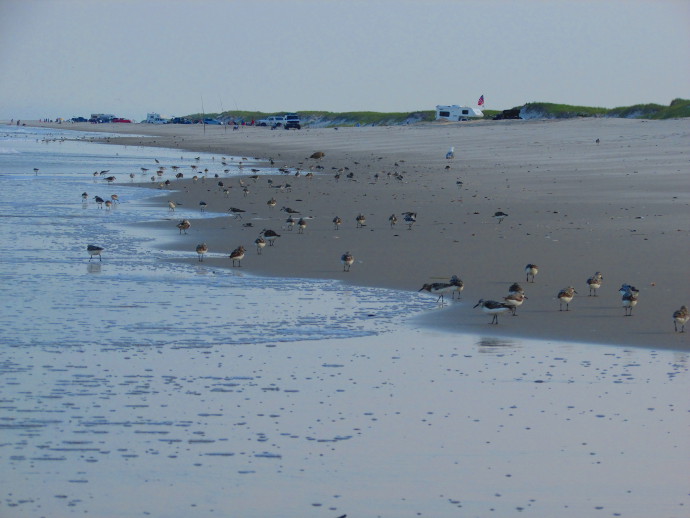 There is a small nature interpretive center, with decent bathrooms. The center itself was closed, so we couldn't really go in, but the bathrooms were open.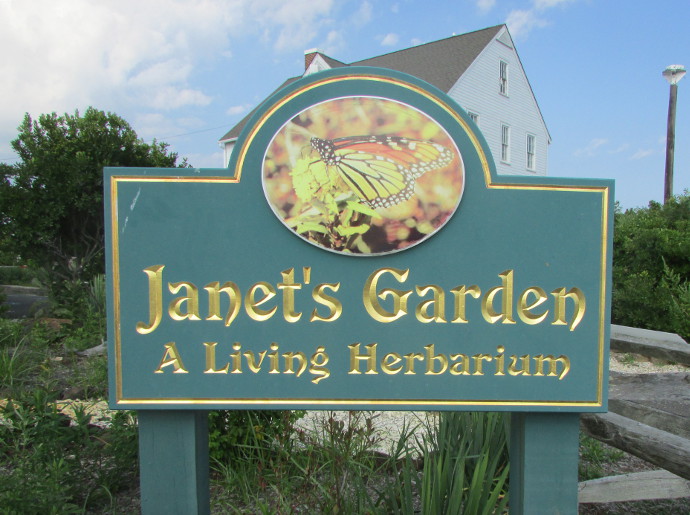 I can't wait to go again and explore this park more! With it's silky sand, lush green dunes, teeming wildlife and clear blue waters, it has so much to offer to it's visitors!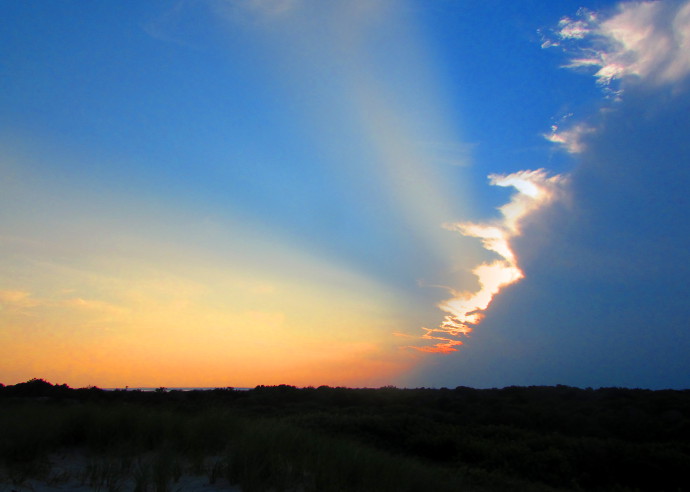 If you choose to go camping, or need more info, make sure the check out their website.