I want to say 'vacation', but it really was not a vacation, it was a trip. It was our trip. Our trip to Maine in the summer of 2019. A busy, busy, full of walking, hiking, running, and of course, eating trip. It was the longest time we have been away from home in quite a few years, and we had a blast. It was a camping trip to top it all of, so the entire 7 days we spent sleeping in a tent or cabin.
I won't bore you with places we stayed at. They were campgrounds, and worked perfectly fine for what they were, but there was nothing particularly notable about them. We just used them to pitch a tent and sleep, and didn't really stay on those locations for a prolonged period of time. Instead, I want to share all the amazing places we visited.
Day 1:
The first day of our trip to Maine begins in Massachusetts.
The first three nights our plan was to stay in Georgetown. It was the weekend, and we didn't want a super touristy spot. Georgetown was perfect.
On the way up, to break down the drive and to make sure we do more than just spend the day driving, we made two stops: The Butterfly Place in Massachusetts, and America's Stonehenge.
The Butterfly Place was originally planned, by me, mom, because "I" like butterflies. Really. It was a stop for me. The kids and husband were tagging along because, well, we were far enough from home and they didn't have a choice. However, everyone enjoyed it very much. It was quite amazing to walk through the butterfly pavilion and see species of butterflies, moths, birds, plants that you have never seen before, and likely will not see again. It was also fun to have butterflies land on you, and to see the cute little birds nesting. You could feel how much care and love has been put into this place. It was a great first stop, and everyone loved it. Of course, I took a million photos, here are just a few.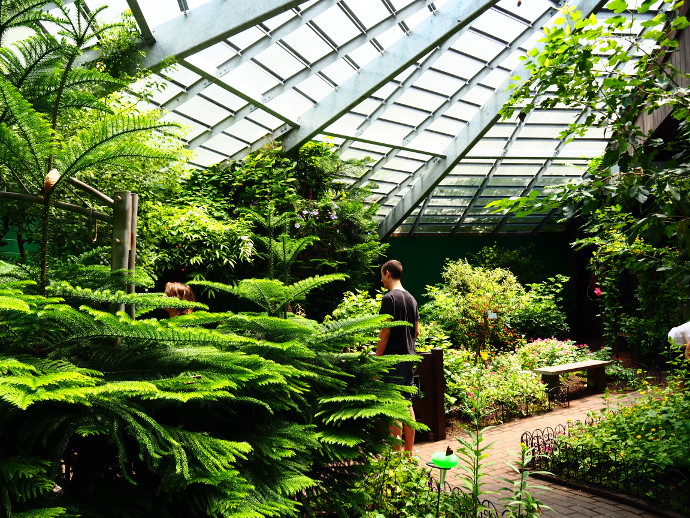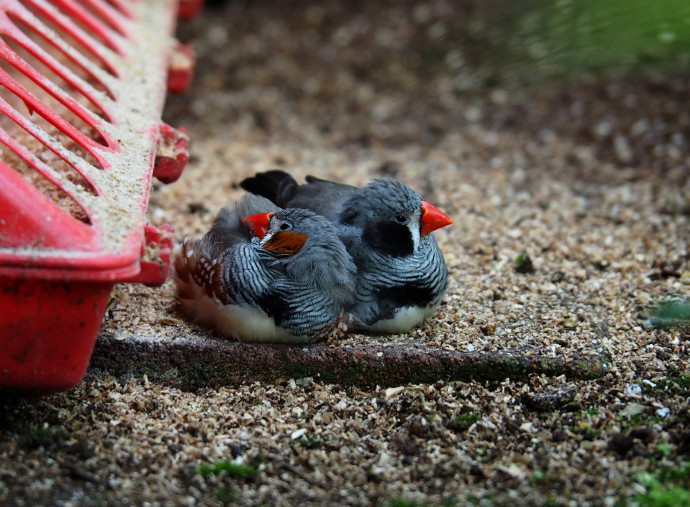 The American Stonehenge was our next stop, but first we went for lunch at The Great Harvest Bread Company. They had good sandwiches.
American Stonehenge was an interesting spot to see. We went through the little gift shop and onto a hike. It is an active archaeological site, so plenty to learn and explore. Once we had enough of the main area, we dispersed a bit further down the trail. Lucky for us it was blueberry season.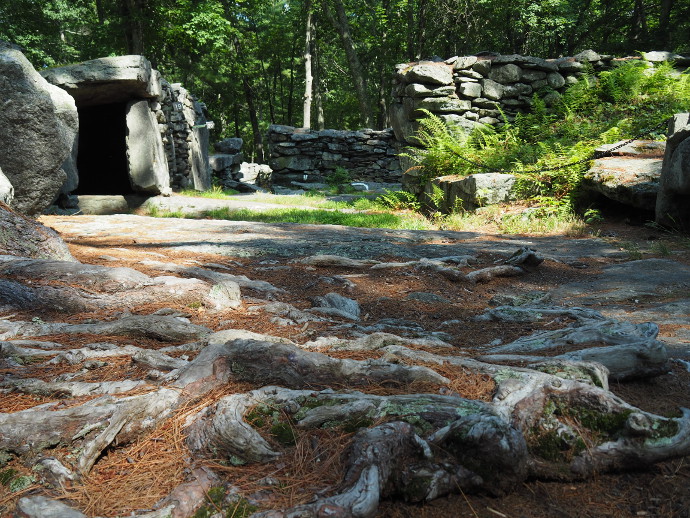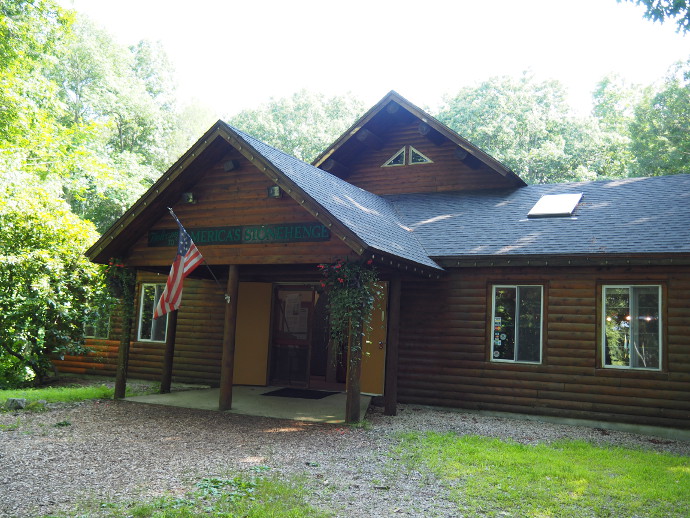 Finally, we reached our destination. Right before we settled for the night, we stopped at Schutty's Seafood to enjoy their legendary lobster roll. Totally worth it.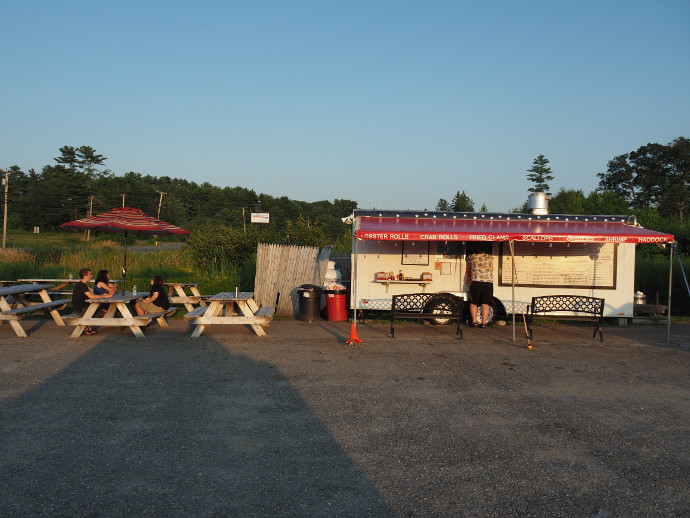 Day 2
Our first stop once in Maine was Georgetown. I had a few reasons to pick it over the more touristy towns around. I knew we would be there on the weekend, and wanted to be away from the crowds. It was just as we expected. We stayed in a tiny cabin on a local campground, got our coffee in a tiny (and only store for miles around) grocery store.
When we woke up the first day after getting there, we had no particular plan. We went to visit the famed L.L. Bean Flagship Store in Freeport. Did a bit of shopping there, and had late breakfast/early lunch in L.L. Bean (the hot sandwiches were delicious).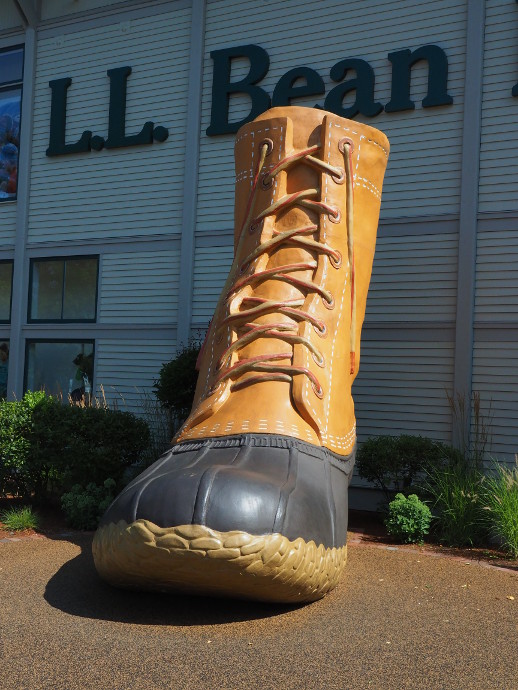 After, we went to Reid State Park and enjoyed the pristine beach. It was an actual beach, with sand. Seriously, us, New Jersians, need to appreciate sand on our beaches! Reid State Park was really a nice, low key, and very beautiful place to explore. Here are a few photos.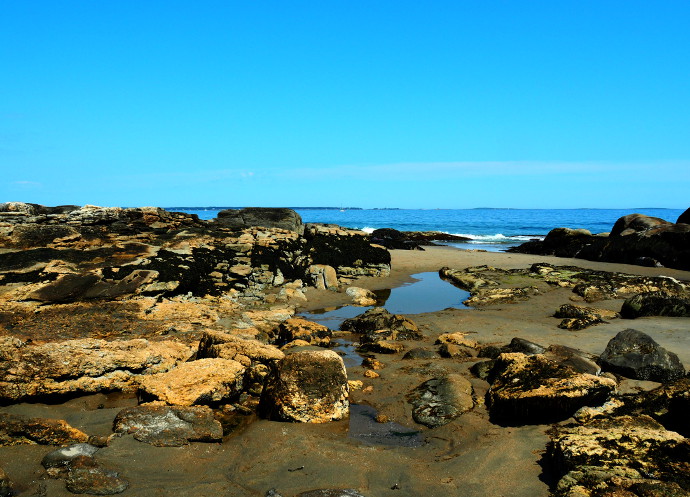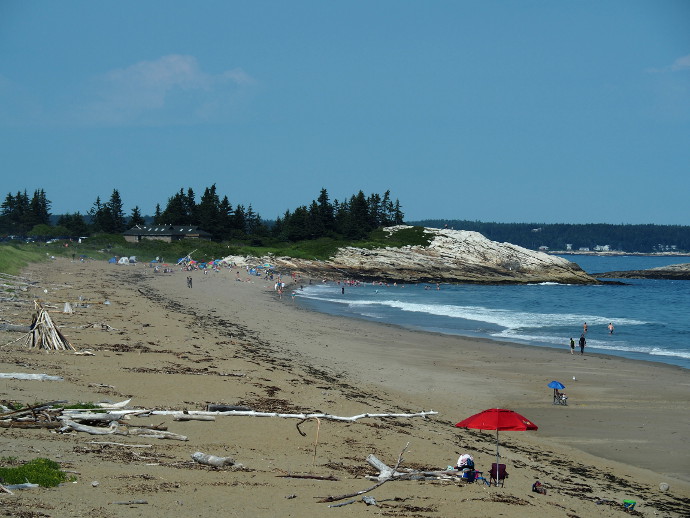 Since a lot of our traveling revolves around food, or finding food, or thinking about food, eating food, once we hung out at the beach for a while, and took a hike we got hungry again. Georgetown is not a very big place, but there is a little pier, where they serve lobster in a very unpretentious way. We got to sit outside on a warm evening, watch the sunset, and enjoy our lobster. On a separate note. It was the kids' first time trying lobster in a shell, and they were not the biggest fans, so my husband and I had way more lobster than originally planned.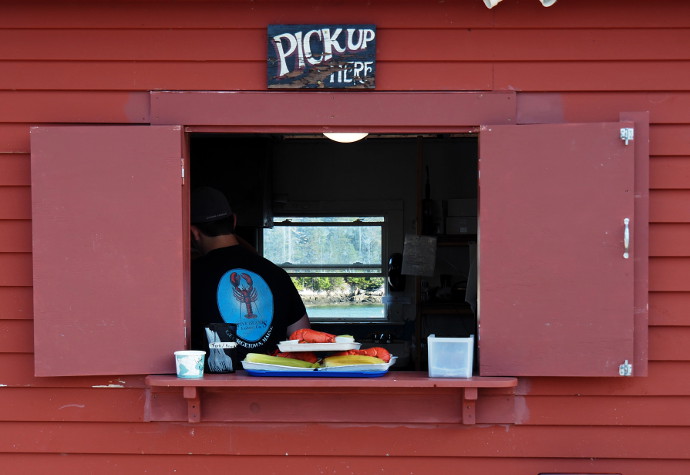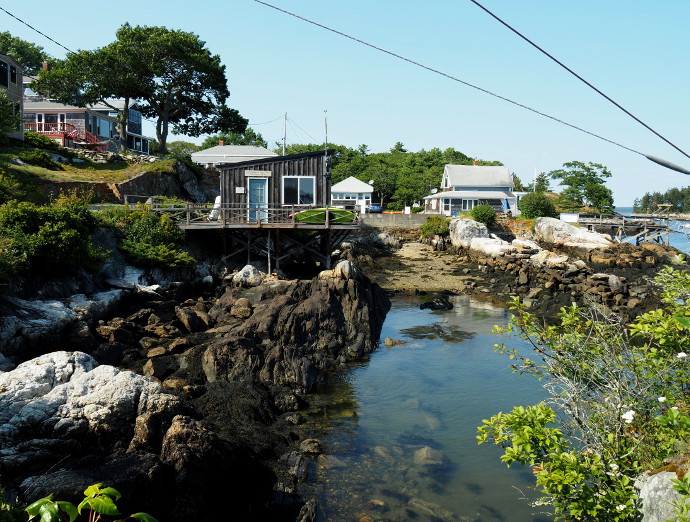 Days 3 and 4
Day 3 was really one of my favorite days. We woke up super early, had breakfast in the cabin, and drove about an hour north. Where we boarded about an hour boat ride over to an island.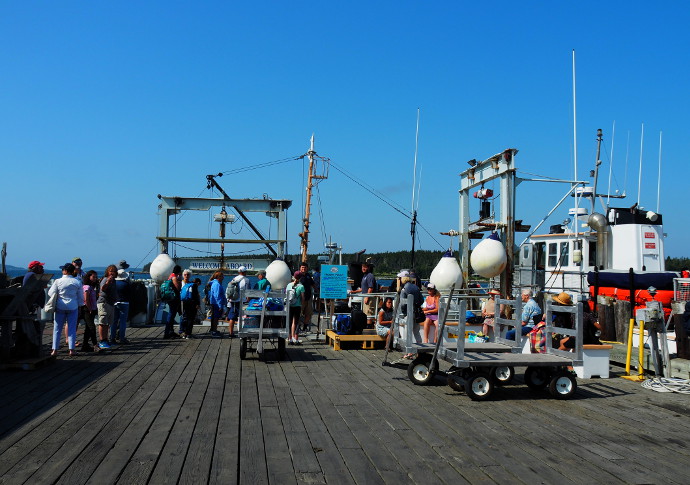 The boat ride itself was delightful. Lighthouses, seals, birds of all kinds, it was all a lot of fun. I burned from the reflection of the sun on the water! Bring sunscreen. My kids did better because they are smarter.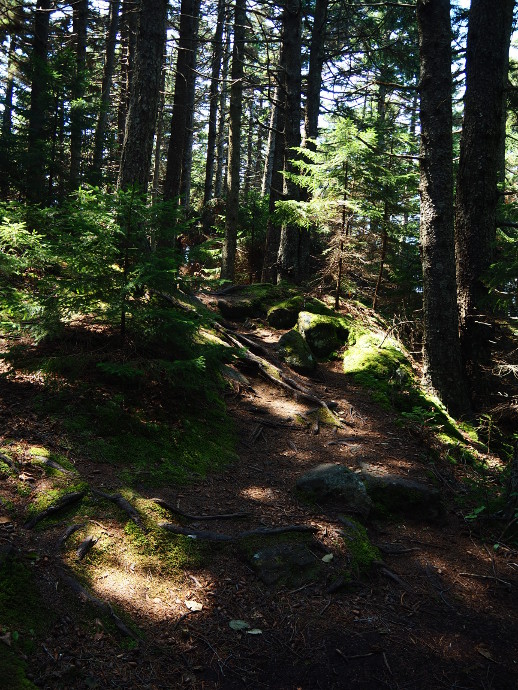 Day 4 was really our travel day. It was the day that we packed all of our stuff and people back into our little wagon and made our way further north to Bar Harbor. First, we drove to Boothbay, where we found a laundromat and had breakfast. We drove past the botanical garden, and decided that we are all too tired to go in.
About an hour before we got to Bar Harbor, we stopped at the Big Chicken Barn to peruse their giant collection of used books and other fun things (like antique doll heads). We easily spent a few hours there. It is a huge space and lots to explore.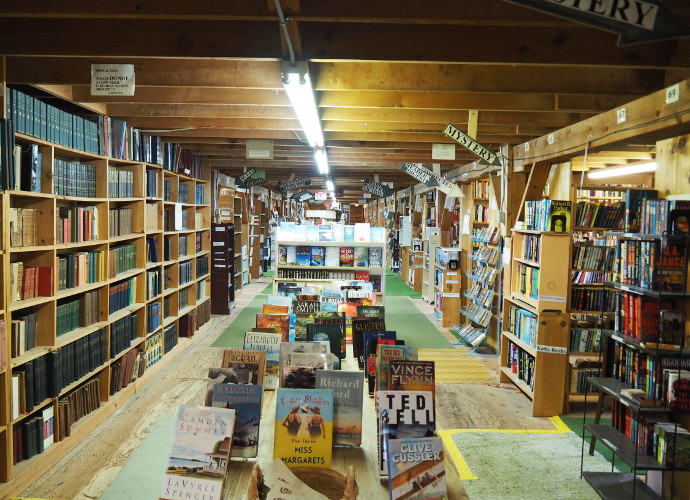 Finally we made our way to Acadia National Park. The first stop, as you probably can guess was FOOD. Ha! We had lunch at the famous Jordan Pond House. The wait to be seated was short, the food was delicious (the popovers is why we were there), albeit more expensive than I anticipated. I firmly believe that we had to try it once, and if we ever end up in that space again, we will skip it. Once was worth it though.
Then we made our way to our campground. We stayed at Blackwoods, and it was very basic, and cheap. It worked for us, since we would only go there to sleep. After setting up our tent in the daylight, and unloading sleeping things, we drove up to Cadillac Mountain. There we took a great little hike about a mile down around the blue trail (I call it the blue trail because there were blue markings all around, but I really have no idea). The kids bouncing up and down on rocks like some kind of reckless mountain goats nearly gave me a heart attack, but I sucked it up and enjoyed the glorious view from there. We hiked and explored for about an hour and a half, and then enjoyed a beautiful sunset from the top of the mountain.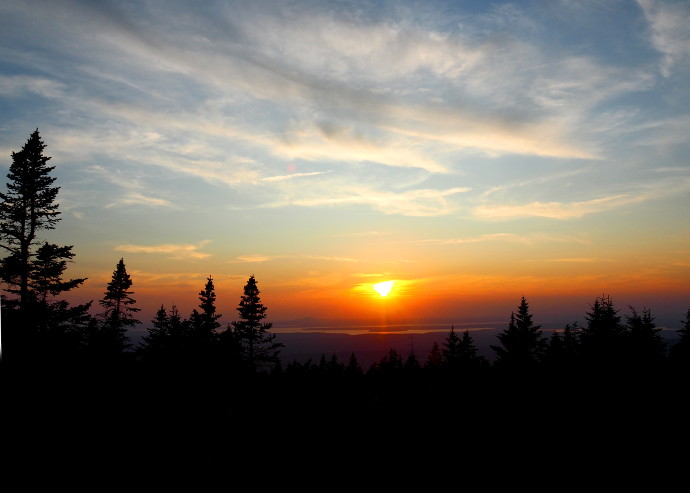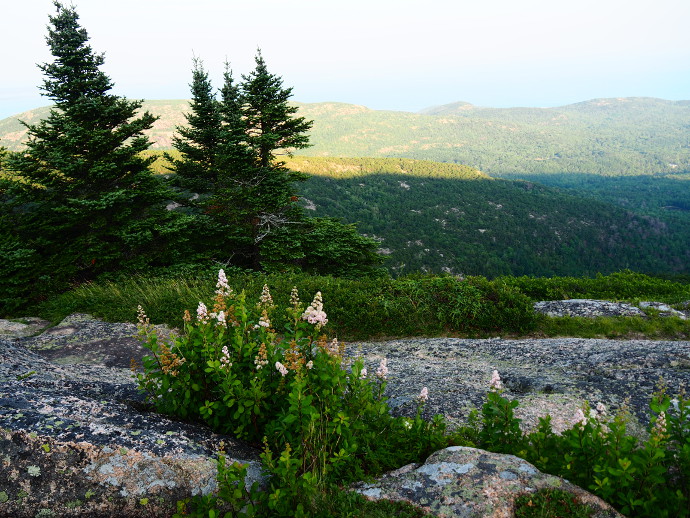 In the evening, we headed down to Bar Harbor. Parking after 7 or 8 pm (I really don't remember) was free, and we spent the night exploring the town. The kids left on their own, and it was just the two of us. We stumbled into an outdoor orchestra concert and then found beer and fries. It was a great evening!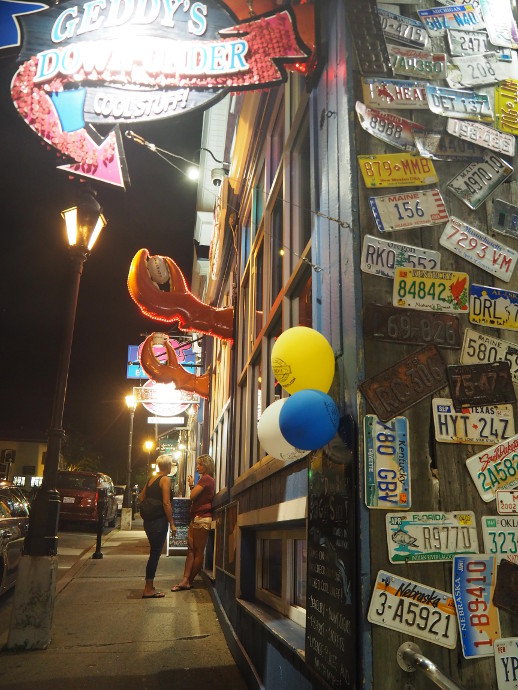 Day 5
Day 5 was our only full day in Acadia, and we took full advantage of it. It was recommended to us that we take the free shuttle from location to location. It seemed like a great option, but we decided to maximize our time, and drive. Our first stop was Seal Harbor, where we enjoyed the tiny bit of sand and the clear water.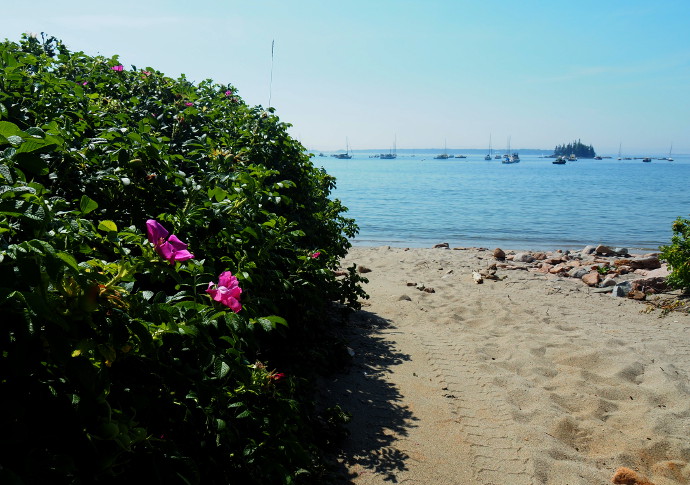 Then we drove over to the Wonderland Trail. It was a delightful, short and manageable hike to the water. Where we got to see the fog roll in. The fog is super awesome by the way!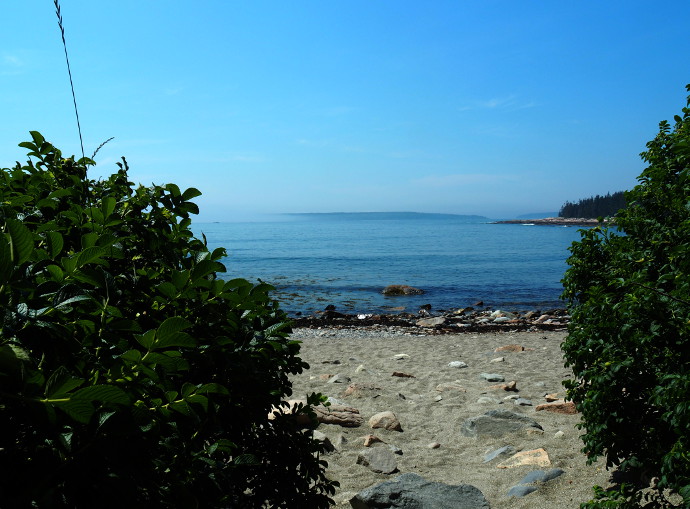 Next, and I caution you all strongly against doing this, we asked a complete stranger for what he thinks a fun hike is. He said Beech Mountain. Thanks, complete stranger. It was a fun hike. A strenuous, difficult hike, where we were so out of breath everyone (other than our relatively fit children) thought we were not going to make it to the top of the mountain. It seemed that the top would never ever materialize. Eventually, we made it though, and were rewarded with an amazing view, and a fire tower to explore.
The way down was a breeze!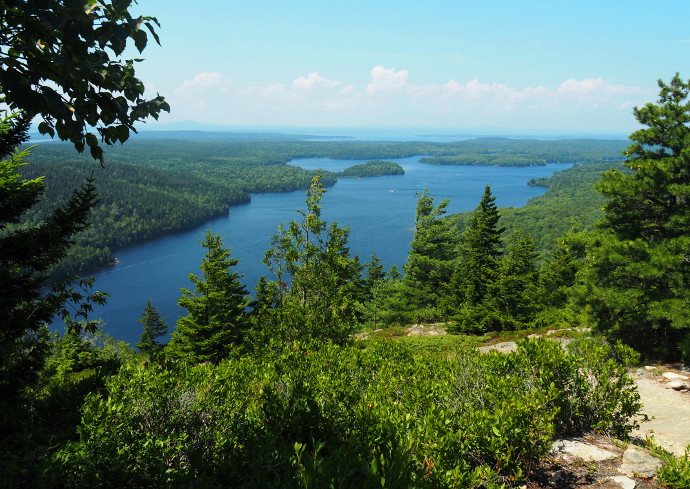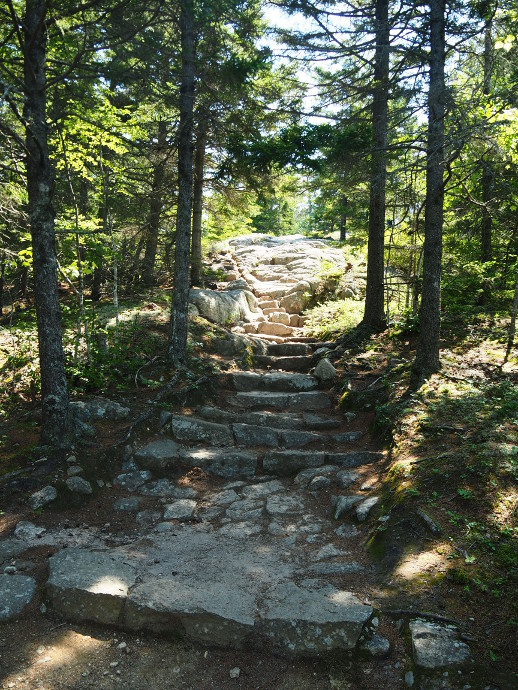 After that hike, on the way back to our campground, we found an organic farm, Beech Hill Farm. Got a bunch of veggies, and went to our tents to have a salad and take a nice long nap. When we woke up, it was getting late, so of course we headed back to Bar Harbor to spend another fun night exploring the town. While there, the fog really rolled in from the sea, and it went from being super sunny to an amazing dense fog in minutes. I loved it!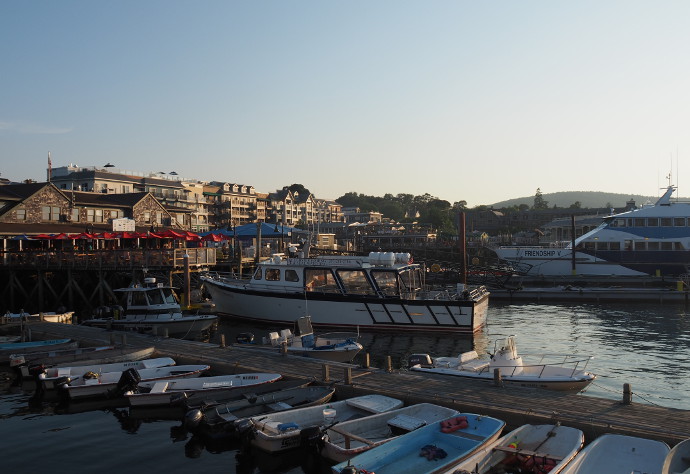 Day 6
This was our last morning in Acadia. We had breakfast in town, and then drove over to the Sand Beach. It was lovely, and sunny. The water was icy cold, but we had fun splashing in it anyway.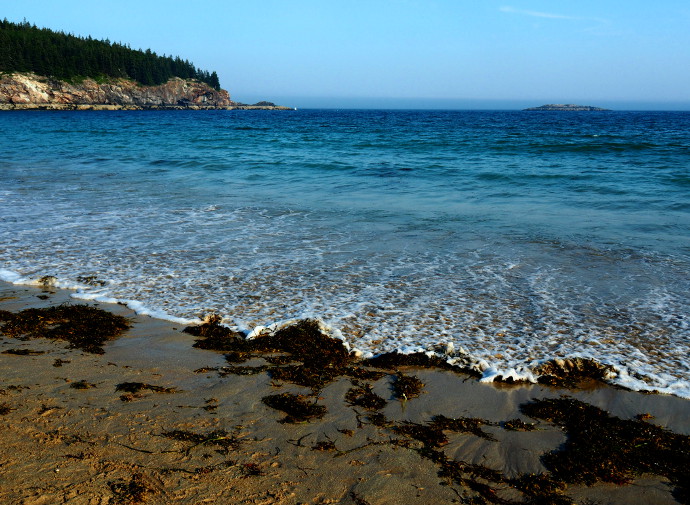 After, we drove through Thunder Hole and Otter's Creek. However, the fog came in again, and the temperature changed from 80 to 55 in minutes. I find it so fascinating that that happens. I know why it happens, I just really like it!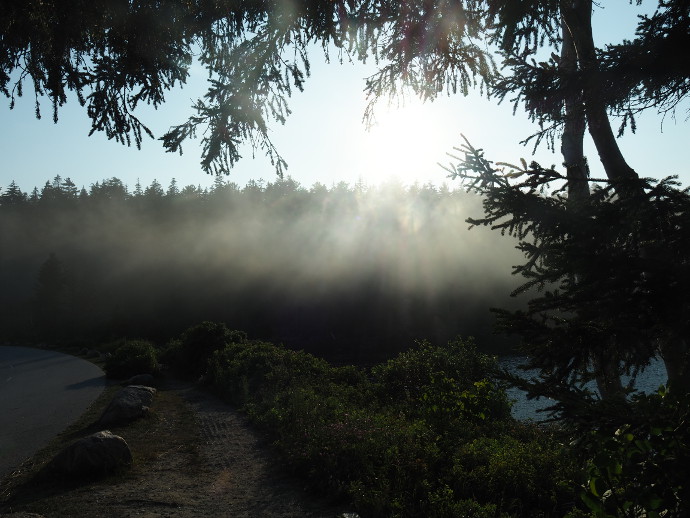 Sadly, it was time for us to leave Bar Harbor and Acadia behind. Off we went back to Freeport.
Day 7, the last day of our trip to Maine
We woke up super early. It was our day to go back home to NJ. After packing our car, we headed out for a long and action filled day.
First thing was breakfast. FOOD! This place is totally worth a mention. It had the best breakfast we had through the entire trip. If you find yourself in Freeport, ME, make sure to stop at Isabella's. It was so delicious!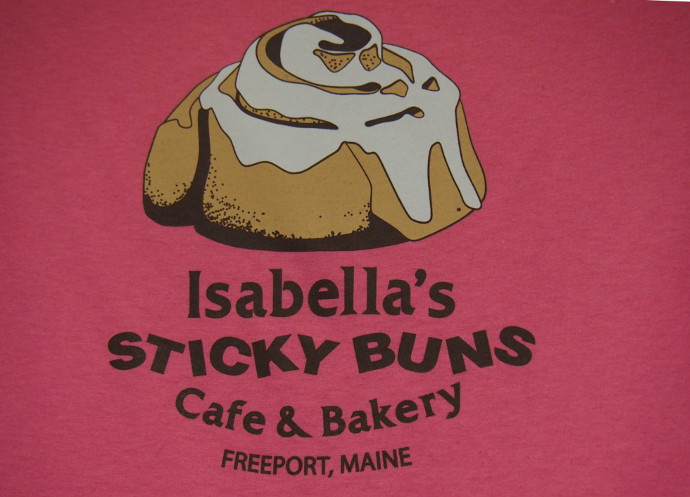 Did you know that L.L. Bean hosts a number of outdoor classes?! It is pretty amazing, and there are some really great options to choose from. Many are very inexpensive, and some are free. That is what we started our day with.
Once our class was over, we headed back south. I had a plan. The Portland Lighthouse! I wanted to see it for years. I found a photo of it in some magazine while in high school and painted it. It was amazing to see it in real life. We spent a few hours there, had one last lobster roll at a food truck nearby, met a really cool artist, Kris Kristiansen.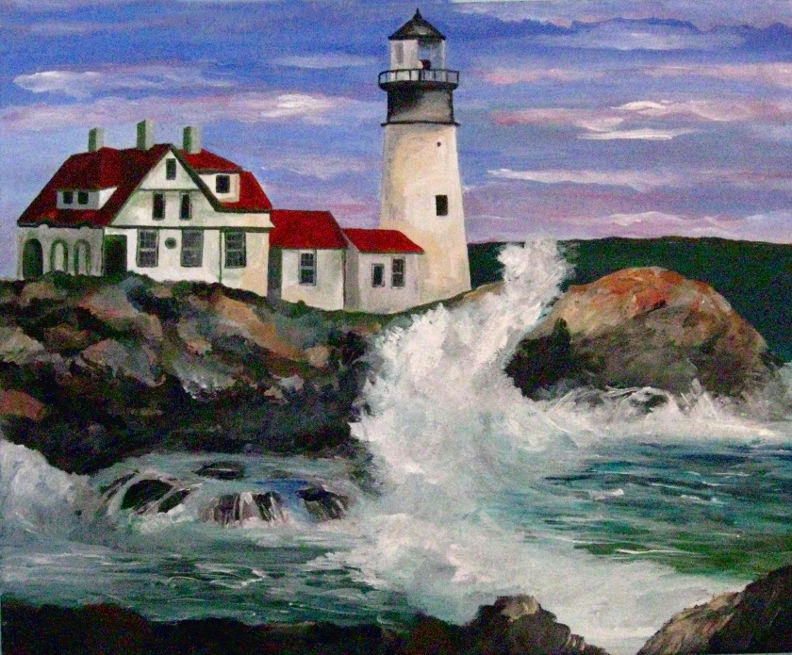 After spending some time there, I had another stop I wanted to do. Mystic Seaport. It was on the way home anyway. We got there too late for the museum, but not too late to watch the sunset, and explore the area. The kids, as they often do, went of on their own. We enjoyed some great street performances, and walked around a bit. Mystic Seaport is where we stopped for the best meal out in a long time! Seriously, this might be my favorite place I ever ate at. EVER! It was at the Grass and Bone. It is actually a butcher shop, but if you are going to eat meat in a restaurant, this is the place to do it.
For posterity, I included a photo of the Mystic Pizza, though we did not stop there.
I would totally consider going to Mystic Seaport for a day trip.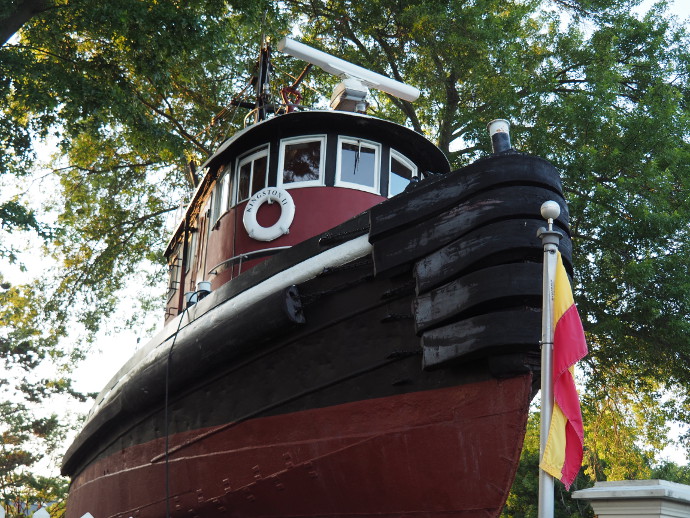 Finally, close to midnight, we finished our trip to Maine and came back home to Jersey.
You might also like to read about our visit to Ithaca.