Bucks County, PA
May 2018
This has been a long time coming!! I'd drive by that place a few times a month, and would always wonder what is there.  Finally we made it!  This time it was just my little one, my husband and I.  The big kid was off on his own adventure.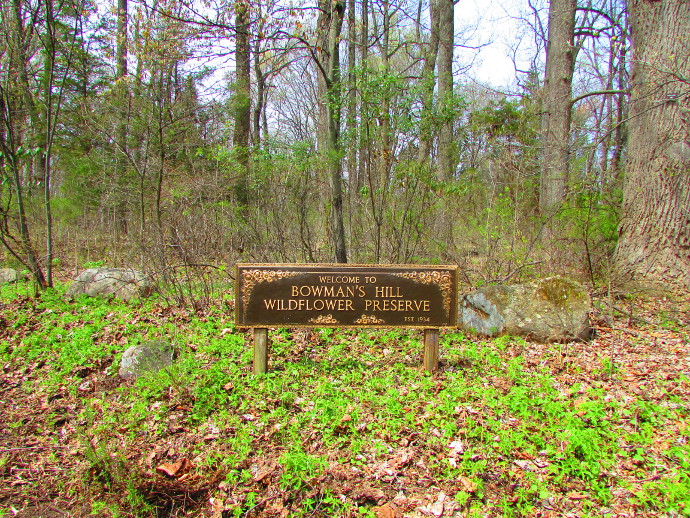 ***This page contains affiliate links.***
We pulled into the parking lot, and parked right on the bottom.  Turns out that you can go all the way uphill, park by the visitor center and hike from there.  We wound up hiking from the bottom, uphill, to the visitor center.  It is O.K. with me, but my little one was not happy at all.  We did make it quickly, the walk is not that bad.  First thing we did was to stop by the visitor center.  We got a map, which was very helpful.  We also talked to the lady manning the center.  She was also very helpful: she told us where the most flowers are blooming, and which way is the best way to get started.  We also found out that all the trails put together run about two and a half miles, which can easily be done in a day.
The cost of admission is quite inexpensive: $6.00 per adult, and $3.00 per child, with discounts for seniors and students available. I don't mind paying admission to this place at all.  Interestingly enough I found a Groupon Deal (sponsored link) for this place.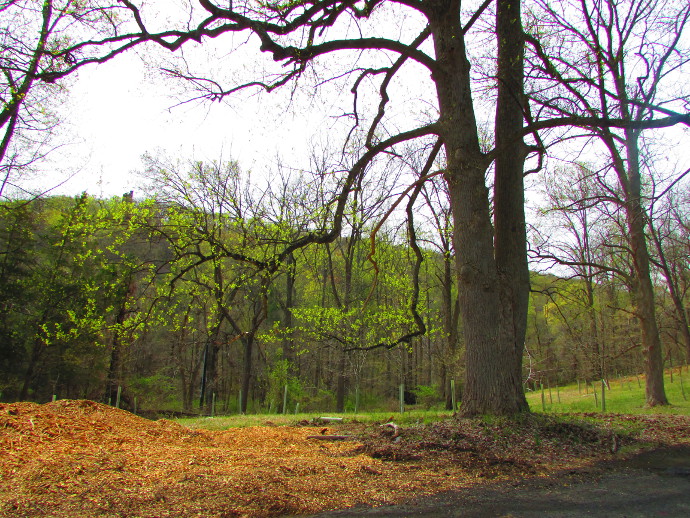 We also knew that we were not coming back to the visitor center, so we got a souvenir right away: a pair of bird watching binoculars.  The best souvenir ever! It came in very handy on our walk.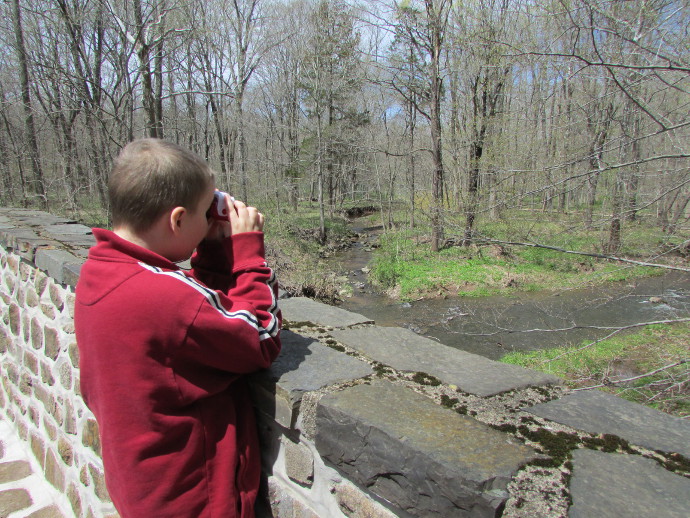 The hike took us about an hour, but we stopped in several places to explore.  It was the middle of April, and there were so many beautiful flowers blooming already.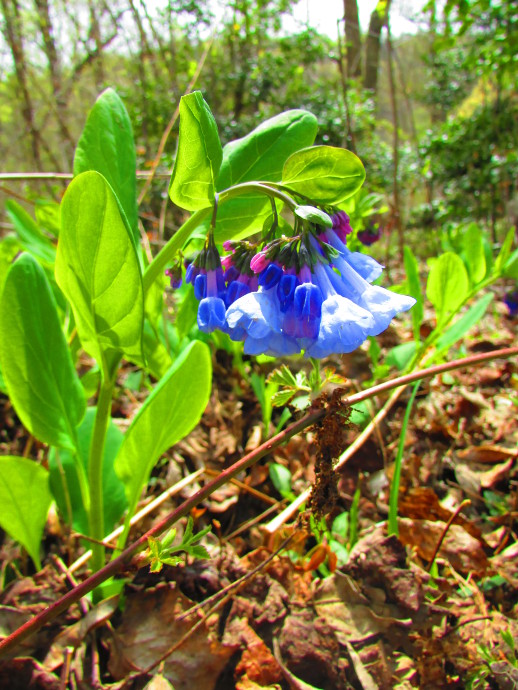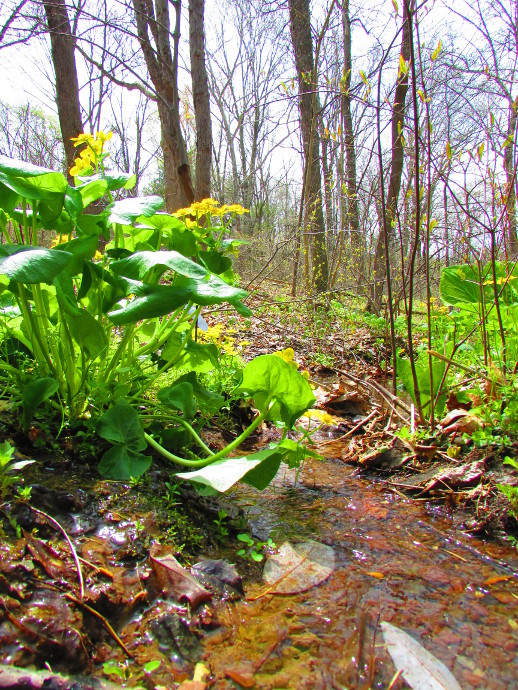 We stopped to explore the stream under the bridge,  I think that was my little ones favorite spot.
On our way out we stopped to see the pond, and met a curious, friendly frog. I could spend hours relaxing by the pond, the entire area has a great atmosphere!
Not far from Bowman Hill Wildflower Preserve is the Bowman Tower. We had every intention to visit it, but instead we went across the street to Washington Crossing State Park to enjoy the view of the Delaware River.  Actually, Washington Crossing State Park can (and in our near future will) be a separate day trip.  They have a lot to offer, and so much going on.  You can check their website out right here: WASHINGTON CROSSING HISTORIC PARK.  There is visitor information, as well as some amazing events!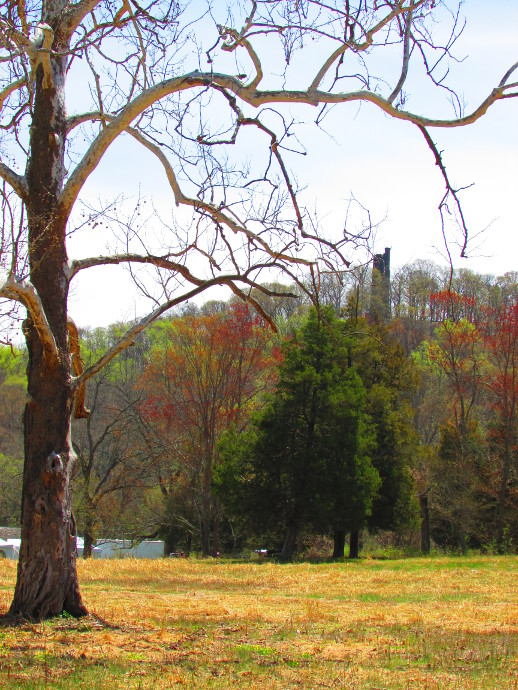 Of course, the Wildflower Preserve is minutes outside of New Hope, PA, so we went to The Landing for lunch. To find out more about what to do and see in New Hope, look HERE.  To visit the Bowman Hill Wildflower Preserve, check out their WEBSITE for all the visitor information.
Here are a few more photos from our visit to Bowman Hill Wildflower Preserve: