Some of the wonderful places that we have been to in Monmouth County, NJ! We have loved each and single one of these, and there is just so much to see there! I hope you like going on our adventures with us, or go out there and enjoy some on your own!
Here are some wonderful Monmouth County destinations to check out with your family!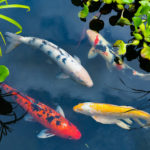 This was a lovely day to spend an afternoon, followed up by a visit to the beach.
It was such a pleasure to visit this wonderful National Park. We had a great time at the tour, and hope you will too!
A day filled with adventure and fun. The kids and adults got to be archeologists for a day at Big Brook Park in NJ.
Right at this moment this happens to be my favorite beach to visit with my family.  It is clean, kid friendly, has amazing free concerts, great friends, beautiful sunsets, and so much more.
This year my younger one wanted to include a few friends for his birthday celebration.  On his birthday we invited two of their close friends and went to IPlay America.  It went very well, all the kids enjoyed it very much!  Read more about it here!
If your kid loves animals, no matter what age they are they will enjoy this trip!  We had quite an experience here, and enjoyed every minute.  Keep in mind though, they are only open at very specific few weeks during the spring, and during the fall, so pay attention to the dates.