This August, I piled some teens into my car and took a drive down to Happy Day Farm. I really just wanted to see some flowers. We parked in a nice, open field and went to the admissions window. It is a nice walk to the admissions. Oh! An important thing to remember! They are cash only.

A while back we visited the Sussex sunflower maze, and this year wanted something different.
The reason I wanted to go there is for my weekly nature fix. Normally, I enjoy a hike or an evening on the beach, but I figured let's do something different. What I enjoyed about the farm is the diverse fields they have there: corn, lavender, zinnias, sunflowers, blueberries, raspberries and fruit trees were all around us.

The admission price was $10 to pick the zinnias, and $15 to pick the sunflowers. I completely understand why the farm needs to charge an admission. People just show up to take photos and don't pick any flowers constantly. In fact, there were a lot people there whose intention was to take beautiful photographs. We wound up just paying to pick the zinnias. Which were absolutely gorgeous and lasted a very long time. When I say a long time, I mean about 2 weeks. That is unheard of when you buy them in a store!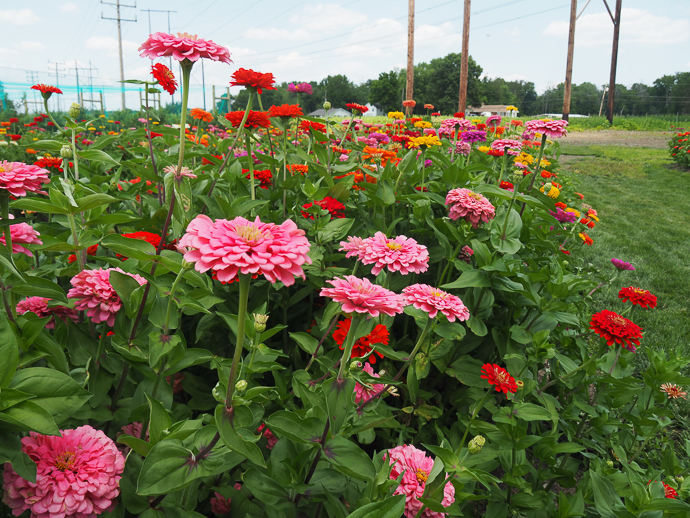 We lounged for a bit by the lavender field, and watched the dragonflies. We were too late for the lavender season, you can check their website to see what's in season.
Because the sunflower fields are quite a distance away, most people ride on the hay wagon to get to them.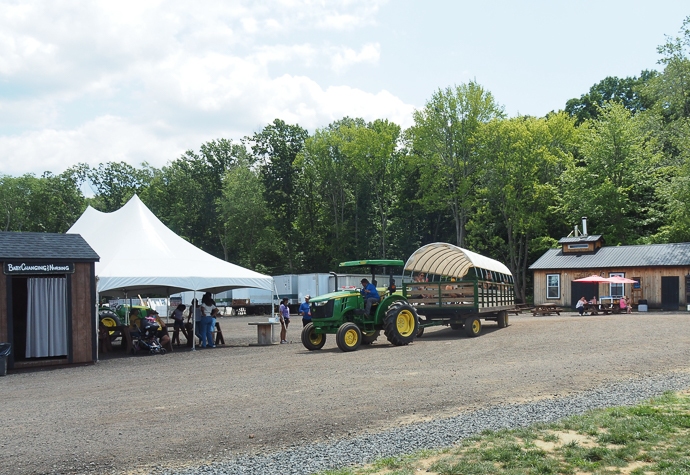 On the way to the zinnia field we saw a well maintained blueberry field stretching in both directions. Of course, the zinnia fields were beautiful, and we enjoyed spending about 20 minutes picking the flowers. There are cute little props throughout the fields: doors, this little beetle, swings. Makes for fun photos.
Since we didn't pay admission to the sunflower field, we couldn't go in. We walked past them on the way to the car, and they are indeed very beautiful. Also, sprawling across quite an area. Happy Day Farm is a beautiful spot, and if my teens were into the idea of meandering through the sunflower field, I would absolutely pay the admission fee for us to go in. They, however, enjoyed seeing the fields while driving past them.