The summer is here, and it is the perfect time to think about where you would like to take your family. In the past I have created a list of Free and Inexpensive Places To Visit In and Around NJ, now here is 5 awesome field trips you can take in our great state. These are not free, and many places require admission. I grouped them by the area, and mostly these are in NJ (with maybe one where you have the option to step across the border to PA), and you will also find recommendations for food, as well as additional things to do. These amazing NJ daytrips are personal favorites, they are beautiful, with lots to explore, and generally avoids crowds, and absolutely worth the drive. Of course, there are many more places around here, and I will mention a few at the end!
Lambertville/New Hope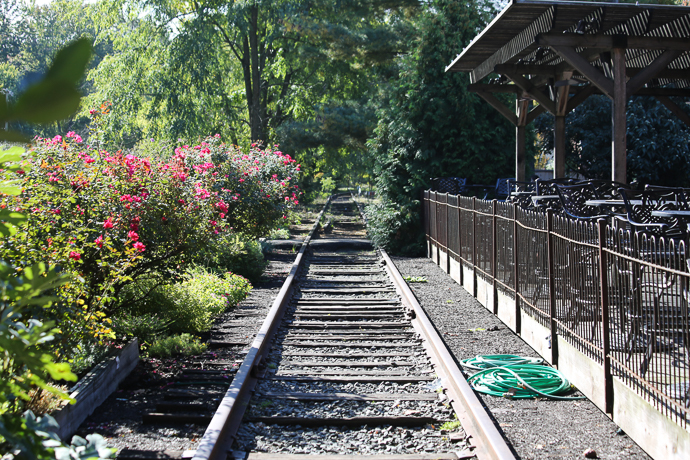 Ok, maybe I am cheating a little. While Lambertville is a New Jersey town, New Hope, right across the bridge, is PA. I have written extensively on where to go and what to see there, however, here is a more fine tuned list.
What to do: If you have little ones, go visit Howell Living Historical Farm. It is about a 5-10 minute drive south of Lambertville downtown, and is always an amazing time. Another thing you will find near Lambertville is the Golden Nugget Flea Market. It is on only on Wednesdays or weekends, and is at it's best on Sunday. It is a fun way to spend a few hours, and perhaps a few dollars. Mostly, I like it because you find all sorts of weird things, and meet some really fun people. Like the time we met the guys that started the Weird NJ magazine, Mark and Mark. Downtown Lambertville is fun to explore. I especially like taking a leisurely walk up N Union Street. Cross over the bridge to New Hope, PA. Lots of quaint little shops and restaurants.
Where to eat: Our favorite spot to eat is The Landing Restaurant, best in the summer, when you can sit outside right over the Delaware river. For desert we go to Nina's Waffles for delicious waffles and ice cream. If hiking or biking is your thing, then you should definitely go for a hike along the canal, if you head South on the Lambertville side, you will come to an abandoned train cart, which is most definitely interesting.
Other interesting things nearby: Doylestown Castle, Henry Mercer Museum, Ringing Rocks State Park, Giggleberry Fair and Peddlers Village, Bowman Hill Wildflower Preserve, Washington Crossing.
More photos:
Atlantic Highlands, NJ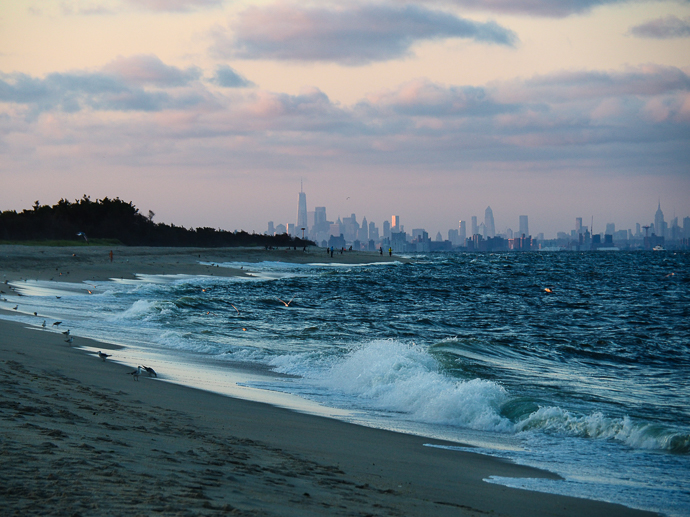 One of my favorite spots in all of NJ is Sandy Hook. We like to come at least once a week. Sometimes we bring our bike and bike the length of the park (roughly 14 miles). Sometimes we come for the beach, and later to watch the sunset. Once or twice we have been there for the lighthouse tour. We have also before come to canoe the bayside at a very low cost with the rangers, that is especially fun when the kids were little. There is an official kayak rental at Sandy Hook, but we have always done the free trip by the NPS, you can find the details here.
Where to eat: We love Bahrs Landing restaurant for sea food. Their popcorn shrimp is delicious. On the way home we like to stop at the Polar Bear Ice Cream shop on rt. 35. It is no frills, and they accept cash only.
Other interesting things nearby: If you are coming down to Sandy Hook from the north, make sure to stop at Deep Cut Gardens. Read up on the history first. It is a lovely space to visit, but if you know the history, it makes it even more fun. Hartshorne Woods Park is always a nice hike. Twin Lights Historic Site is a good place to check out as well.
More photos:
Princeton, NJ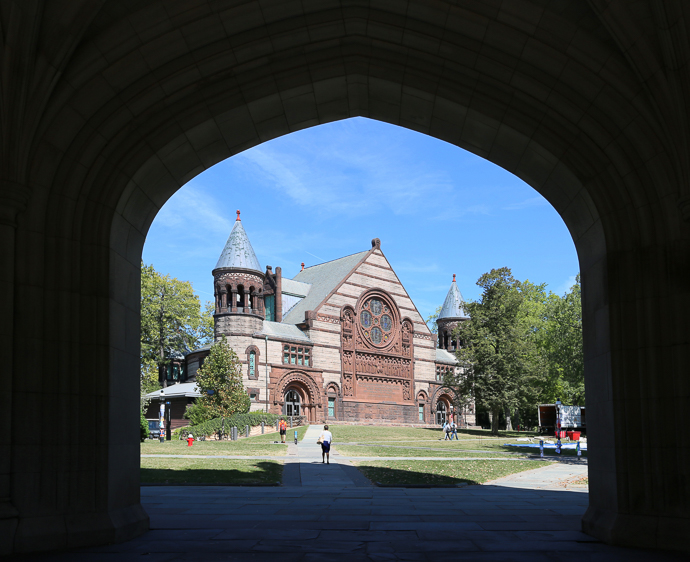 The first time I went to Princeton with a friend, I couldn't wrap my head around the fact that we were still in NJ. The campus looks like something from Harry Potter. The area surrounding Princeton has so much to offer that it is difficult to put into one paragraph. I will tell you what our perfect day looks like in Princeton, and then add more things to see below. Our perfect day looks like this. Go kayaking along the canal with Princeton Canoe Rental. That takes about an hour. Then go out for lunch. Our favorite places is Jammin Crepes, and we like savory crepes, because we must leave room for ice cream. When the kids were younger, after lunch, we would head down to Jazams to browse some toys and books. As they got older, we often take our food and head to the Freedom Fountain to eat it. Then we spend some time walking around the campus and just taking in the beautiful architecture. When it opens back up from repairs, Princeton Art Museum is amazing, and has an excellent collection of art. Finally, we come back to the Bent Spoon for ice cream.
Where to eat: I mentioned Jammin Crepes, but there is a plethora of delicious restaurants in Princeton. We have enjoyed Diesel and Duke for a good, inexpensive burger. The Alchemist and Barrister for a more fancy dinner out. Small World Coffee for a good cup of coffee, and of course, The Bent Spoon.
Other interesting things nearby: Head over to the Terhune Orchards to pick your own variety of fruit, wine tasting, and to pet cute farm animals. Grounds For Sculpture is about 15 minutes down rt 1, and is a separate field trip in it's own right. Princeton is chuck full of historical tours, Drumthwacket included, though kids might find Drumthwacket a bit boring.

More photos:
Clinton, NJ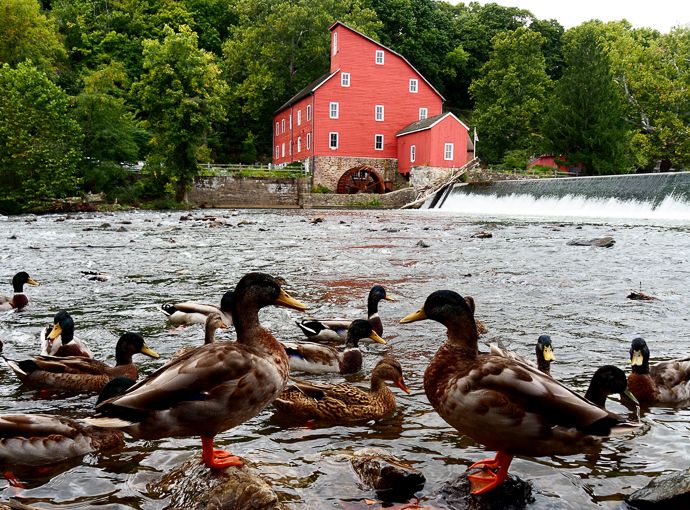 Clinton has a lot going on. It took us forever to explore it in more detail. First, the Columbia Trail is a lot of fun. After the hike, ice cream at the Gronskys Milk House always hits the spot. We like to walk around Clinton, and explore both The Red Mill Museum and The Hunterdon Art Museum. Both are not too big, and not super expensive. Clinton itself has an adorable downtown. We usually buy lunch in one of the cute cafe's downtown and eat by the riverfront. For the evening, personally, I enjoy watching the sunset at Spruce Run State Park.
Where to eat: We enjoy Gronskys Milk House for ice cream, but for lunch like to pick a place in town, take the food and eat by the river. Riverside Coffee and Tea always has something delicious. Christie's Artisan Bread and Pastry Shop has sandwiches and other yummies that we have enjoyed in the past.
Other interesting things nearby: Round Valley State Park is really close, and has a similar vibe to Spruce Run.
Reader Recommended: Try the ice cream in Clinton at JJ Scoop and Just Chill Frozen Yogurt.
More photos:
Montclair/West Orange Area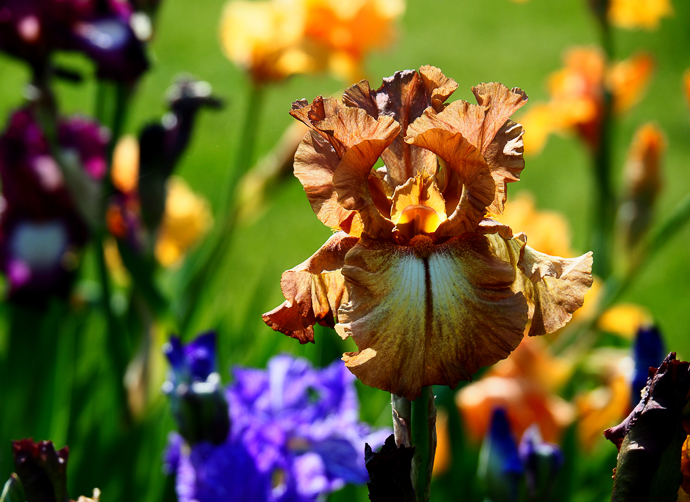 This area has so much going on that you might have to choose very carefully. First, Turtle Back Zoo. I often have a hard time going to zoos, something about a zoo I went to in my childhood in a different country that traumatized me for life, but Turtle Back Zoo's more recent focus on education and rehabilitation is a welcome reprieve. Not far away from the zoo, you can hike through the beautiful South Mountain Reservation. Mind you, both of these are a lot of walking, so if it were up to me, I would probably pick one. Nearby is the Montclair Art Museum, as well as the Thomas Edison National Park for a more educational experience. Once you are in Montclair, make sure to stop at Applegate Farms Ice Cream shop. Montclair downtown is fun to explore, and we like to stop at the Montclair Book Center.
Where to eat: Well, I don't know, to be honest. We usually pack a cooler with lunch when we go to the
zoo, and then get ice cream.
Other interesting things nearby: If you are there in mid May to mid June, stop at the Presby Memorial Iris Garden. Van Vleck arboretum is down the street from that and is a lovely place to spend about an hour or so. Kips Castle is fun to explore. The first floor of Kip's Castle is open for self-guided tours Tuesday through Friday from 12:00pm to 3:00pm from May 1st – October 31st, and the grounds are open all day long and offer a beautiful view of NYC. Don't forget the Paterson Falls (which are totally on my list as soon as they open back from the pandemic!). Essex County Sculpture Park is also nearby.
More photos:
Chester, NJ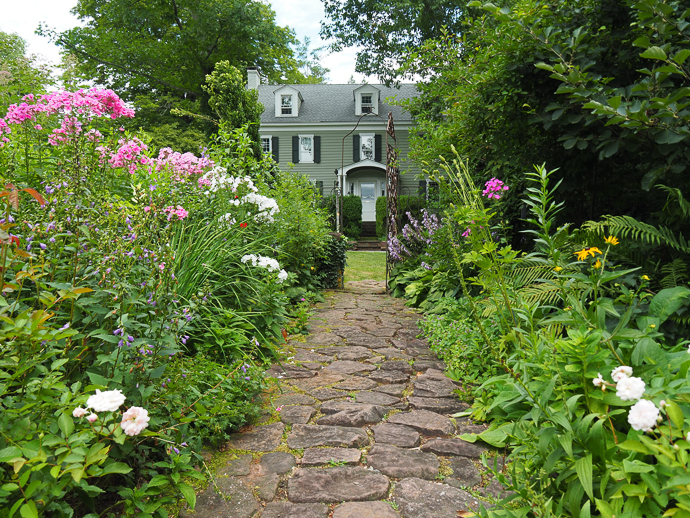 If you head in the direction of Chester, NJ, you will find a lot of exciting things. First of all, my favorite thing to do in that area is explore the Willowwood Arboretum. More recently, we hiked a challenging and rocky hike in Hacklebarney Park; it was excellent. Stony Hills Farms have a fantastic corn maze in the fall. We like it best in the dark. Head over to Alstede Farm to pick your own fruit. While in downtown Chester, we like to peruse the cute little shops on Main Street. Black River Candy Store and Oddfellas are both awesome.
What to eat: Taylor's Ice Cream is one of my favorites, their blueberry cheesecake is delicious. If you don't mind a 20 minute drive through the countryside, we usually visit Bella's Burger Shack for lunch.
Other interesting things nearby: Leonard J. Buck Garden is nearby. It is small, but beautiful. Not too far, you will find Raptor Trust and the Great Swamp.
More photos:
Cape May, NJ
Cape May is on my list of places to visit this summer! I have been meaning to go there for ages, and hope to make it down as soon as the summer is officially over. If you have any suggestions on what I should see while there, leave a comment!
Other places worth visiting:
The list above is limited, of course. NJ is an amazing state, with incredible places to explore. Here is a few more that are absolutely worth visiting.